Team Swatermelons Update!
iD Tech Summer 2016 #MakeAwesome
Welcome!
Hello, Team Swatermelons! It is I, your fearless leader Sarah "Swatermelons" Clausen coming at you with an official update! Read on for some important info as we get closer to the Best Summer Ever at iD Tech! I've even included some music for your listening pleasure. So, press play and read on!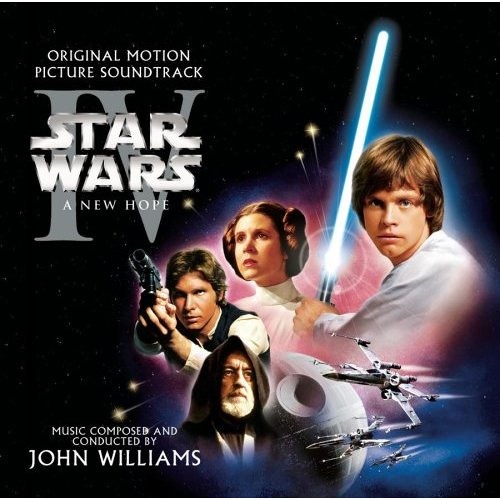 binary_for_breakfast
Star Wars Theme by binary_for_breakfast
Who is this "Swatermelons," anyway?
A few of you might be wondering who I am and what my role is with iD Tech. Here are some Sarah Facts!
I started with iD Tech in 2008. I directed camps at Villanova (woohoo! National Champs!), Adelphi, and Marymount Manhattan College. In 2014 I joined iD full-time as a Hiring Manager.
The schools I manage are: Columbia, NYIT-Manhattan, Marymount Manhattan College, The Town School, Queens College, Adelphi, and NYIT-Central Islip.
I live in Philadelphia, but root for the Mets.
I have a pet betta fish named Ruth Betta Finsburg.
I'm a big fan of Star Wars, Doctor Who, House of Cards, and Orange is the New Black.
I'm in a book club with a couple of other iD Tech managers and we are reading/discussing "The Wawa Way." a book about Wawa convenience stores (which are amazing.)
If I were a camper I would probably take one of the Lego Robotics classes.
Super Important Fun thing #1: CPR/First Aid!
As you (should) know, you are required to have your CPR/First Aid Training for Adults/Pediatrics in order to be scheduled to work. If you have not signed up for a class DO THAT NOW. If you go through the Red Cross they currently have a discount code for 20% off: RECERT0416
Your certification is due by May 1, so please do everything you can to get it done by then. If you will not be able to get your classes done by May 1, it is SUPER IMPORTANT that you email me ASAP so I can get a note in your job account. People Services (HR) is starting to go through and marking staff that don't yet have their certifications.
Super Important Fun Thing #2: Regional Staff Training!
If you have completed your employment paperwork you should have received an invitation email for Regional Staff Training (unless you are exempt this year). Thank you to all who have already RSVPed! If you have not yet sent in your RSVP do that now! If for some reason you will not be able to attend the Adelphi RST on May 28-29 (where you all have been assigned) and you have not yet contacted me, email me ASAP so I can get you info for alternative weekends. I will be attending the Adelphi and Villanova RSTs this year and I can't wait to meet/see most of you! It's going to be fun!
Super Important Fun Thing #3: Staff Corner/Staff Assignments!
Staff Corner 2016 went LIVE on April 6! If you have completed your employment paperwork then you should have received an email with login instructions. If you are still unsure as to where to go to login, let me know and I can help.
Staff Corner is where our curriculum lives, where you can see fun videos, find safety info, and post to our world famous staff forums. BONUS FUN: Visit Staff Corner, go to the Forums, find the Happy Fun Squishy section and find the thread I started called Wawa: World's Greatest Store? and post a reply! Super mega shout-outs from me if you do.
Staff Assignments: The courses you have been scheduled to teach will go live at the end of May. Until then, use the Scheduling Preferences piece on your job account to see what courses I anticipate you teaching. There is a lot that can happen between now and the start of camp, so that is why we wait until we have (nearly) everything finalized.
Super Important Fun Thing #4: Wrap up!
Ok! I know this is a lot of info, so thanks for bearing with me until the end! I will continue to be in touch over the next months. Reach out to me if you have any questions or concerns! I've included my contact info below, including social media. Feel free to connect! Until next time!