Tech Tuesday! May 18th
Tech Tips to keep you informed
Double Rainbow!
It's hard to see the 2nd one but it was there in the wee hours last week before school! For those who wonder why I get up early and go for morning runs, here is your answer.
Gboard

Add google searching right within your keyboard!

Giphy Keys

Sometimes the only way to say what you want is with a gif!

Litsy

Like the blending of Instagram and Goodreads
For your phone - Some fun new apps
For iphone lovers ie. the good guys ;) Check out 2 new keyboards available on the app store. Giphy is a ton of fun but Gboard puts Google Search right within your keyboard, you can find images and gifs, locations and it has suggested emojis. Welcome to communication in the 21st century.
Litsy is a cool new social media platform for book lovers. I would encourage you to get your students on board. It's like a cross between instagram and Goodreads. Start blurbing about your favorite reads and share them with me!
Panther College - "Your kids are getting Chromebooks. Now What?"
If you are starting to think about and plan for the impending chromebook invasion next year, feel free to join me the next 4 weeks in room 236 during lunches or after school. We have 4 weeks left to discuss "Power Up: Making the Shift to 1:1 Teaching and Learning".
Default font in Google Docs
Google Hangouts - Improving communication
Google Spaces
This week Google announced their new app, "Spaces" a messaging app for groups that integrates Google search, youtube and Chrome. Google has tried many times to get into this space, this is already getting some negative press. BUT - it could be really helpful too. Some see this as their response to Slack. Time will tell - this is only available to Gmail users currently, so not available for our school accounts. Though that would likely happen shortly.
FMOT (Follow me on Twitter)
@teachintechgal Katrina Keene is an education strategist for Dell and speaks all over the country about edtech. She shares a ton of great resources and it definitely worth a follow!
The future of #Collschat and our Virtual Book Club
Last night, our virtual book club concluded our discussion of "Now You See It" by Cathy N Davidson. Put this book on your "To Read" list. I've lost count of the number of people asking to borrow my copy. It needs to be read and discussed by teachers and I'm surprised more people aren't talking about the ideas it presents.
#Collschat is now an established chat on Tuesday nights at 7:30-8:15. I would love to continue the collegial discussion that occurs on Twitter. It is always a nice pick me up as we hit the middle of the week. I've created a Google doc to plan future chats. Other people have expressed interest in moderating the chat. It's a great experience and I would love to continue to keep the #collschat alive and get even more people involved. Check out the doc and let me know if you would like to moderate.
Music - Local Natives
Despite listening to the new Radiohead album at least once a day in the last week, this is the song that I'm loving most lately. Give it a listen if you're looking for a great new song.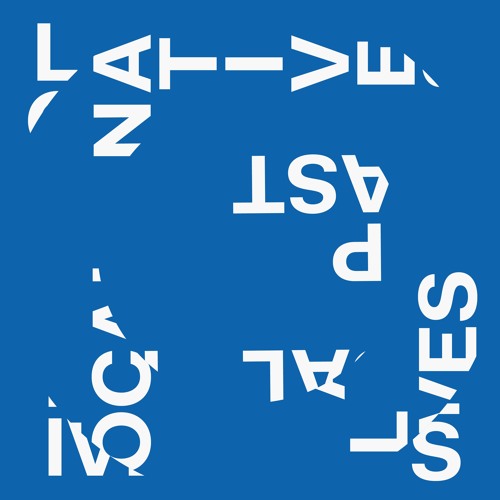 Local Natives
Past Lives by Local Natives
PD opportunities
There are tons of opportunities to professionally develop yourself in our area! You are what you PD!
Tomorrows Classrooms Today May 21st 2016 ($)
Teachmeet NJ A Teachmeet is like an Edcamp and they are more popular in England. The sessions are quick, usually 20 minutes. Free.
The Edscape Conference - This conference was started by Eric Sheninger, a former NJ principal who has become a edu-celebrity. Its a little ways north of us, has a ton of great sessions and the call for proposals is open - consider putting one in! presenters go for free!
Instructional Coach
Dan Whalen