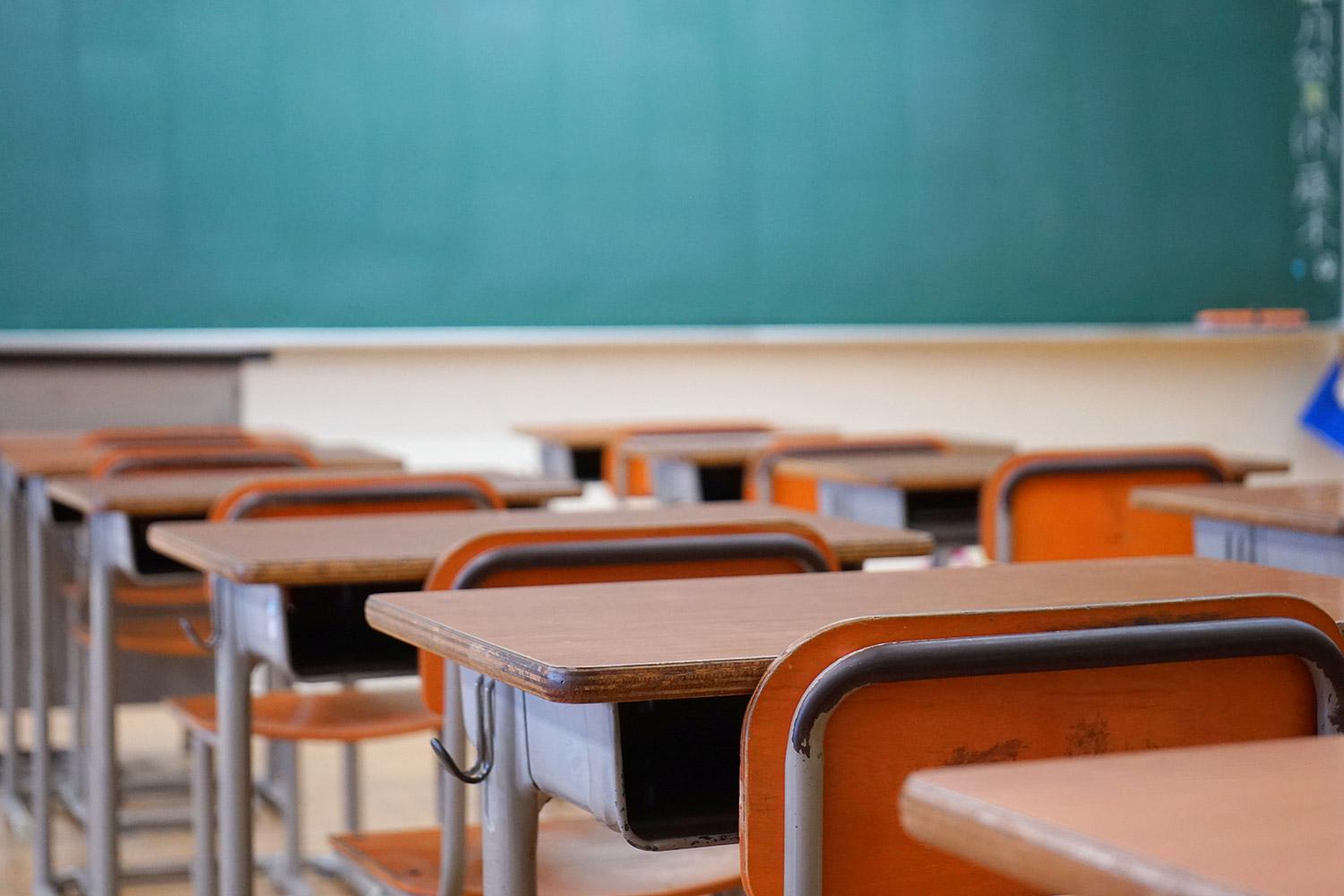 D92 Newsletter September 2023
Monthly Newsletter from Tim Arnold, Superintendent
A Message from the Superintendent
District 92 Families,
It's hard to describe how much we all appreciate the "most normal" start to a new school year since 2019! How refreshing to have our students back in class and learning with their new classmates and teachers! We even brought back a tradition that has been on "pause" since 2019 - the District Admin Team grilling lunch for the staff during the Opening Institute!
This month's newsletter contains information about the work we completed over the summer, as well as a few safety highlights. Be sure to keep reading for details.
Finally, just a reminder that we update our student/parent handbook each year. Click here to review the D92 2023-24 Student/Parent Handbook.
Stay safe,
Tim Arnold, Ph.D.

Superintendent

(815) 838-8031
Custodial Staff
A big THANK YOU to each of our custodial and maintenance crew members for going above and beyond this summer to make sure our students and staff returned to beautiful facilities in August! In addition to working our our summer school program, this summer was especially challenging due to the parking lot construction and limited access to buildings at Walsh and Reed. We sincerely appreciate the following D92 crew members!
Walsh School
Karen Wacyra
Denise Schroll
Tony Mendola
Allison Lococo
Max Lewis
Roman Lewis
Sean Pierson
Reed School
Jim Wacyra
Darrell Bauma
Julie Field
Jacob Homerding
Thomas Wilson
Andrea Litwicki
Ludwig School
Marcia French
Cara Budden
Wendy Dorion
Nolan Kavanagh
Connor Smithberg
Elijah Kiernan
Oak Prairie Jr. High
Debbie Nuccio
Brandon Boo
Robert Gardner
Nick Baden
Brad Rowe
Gerry Doherty
Anthony Palazzolo
Abby Prasch

District Maintenance
James Henning
Nick Jones
Joe Schaller
Tim Schroll
Janet Murray, Administrative Assistant
Jim Feehan, Asst. Director of Building, & Grounds
Gary Moser, Director of Building, & Grounds
Summer Extra Help
Collin Amsden, Oak Prairie
Michael Kristoff, Reed
Carson Lyke, Ludwig
Matthew Nielsen, Oak Prairie
Dylan Nommensen, Oak Prairie
Emma Odle, Reed
Owen Skentzos, Reed
Jacob Suchorabski, Reed
Playgrounds & Parking Lots
We have been thrilled to see the faces of our students as the new playgrounds have opened up at Walsh and Reed School over the past two weeks!
Parents will also notice the benefits of the new parking lots and bus lanes when they attend events at Walsh and Reed. When we include the additional parking in bus lanes during evening events, we have added over 130 additional parking spaces at both Reed and Walsh!
School Safety in D92
The months of August and September are focused on returning to school SAFELY! An important part of that is providing safety drills at all school for all students. As a reminder, we conduct bus evacuation drills, fire drills, and severe weather drills. We also conduct "lockdown" drills in conjunction with local law enforcement and it's important to know that the school principals will always notify families of lockdown drills the day before we conduct the drill. We do not conduct unannounced lockdown drills.
AED Machines Save Lives: This year we are emphasizing the locations of our AED machines in each of our schools. We encourage all families to make a game of being sure to "find the AED machine" whenever you visit one of our schools. You never know when an AED machine might be needed and seconds count!
Next month we will highlight the specific safety training that our D92 staff receives, as well as provide some opportunities for parent safety trainings.
COVID protocol for 2023-24 (In case you were wondering)
This year we are using the same protocols for COVID and other illnesses that we had in place at the end of the 2022-23 school year.
COVID: If an individual tests positive for COVID, it is recommended that they isolate for 5 days, with "Day Zero" being the date of the onset of symptoms or the date of the positive test. We also recommend wearing a mask for days 5-10.
All other illnesses: The following information is found on p. 23 of the 2023-24 Student/Parent Handbook


STUDENT HEALTH
Students should remain at home until they are well enough to resume work in the classroom. Children who have had a fever should maintain a normal temperature for 24 hours before returning to school. Should a student incur an unusual rash, the student should be kept home for observation and/or attention by the family physician. Lice checks are conducted periodically. A "no nit" procedure is enforced when lice are found.

CONTAGIOUS DISEASES (Policy 7.280)
Please use the following as a guide for the length of time children should be out of school.
Chickenpox - Minimum 7 days after eruption.
Mumps - Minimum 7-10 days until all glandular swelling is gone.
Measles - Minimum 7 days; longer if the child is still not well.
Scarlet Fever - Isolation is required for 24 hours after antibiotic treatment has begun.
Impetigo - Minimum 5 days, until all crusty lesions heal.
COVID - Minimum 5 days and symptom-free

HOME INJURY
Injuries happening at home will not be treated at school, nor is any diagnosis to be made from home injuries. The school is not responsible.

EXCUSES FOR ILLNESS (Policy 7.70)
The child may be required to bring a signed note from the doctor if the illness keeps the child away from school for three days or more. A signed note from the doctor is required if restrictions are put on the child. The duration should be stated along with restrictions. In cases when a parent has not called the school to report an absence, a written excuse may be required.
Families are also encouraged to check out the IDPH School Health Listing of Communicable Diseases for additional details.

Board of Education Meetings Streamed in 2023-24
We have moved to streaming our monthly Board of Education meetings via our D92 YouTube Channel. To view the meetings in real time or the recordings of previous meetings, simply go to the D92 website, click on "Board of Education". Then select on "View Live Stream BOE Meeting".
You may also attend Board of Education meetings in person. The meetings are typically held at Ludwig School in the LMC.
Will County School District 92