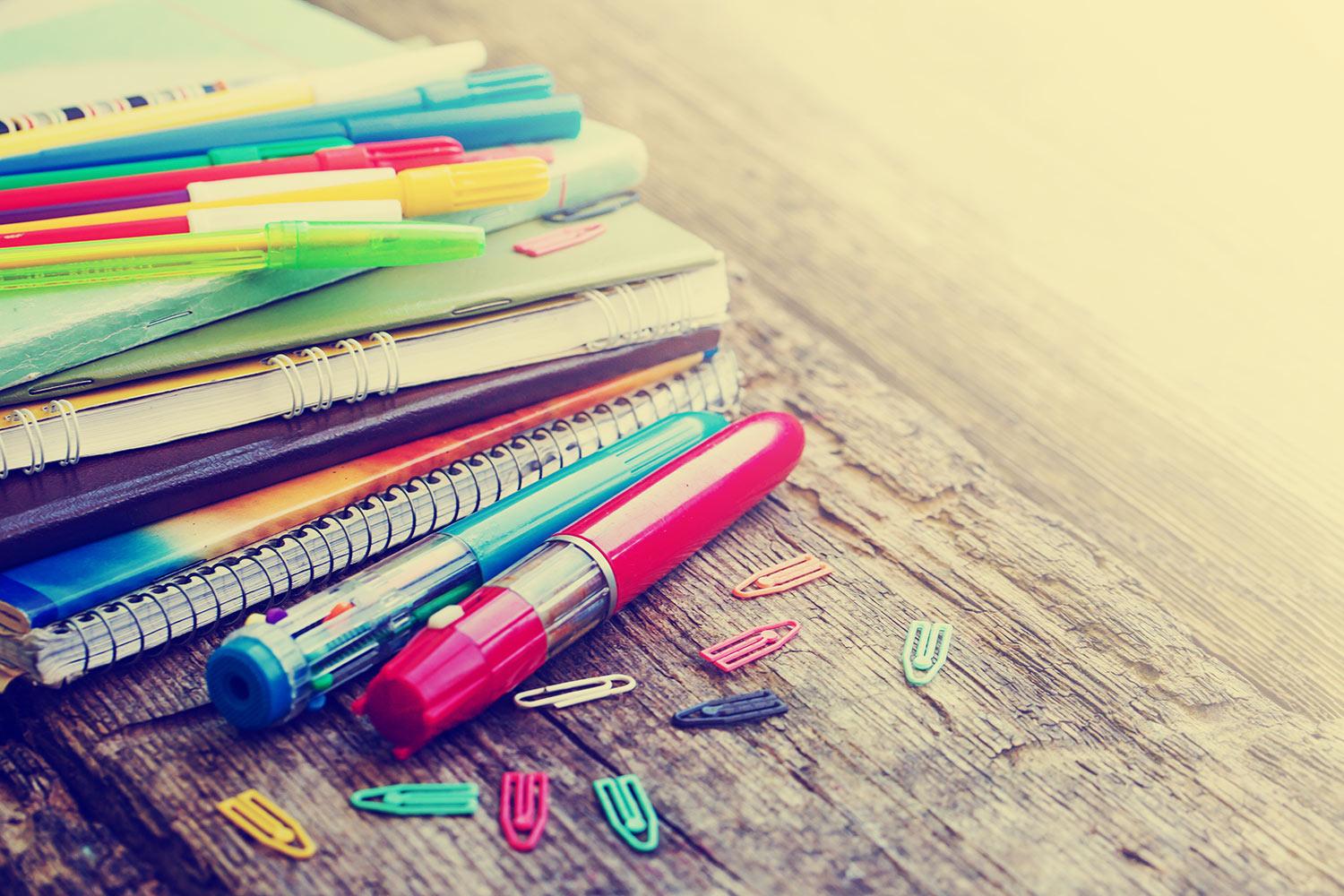 Dr. Fehrman's Friday Follow-Up
August 5, 2022
Click this link https://www.smore.com/xe3my for the mobile-friendly version of this newsletter.
We have asked the company we use for the newsletter to create a table of contents to help readers navigate the long newsletters. Until then, we will list the topics in the newsletter at the top.
In this newsletter:
Top Dog Award Nomination Information

Shout outs: DHS FCCLA and BHMS Chorus and DHS Chorus

CSD announcements and updates about grading, Annual Data Update, and CSD websites

Community partner announcements and updates from the Decatur Education Foundation and the City of Decatur
Start of School
It has been a smooth and fabulous first week of school! I was able to visit a couple of schools this week and it was so great to see all the teachers and students in the classrooms. I also had the pleasure of meeting with all of our amazing principals today for our monthly check-in. They shared that it was the smoothest first week of school they've had in years!

Top Dog Award
Last year, I started the Top Dog Awards to help recognize the excellent staff in City Schools of Decatur. This year, I am linking the Top Dog Nominations to the IB Learner Profile and highlighting one attribute of the profile each month.
The attribute for August is Inquirer. The Learner Profile says, as Inquirers, "We nurture our curiosity, developing skills for inquiry and research. We know how to learn independently and with others. We learn with enthusiasm and sustain our love of learning throughout life."
Click here to nominate a CSD employee that embodies the Inquirer attribute. Students and Staff can also nominate a Top Dog via the "Nominate a Top Dog!" link in LaunchPad.
Congratulations! Great job! Way to go!
FCCLA National Leadership Conference
Over the summer, Ms. Black, Chef Fowler, and Ms. Shelkoff had the pleasure of taking three DHS students to the FCCLA (Family Career Community Leaders of America) National Leadership Conference in sunny San Diego, California. Maeve Gallentine competed in Fashion Construction and won a Silver Medal. She also received a new sewing machine. Alycia Jones volunteered her time to assist in evaluating the Early Childhood Education competition. Kierra Johnson participated in all of the leadership training sessions. All three students enjoyed the career expo, meeting other FCCLA members from across the country, and participating in engaging leadership activities. They are excited to share their experiences with the rest of our Decatur High FCCLA Chapter throughout the school year. Way to go, Bulldogs!
Congratulations DHS and Beacon Hill!
Congratulations to the Beacon Hill Tenor-Bass Chorus and the Decatur High Advanced Treble Chorus! They were two of only eight middle and high school ensembles selected by competitive audition to be featured performers at the Georgia Music Educators Association In-Service Conference in January 2023. This is a tremendous honor for these amazingly talented students! It is also another shining example of why Decatur received the Best Communities for Music Education Award from the National Association of Music Merchants (NAMM) Foundation last spring. Way to go, Decatur and Beacon Hill Bulldogs!
CSD Announcements and Updates
Grading in CSD
Last year, we began improving practices to ensure consistent and pervasive alignment of instructional and assessment practices. To provide detailed expectations, we created the Grading Practices and Procedures Manual. Schools have been unpacking the guidelines for their buildings, and we want to be sure students and parents understand this guidance. If you have questions, please reach out to your child's teacher or principal.
Part of our work around grading also involves increasing transparency by systematically using the gradebook within Infinite Campus. Although our development partners experienced delays this summer, we are close to offering training materials for K-5 teachers on the gradebook tool, with 6-12 teachers shortly thereafter. We look forward to opening the gradebook directly to students and parents once teachers have had time to acclimate to the tool.
Annual Data Update
We're almost there! It is essential for parents/guardians to complete the Annual Data Update in the Infinite Campus Parent Portal to ensure we know how to reach you in an emergency, receive any medical status updates, and for you to complete district sign-offs. Go to https://www.csdecatur.net/adu to get started and to see which school is closest to crossing the 100% submission line – the competition is intense!
Families who enrolled in CSD on or after July 14 do NOT need to complete the ADU; new families who enrolled before July 14 do need to complete the ADU.
If you're having difficulty logging into the Parent Portal, please contact your school's front office (K-5) or registrar's office (Ms. Jackson at BHMS, Ms. Shipp-Jones at DHS). If you can login but are experiencing a technical error (such as not seeing a child listed), please submit a support ticket here.

CSD Websites - Under Construction
If you visited the district website this week, you might have noticed some changes. We received a new template this summer and we are working on updating all of our sites. The sites are live during the construction process, and you may find that information has moved around a bit. Thank you for your patience as we update the sites. This update will provide a better user experience, especially on mobile devices and in terms of overall ease of navigation.
Community Partner Announcements and Updates
Decatur Education Foundation
Welcome back to a new school year! We are so excited to be back, it's going to be a great year! DEF works in partnership with City Schools of Decatur to ensure that every student has what they need to learn and thrive. We have several programs in place to do just that: Virtual Pals Tutoring Program, AIM Scholars Mentoring Program, and a BRAND NEW program for high schoolers, FOCUS Prep Program. We need volunteers for each program to be a success, so please read below to learn how you can help.
Tutoring: We are continuing our Virtual Pals tutoring program in which we pair a 2nd-8th grade student with an upper high school student or adult volunteer to help with homework, time management, and motivation. If you would like to sign your student up for the program, you can go here: https://forms.gle/SjYinSLJkZ363pi57. If you would like to help as a volunteer tutor, you can apply here: https://forms.gle/YTbDUk8H4iS4qfD57 (High school students can earn volunteer hours!)
Mentoring: Covid has made it VERY difficult for our mentor pairs to meet these last two years. We're renewing the program with enthusiasm this school year and need male and female adult mentors to volunteer 2-4 hours per month with our new third-grade cohort. For a mentor application, click here: https://forms.gle/DNFkXJyTCKTaFd1S9.
FOCUS Prep: Finding Opportunities to Create yoUr Success Prep is just for high school students who want a little extra "coaching" to reach their post-secondary goals. High schoolers will be paired with volunteer coaches who will encourage, motivate, and hold them accountable. Coaches will receive training from College Ave Consulting to know how best to help with career research, college applications, financial aid, and timelines! Time commitment is only 2-3 hours per month for the school year. If you'd like to become a coach, click here: https://forms.gle/F73gdN5fxzXqET5o7. If your high schooler is interested in the program, please click here: https://forms.gle/zYMUsPJQ1Wv7uiNs8.
You can also find all forms and information at our website, www.decatureducationfoundation.org/mentoring. Together we make a difference for our kids!
City of Decatur
Be a part of shaping the Decatur Parks and Recreation Master Plan. Let your voice be heard today! Visit DecaturRecreatur.com to complete an online survey, learn about key events, and stay updated as the plan develops. The online survey deadline is now extended until Wednesday, August 10, 2022.

HAPPiFEET Decatur is Decatur Parks and Recreation's newest app to help you share comments and concerns about our parks and facilities. You can download the app on both Apple and Android devices. It makes it easy for you to share information with us to help make your park experiences even more enjoyable!

Reach out to Sara Holmes at sara.holmes@decaturga.com for questions or concerns.