We Are WDMCS
District Staff Monthly E-Newsletter
WDMCS School Board Election Results

School Board elections were held Tuesday, Nov. 5, throughout the state of Iowa.




In the West Des Moines Community Schools (WDMCS), four seats were open and six candidates campaigned for election. Unofficial election returns show Jill Caton Johnson, Ph.D., Liz Cox, Lonnette Dafney, and Jeff Hicks the winners of the election.




The new Board members will be sworn in at the annual/organization meeting on Monday, Nov. 25.




Phishing Training

Just as we've done in the past two years, WDMCS asked an outside vendor to assist with phishing testing and training.

Every staff member with an @wdmcs.org email address will receive several random phishing messages across the school year. If you identify a message as spam/phishing, you just click the SPAM button which will delete the message from your mail and report it to Google at the same time.




If you click on any of the links in a phishing test, then you will be required to complete additional online training.

Doctor on Demand

WDMCS employees with district insurance can take advantage of Doctor On Demand. Visit a doctor on your smartphone, tablet, or computer virtually anywhere, anytime.




With Doctor On Demand, you and your family members can connect face-to-face with a board-certified doctor 24 hours a day, seven days a week, 365 days a year.




Download the Doctor On Demand app (Apple or Android) or visit doctorondemand.com
Have your Wellmark member ID card ready.
Create an account or sign in.




Questions? Call 1-800-997-6196

WDMCS School Board Election Results
School Board elections were held Tuesday, Nov. 5, throughout the state of Iowa.
In the West Des Moines Community Schools (WDMCS), four seats were open and six candidates campaigned for election. Unofficial election returns show Jill Caton Johnson, Ph.D., Liz Cox, Lonnette Dafney, and Jeff Hicks the winners of the election.
The new Board members will be sworn in at the annual/organization meeting on Monday, Nov. 25.
Phishing Training
Just as we've done in the past two years, WDMCS asked an outside vendor to assist with phishing testing and training.
Every staff member with an @wdmcs.org email address will receive several random phishing messages across the school year. If you identify a message as spam/phishing, you just click the SPAM button which will delete the message from your mail and report it to Google at the same time.
If you click on any of the links in a phishing test, then you will be required to complete additional online training.
Doctor on Demand
WDMCS employees with district insurance can take advantage of Doctor On Demand. Visit a doctor on your smartphone, tablet, or computer virtually anywhere, anytime.
With Doctor On Demand, you and your family members can connect face-to-face with a board-certified doctor 24 hours a day, seven days a week, 365 days a year.
Download the Doctor On Demand app (Apple or Android) or visit doctorondemand.com
Have your Wellmark member ID card ready.
Create an account or sign in.
Questions? Call 1-800-997-6196

Canvas Overview Podcast
Listen as Online Learning Coordinators Carrie Jacobs and Abby Cunningham share how Canvas was chosen and why it is important for students, staff, and parents.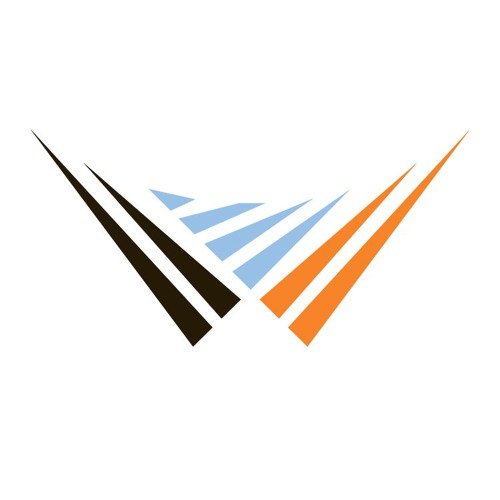 West Des Moines Community Schools
WDMCS Canvas Overview Podcast by West Des Moines Community Schools
New WDMCS Brand Management Process
West Des Moines Community Schools implemented a new brand management process earlier this fall. We first rolled this out to coaches, then to employees connected to a WDMCS club/organization. We now are sharing with all WDMCS employees.
All WDMCS employees are required to follow the WDMCS brand guidelines for use on signs, apparel, websites, collateral, and any other promotional products. Parent groups, teams, and clubs were asked to go through a registration process so we could understand the types of groups working with our brand.
While individual employees do not need to register, you do need to understand what steps to take when you work with a project that uses any WDMCS logos or references the district and/or individual schools.
Step 1. Review Brand/Logos Guide. That will give an overview of our new process and the "why" behind the changes. Review guide >
Step 2. Reference the WDMCS Style Guides when working on a project. Download the Athletics/Activities Style Guide and District Style Guide.

Step 3. Submit all designs to School/Community Relations for review/approval. This includes ALL projects... whether they have an official WDMCS logo on them or not.
Step 4. Send the Vendor Information link to ANY vendors you wish to work with so they can also register with WDMCS. All vendors must register annually. A list of approved vendors is listed on the Vendor List page.
Members from the School/Community Relations Department would be more than happy to speak with you to answer questions. We look forward to working with you this year!
Des Moines Performing Arts Discounted Tickets
West Des Moines Community Schools employees will now receive 10% discounts to select performances of Willis Broadway Series touring shows. Other discounts are also available on other events. Visit
www.dmpa.org/etix
, select our school district from the dropdown, and use promo code
EGROUPS1920
to obtain these savings. This season's Broadway tours include "Jesus Christ Superstar," "Come From Away," "Anastasia," and "Wicked."
November ProFriend Message
November 13 is World Kindness Day and we'd like to expand the theme for the entire month.
November—WDMCS Kindness Month
Send a thankful thought or positive "shout out" to someone who needs to hear it. This can go to a student, parent, staff member, bus driver, support staff, administrator, volunteer, grandparent—and the list goes on. One way to send a note is through WDMCS Thank You Notes.
Take the time to let someone else know that what they do matters and they are noticed in a positive manner. Enjoy the month of kindness!
SafeSchools Training Open Lab
You can complete your SafeSchools training at any of our open labs at the Learning Resource Center.
OPEN LAB DATES
Join us
1-4:30 p.m.
on:
SafeSchools training must be completed by the end of day Friday, Nov. 29.

School/Community Relations