About Six Flags!
Six Flags Entertainment Corporation is the largest amusement park in the North America. The company maintains 19 properties. Six Flags was founded in 1961, in Texas. The first Six Flags was opened in Arlington, Texas, for a 45-day season, and from there on has grown. The founder was Angus G. Wynne.
The Original Six Flags Train

The Six Flags Logo

This logo was created when the park first opened, and is still in use, still to this very day!




An overview of a Six Flags Theme Park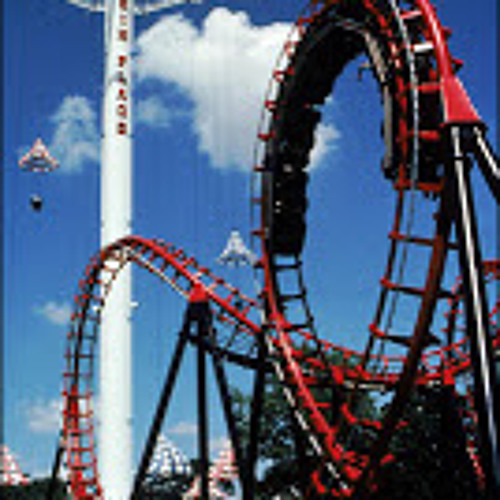 studentthirteen
Six Flags by studentthirteen
Fun Facts!
Six Flags hosts about 24 million people every year, and keeps getting bigger.
The first park had rides such as a gondola ride, a railroad ride, and a stagecoach ride.
The first park also had a Native American Village, and an Island called "Skull Island", which attracted lots of attention in the later 1900s.
NEW for Six Flags Theme Parks in 2013!