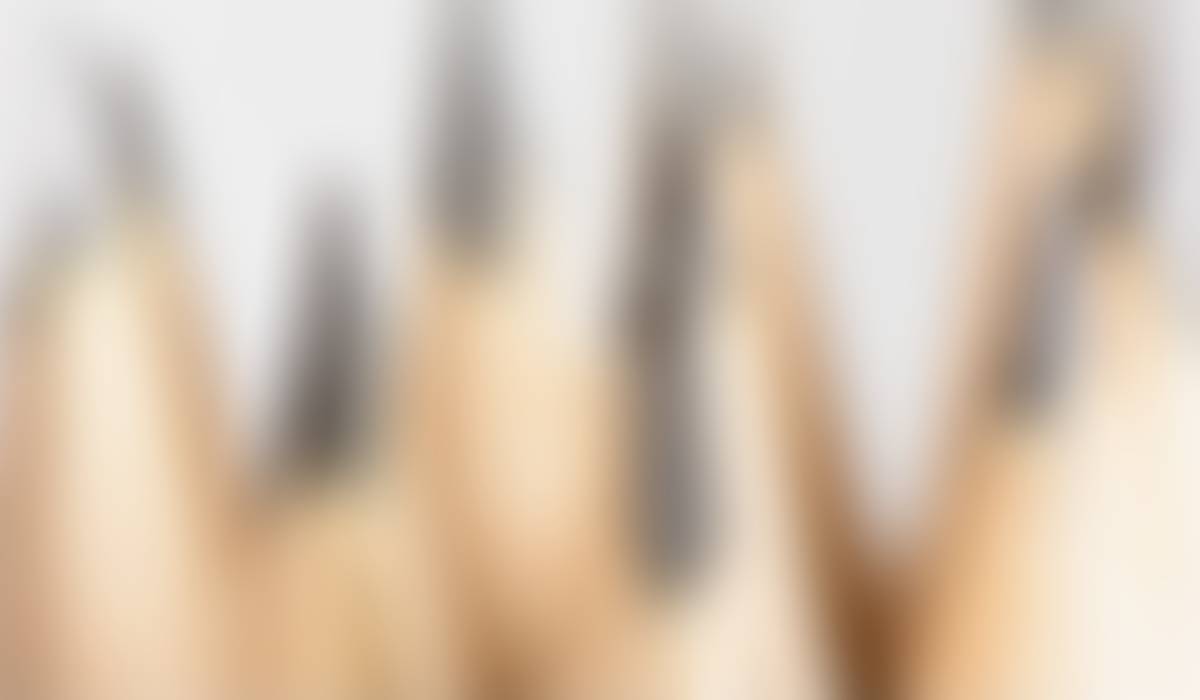 School Pointes
One of the most popular Summer Connection enrichment classes is Digital Filmmaking. Students work in small groups to create a short film while learning about storytelling, shot composition and video editing.
Summer Connection in full swing
The second two-week session of Summer Connection went into full gear this week, with students at the elementary level engaged in literacy and numeracy exercises and students at the secondary level provided an array of options to dive into personal interests or hone their academic skills for the fall.

Summer Connection is a free summer enrichment program for GPPSS students in grades K-12 offering eight weeks of quality instruction in a fun environment. The program runs Tuesday through Thursday mornings and is fully paid for by the ESSER (Elementary and Secondary School Emergency Relief) Fund. This is the second summer the district has run this summer program to help make up for COVID learning loss.
In Italian cooking class, students made homemade focaccia. Other classic favorites were pizza, homemade pesto with noodles, and giarellia a la nutella.
The two-week kickoff offered nature camp and tumbling for K-3, introduction to volleyball for fourth and fifth graders, and Pedaling Through the Pointes, a survey of the history of Grosse Pointe from the Fox Creek Massacre to the present day in which students rode to various locations and learned the history of that site.

Maire Elementary second grade teacher Sarah Neely wrote the nature camp curriculum last summer, and although she wasn't an instructor this year, the teachers were able to follow the detailed guide she provided.

"It was brilliantly done," said co-director Kevin Shubnell, who oversees the elementary program at Richard Elementary.

"She did a really nice job of creating a robust curriculum that set everyone else up for success," agreed co-director Katie Parent, who is in charge of the secondary level program at Parcells.
The enrichment classes began on July 5. At the elementary level, teachers often have themes for each week, weaving in components of math, reading and science at the appropriate grade level.

"Teachers are able to approach it from a very creative lens and I think that helps the kids," Kevin said.

Also beneficial are the small class sizes and the combining of grade levels for first and second and third and fourth graders, with two teachers in each class. Kindergarteners and fifth graders are in standalone classes.

"It's so outside of 'normal' school," Kevin added. "You see the joy. The teachers are able to bring things they have wanted to do or didn't get to in their classroom and go deeper in. They really enjoy it."

Enrichment courses for secondary students at Parcells Middle School include Italian cooking, digital filmmaking, Alexander Calder mobiles, financial literacy, piano and leadership. Also offered are grades 6-7 and 8-9 math and English language arts classes.
In financial literacy classes, for example, students learn the importance of financial responsibility, savings, budgeting, and credit, engaging in interactive lessons that introduce and develop their consumer skills while also enriching their math skills.
In the Alexander Calder class, students learn about mixed media mobiles, experimenting with the process to create their own mobiles, stabiles and paintings.


The Pedaling through the Pointes kickoff offering, designed by Grosse Pointe South history teacher PJ Palen, was so popular, PJ and the other instructors agreed to offer it for all three sessions of the enrichment classes as well.

According to Katie Parent, one student enjoyed the class so much, he signed up for a second time.
In the leadership class at Parcells, students took a survey to determine their leadership styles based on their individual skills.
An Interview with Baseball Coach of the Year Kevin Shubnell
Grosse Pointe North's baseball team brought home a MAC white league title, district championship and regional championship.
Grosse Pointe North High School varsity baseball head coach Kevin Shubnell hasn't had much time to rest on his laurels since he was named the Division I Coach of the Year by the Michigan Baseball Coaches Association. Appointed interim coach in February, with just a short time to assemble his coaching staff and prepare his players, Kevin led the Norsemen to a Macomb Area Conference White league title, district championship and regional championship, ending the season with a 1-0 loss in the Division I state championship against undefeated Orchard Lake St. Mary's, named the top team in the nation.

The school year ended on Friday, June 17, the day before the state championship. On Tuesday, June 21, Kevin was at Richard Elementary School for his second year as co-director of the district's Summer Connection program, helping to lead the elementary two-week kickoff before the six-week enrichment classes began on July 5. This week Kevin took a few minutes to reflect on the successes of North's baseball season and what lies ahead.

What does it mean to you to be named Coach of the Year?
It means that I had a group of kids that really bought into what our coaching staff was preaching. I was honored to be part of it. I came in late; I came in February to take over. I knew we had talent, but I had to get them to be a team and they bought into it. Any award I get is really a testament to what those kids did. I don't want the credit. I'm embarrassed by the attention to be very honest with you, because I think it takes away from what this is all about, which is those kids and what they accomplished and what they came together and did.
What did the coaching staff instill?
From day one, it was about playing for each other; play for your teammates. Put your individual goals aside and play for the guy next to you. Baseball is tough. It's a very individual sport. You can be successful on an individual basis and the team can be successful because you're successful individually. It's a mindset that we were trying to create: "I'm going to do these things because it's going to help my teammates."
Who is on your coaching staff?
I was very fortunate to have assistant coaches Joe Banascewski, Steve Plieth and Ryan Liagre. Every day it was the same message being preached. We were lockstep in that from top to bottom. It just came together beautifully. I couldn't have imagined it going any better than it did by the end of it.
One of our biggest hires was Ryan Liagre. I can't speak enough to the impact of all of the assistant coaches to our varsity staff, but Ryan's was profound. He is a little closer in age to the boys so that made an instant connection. He had played at Grand Valley so he had played at a high level of college baseball so they related to that. He had played at South so he had been successful in high school baseball. He had all this experience and knowledge. He didn't say much; he is very mild-mannered, very quiet, very reserved, but when he spoke, they listened. I think he made a big impact. We don't get where we are without Ryan.
Did you really imagine you'd be playing in a state championship this season?
I knew we had talent. I'd be remiss not to say I knew we had a talented team. As the practices started, I felt like we had a lot of pieces here to do something. But you don't know how the other teams are. We have a tough district. We play South in the district, Lakeview, which has a quality team. I didn't know how we'd stack up against the opponents. That speaks to the character of those kids. They wanted to win; they wanted to put a mark on the school's history. Only three teams in North's history have gotten to the state final. In 1980 and 2006, North won the state championship; this was the third time to the finals and only the fifth time North had made it to the final four.
What are your strengths as a coach?
I don't have a lot of coaching experience compared to the teams we played against. I went to De La Salle and we won a state championship. I preached that from day one. I told them I know what it takes to get there and if you follow me on this journey, we have a chance. I said that not thinking anything about it other than that this will get their attention. Fortunately, it worked out that way. I did feel there were a lot of similarities between our team this year and the team I played on as a senior in high school – playing for each other, the talent level, where the skill sets were. It was just very special to me to be a part of it.
What are your personal highlights for the season?
Personally, as I look back now a month out from its ending, I think about how special that run was. Not just getting to the final; it was the way in which we played in the final. To take Orchard Lake St. Mary's 1-0 – they had a kid just get drafted yesterday in the (Major League Baseball) draft. Their whole line-up is Division I players who are already signed and committed. We matched them pitch for pitch. (Sophomore) Brennan Hill was unbelievable. That part of it made it even more special; that we took that team to the limit and had our chances to maybe have tied the game or take the lead at some point. It was just a magical moment.
What do you think made the difference in that final game?
We were very relaxed. The kids were joking to me that they tried to be loose. I am very serious and I try not to let my emotions out too much because I want to be even keeled. That's how I've always operated, especially in a professional environment and as a coach. So, we got to the semis and we were like, you know what? We have to step back here. There's no pressure on us. They played Taylor Swift and Motown and we'd be singing it on the bench. Our team was very, very loose; very focused, very intense, but very loose in that game. Confident that we were going to go out and play our game and see what happens. We beat Battle Creek Lakeview in the semi and we got to St. Mary's in the final and it was like hey, there's no reason we can't just play our game and see what happens. That's the approach they took.
Are any of the graduating seniors playing baseball in college?
Five out of the six seniors on our team are going on to play some level of college baseball. Jake Tedesco is going to Dayton. Bryan Carney is going to Olivet. Luke Babcock and Will Flom are both going to Madonna. James MacAuley is going to Wittenberg in Ohio.
Do you have a lot of returning players?
We bring back quite a bit of talent, but we lose a ton too. We lose some key pieces up the middle defensively, some key pitchers, some key batters. The fun part now is we did that thing, great, so no one thinks we can do it again. Our challenge is to build a team and get the most out of their talent. We'll take it one pitch at a time and see how it goes.
Kevin Shubnell with his wife, Katie, and children, Caroline, 10 months; Joey, 4; Jack, 9; and Oliva, 6.
Kevin has 15 years of teaching experience, the last three as a social studies teacher at North. He is leaving the classroom environment in the fall and stepping into a new role as Dean of Culture and Community, a full-time teaching position created to address behavioral and academic issues teachers and administrators have identified since the pandemic.
In this new position, Kevin hopes to draw on his success building a positive culture in his classroom and the teams he has coached to a larger scale to benefit students at Grosse Pointe North.
How do you feel about that change from being a classroom teacher?
I'm very excited about this opportunity. I thought it was a need in our building to have this role. I'm excited because there wasn't anybody in it before so I can shape it to a degree.
In my classroom, I had about 150 kids. Now I have the whole school basically. We have some targeted areas, including attendance, in which we're trying to intervene. I'm excited for the opportunity to be able to do it and make it my own and go from there. I think the job is going to define itself.
It's a big job, a challenging job. I don't think there's any magic wand. I've been teaching for 15 years. I'm not going to say it was time; I would have taught forever. But a challenge like that comes at a place I love to be at – at North. I felt like it was too good of an opportunity to pass up so I threw my name in the ring.
Are you working with the teachers or students?
Both. There's a component where you're going to work with the teachers to figure out which kids need a boost; what's causing them not to be here. That may vary from teacher to teacher. There's a component where you're working with the staff on their level: what can we do to help you? But more so it's working with the student: what are we doing to help this kid to get into and stay in school and be in class and get what they need out of school?
I feel like when you have children; what this kid needs may be different than what that kid needs. That's what we need right now and I'm excited for the challenge.
Why did you decide to apply for this position?
I felt like I could connect both with teachers and students. I felt it was a position where my strength is and my demeanor, both with the kids and the staff to be accessible in that way and to be able to communicate. I felt like I've always had success building culture in my classroom and on teams that I have coached, and it was an opportunity to bring that to a larger scale.

It's not just the kid who has the issue so to speak; it's also a culture that creates a sense of belonging. It's creating a team – a team that has to be welcoming to everybody. How can we get everybody feeling like they belong? It's a big challenge for us – for any school, really. But I really look forward to that.
Class of 2022 Spotlight: Benjamin Paolucci
Our summer series on distinguished graduates of the Class of 2022 continues with Benjamin Paolucci, a graduate of Grosse Pointe South.

Benjamin Paolucci was interested in attending a school that offered as much academic freedom and flexibility as possible. He found that in Vanderbilt University, where he believes he will have the freedom to pursue his various interests, from the American legal system to business to medicine.

While he has always been interested in history, his interest in economics grew when he took classes at South. He describes himself as a well-rounded student.
"I've been interested in pretty much every subject from environmental science to math to English," he said. "You hand me pretty much any subject and I'll thoroughly enjoy what I'm learning."
He put his interests to work to make a difference within his school and broader community. While he was involved in a number of clubs and activities, including playing tennis for two seasons, he is most proud of the club he founded called the Public Defense Initiative.
"Our goal was to explore systemic issues within our legal system not only in the metro Detroit area, but also throughout America," he said. "We looked at criminal justice issues, over-sentencing in certain areas; we looked at the juvenile system, how that system compares to the adult system, concepts of a punitive system versus a rehabilitative system, looking at how does retribution have an impact in the legal system and our court system?"
As president, he booked prominent speakers, including Judge Terrence Berg, appointed to the U.S. District Court for the Eastern District of Michigan by President Barack Obama in 2012.
Ben's AP U.S. History teacher, MaShanta Ashmon, is the faculty sponsor of the club. Ben describes her as one of his most influential teachers.
"Not only was she an extraordinary teacher who opened my mind up to a lot of the injustices and a lot of the overlooked history of the United States, but she also encouraged me to use my voice and to use my skills to have a positive impact on my community, specifically other students," he said.
Ben is proud that the club will continue after he is gone. In fact, in May they held an induction ceremony for the next generation of students.
"Ultimately I hope that the Public Defense Initiative can be re-chartered each year and stay a club for as long as possible for our community," he said, adding that he believes open dialog is important to preventing "students from falling down that apathetic attitude toward many issues. I think in many ways I have accomplished that goal. Encouraging open dialog is important. I'm very happy how that club has turned out and I'm very happy that people in prominent audiences have had those important discussions."
Ben's other main venture while in high school was working with small businesses in and around the metro Detroit community during the pandemic.
"One thing I noticed during COVID is that while PPP (paycheck protection program) loans were offered to small businesses, many of these businesses lacked a cohesive digital marketing plan," he said. "They didn't have the resources or time to appropriately market online, which became crucial as a lot of store fronts remained closed or there were many restrictions during 2020 and much of 2021. During that close to two-year span, I spent a lot of time helping small businesses in and around the community adopt digital marketing strategies."
While at South, Ben served as president of the National Honor Society, helping to organize a blood drive at South – receiving an American Red Cross scholarship for his efforts – and spending time with students with autism as a four-year member of South's peer to peer program, eating lunch with students with autism at least once a week and volunteering in the classroom.

"It was a really fulfilling experience," he recalled. "I learned a lot about autism spectrum disorder and gained invaluable experience and empathy and patience. Really beyond anything I would say patience and understanding."

Ben has taken this patience and understanding with him to his summer job at Full Circle, where he works with young adults with disabilities to help teach them basic life skills, from cooking to picking vegetables to learning how to operate a retail store.
"Every Wednesday we go on a field trip," he said. "Last week we went bowling. This week we're probably going to the park and then I think we plan on going to the Detroit Zoo or to the movie theaters. It's really fun stuff and it's wonderful to be able to help students out who have intellectual disabilities, help them learn, help them gain valuable life skills, and be friends with them, really."
His advice to college-bound incoming seniors is to make sure whatever college they apply to, it's a school where they can see themselves thriving.
"I would also encourage students to take a lot of time, think about what they are passionate about. For me, it's a multitude of things. For some students, it may be one thing."
He cautioned students to recognize that their interests may change and to avoid selecting a school solely based on an individual program, but one that fits their needs more generally.

Ben is keeping his own options open as he looks toward heading to Nashville in mid-August. Whether he pursues business, the law or medicine, his goal is "to work in a profession where you can genuinely positively impact someone's life and broader community and make a living. What can be better than that?"
Alumni Through the Decades
Mike ("Smitty") Smith
Class of 1975
Grosse Pointe North High School


Everyone knows him as Smitty. That's what his friends called him when he was growing up and the nickname stuck through adulthood.

Smitty attended Mason Elementary and Parcells Middle School, which were both within walking distance from his home, but grew up attending football and baseball games across town at what was then Grosse Pointe High School.
By the time he was ready to start high school in the fall of 1971, a new high school closer to his home in Grosse Pointe Woods had been built. It was close as the crow flies, but walking to North meant walking around the Lochmoor Country Club golf course.
"If I was really running late to school, I would hop the fence and run across the golf course," Smitty confessed. "Of course, I was not the only crazy kid to have that idea, so once a month there would be an announcement on the PA system to not walk across the golf course."
It was proximity to Detroit, however, that had the most profound influence on Smitty's life.
"The beautiful thing about Detroit in general as a kid growing up is you see so many musical styles and artists and bands coming out of Detroit," he said. "You think everybody is listening to this music."
When he started playing in bands as a drummer, however, he discovered that not everyone was exposed to the "magnificent music scene" that was Detroit.
For example, he first heard Alice Cooper – who was barely played on the radio at the time, he said – as a middle school student at Parcells.
"That was when The Stooges and MC5 really became known in the community," he recalled. "Back in 1969, they didn't have the term punk rock and I don't think they even had the term glam rock. That didn't come till much later, even though we had the beginnings of Alice Cooper, the MC5 and the Stooges. They are clearly the grandfathers of what we think of as punk rock."
Another formative experience for Smitty was hearing the Beatles perform on the Ed Sullivan Show when he was 7 years old.
The Beatles' appearance was "electric," he recalled. "You could tell even Ed Sullivan didn't know what to do. For me and millions of other kids that age, that was what got us off to the races."
Smitty got his first drum kit as a gift from his parents at age 9 and began exploring music first in neighborhood bands, playing out of their parents' garages.
He planned to pursue an art path, then "got cold feet on whether or not I should be an artist," he said. So he opted instead for the flexibility of liberal arts at Hope College.
"After a year and a half, I thought: What am I doing? I definitely want to go to art school," he recalled.

He transferred to the Center for Creative Studies (now the College for Creative Studies) to pursue his interest in the arts. The timing for moving back to Detroit was fortuitous, he said, because a friend putting together a punk rock band called The Blind "was having a heck of a time finding a drummer."
All the drummers who were auditioning over played; they were too sophisticated, Smitty explained.
The band members were looking for the more simple punk rock drumming style and Smitty's experience playing in garage bands fit the bill. After about a year and a half of playing for The Blind, he joined another band called the Detroit L-Seven. From there he went on to play with Figures on a Beach, signing a record deal with Sire Records, Madonna's first record label.

About seven years ago, Third Man Records, an independent record label founded by Jack White, contacted Smitty. They were putting together a re-release compilation that included songs from the Blind and the Detroit L-Seven.

"Life is crazy," Smitty said. "You do things and you think they have little or no effect, and the next thing you know a major record label is reaching out to do a re-release. It really goes to show how magical life can be."
While Smitty has been playing in a band full-time since he was in his early 20s, he also has worked professionally producing video and graphics for major corporations.
The lessons he learned as a musician contributed to his success in the corporate communications world, he said. His advice to young people is that whatever your dream is, pursue it "full tilt." Even if it doesn't pay off, the lessons learned along the way will.
"I'm a testament to that," he said. "When I finally got a job in corporate communications, all of those skills I put together working on being a musician I could put to use."
Bring that "same passion and hard work to whatever you do," is his advice to teenagers interested in pursuing music. "Just go at it full steam. The idea of having a backup plan; forget about it. If you focus on your passion – in this case music. Practice, write, perform, do everything you can to get your music out there, treating it like a job. Even if the chances are in the 90th percentile you won't make it as a living, the lessons you learn are ones you can take with you for the rest of your lives."
Now that he is "a gentleman of a certain age," Smitty says he is leaning into the music part of his life more than even a decade ago, using the knowledge he has gained in his combined experiences.
"My music passion trained me to go into corporate marketing and my corporate marketing trained me to go on to do events of my own," he said.
One of these events is the Detroit All-Star Garage Rock Punk Review. The fourth installment of a two-night, one-day celebration of Detroit music is planned for Friday, August 19 and Saturday, August 20 at the Cadieux Café in Detroit.
Community members are invited to join in this celebration of the Detroit Rock 'n Roll scene featuring All-Star Punk Rock DJ Mike E. Clark and celebrating the 10th anniversary of Jett Plastic Recordings.

Advance tickets are available at fezco.ticketleap.com. Buy in advance and save. Tickets for a single night are available at the door for $25.
Smitt E. Smitty & The Feztones band members Smitt E. Smitty, James Melanson, Andrew Padua, Eddie Nowik, Mike Gioscia, Linda Twiss Gioscia, Linda Bean Pardee, JoEllen Saunders Yannis and Jonathan LaMaster.
Nominate your favorite GPPSS alum!
GPPSS Communications
Our Vision: One Inclusive Community Learning Together
Our Mission: Cultivate Educational Excellence By:
Empowering Students
Valuing Diversity
Inspiring Curiosity
Pushing Possibilities