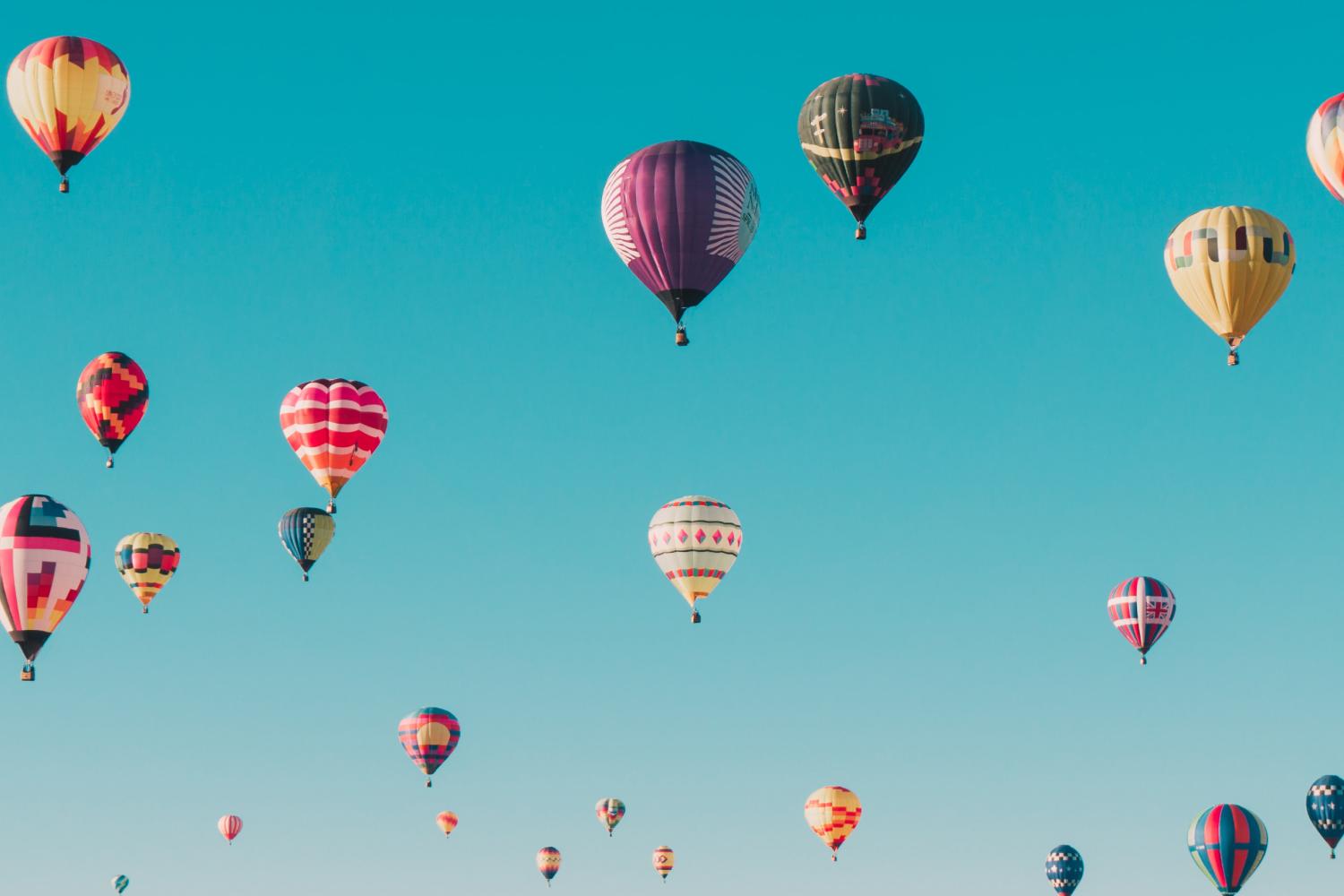 McDaniel Back to School Newsletter
August 8th, 2023
¿Necesita traducción? Haga clic en el enlace "Translate" en la parte superior de este boletín y seleccione su idioma.

Bạn có cần dịch không? Nhấp vào liên kết "Translate" trên đầu bản tin này và chọn ngôn ngữ của bạn.


您需要翻译吗?单击本新闻通讯顶部的"Translate"链接并选择您的语言。

Вам нужен перевод? Нажмите на ссылку «Translate» в верхней части этого информационного бюллетеня и выберите свой язык.
Message from the Principal
Dear McDaniel HS Community,
We are excited to start the 2023-24 school year and are looking forward to seeing everyone for Back To School Prep and Photo ID Day on August 15th, 16th or 17th. It is an honor to have the opportunity to lead a school with a legacy of excellence. We will continue to focus on strong relationships with families, students, and our community partners. At McDaniel HS our greatest strengths are our CREED values: Community, Respect, Education, Equity, and Diversity! Along with VP's Keyla Santiago Rodriguez, Ian Twiss and the entire McDaniel staff we will work hard to ensure that the 2023-2024 school year will be amazing!

There are a few important dates and times that I would like to share with you before school starts. Back To School Prep and Photo ID Days will take place at McDaniel High School located at 2735 NE 82nd Avenue. Please plan to enter through the front of the school. This is the best opportunity to take your photo, get your ID and bus pass. Student schedules will be available by Wednesday, August 23rd. Schedules can be accessed through ParentVue and StudentVue.

Have a great week!
Adam Skyles

Principal McDaniel High School

What are Back-to-School Prep Days?

Back-to-School (BTS) Prep Days, formerly known as Registration are days set aside for all McDaniel students to come to campus to take care of the following business before classes start:
Get their photo taken for their ID card & the yearbook
Get their ID card, which also serves as a Tri-Met Hop Pass

Pick up a Chromebook if they need one.



Pay class contributions & fees
Pre-order the yearbook
Return library books from MHS or other schools
Picture Day
During BTS Prep Days, every student will get their photo taken for their ID card and for the yearbook. If you would like to pre-order prints of this photo, please click here and use EVTWCCJP3
as the Picture Day ID. Students who do not attend BTS Prep Days will get their photo taken during the school day on Friday, September 1st. Retakes will be on Tuesday, October 17th.
Class Contributions and Fees
Families who can are asked to help contribute funds to classes and programs each year. Our operational budget does not cover all course supplies and costs, so we rely on contributions from families to enhance the classroom experience for students.
Classes that have volunteer contributions associated with them are listed on our Class Contributions & Fees form that you will be receiving in the mail, and also on SchoolPay. Donations and payments, athletic fees, event tickets, uniforms, library fees, sports passes*, etc. can be made through SchoolPay or in person with check, cash or credit card at Back-to-School Prep Days.
BTS Prep Days Schedule, 9:00am-12:00pm and 1:00-3:00pm
Tuesday, August 15th: All Grades
Wednesday, August 16th: All Grades
Thursday, August 17th: All Grades
Avoid long lines by completing your students' yearly verification online using ParentVUE.

*What is a Sports Pass?
A sports pass costs $25 and is a sticker that gets added to your student's ID card. It gets them into every home athletic event for no extra charge.

What if my student can't come to any of the BTS Prep Day?
We ask that students attend one of the three BTS Prep Days if possible. If your student cannot attend any of the three days, they will have to wait until Thursday, August 31st to get their ID card/Tri-Met Hop Pass. You can make contributions to the school, pay fees and pre-order the yearbook online through SchoolPay.

IMPORTANT: Yearly Verification Form
Each year parents and/or guardians are asked to review and update the information on file for their students. This information can be reviewed, edited and submitted online via PPS ParentVUE.
Benefits of verifying online via ParentVUE:
Allows you to receive timely critical school communications
You can update your communication and language preferences
Ensures the school has the most up-to-date information
IMPORTANT! Please complete this yearly verification before your student's BTS Prep Day. If you have questions about accessing ParentVUE, please contact the Main Office at 503-916-5220.
What is ParentVUE and why is it so important?
ParentVUE is a secure website and mobile app which offers parents and guardians real time access to the school calendar, student attendance records and grades, as well as course history.
Your User ID and password stay the same each year so you only need to sign up once. If you have not set up your account or are having trouble logging in, please contact the Main Office for help at 503-916-5220.
Introduction to Our School Operations
Here are some key features our students will experience:
The school day is from 8:30am-3:30pm
We operate on an A/B schedule - students will attend 4 classes per day on a rotating basis (8 classes total)
A Days include periods 1-4; B Days include periods 5-8
Classes are 91 minutes in length on regular bell schedule days, 71 minutes on Flex days
Most Fridays will be All 8 Days and classes are 44 minutes in length
Flex days offer opportunities for instructional support
Students will earn letter grades
NEW THIS YEAR, students will be required to visibly wear their ID cards while in the building. Lanyards will be provided.
First Days of School
Tuesday, August 29th:
9th Grade Orientation from 8:30-11:30am. Staff will be helping students get familiar with the building, their schedule, etc., while connecting and building relationships with their students. Lunch is from 11:30am-12:00pm.
12th Grade Orientation from 12:30pm-3:30pm. Staff will assist students with community building activities and set leadership for our upper class. Lunch is from 11:30am-12:00pm.
Wednesday, August 30th:
First Full Day of School for All Grades.

All 9th, 10th, 11th and 12th grade students will attend a full A Day (periods 1-4) from 8:30am-3:30pm.
Counselors
Counselors are assigned alphabetically based on last names.
A-C: Tracy Morrison; tmorrison@pps.net; x81425
D-GI & AVID: Erin Hale; ehale@pps.net; x81424
Go-L: Crissy Phommachack; crphommachack@pps.net; x81423
M-Ri: Neomi Navarro; nnavarro1@pps.net; x81422
Ro-Z: Brandon Rawls; brawls1@pps.net; x81421
Newcomer Students and ELD1/ELD2: Brian Meyer; bmeyer@pps.net; x81207

Counseling Administrative Assistant/Registrar: Janna Holm; jholm@pps.net; x81420
Monday, August 14th, McDaniel Athletics Fall Sports Tryouts/Practices Begin
Tuesday, August 15th, 9am-12pm & 1-3pm: All Grades Back-to-School Prep Day
Wednesday, August 16th, 9am-12pm & 1-3pm: All Grades Back-to-School Prep Day
Thursday, August 17th, 9am-12pm: All Grades Back-to-School Prep Day

Tuesday, August 29th, 8:30-11:30am: Half Day of School for Freshmen (Lunch is at 11:30)

Tuesday, August 29th, 12:30-3:30pm: Half Day of School for Seniors (Lunch is at 11:30)
Wednesday, August 30th, 8:30am-3:30pm: First Full Day of School for ALL Grades; A Day
Thursday, August 31st, 8:00am-3:00pm: Picture Make-Up Day (this is only for students who missed BTS Prep Days)
Thursday, September 14th: McDaniel Secret Roller Disco Fundraising Event
Friday, September 15th: Homecoming Football Game & Dance
Wednesday, September 20th: Back-to-School Night

Wednesday, October 18th: PRE-ACT Day for All Sophomores
Thursday, October 19th, 8:00am-3:00pm: Picture Retake Day (for students who ordered pictures. New ID cards will not be issued)
Monday, November 20th & Tuesday, November 21st: Family/Student/Teacher Conferences

December 18th-January 1st: Winter Break
Wednesday, March 20th: SAT Day for All Juniors
March 25th-29th: Spring Break
Thursday, May 30th: Seniors' Last Day (Half Day)
Wednesday, June 5th: Class of 2024 Graduation
Tuesday, June 11th: Last Day of School (9th, 10th and 11th Grades)*
*subject to change pending inclement weather make-up days
Website
Visit the McDaniel website for many resources including details about upcoming events, contact information for teachers and administrators, study and test preparation resources, college and career information, and much more.
Trivory
Students and families can download the Trivory app on their phones or access it online. We use Trivory to send out immediate important school information about activities, clubs and athletics. This is also a great resource to find Tri-Met bus schedules and to see the daily schedule.
Email
Much of our communication goes out via email, including the weekly Principal's Newsletters. If you do not get these newsletters or other important school communications via email, please contact the Main Office at 503-916-5220 to make sure your contact information is current.
Remind
Portland Public Schools uses Remind for two-way communication between teachers and families. This allows or text, email and push notifications and phone calls. Please note, installation of the mobile app is not required to receive texts or phone calls. Please click here for more information about Remind.

Tryouts and Practices for Fall Sports begin Monday, August 14th. To participate in tryouts and/or practices, students must be registered on
Family ID
and have a current
Sports Physical
on file. Click
here
to learn more about McDaniel Athletics and our programs.
Students will have access to their schedules via StudentVUE on August 23rd. If your student does not have access to StudentVUE, please contact the Main Office at 503-916-5220. Students that prefer a printed schedule, can request one at the Main Office on the first day of school.
Attendance is taken for every class that meets on a given day. Please report and excuse all absences to our Attendance Secretary at mcdanielattend@pps.net and click here for more information about Attendance at McDaniel.

Every McDaniel Student may get one free breakfast and one free lunch each school day from the school cafeteria.

McDaniel Partner Resources
Student Health Center
Multnomah County Health Department partners with PPS to provide high-quality primary and mental health services at Franklin High School. The Franklin Student Health Center is like having a regular doctor's office at school. We serve all K-12 Multnomah County youth ages 5 to 18 with or without insurance. There are no out-of-pocket costs for our services. We welcome all colors, all genders, all sizes, and all cultures regardless of immigration status. The Health Center at McDaniel is hosting sports physical clinics on Tuesday, August 8th and Wednesday, August 9th. Please click here to download a sports physical form and call 503-988-3382 to make an appointment. To view clinic hours and locations click here.

SUN
SUN (Schools Uniting Neighborhoods) at McDaniel is a Community School in partnership with Multnomah County Department of Human Services, PPS, and IRCO. We are a full-service neighborhood hub where both the school and partners from across the community come together to ensure kids and families have what they need to be successful - in school and in life. McDaniel's SUN School is coordinated to provide countless well-rounded resources to our students. Please visit SUN's website to learn more and to fill out the participation form.

Leodis V. McDaniel High School
2735 NE 82nd Avenue Portland, Oregon

Stay updated by checking our website

www.pps.net/McDaniel
Follow us on Instagram

@mcdanielhighschoolpdx

@mcdanielhighschoolpdx.espanol
Link to the

McDaniel HS Trivory Page:

https://trivory.com/mcdaniel
Follow our TikTok

@mcdanielhspdx
Adam Skyles
Adam is using Smore to create beautiful newsletters