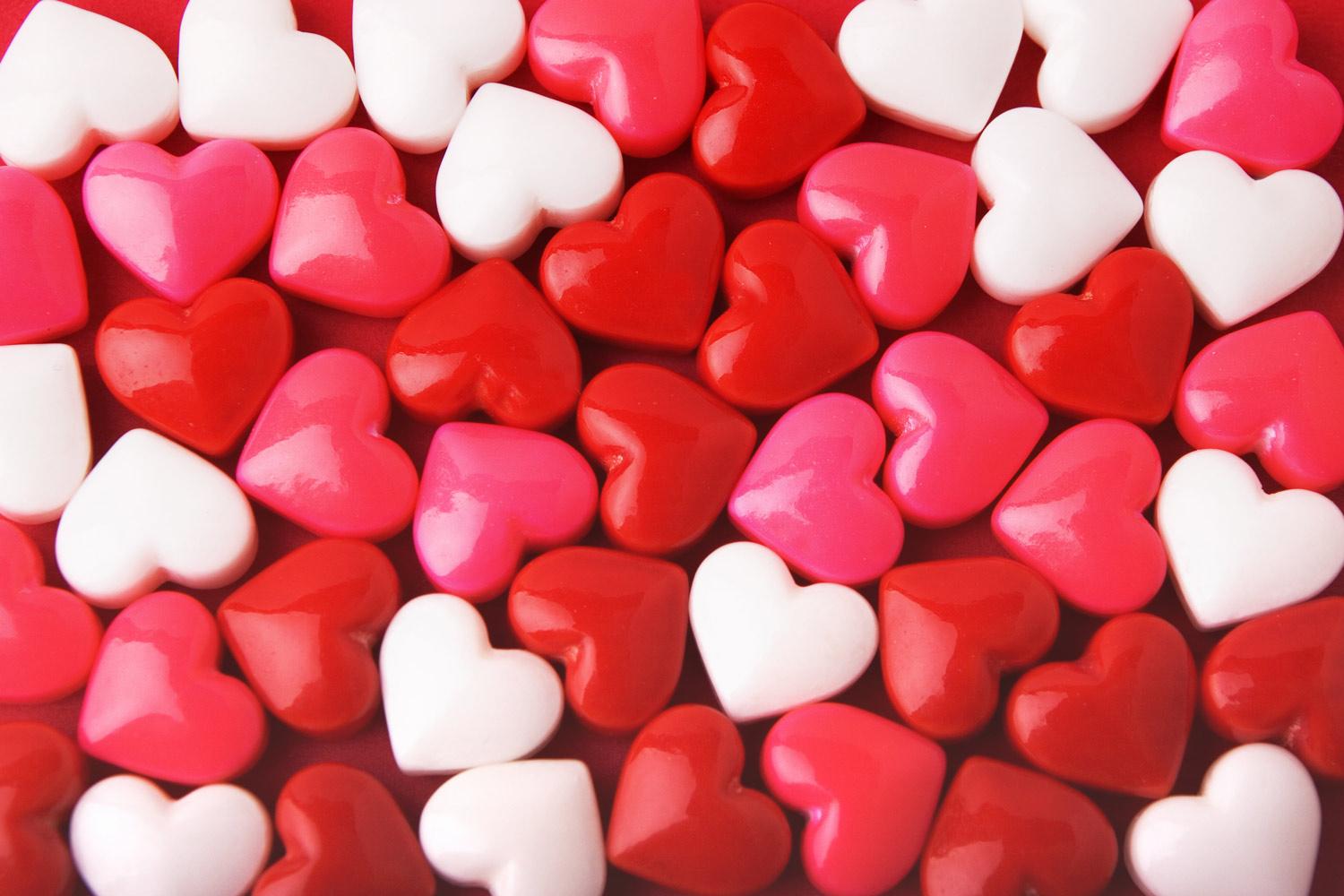 Marumsco Hills Eagle News
February 2023 News and Updates
MHES News and Updates
This newsletter will provide parents with updates and events at Marumsco Hills Elementary for February.
School Calendar Dates: February
February 7: Multiplication Information Night for Parents (Grades 3-5)
February 8: Report Cards Available in ParentVue
February 10: 100th Day of School
February 14-16: 4th Grade Field Trip to River Oaks Think Big Space
February 20: School Closed
February 22: MHES Advisory Meeting
Multiplication Night for Parents of Students in Grades 3-5
Are you confused about the multiplication strategies your child is learning in school? On February 7, 2023, the Title 1 Math Team will be hosting a Multiplication Night. We will begin the evening with pizza at 5:30 pm followed by a presentation on solving multiplication problems (2-digit and higher) using the strategies students use in class. This event is geared to parents and guardians with students in grades 3-5. Translation will be provided. Please be sure to RSVP using the flyer sent home with your child. We hope to see you there!
February Advisory Meeting - Learn About Paper Resource
Our MHES Advisory Council will meet on Wednesday, February 22 at 6:00. We will have Ryan Quillard, a representative from Paper, here to review this resource available for free to our families. Paper is a 24 hour/7 days a week online tutoring resource that our students can access for support with concepts they are learning at school. Please come to learn more about this resource.

MHES Valen"KINDS" Fundraiser
The PTO is hosting an event where students, staff, and families can purchase a valentine for $1. Included in this $1 purchase is one heart-shaped lollipop and a kind, handwritten note that will be delivered to a person(s) in the school of your choice on Tuesday, February 14th.
The sale will be held in the MHES cafeteria from 10:30-1:30 between January 31st and February 10th.
All proceeds will go toward MHES.
If you have any questions, please reach out to our office staff!
100th Day of School
We will celebrate being 100 days smarter as a school on Friday, February 10. We have planned school wide activities and we will have a parade at the end of the day for our students. Students can bring a container with 100 things or have a 100 day poster or coloring sheet. A flyer will be sent home with more information.
Black History Month
For the month of February, we will be celebrating Black History Month! We will learn about Black History in music, science, art, and more. Students will learn about Black History through books shared by staff, fun facts, and so much more! While we are learning about Black History Month at school, feel free to continue the fun and educating discussions at home! If you have suggestions or questions, please feel free to reach out to us for support!
MHES Library Club - Applications Being Accepted
The MHES Library is so excited to offer an opportunity for students, in grades 3-5, to join the LIBRARY CLUB. The LIBRARY CLUB is about more than just shelving books. During our club meetings we might play games, solve puzzles, read books, help develop great ideas for our school library, or create stories to be featured on the Morning Aerie. The ideal student for LIBRARY CLUB is a student who is motivated, creative, and hardworking. Meetings will be held on Wednesdays from 8:00-8:45. If you are interested in the LIBRARY CLUB, come to the library to pick up an application.
All applications are due on February 8.
Capacity: 10 students (If more than 10 students sign up, student names will be selected randomly.)
2023 Kids Heart Challenge
Hello Families! Our school is a proud Heart Partner with the American Heart Association and we are kicking off our Kids Heart Challenge! Any donations raised helps the American Heart Association, AND our school can earn free PE equipment! Students can earn their own Heart Hero Characters this year by placing their donations in this envelope, using the new mobile app, (download the Kids Heart Challenge app) or by visiting www2.heart.org to create an account. Be sure to search "Marumsco Hills Elementary School" to quickly and easily sign up to help us raise money online. All donations are due on FEBRUARY 28th. Thank you for helping this great cause and for making a difference for your hearts and others! ♥
Attendance
Attendance is extremely important. We want our students to be in school every day, unless they are sick. Students should arrive to school beginning at 8:45 each day. Students should be in school by 9:00 to avoid being tardy. Students are considered chronically absent when they miss 10 or more days each school year. This included excused and unexcused absences. If a student misses 1 day every month of the school year, they will be considered chronically absent. Please avoid taking trips and vacation during the school year. Thank you for your assistance in ensuring students in class each day.
If your child currently has 10 or more absences (excused and unexcused), a doctors note will be required for any additional absences to be marked excused.
Leader In Me
Marumsco Hills is in the first year of implementing Leader in Me. Leader in Me is focused on the 7 Habits of Highly Effective People. Students are learning the 7 Habits and beginning to practice and develop what it means to show the 7 Habits. We have a 3 year implementation plan as we grow and learn with Leader in Me. Leader in Me is a great mindset for students, staff, and parents. Below is information about the 7 Habits. We will continue to add information monthly about Leader in Me.
Habit 1: Be Proactive
You're in charge: take responsibility for your thoughts and actions.
Habit 2: Begin With the End in Mind
Have a plan: know what you want and what you value and believe.

Ensure that you have an awareness of others' values and beliefs.
Habit 3: Put First Things First
Live by your values and beliefs.

Respect others' values and beliefs.
Habit 4: Think Win-Win
Everyone can win: think mutual benefit with others.
Habit 5: Seek First to Understand, Then to Be Understood
Listen before you talk.

Seek to understand others and to be understood by others.

Every person deserves a voice.
Habit 6: Synergize
Creatively cooperate with others.

Be open to all ideas, thoughts, and beliefs.
Habit 7: Sharpen the Saw
Balance feels best.

Continuously renew your body, mind, heart, and spirit.

Engage in educating yourself and your student about values, beliefs, and cultures that are different than your own.
Instructional Happenings for February
Kindergarten
Language Arts:
Fiction and Non-fiction Texts
Research Writing
Math:
Fractions and Number Sense to 15
Social Studies:
We will also be reviewing Groundhog Day and celebrating the 100th day of school!
1st Grade
Language Arts:
Reading: Main idea, ask & answer questions

Writing: Opinion Essay

Phonics: End blends, vowel teams
Math:
Fractions (halves and fourths)

Growing and repeating patterns

Skip counting by 2s, 5s, 10s

Equality
Social Studies:
2nd Grade
Reading/Language Arts:
Unit 5: Writing about Science
Math:
Unit 7: Data and Graphing
Science:
Unit 4: Changes in Habitats
Social Studies:
3rd Grade
Reading:
3.6 - Functional Texts with review of nonfiction standards
3.5 - Poetry with review of fiction standards
Math:
Finish Unit 5 - Multiplication and Division 2
Begin Unit 6 - Place Value and Computation 2
Social Studies:
Unit 4 - Ancient China and Egypt
Unit 5 - Ancient Greece and Rome
Science:
Unit 4 - Adaptations
Unit 5 - Interactions with Soil
4th Grade
Reading:
Nonfiction writing for science
Writing:
Expository writing - animal reports
VA Studies:
Math:
Science:
5th Grade
Reading:
Students will use text structures to better understand non-fiction texts

Students will be able to identify main idea in non-fiction text

Students will be able to determine the meaning of unfamiliar words using context clues
Writing:
Students will begin learning about opinion writing

Students will brainstorm opinions on different sides of a given topic using research
Math:
Students will continue to work on improving their use of UPSC

Students are going to begin multiplication of decimals and whole numbers

They will also begin looking at geometry
Science:
Students will be looking into solar system review of planets

They will be identifying rotation and revolution of planets

Students will also begin looking at the elements of sound
Social Studies:
Students will be able to identify the different provinces located in Canada

Students will understand the geography and climate of Canada
Art:
Kindergarten and 1st Grade are working on building drawing and painting skills while integrating science and social studies into their work

2nd and 3rd grade are starting to implement art history, science, and social studies into their artwork, to expand understanding 2-dimensional art

4th and 5th are starting to build 3-D art making skills through origami, clay and yarn
PE:
Kindergarten: Learn the basic skills for jump roping

1

st

Grade: Learn the basic skills for jump roping with a short and long rope
2

nd

Grade: Perform consecutive jumps with a short and long jump rope
3

rd

Grade: Perform at least 4 different jump rope skills
4

th

Grade: Perform a jump rope sequence using 5 or more skills
5

th

Grade: Perform a jump rope sequence using 6 or more skills
Music
KG: form and rhythm with Carnival of the Animals

1st & 2nd Grades: writing ostinatos using science vocabulary

3rd, 4th, & 5th Grades: Ukuele competition! Prizes for the winning class
Marumsco Hills Elementary School
Julie Cuocci
Julie is using Smore to create beautiful newsletters