Ferio Saxophone Quartet
changing dated preconceptions of the saxophone quartet
Tuesday 24 November 2015, 8pm
Join us in welcoming the Ferio Saxophone Quartet to St James.

The award-winning Ferio Saxophone Quartet is fast emerging as one of Britain's leading saxophone ensembles, receiving enthusiastic reactions from audiences and critics.

All former graduates of the Royal College of Music, the Quartet came together in 2012 with the aim of programming a wide range of musical genres.

Since their inception they have been winners of the 2014 Tunnell Trust and the 2015 Royal-Over-Seas League's Ensemble Competition. The quartet has also recently been selected for the Philharmonia Orchestra / Martin Musical Scholarship Ensemble Award 2015 and as Park Lane Group Artists for 2016 season.

Their chosen programme for next Tuesday's concert includes arrangements of music by composers such as J.S. Bach, J.B. Singlee, Ferenc Farkas, Jean Rivier, Michael Nyman and Guillermo Lago. They will also be performing a new commission for this Channel Island tour; The Pied Piper of Hamelin by Alison Willis.

To hear an excerpt of the Ferio Saxophone Quartet in performance click on the link below.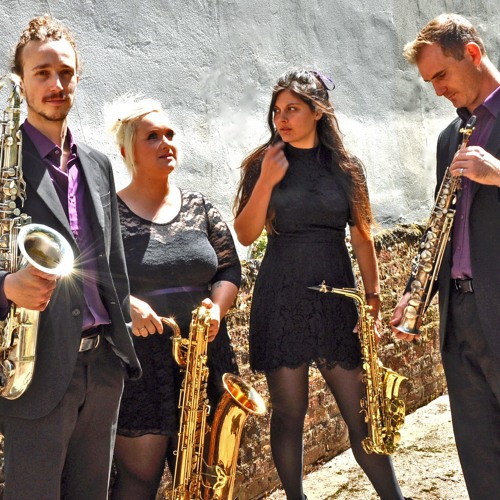 Ferio Saxophone Quartet
Thierry Escaich - Tango Virtuoso by Ferio Saxophone Quartet
The Friends of St James present Ferio Saxophone Quartet
Tuesday, Nov. 24th, 8pm
College Street
Tickets £13 (£11 FOSJ), £6 students, £6 restricted view
Tickets are available from the box office on 01481 711361 or via
www.guernseytickets.gg
St James Concert & Assembly Hall
Where Guernsey gets together for business and pleasure