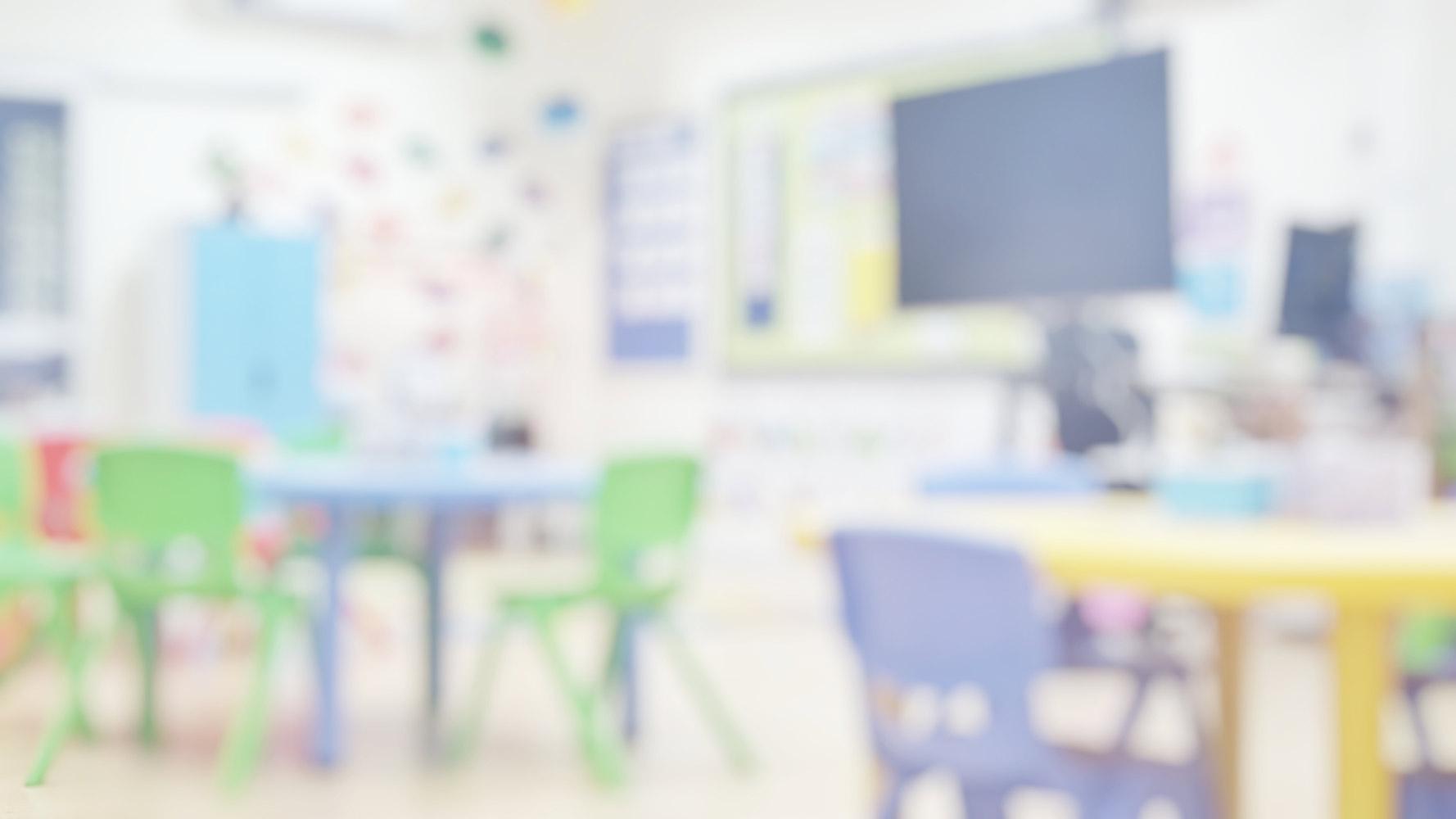 GHAEA At-A-Glance
January 21, 2022
Professional Learning Updates
Grow With Green Hills - From Surviving to Thriving Breakout Session Alignment
After three successful Social-Emotional Learning Supports Symposiums, Green Hills AEA will be casting a wider net and expanding our focus, beginning this August, as we host a Grow With Green Hills agency-wide conference. This year's theme is From Surviving to Thriving and will focus on the 8 Dimensions of Wellness for Educators by Learning Forward. Participants will be able to select breakout sessions to attend based on the eight dimensions. We are so excited to provide this opportunity for our districts and community members! Stay tuned for more information!
Suicide Risk Assessment Training - NOW VIRTUAL!
February 1, 2022

NOTE: $50 materials fee
This workshop will address best practices in school suicide risk assessment procedures. Participants will learn how to conduct suicide risk assessments. The book Suicide in Schools and related risk assessment documents will be provided, as well as sample procedures from area school districts. Suicide Risk Assessment Training is designed for counselors, special education representatives,school-based interventionists, nurses, or anyone who would be involved in district-level suicide assessment. Team time will be provided to discuss district procedures and role-play, so it is beneficial to register as a district team.
ELL Critical Data Process & Distinguishing Between Disability & Language Acquisition
April 20-21, 2022, Wilson Performing Arts Center, Red Oak, IA

FREE for GHAEA & LEA staff to attend! Also available as a TQ option!
This workshop consists of three sections:
Training covers background issues, problems, laws, and research needed to assist staff in addressing the belief systems of others, and their own belief systems, that are impacting the progress in this field. The content focuses on understanding the relationship between acculturation, belief systems, practices, and results.

Training addresses how children qualify for special education services with a focus on ELL-specific issues that arise during qualification. This includes how to reduce the problems and core issues that lead to disproportionality while breaking down the problem into three main areas of qualification.

Training focuses on how to complete the ELL Critical Data Process. This is the process created by the presenter that helps staff to gather the most critical data, follow a structured process, and create a product that helps them to see whether more interventions are needed or if a special education referral is a reasonable option. The ELL Critical Data Process brings key staff members to the table and structures the discussions so that a student's needs are better understood.
The Evaluation Process for Language Learners with Emphasis on Integrating ELL Critical Data Information
April 22, 2022, Wilson Performing Arts Center, Red Oak, IA
FREE for GHAEA & LEA staff to attend! Also available as a TQ option!

This training focuses on providing an overview of the techniques and steps outlined in our book, Lessons Learned While Evaluating ELL Students for Potential Special Education Qualification. This is the culmination of 30 years of working on increasing the likelihood of finding students who truly have disabilities, versus the students whose struggles are primarily related to language acquisition. This training provides practical advice on how to help others, strangers to the situation, understand how the decision was made and what evidence was used. In the end, is the determinant factor language acquisition or language acquisition with a disability (includes information needed to defend the decision within the special education eligibility report).
I highly recommend Steve Gill's training as it is extremely valuable for starting team conversations when considering whether EL students need special education support. It promotes considerations for many elements such as their background and exposure to language and helps bring concrete evidence that can promote next steps. In my experience as both an EL teacher and now as a consultant, this training is vital for making data based decisions. Steve is an engaging presenter who combines knowledge and research with practical application.

- Brielle Cerven, ELL Consultant
Search Inside Yourself Leadership Institute (SIYLI)
February 14, 16, 21, 23, 28 & March 2, 2022 - Virtual, 4 p.m. - 6 p.m. AND

June 9-10,2022 - Halverson Center: Blietz Room, 9 a.m. - 4 p.m.

Born at Google and based on neuroscience, the SIY program teaches emotional intelligence skills that lead to sustained peak performance, strong collaboration, and effective leadership. SIY increases self-awareness, empathy, communication, and resilience. All of these help create positive emotional and mental states for a strong and inspiring leadership presence. The program includes sessions on mindfulness (the science of being present), self-awareness (understanding your thoughts, emotions, and habits), self-management (skillfully managing your impulses and reactions), motivation (aligning your values and work), empathy (understanding others' feelings and experiences) and leadership (influencing with compassion). The mindfulness and emotional intelligence skills you'll learn will help you:
Experience greater well-being, resilience, and stress management.

Improve performance, collaboration, and empathy.

Increase effectiveness and decision-making capacity.

Cultivate innovative, creative thinking.
CLICK HERE to see a very short video about the SIYLI experience. For more details about the SIY program visit www.siyli.org/results. For more information about SIYLI the organization visit www.siyli.org.
STEM Scale-Up Program Educator Applications Open
The Iowa Governor's STEM Advisory Council invites applications for the STEM Scale-Up Program. The program provides STEM educational opportunities to thousands of educators and approximately one-fifth of Iowa students each year, bringing some of the nation's best STEM lessons, labs, kits, software, and professional development to PreK-12 students and educators in-school, afterschool, and other educational settings, especially Iowa's historically underserved students. The application period for the STEM Scale-Up Program closes on February 28, 2022.
Thirteen programs were selected from a proposal pool of 79 for the 2022-2023 Scale-Up Program menu based on the Council's strategic priorities, including computing, agriculture, medicine, robotics and connections to STEM careers, spanning early learning to senior year. These priorities ensure selected programs prepare Iowa students for the future workforce. A higher proportion of students who participate in the STEM Scale-Up Program say they are interested in STEM subjects and pursuing a STEM career, compared to students who did not take part in STEM Scale-Up Programming.
"The first priority established by Iowa's STEM Council a decade ago was that all children, regardless of geography or demography, will have access to top-notch STEM learning opportunities. The means for achieving that priority, the Scale-Up Program, was launched in 2012 and has steadily grown in reach and impact," said Jeff Weld, executive director of the Iowa Governor's STEM Advisory Council. "Today, educators, learners and communities have a powerful and trusted mechanism for vetting and trying out the best STEM teaching tools out there, second to no one in terms of access."
A team of trained reviewers considered evidence of effect, diversity impact, cost-benefit ratio, sustainability, Iowa Core alignment, and more when selecting final programs. The following 13 programs were selected to be offered to preK-12 educators across Iowa for the 2022-2023 academic year:
Computational Thinking in Action with Micro:bit
Daily Math Fluency
Project Lead the Way Energy and the Environment
Iowa Leadership in Engineering Design
Ioponics
Nepris - Real World Connections to STEM Career Professionals
Project GUTS (Growing Up Thinking Scientifically)
Ready, Set, Drone!
Robot investigations with Finch Robot
SoapyCilantro: A Hands-On Introduction to Precision Health and Agriculture
Storytime STEM-packs: STEM + Computer Science
Tiny Techies
WaterWorks: Engineering and Investigating the Properties of Water in grades PK-2



The selected educator recipients will be announced in April. Visit www.iowastem.org/scale-up-application for more information on the 2022-2023 STEM Scale-Up Programs.
Support Available for IASL Award Book Set Orders
In order to promote and encourage reading, Green Hills AEA is pleased to announce that again this year we have financial support available to schools for purchasing up to two sets per building level of the Iowa Association of School Librarians (IASL) award books through Perfection Learning. For example, we will reimburse K-2, 3-5, 7-8, or 9-12 buildings, for two sets; K-6 or 7-12 buildings, up to four sets; K-8 buildings, up to six sets; and K-12 buildings, up to eight sets. Perfection Learning offers free cataloging, free processing, and free shipping.
Goldfinch Set
Total Bid Price Per Set: $218.89
School Pays: $109.4
ICCA Set
Total Bid Price Per Set: $184.61
School Pays: $92.31
Iowa Teen Set
Total Bid Price Per Set: $171.07
School Pays: $85.54
Iowa High School Set
Total Bid Price Per Set: $142.87
School Pays: $71.44
Here is what you need to do:
To guarantee availability and to receive a free poster with every set ordered, you must order by March 31, 2022.

In order to be eligible for the 50% off pricing through GHAEA, your order must be received by Perfection Learning no later than May 31, 2022.

Your school will receive an invoice from Perfection Learning indicating the portion that is the school's responsibility.

Perfection Learning will send an invoice to Green Hills AEA for the portion that the AEA is responsible to pay.
If you have any questions, please contact Julia Hood jhood@ghaea.org
To celebrate Earth Day, Green Hills AEA's Green Team is proud to sponsor their 3rd annual digital poster contest for elementary, middle, and high school students within the GHAEA service area.
Requirements:
Posters should be no larger than 24x36 inches (portrait or landscape)
Posters must be digital, no physical posters will be accepted. If you aren't sure what program to use, we suggest www.canva.com.
Posters created with digital drawing programs are acceptable. Scanned physical drawings are permitted for the elementary category ONLY!
Posters must be school-appropriate.
Posters must be submitted by Friday, March 25th. No late entries will be accepted.
One winner will be chosen from each category: elementary, middle school, and high school.
The winners will each receive:
A prize pack valued at $40
A printed adhesive poster, sized to their design's original dimensions for display at their school
Artwork will be featured on the Green Hills AEA website homepage in April.
Artwork featured during the Green Team's presentation to all Green Hills AEA staff in August.
PLEASE NOTE: Only PDF and image files will be accepted. Any submitted files that are unable to be opened will be disqualified.
Questions? Contact Jamie Reid (jreid@ghaea.org)
Learn more about Earth Day at www.earthday.org
Green Hills AEA
Serve | Support | Advocate
Green Hills AEA is one of nine Iowa Area Education Agencies (AEAs). Green Hills AEA provides equitable, efficient services and supports for school districts and children in southwest and southcentral Iowa.