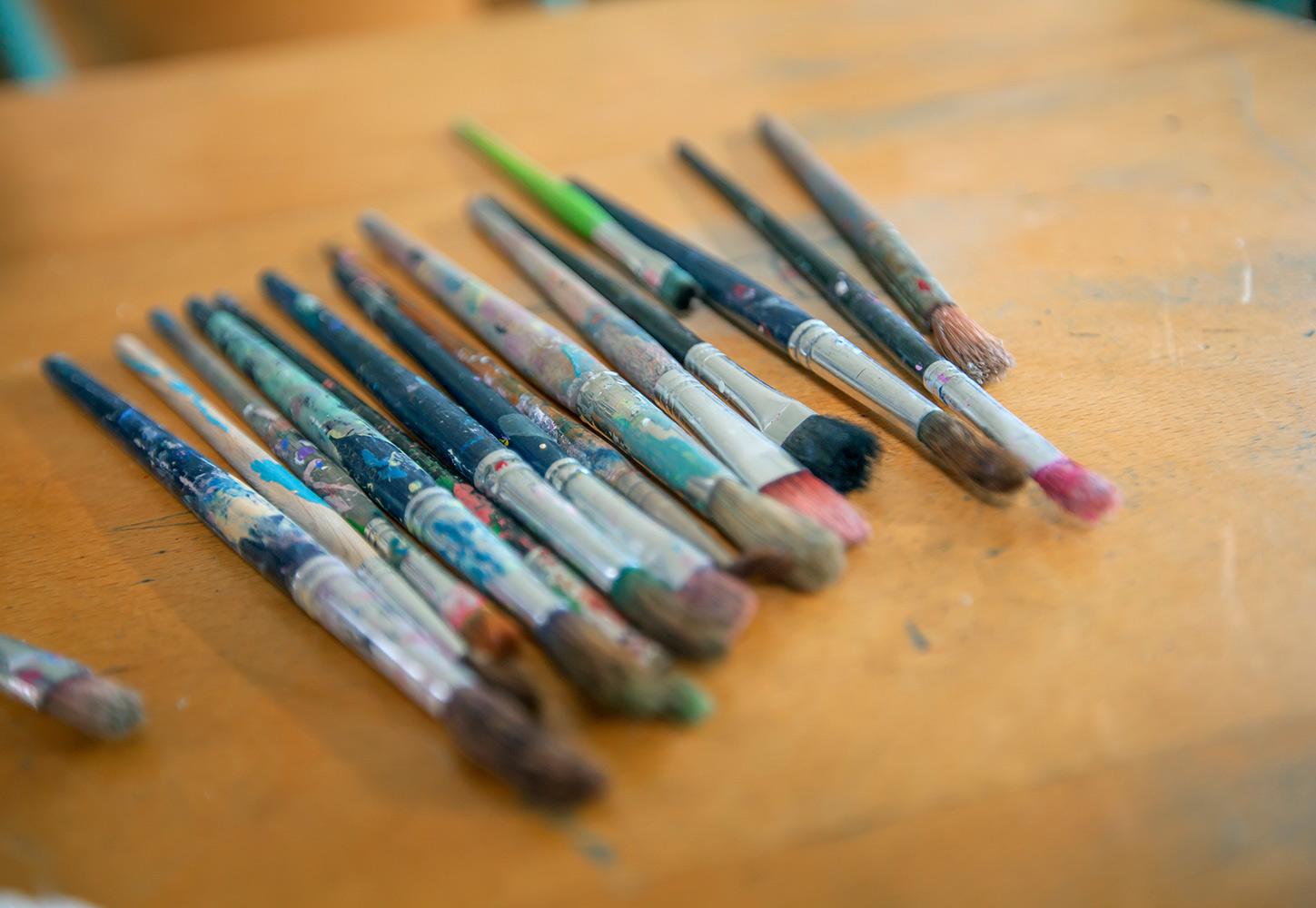 WJHS Highlights
09/09/2022
A Message from the Administrative Team
Dear WJHS families,
Week number three is complete and students seem to be settling into routine, finding their way around, and building community and relationships. We can't wait to meet our seventh grade families on Thursday! Please find below the schedule for Curriculum Nights, and look closely because you have homework!
Seventh Grade Curriculum Night
Sincerely,

Kate, Jeff and Eric
High Five Junior Choir
The Wilmette High Five Junior Choir provides a safe learning environment in which students of all abilities come together to create and experience music, build friendships, and raise awareness against stereotypes of individuals with physical and mental disabilities. This club is based off of the High-5 Choir that is offered at New Trier High School. The Wilmette High Five Junior Choir aims to share the love of music with peers regardless of abilities, share our voices through music, and have a lot of fun!
Club dates/times: Thursdays 3:45-4:45pm on the following dates: 9/29, 10/6, 10/13, 10/20, 10/27, 11/3, 11/10, 12/1, 12/8, 12/18, 1/12, 1/19. Concert will be held on 1/26.
Location/room number: HMS Music Room 134
Name of instructor/teacher: Mrs. Martin, Music Director
Club fee: $150
For more information: Email Jana Martin,

martinj@wilmette39.org
It is time for the Battle of the Books at WJHS! Students join a team to read and discuss a list of award-winning and highly recommended books. The program culminates in a Kahoot "Battle" to determine which team knows the books best. Battle of the Books is open to 7th and 8th grade students and students are encouraged to form teams of 4-6 students in either grade. Students can also register individually. Interested students should register HERE by Friday, Oct 7. Questions can be directed to Daphna Neirick, Mary Kate Lubawski, or Erin Schwarz.

Bicycle Safety
We love living in a community where so many students ride their bikes and walk to school! Because we have so many students who take advantage of this option, we also need to practice bicycle safety.
Here is a flyer
with some tips for parents and guardians.
We want students to ride their bikes to school but we also want to keep everyone safe. Please remind your children to watch for cars when crossing the street, and to slow down when riding on the sidewalk. In some cases, when the vehicle and pedestrian traffic is heavy, it may be safer for students to get off of their bicycle and walk their bike until the crowd clears.
Our goal is for all of our students to arrive to school safely and get home safely - thank you for your assistance!
Tech Tidbit
During our conversations about digital responsibility, we remind our students to protect their personal information. You may have seen warnings about the first day of school pictures parents post on social media, which share children's personal information like their name, school name, grade level, likes/dislikes, teacher's names, and sometimes more.
But, personal information can be leaked in a non-digital way, too. Take a look at this graphic that explains how a wrongdoer might use your bumper stickers to learn your personal information and habits.
Late Activity Buses serving HMS and WJHS
We are excited to announce that Late Activity Buses will be serving students attending clubs and athletics at both WJHS and HMS. All buses will depart from the front of WJHS at 4:45. They will then proceed to the upper deck of HMS to pick up those students.
Bus #1 will then take the students to Central School (9th Ave entrance)

Bus #2 will then take the students to McKenzie School (15th St entrance) and then continue on to Harper School (front entrance)

Bus #3 will then take the students to Romona School, the Rec Center, Indian and New Glenview (serving the northside students), and then Indian and Glenview (serving the southside students).
You do not have to be a daily bus rider to use the Late Activity Buses.
Homework Club
Homework Club is a drop-in club that runs from 3:20-4:20 in the Learning Commons on Mondays, Tuesdays, Wednesdays unless there is a staff meeting, and Thursdays.. This is meant to be a place for students to get some work done before they head home. Homework Club is also supervised by teachers who are available to answer questions as best we can. If your child finds completing work at home a challenge, Homework Club may be a great resource. Students to not need to sign up ahead of time, but please make they have arrangements to get home safely.

New Trier Placement Test: 8th Grade
It feels much too early to be thinking about transitioning to high school, but we wanted to share the date of the New Trier Placement Test with our eighth grade families so that they can plan ahead. For WJHS, the placement test date is Saturday, November 12. New Trier shared with us that they will not accept any test date changes until early October when their testing letter goes out to families.
AFTER SCHOOL REGISTRATION OPENED WEDNESDAY!
Registration for fall clubs opened Wednesday, 9/7 at 9:30 a.m. Club details are now up on our site! Click here to view club listings. Email clubs@wjhspto.com with questions.
SEEKING PARENT VOLUNTEERS FOR THE COURTYARD AT RECESS
The outdoor courtyard is in need of parent volunteers this school year! The courtyard is used by kids who want a more quiet recess experience. They can find a place to read, play a board game, doodle/draw, and catch up with friends. Come at 11:50am to open up the courtyard. You will supervise the kids (maybe even catch a glimpse of your own!) and bring out/put away games and supplies. You will finish up by 1pm.
Click here to volunteer for a slot or two.
MEMBERSHIP DIRECTORY IS NOW OPEN!
Don't forget to register/log in to your Membership Toolkit so you can:
Renew your PTO Membership, which gives you access to the directory

Order a print directory

Contribute to iGNITE! Enrichment

Donate to the Teacher/Staff appreciation gift

Order Spiritwear

Order a Yearbook (coming soon)
If you did not receive the email, check that you opted into PTO/directory emails when you filled out your student registration form.
We encourage you to join or renew your PTO membership, so you can get directory access and email notifications about after school club registration, graduation, and/or other social events.
Please direct any questions to directory@wjhspto.com. For more information, visit our Membership page.
Thank you for your help in keeping this space open and available to the kids!
DONATE TO iGNITE! ENRICHMENT
The iGNITE! Program raises funds to pay for enrichment programs, such as field trips and school assemblies, along with contributing to enhancements to our schools, which are directly related to our students, such as outdoor learning environments and athletic equipment.

We are excited to offer iGNITE! again this year and are asking families to make a contribution to this wonderful cause. Contributions can be made via the school website and through Membership Toolkit. With these contributions, we are looking forward to providing enrichment to the students this year!
A complimentary WJHS Magnet will be distributed in the Fall to all who have contributed to iGNITE! These will come home with your student. Should you want to purchase them through the school's Spiritwear site, you are welcome to at: https://humankind.shop/collections/wilmette-junior-high
WJHS SPIRITWEAR IS NOW ON SALE!
It's never been easier or more fun to show your school spirit! Once again, we're partnering with humanKIND to provide you with new designs and old favorites, fully customizable with an option to ship OR pick up locally!
Order now with this link! Please direct Spiritwear questions to spiritwear@wjhspto.com.
D39 COMMUNITY REVIEW COMMITTEE (CRC) SEEKING A PARENT REP
The CRC is an advisory group that researches a topic of interest for D39. Our group then makes recommendations to the D39 Board of Education that will enhance learning for students in D39. We are looking for a parent to represent WJHS on the CRC.
Here is a link for more information. The CRC meets once a month for two hours from 7 p.m. to 9 p.m. (typically the first Tuesday of the month). Our first meeting will be in October so we are hoping to recruit a new WJHS member ASAP. Please reach out to Katie Magrino at kmagrino@gmail.com if interested.
District Update
Safety Starts with Me
The welfare of our students and staff is our learning community's top priority. These "Safety Starts with Me" signs are posted throughout our school buildings and we encourage students and families to know these ways to seek help or report a concern. Please encourage your children to ask for help if they or someone else needs it, and help them to know these ways to report a concern. Print this sign to add it to your home bulletin board or refrigerator.
Parent Education Event
Make plans to join us next Wednesday, Sept. 14 at 11 am for our next Parent Education Event titled "Setting Goals with Students." This D39 presentation will take place over Zoom with the recording shared via YouTube. Click here to reserve your spot now and click here for a full list of 2022-23 Parent Education events.
Device Care
All K-8 students use a District 39 issued iPad and the same iPad will follow your child in a four-year rotation; Grades 1-4 and then in grades 5-8. Kindergarten iPads are assigned to individual students but used for only one school year. Since these devices are taken home daily in the upper grades or occasionally in the lower grades, there are times where devices may see damage. As a result, please familiarize yourself with instructions on how to receive technical support and fees associated with damage on our Device Care webpage.

Community News
LINK: http://www.wilmette39.org/news/community_events
The Village of Wilmette's Sesquicentennial Celebration hosts the Wilmette Block Party Saturday, September 10th from 11:00 am - 11:00 pm in the Village Center.

New Trier Township offers a Food Pantry 10am - 4pm weekdays for families that live/work in the township. NT Township also offers Emergency Financial Assistance, Legal Aid Clinic, property tax assistance, social service referrals and other available resources. Go to www.newtriertownship.com for more information.
PICKLES - kids supporting kids is a local nonprofit that provides free peer-to-peer support and resources for kids ages 6-18 affected by a parent's cancer diagnosis. These fun, supportive youth groups meet monthly at Winnetka Community House. For more information: www.picklesgroup.org
Wilmette Food Pantry is open every Tuesday 10:00-11:00 am at Trinity United Methodist Church.
"Best Step Tutoring" offers free online tutoring for PreK-12 grades.
Wilmette Junior High School
Kate Dominique
Kate is using Smore to create beautiful newsletters
Principal at Wilmette Junior High School; love being an educator and working with young people; value spending time with friends and family