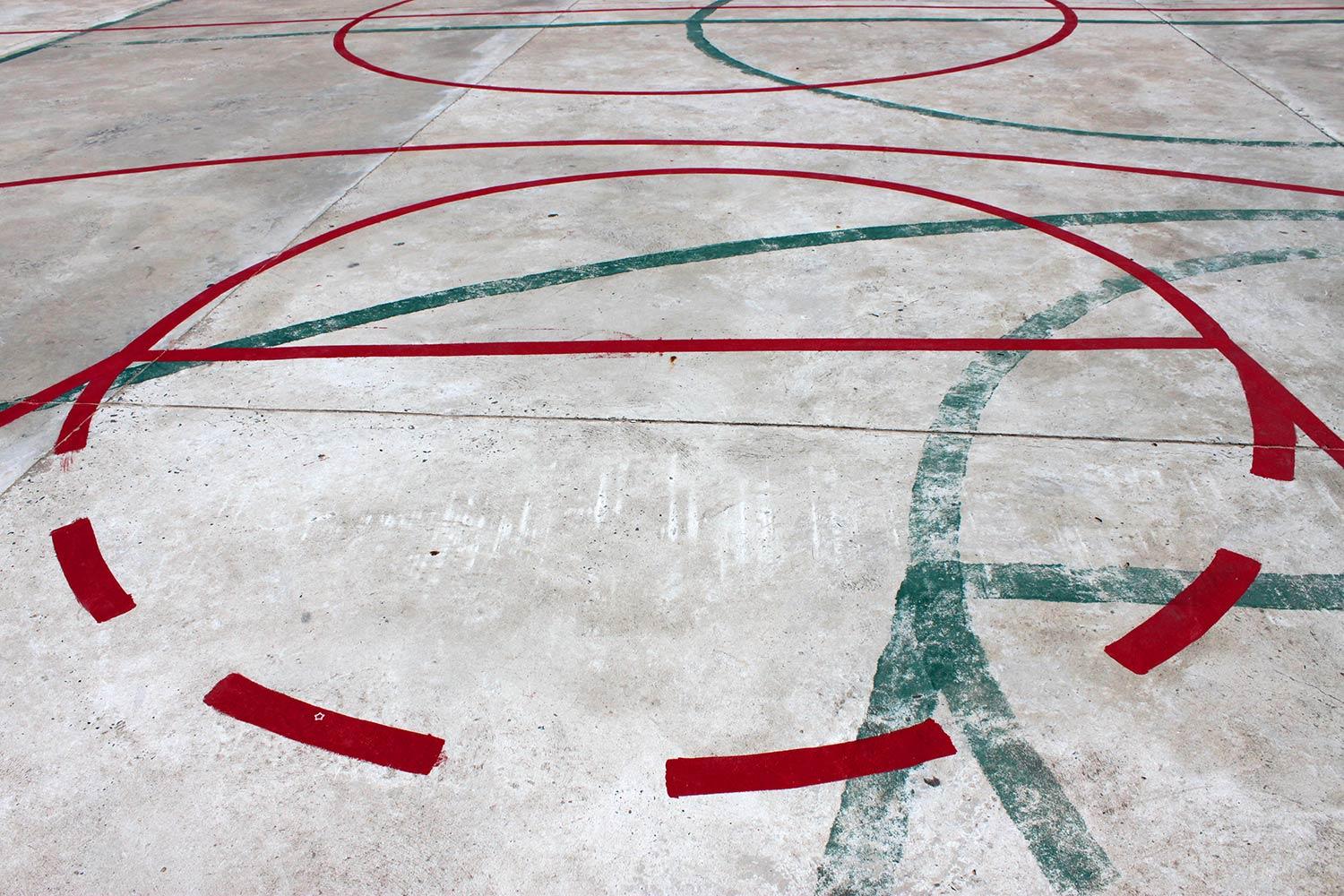 Principal's Weekly Newsletter
Benson Polytechnic High School February 27th 2023
A Message to our Parents/Guardians: Information Platforms for Benson Tech
Please be sure to follow me on Twitter @BensonTechPride. (Twitter)
Please be sure to go to our PPS/BHS Website at www.pps.net/benson for important school information, events and school activities that will be happening throughout the school year. (PPS/Benson Tech Website Calendar)
Parents/Guardians please be sure to download the Trivory App for up to date information regarding Benson Tech. This is a great communication tool for Benson Tech and we highly encourage all parents/guardians and students to stay connected with the school by downloading the app. https://trivory.com/
(Trivory App)
Principal Wilson
2022-23 PPS/Benson Tech Successful School Survey (Survey Expires Tuesday February 28th)
Dear Parents/Guardians,
Please take a moment and participate in our District wide Successful Schools Family Survey. Your responses will help PPS and the Benson Tech Administration team understand your experiences regarding the climate and culture of the school and we will use this information to set goals and plan for next year. The survey will cover topics on school safety, school climate, barriers to family engagement, and how well Benson Tech fits your student's needs. Please be honest and thoughtful, and take your time to read and respond to the questions.
This survey is critical to PPS and Benson Tech as we continue to grow, learn and adapt to make sure Benson Tech is supporting the needs of all students and staff within the building. Please visit the link below on a computer, tablet, or smartphone and select Benson Tech as the school utilized by the survey. Choose the language that you are most comfortable with in taking the survey from the drop down menu and proceed. This survey will be available beginning January 23rd and will close February 28th. If you do not have access to a computer or internet, please contact the school office so that we can provide a way for you to take the survey as well. Families will go to the link entitled All PPS Families
Families will see a drop down list of all PPS schools and will select Benson Tech and complete the survey. Families members will hit the blue "Submit" button to enter/submit their survey. Please note that if you do not hit the blue "Submit" button your responses will not be saved.
Thank you so much for your time, effort and feedback!
Principal Wilson
A Message from Benson's Digital Media Production Instructor Steve Curley
Media Design Art Show
Media Design 4 students have been invited to exhibit their design work at Extracto Coffee Roasters, located at 2921 NE Killingsworth St. in Portland.
The work will be on display beginning March 4th and will be up until the end of the month so you have plenty of time to stop by and support our students and show some gratitude to a great local company who also happens to be part of the Benson family.
Posters are for sale through the cafe but we are also planning a poster sale in house for anyone interested in owning some of our amazing student designs.
Stephen Curley, He/Him
Teacher at Benson Polytechnic High School
CTE-Digital Media Production
Testing Accommodations Coordinator
A Message from Jacob Patterson: BHS State Bowling Tournament Report
For the first time in Benson Polytechnic High School history, our girls bowling team made it to the state championship tournament! Benson placed 4th in the District tournament in January at Mt. Hood Lanes in Gresham, to qualify. Our team has been ecstatically excited about this amazing opportunity, and our girls have been working really hard. We've put in a bunch of extra practice thanks to Kingpins Bowling Alley, and some of our bowlers are peaking at their best as we head into the State Championship.

As a new teacher and only second year high school coach, organizing and planning the trip has been a big learning experience for me. We've had to navigate many obstacles to make it to the tournament. However, no obstacle was bigger than Mother Nature, as she dumped a record ten inches of snow on Portland the night before we hit the road to Medford for the tournament. Many thanks to our amazing bowlers, coaches, parents, and Benson bowling families for pulling together all of our resources, putting in endless hours of travel and weather information monitoring and research. Ultimately we all decided conditions were just safe enough for us to pursue our plan to bowl in this historic moment for Benson, and all of our parents and families gave us additional permission to move forward during the current conditions. We had to take it very easy while picking up students around Portland in our 4WD SUV rental, but once we were out of the Portland area it was clear skies, clear roads, and smooth sailing down to Medford.

When it came time to hit the lanes and knock out the pins our Benson girls did not disappoint! Despite being the "new" team on the block, at their first ever State Championship, Benson came out swinging and bowled a great first eight game set! Our best game of the entire tournament was the first game of the day. We were middle of the pack by the end of the first blocks and feeling good! The team was chanting, cheering, high-fiving and it was clear we came to have fun and kick some pins! But we sprinted out from the start in this long bowling marathon and lost some steam heading into the lunch break midway through. Our next eight game block was not the best, in fact our bowlers struggled through some of our worst games of the entire season. Sadly, this dropped us down significantly in the overall tournament, bringing us down to second to last place in the girls division.

We had a good break during lunch and were able to recharge and rediscover our Benson Tech spirit! We had a great next set, and jumped up a couple places in the standings. We ended the first day of competition feeling good, but lower in the rankings than we wanted to be. Overall, I could not be happier or prouder of our girls! Our girls overcame some significant nerves and anxiety to hang in there throughout the tournament. This is the biggest stage for high school bowling in the entire state of Oregon, and the pressure was on! Lava Lanes, their 40 lanes, full sized restaurant and arcade were all packed to the brim, standing room only! We also want to recognize our amazing assistant coach and bowling parent Tonia Pine and the family of our bowler Jasmine Batres for coming down here with us, cheering us on, providing amazing and essentially support for our girls. We would not have been as successful without them.

Now we get ready to head into Sunday, the final day of the Oregon State High School Championship tournament. We bowl six more games until finals qualifying. Fingers crossed. We need a lot to go our way in order to make it, but I've seen crazier things happen (like a record surprise snow storm hit just hours before our historic moment on the biggest stage for high school bowling in our state. We cannot thank our friends, family, and Benson Community enough for all their support and love! We would not be here if it wasn't for amazing people like Principal Curtis Wilson, Bookkeeper Hazel Knox, Mrs. RoiSan and team in the front office, all of our bowlers, parents, families, coaches, and community. Thank you!

Jacob Patterson
Benson Tech Bowling Coach
Benson Polytechnic High School Alumni Newsletter
Please take a moment to read the February Edition Newsletter from the Benson Polytechnic High School Alumni Association. The Alumni Newsletter has a lot of great information regarding Benson Tech and our Alumnus from around the country.
BPHSAA
Senior Graduation Requirements
Dear Parents/Guardians of Senior Students
All seniors in Oregon are required to complete 4 components of the Personal Learning Requirements (PLRs) in order to receive a diploma, in addition to earning the required credits towards graduation. The four components are a Resume, two Career Related Learning Experience Reflections AKA CRLEs, and a My Plan Project. Portland Public Schools is sending letters to students and families this month that share the progress your student has made towards completion of the PLRs. Students were assigned the My Plan Project in their English classes last semester and they turned them into their English teacher. The other three items, CRLEs and the resume, are completed in various classes through the high school experience and are submitted directly to our Career Coordinator, Miranda Ryan.
Students can submit completed work to Ms. Ryan via this link. You can also reach out to her with any questions regarding completion of this important graduation requirement (mryan1@pps.net)
Thank You

Sara Callies
Curriculum Vice Principal
A Message from Benson's Yearbook Advisor Ike Prahl
Hello Parents, Guardians, Friends, and Families!
Please Pre-Order your Yearbook before March 1st!
We ran out of copies last year, so to ensure you get one, bring cash, check, or credit card to the bookkeeper, Ms. Hazel Knox. You can also order/pay online with a credit card through Schoolpay.
You can do this through SchoolPay or by bringing cash, check, or card to Hazel Knox, our bookkeeper in room B-5. The yearbook is being sold at $45
Ike Prahl
BHS Yearbook Advisor
Benson Tech College Newsletter
For the latest information on college admissions, scholarships, financial aid, and related upcoming events, please check out Benson's COLLEGE NEWSLETTER. Always feel free to reach out to me (Kathleen Reid) or Katie Clark if you have any questions.

Kathleen Reid

College Counselor/AVID Coordinator
kreid@pps.net or 971-238-8322
Sign up for an appointment with Kathleen here
Katie Clark

College Coordinator
kclark@pps.net or 503-894-4660
Sign up for an appointment with Katie here
Benson Tech Weekly Athletic Newsletter
Please click on the attachment below to access the Weekly Athletic Newsletter.
Mat Clark
BHS Athletics
A Message from Benson's Career Coordinator Miranda Ryan
Career Opportunities:
Please see the Career Newsletter link for information on jobs, internships, and career opportunity events:
https://docs.google.com/document/d/1nadDd7P7ri7um3mwRaGFoll2pNf6I6JoFtO6u9TTSwI/edit?usp=sharing
Graduation Requirements

Attention!- All students need these four requirements to graduate:
Career-Related Learning Experiences 1

Career-Related Learning Experience 2

Resume

My Plan Project (Complete in 12th-grade English)
Please see the link for more information: https://bit.ly/3D9V6r8.
March 2, 2023, Architecture Career Focus Event
During this event, you will meet several architects and learn about their individual career pathways. You will also participate in: Virtual Reality Building Tours - Spacial Awareness Exercise - Project Visioning Boards. There will be an opportunity to learn about a summer paid internship. See the link for more information: https://docs.google.com/document/d/1aGyKVzj-a00276rqChHP5m36xO3q2luiRC5x6wn8Uw8/edit?usp=sharing
March 10, 2023, Veterinary Medicine Career Event
During this event, you will learn about the Oregon Humane Society and meet a veterinarian, a vet tech, and a veterinary social worker. You'll receive information about volunteering and veterinary career pathways. There will be a tour and hands-on activities. See the link for more information: https://docs.google.com/document/d/10yOGvrytFxdssfZ8CdQWDzAXQj-YLgpcRJLJ5ZeSH3g/edit?usp=sharing.
For more Career Opportunities, see the Career Newsletter: https://docs.google.com/document/d/1nadDd7P7ri7um3mwRaGFoll2pNf6I6JoFtO6u9TTSwI/edit?usp=sharing
The 28th Amendment to the United States Constitution
What Should Our Next Amendment Be? Contest rules and resources are available on the Ninth Circuit's website (link above and below). Essay and video entries can be submitted online on the civics contest website starting Jan. 4, 2023. The deadline for entries is 11:59 p.m. Pacific Time, Monday, March 13, 2023. The District of Oregon's civics contest flyer includes more information about its local contest. 2023 Ninth Circuit Civics Contest Link: https://lnks.gd/l/eyJhbGciOiJIUzI1NiJ9.eyJidWxsZXRpbl9saW5rX2lkIjoxMDAsInVyaSI6ImJwMjpjbGljayIsImJ1bGxldGluX2lkIjoiMjAyMjEyMTYuNjgzODg0MzEiLCJ1cmwiOiJodHRwczovL3d3dy5jYTkudXNjb3VydHMuZ292L2Npdmljc2NvbnRlc3QvIn0.yvylTiyYv1ut7tPpjaKGtCazE3Dvc4h8Oe0JyXfTu-E/s/2161063364/br/150726526908-l
ASE Internships for grades 9-12
Application due date-March 3rd, 2023. See the link for more information: https://www.saturdayacademy.org/ase-application-guide
Career News: Please see the Career Newsletter link for more events and opportunities:
https://docs.google.com/document/d/1nadDd7P7ri7um3mwRaGFoll2pNf6I6JoFtO6u9TTSwI/edit?usp=sharing
--

Miranda Ryan

Career Coordinator
Benson Polytechnic High School
Cell: 503-312-2774
Office: 503-916-5100 X:77201
Schedule a Meeting: http://bit.ly/BHS_careercalendar
Personal Learning Instructions: https://bit.ly/3D9V6r8
Career Website: http://bit.ly/bensoncareers
Curtis Wilson Jr.
Curtis is using Smore to create beautiful newsletters