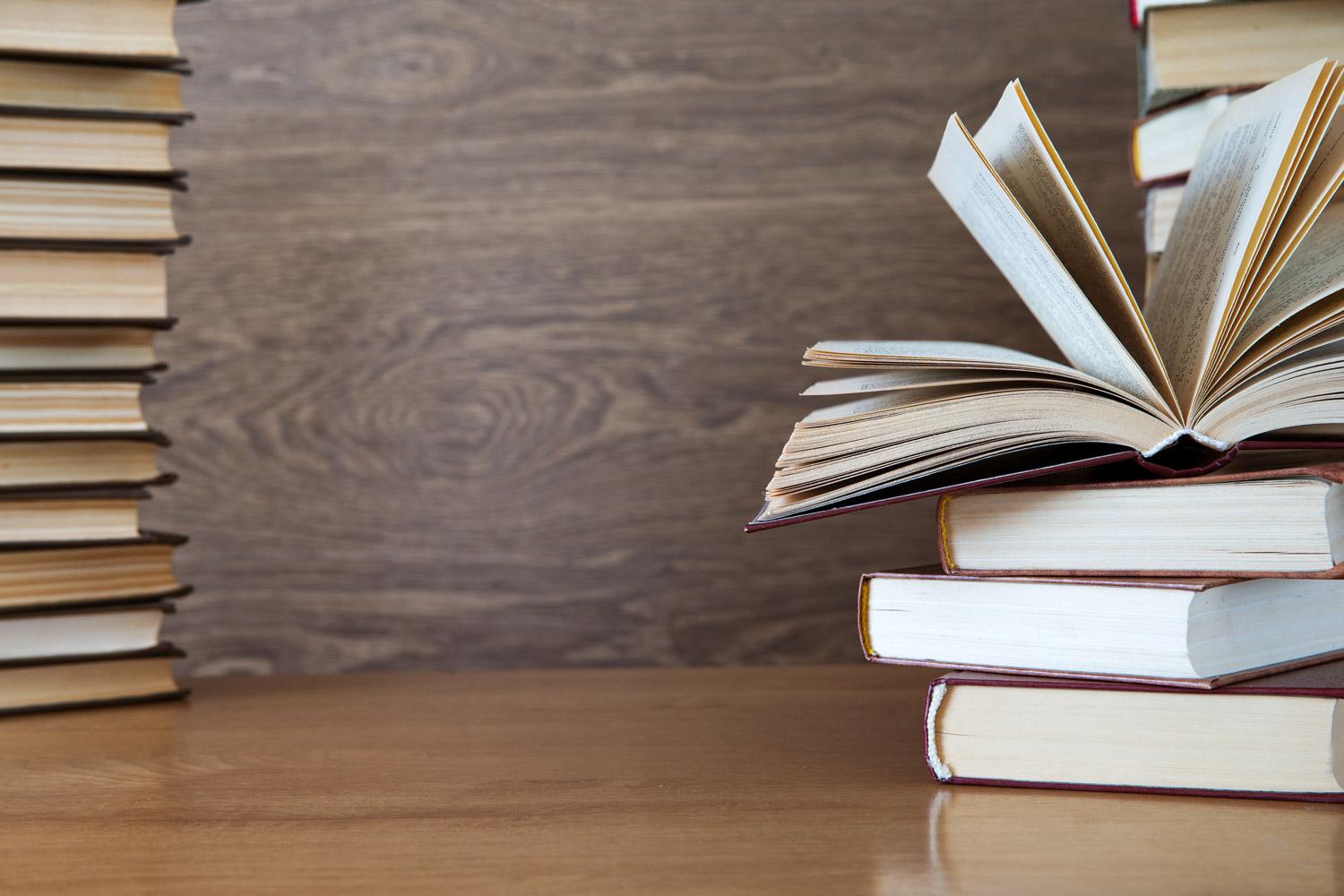 A Look Into Literacy
Una mirada a la alfabetización
A Look Into Literacy
Hello, families! Julie Januszyk here, your friendly Literacy Coach at Pershing! Each month I will highlight something that each grade is working on and will offer some ways you can extend their learning at home. If you have any questions, please feel free to contact me at jjanuszyk@bsd100.org and I'd be happy to chat with you!
If anyone would like to look back at the tips I provided last year, please take a look at the Pershing Literacy website! Here you will also find other resources, such as read-alouds by our very own staff members! Keep checking back, as we plan to add even more videos and resources throughout the year.
K: Kindergartners are retelling stories that they've read many times. Ask them about some of the books they've been reading at school and encourage them to tell you about it. They can even draw out the characters and parts of the story, such as what happens in the beginning, middle, and end. Remember that it is okay to reread a favorite book over and over with your children because they can then practice their retelling skills!
1: First graders have been working on different parts of a story, such as character, setting, problem, and solution. When you read a book together, ask them who the characters are and where the story takes place. You can even have them "quiz" you by asking you what the problem is and then you can ask them how it was solved or how the story ended. Invite them to chat with you about these details and model a love of reading by showing them your genuine curiosity about the story.
2: Second graders are fine-tuning their writing skills by revising small moment stories. Invite them to use a variety of temporal words to signal transitions in their stories, such as "first, next, then, meanwhile, finally…" This practice can be done simply through casual conversation with them. When talking about your days with one another, use as many kinds of transition words as you can to glue these words into their memories so they can use them more naturally in their writing.
3: Third graders have been practicing making predictions in stories. When you read a story, pause periodically to make a prediction with your child. Each of you can explain what clues gave you that idea. Another thing you can do as you read with your child is to pull out new vocabulary words. Look at the context clues around the word and talk about how you can figure out the meaning of unknown words by reading the words and sentences around that word. This can be done casually and in a comfortable setting while you're reading together. You can simply model it for them by sharing your thoughts and ideas, or you can ask them to talk through it with you.
4: Fourth graders are doing a great job organizing their writing into paragraphs and elaborating on their ideas. Help your child fine-tune their writing skills even more by encouraging them to use sensory details. When talking to them about anything, invite them to explore different word choices using as many vivid descriptions as possible. The more we surround our children with strong, descriptive vocabulary, the more we will see an enhancement in their written expression.
5: Fifth graders have been working hard on finding creative ways to tell their stories. They participated in a technology-driven lesson where they were able to tell their narrative stories in a program called Keynote. Through this activity, students were able to express themselves with their voices, images, and creative visual representations of the hearts of their stories. Encourage them to keep finding creative ways to tell their stories. Their voice matters, and they have a lot of creative outlets on their iPad and beyond. Ask them to show you their plot mountain or any of their brainstorming for their stories, as well as their finished written products, and share your delight in how hard they've been working to become vivid, inspirational story tellers!
Una mirada a la alfabetización
¡Hola, familias! ¡Julie Januszyk aquí, su amigable entrenadora de alfabetización en Pershing! Cada mes destacaré algo en lo que esté trabajando cada grado y ofreceré algunas formas en que puede ampliar su aprendizaje en casa. Si tiene alguna pregunta, no dude en ponerse en contacto conmigo en jjanuszyk@bsd100.org y estaré encantado de hablar con usted.
Si alguien desea revisar los consejos que brindé el año pasado, ¡eche un vistazo al sitio web de Pershing Literacy! ¡Aquí también encontrará otros recursos, como lecturas en voz alta por parte de nuestro propio personal! Siga revisando, ya que planeamos agregar aún más videos y recursos a lo largo del año.
K: Los niños de kindergarten están volviendo a contar historias que han leído muchas veces. Pregúnteles acerca de algunos de los libros que han estado leyendo en la escuela y anímelos a que se los cuenten. Incluso pueden dibujar los personajes y partes de la historia, como lo que sucede al principio, en el medio y al final. ¡Recuerde que está bien volver a leer un libro favorito una y otra vez con sus hijos porque luego pueden practicar sus habilidades para volver a contar!
1: Los alumnos de primer grado han estado trabajando en diferentes partes de una historia, como el personaje, el escenario, el problema y la solución. Cuando lean un libro juntos, pregúnteles quiénes son los personajes y dónde se desarrolla la historia. Incluso puedes pedirles que te "cuestionen" preguntándote cuál es el problema y luego puedes preguntarles cómo se resolvió o cómo terminó la historia. Invítelos a conversar con usted sobre estos detalles y modele el amor por la lectura mostrándoles su curiosidad genuina sobre la historia.
2: Los estudiantes de segundo grado están perfeccionando sus habilidades de escritura revisando historias de momentos breves. Invítelos a usar una variedad de palabras temporales para señalar las transiciones en sus historias, como "primero, luego, luego, mientras tanto, finalmente…". Esta práctica se puede realizar simplemente a través de una conversación informal con ellos. Cuando hablen sobre sus días entre ustedes, use tantos tipos de palabras de transición como pueda para pegar estas palabras en sus recuerdos para que puedan usarlas de manera más natural en su escritura.
3: Los alumnos de tercer grado han estado practicando hacer predicciones en historias. Cuando lea una historia, haga pausas periódicas para hacer una predicción con su hijo. Cada uno de ustedes puede explicar qué pistas les dieron esa idea. Otra cosa que puede hacer mientras lee con su hijo es sacar nuevas palabras de vocabulario. Mire las claves de contexto alrededor de la palabra y hable sobre cómo puede averiguar el significado de palabras desconocidas al leer las palabras y oraciones alrededor de esa palabra. Esto se puede hacer de manera informal y en un ambiente cómodo mientras leen juntos. Simplemente puede modelarlo para ellos compartiendo sus pensamientos e ideas, o puede pedirles que lo hablen con usted.
4: Los estudiantes de cuarto grado están haciendo un gran trabajo organizando su escritura en párrafos y elaborando sus ideas. Ayude a su hijo a afinar aún más sus habilidades de escritura alentándolo a usar detalles sensoriales. Cuando hable con ellos sobre cualquier cosa, invítelos a explorar diferentes opciones de palabras utilizando tantas descripciones vívidas como sea posible. Cuanto más rodeemos a nuestros hijos con un vocabulario fuerte y descriptivo, más veremos una mejora en su expresión escrita.

5: Los alumnos de quinto grado han estado trabajando arduamente para encontrar formas creativas de contar sus historias. Participaron en una lección impulsada por la tecnología en la que pudieron contar sus historias narrativas en un programa llamado Keynote. A través de esta actividad, los estudiantes pudieron expresarse con sus voces, imágenes y representaciones visuales creativas del corazón de sus historias. Anímelos a seguir encontrando formas creativas de contar sus historias. Su voz es importante y tienen muchas salidas creativas en su iPad y más allá. Pídales que le muestren su montaña de tramas o cualquiera de sus ideas para sus historias, así como sus productos escritos terminados, y comparta su alegría por lo mucho que han estado trabajando para convertirse en narradores de historias vívidos e inspiradores.

Diona Iacobazzi
Diona is using Smore to create beautiful newsletters