Spring Hill ISD
District Newsletter
Santa and His Special Helpers Spread Christmas Joy to Faculty and Staff
Thank You to the High School Jazz Band for Performing at the High School Faculty Christmas Party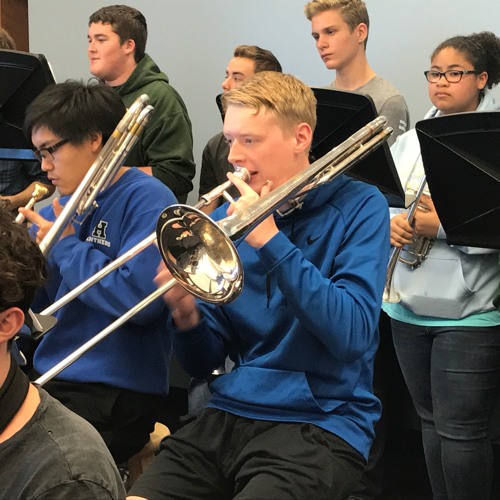 User 43314219
Spring Hill High School Jazz Band by User 43314219
Christmas Parties ... Catch that Holiday Spirit!
https://youtu.be/VWyOvItbhgw
Winner of the Junior High Gift Card Drawing...Congratulations Connie Johnson!
High School Student Council Members Help Sort Christmas Toys at Highway 80 Rescue Mission
This is Why We're #BetterInBlue
Happy Holidays Panther Nation!!
PantherVision and the A/V Productions class would like to announce that with your help, we collected over 750 items to donate to the House of Hope Women's Shelter!!!

This morning, I loaded 12 boxes and 24 pillows into my Silverado and dropped them off at the House of Hope Women's Shelter. We had some late donations which brought our total to OVER 750 ITEMS!!! So THANK YOU for encouraging the kids to donate as well as donating to the drive through your own personal contributions.
I spoke with the director to see if there was anything that they needed that we didn't donate and she said some women are there with babies and tiny humans (ranging from 6 months to 2 yrs. old) who don't have blankets. If you're able, you can drop off receiving blankets and blankets at:
3011 W. Marshall Ave.
Longview, TX 75604
Again, THANK YOU for all of your help with our service project!!
Happy Holidays and have very Merry Christmas ~ Teila Washington
SHJH Leadership Class Shares Christmas Cheer by Delivering Sweet Treats to Admin
The Grinch's Small Heart Grew Three Sizes Today as He Greeted Intermediate Students
"I Just Like to Smile; Smiling's My Favorite" ~ Elf Day
Beautiful Sweaters on "Ugly Christmas Sweater Day"
Spring Hill ISD Partnerships
Spring Hill ISD would like to thank the following sponsors for their continued support through the marquee partnership program. Proceeds help support:
Classroom technology
Fine arts exposure and experience
Support athletic programs
Innovative classes for sports marketing and game day production
Scholarships
For advertising information, please contact the superintendent's office at 903-323-7740.