PRENDIVILLE CATHOLIC COLLEGE
6 June 2018
A MESSAGE FROM THE PRINCIPAL
COMPASSION AND EMPATHY
Over the next six weeks the weekly motivational cartoon will bring our House Values to life.
This week the focus is Brigid House and the value of compassion. Compassion can be expressed through the word empathy which at its simplest is awareness of the feelings and emotions of other people. It is how we as individuals understand what others are experiencing as if we were feeling it ourselves. In action empathy looks like:
Putting aside your viewpoint, and try to see things from the other person's point of view.
Validating the other person's perspective.
Examining your attitude.
Listening.
Asking what the other person would do.
National Reconciliation Week (NRW) certainly is a time for everyone to put empathy into action. It is a time for all Australians to learn about our shared histories, cultures, and achievements, and to explore how each of us can contribute to achieving reconciliation in Australia.
Prendiville Catholic College is part of a CEWA group of schools who offer Aboriginal Bursaries. In this special week of Reconciliation I am pleased to announce that I have made the decision to name the bursary after Cheryl Lennox - Bradley - The Lennox - Bradley Bursary.
The Lennox-Bradley Bursary honours the richness of our Aboriginal heritage and has been named after Cheryl Lennox Bradley, the College's first Aboriginal Community Liaison Consultant.
The Bursary recognises the significant contribution of Cheryl to Catholic Education Western Australia and also to Prendiville Catholic College. Cheryl is a Yamitji Nanda woman who serves with pride, leads with confidence and inspires others in a positive way. In accepting the naming of the Bursary, Cheryl replied:
"I want to say that I am extremely proud to be a community member of Prendiville College. And humbly honoured that the College have decided to name the Aboriginal Bursary - the Lennox-Bradley Bursary. What's in a name?
I have often thought about other people who have Awards, Buildings, Bursary's etc. named after them and what they have done to be remembered (honoured) for their commitment in authentically serving others or a cause.
I never thought that I would be honoured to have anything bear my family name. When I reflect on Prendiville College naming the Aboriginal Bursary the Lennox-Bradley Bursary.......I think of all the times over decades of service in Catholic Aboriginal Education, that I have put my family on hold while I work towards better outcomes for Aboriginal People through education. They are the unsung heroes! Patiently supporting me and enthusiastically, in everything I do re: Aboriginal Education.
My beautiful husband has been my rock and it is for him and my family that I am most pleased to have, the Prendiville Catholic College Aboriginal Bursary named the Lennox-Bradley Bursary.
I am humbled for the affirmation. And am extremely honoured/proud to be of service and a team member of Prendiville Catholic College Community."
I can't think of a person more worthy to have their name attached to the Prendiville Aboriginal Bursary.
STAFF UPDATES
College Receptionist
I am pleased to announce that Mrs Kylee Hernon (current Finance Officer) has been appointed to the position of College Receptionist. Kylie will succeed the wonderful Marie Graystone who we know will retire at the end of term. Kylee's commitment, energy, enthusiasm and love of the College makes her the ideal person to take over from Marie Graystone.
PAIDEIA PROJECT - celebrate
The evolution of the Paideia Project is exciting to see. This week we had the opening night where students displayed their projects and received their certificates.

CAR PARKING AND TRAFFIC FLOW - UPDATE

Stage One of our car parking and traffic flow strategy is now complete. The decision has been made to maintain the initiatives with the bus bay. Permanent bollards will be installed and a swinging gate to the area installed.

Stage Two of the project focuses on senior student parking. The College wants to support student parking and is putting a strategy into place for our Year 12 students. The Year 12 students will be issued with permits and will be provided with a designated space to park on the tennis courts once they return from exams. We will monitor this over three weeks and make a decision on where we can provide student parking.
With the Year 12 students in one designated area, we are hoping that bays are then freed up to accommodate staff and visitors easily. We will continue our drone monitoring of car parks over the next three weeks and use this footage to help make our decisions.
Once we have finalised student parking we will enter into a communication plan with all our community to educate on process, etiquette and car park courtesy.
Thank you to all parents who have cooperated so well as we have experimented with the bus bay area. The area is definitely safer for our students.
PASTORAL CONSULT - focus groups
We have now completed the rounds of parent, staff and student focus groups. The sessions have been wonderful, and the conversations have been rich. The feedback received will be taken back to the Pastoral Consult Group who will present recommendations to the College Leadership Team for decision making. The process has highlighted the wisdom of our staff, students and parents. The feedback provides valuable information to help develop the prototype to reflect a uniquely Prendiville Pastoral framework to work within.
For your children
Mark Antulov
Principal
STUDENT ABSENCES FOR ASSESSMENTS
Credited Absences
In instances where a student's absence is deemed to be a Credited Absence, then it is likely that the student will be required to complete any missed assessments when they return to school. Where possible, the same or similar assessment will be administered as soon as is practical upon return.
In situations where it is not possible for the student to sit the assessment upon their return to school, eg. due to injury or prolonged absence, then a standardised score will be entered in the Seqta Marksbook at the end of the reporting period.
It is the responsibility of the student to contact the Heads of Learning Area prior to a planned absence in order to determine exactly what will be required in regard to the missed assessments.
No Credit Absences
Students missing an assessment for non-acceptable reasons such as family holidays, driving lessons, truancy, sleeping in, hair appointments, etc., will receive a zero result.
Teachers will not set work or provide alternative assessments/examinations for students proceeding on holidays during school time, and a result of zero will be given for any missed assessments.
Where it is practical to do so, students may submit take-home assignments prior to their absence, or they may submit them electronically by the due date. They will receive credit for these assessments. All in-class assessments, however, will receive a zero result.
Fiona Leck
Deputy Principal
PAIDEIA OPEN NIGHT
The 2018 Prendiville Paideia Parent Evening was held on Wednesday 30th May in the Gateway Centre. It was a very successful and enjoyable event which served to welcome the new Year 7 students and their parents. It was also a wonderful opportunity for our Year 8 and year 9 students to showcase their Individual Learning Projects.

The evening started with Andreia da Cunha's beautiful voice singing, 'Alleluia'. Beverley Reed then welcomed the guests and shared briefly on the various research tasks that the students had worked on throughout the term as part of their Individual Project based learning tasks. These topics ranged from The evolution of social media the impact on adolescence, Aerodynamics, the exciting world of paper planes; Chemistry, Photography and movies and a range of others through to the study of Nuclear fusion, Philosophy, and even the evolution of the Rubik's cube.
We were lucky to have Lynn Gray, founding staff member of 'The Prendiville Paideia Project' present on the night. Lynn had the pleasure of introducing all the new Year 7's into the programme as well as handing out the certificates to all of the Year 8 & 9 students who participated in the Western Australian da Vinci Decathlon earlier in Term 1.
Our guest speaker, Ms Natalie Tinecheff, founder and managing director of 'Q Mortgage,' shared with students on the importance of determination and hard work. Natalie also emphasised that giving back to the community was even more important and that success is ultimately measured by the way that you treat people as well as valuing everyone that has helped you along the way.

Jeremy Leung and Andreia Da Cunha spoke briefly about the value of the course as well as giving a brief description of their projects. At the end of the night, many of the Year 8 and 9 projects were on display, all of which were presented at a very high standard. Students were on hand after the event to discuss their project and the research that they had conducted.
A most sincere thank you to all the staff for their support in making this a warm and successful evening. A very special thank you to Sue Turner-Morris and the Year 11 Hospitality students for serving up a delightful menu which was certainly enjoyed by all.
Scott Kinner
Director of Diversity and Excellence
JAPANESE HOSTING – SAGAMI STUDENTS
Over the past twenty years, Prendiville Catholic College has hosted visits from a groups of Japanese students from Sagami Girls Junior High School. The visiting girls are billeted with Prendiville students' families. Those families that have participated in the past have found the experience very enjoyable. Many friendships have been developed and it is an excellent opportunity for our students to gain an appreciation and understanding of Japanese culture.
With the success of previous tours, the College will host a visit of students from Sagami from Thursday 26 July to Tuesday 7 August 2018. The students will undertake tuition at the College to improve their English skills with organised activities and sightseeing being arranged at the College. The visiting girls are aged between 14 and 16 years. Families that can help by accepting students into their home will be compensated $350.00 per student.
If you have any queries regarding the arrangement, please contact Mrs Leishele Pearce lpearce@prendiville.wa.edu.au or 9301 6221.
SPORT NOTICES
ACC Cross Country
On Thursday 31 May, the Prendiville ACC Cross Country team set out once again for Perry Lakes Reserve for the annual ACC Cross Country Carnival. After ten weeks of hard training that began back in Term 1 throughout many cold mornings the team was ready to compete. The conditions on the day were very challenging. The rain set in, the course was muddy, but all of our athletes stayed very positive. This was the highlight of the day, the attitude of the team, in these trying conditions were optimistic and extremely supportive of one another.
There were many great individual performances from all Prendiville Catholic College students on the day and it is important to understand that each race has over 300 competitors running. Some outstanding Top 30 finishes from Prendiville students were:
Benjamin Hillen (Open Boys) - 14th

Sinead Finnegan (U15 Girls) - 14th

Ashton Stackpole (U14 Girls) - 19th

Chloe Finnegan (U13 Girls) - 20th

Taylor McEvoy (U16 Girls) - 23rd

Taj Hazell (U16 Boys) - 32nd

Our overall position was a terrific achievement, finishing in 18th position. This was out of 70 schools which is a fantastic effort. Congratulations should go to all team members who trained really hard and for their determination on the day. If you would like to check your child's official placing, it can be found at:
http://www.accsport.asn.au/carnivals/cross-country/results/2018
Interhouse Surfing Carnival
The annual Prendiville Catholic College Surfing Carnival will be held on Saturday 16th June at Trigg Beach. All students are able to nominate in their age category through their resultsHQ account. Students can nominate for both bodyboarding and surfing events and do not have to be a part the Surf Science program to compete. This is always a fantastic morning shared with students, teachers and families. All members of the Prendiville Catholic College community are invited to attend the event. More information will be sent home in the next few weeks in regards to the event. Students should also check forums and direct messages for more details.
Renea Mayer
Acting Sports Coordinator
YEAR 10 COMPUTER SCIENCE EXCURSION
On Tues 15th May, the Yr 10 Computer Science students were fortunate enough to have an excursion to Edith Cowan Universities Computer Science Department. They spend the morning with ECU Cyber Security students looking into digital forensics and also cryptography. They had to examine data and to identify the student that had illegally downloaded the exam, check to see how good they were at identifying phishing websites and tested how long it would take a hacker to crack their password. They were fortunate enough to conclude their excursion with a tour through the computer science development labs and also a visit to the robotics lab in the School of Engineering where they got to see the robot that could dance to Gangnam Style.
SCHOOL OF THOUGHT (TAKE TWO)
Community radio station 89.7FM is creating a buzz among our students over recent months. Their popular segment, School of Thought (Wednesday 2.00 – 2.45pm) saw our second voice performers, Year 10 students Mathew Morritt, Caleb Mills, Jacob Vanderwiel and James Rampant present their take on modern music and its influences on culture last Wednesday (listen via link below). The chance to take risks both from a performance and script point of view has tested our performers and they have reveled in the challenge. The link we have made with 89.7FM has been a valuable one and thanks to the input of Kerrie Beech, Chris Greenwood and Ben Collins this fantastic learning extension has been created at Prendiville for all students. Stay tuned for a new idea to be developed between the College and 89.7FM.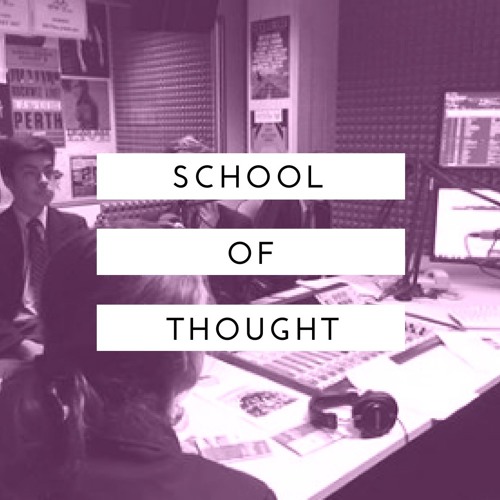 Prendiville College
School of Thought 02 by Prendiville College
CAREERS
As part of the Year 10 senior school General academic program you are able apply for Onsite programs for Year 11 in 2019. These programs are essentially pre-apprentice programs that allow you to study at TAFE one day per week (Fridays) as well as complete a work experience within your chosen industry. These courses are not available to students studying the ATAR pathway.
The Onsite programs on offer in 2019 include Electrical, Plumbing,Building and Construction Trades, Hairdressing, Child Care, Automotive, Auto Electrics, Furniture, Metal Engineering and Electronics. If you are interested in any of these courses you will need to attend the 2019 Onsite Information Night. Applications for these courses will occur on the night.
The information night will be held on Tuesday June 19 at Chisholm College.
If you want more information in regards to Onsite opportunities next year and to register your interest in the Information Night please see Mr Todd.
APPRENTICESHIP NEWS

WA Apprenticeships Available from Apprenticeship Central
Receptionist - Certificate 3 in Business
Mechanical Fitter Apprenticeship
Window Installation Traineeship
School Based Traineeships - Northbridge
Hospitality All Rounder - School Based
1st Year Electronics and Communications Tradesperson
Find out more - https://apprenticeshipcentral.com.au/vacancies/wa/
TAFE NEWS
TAFE – North Metropolitan Open Day
July 27-28 | Clarkson, WA
Did you know that if you have completed Year 10, you can start your exciting career in trades in 2019?
Come to our OPEN DAY — you can talk to lecturers, see our Clarkson campus, and sign up for a pre-apprenticeship.
Find out more - http://northmetrotafe.wa.edu.au/
UNIVERSITY NEWS
CURTIN
Curtin Uni Parent Info Session
Wednesday 6 June | 5.30pm | Bentley Campus
Are you a parent of a year 10, 11 or 12 student? Come along to our Parent Information Evening to find out everything you need to know about university. Learn about our wide range of innovative courses, scholarships, fees and support services available. Our friendly staff and students will be available throughout the night to answer your questions.
Find out more - http://news.curtin.edu.au/events/parent-info-evening/
Curtin Open Day
Sunday 29 July |10am to 4pm
Find out more - http://openday.curtin.edu.au/
ECU
Edith Cowan University Campus Tours
Wednesday, 4 July | South West (Bunbury) Campus
Tuesday, 10 July | Mount Lawley Campus
Wednesday, 11 July | Joondalup Campus
Wednesday, 26 September | Joondalup Campus
Tuesday, 2 October | South West (Bunbury) Campus
Wednesday, 3 October | Mount Lawley Campus
Find out more - https://www.ecu.edrfu.au/future-students/events/campus-tours
ECU International Night
Thursday 12 July | 6pm | Mt Lawley Campus
This is for International students:
who aren't Australian citizens or permanent residents, New Zealand citizens, or Humanitarian Visa holders
thinking about studying their first degree or undertaking postgraduate study
wanting to better understand what ECU offers students
Our International Nights introduce you to our wide range of courses and the excellent support services you can expect as an international student. We'll cover topics such as course entry requirements, how to apply, fees and scholarships, student accommodation and more. And we'll show you the impressive facilities you can expect at our eight teaching schools.
Register here - https://www.ecu.edu.au/future-students/events/international-night
ECU School of Medical and Health Sciences Info Session
Wednesday 22 August | 6pm | Joondalup Campus
If you have a passion for enhancing the quality of people's lives, this is a study area that offers you a variety of employment opportunities.
Find out more - https://www.ecu.edu.au/future-students/events/medical-and-health-sciences
ECU School of Science Info Sessions
Science Showcase Evening
Thursday, 23 August, 6.00pm, Joondalup Campus
Security and Computing Information Evening
Wednesday, 19 September, 6.00pm, Joondalup Campus
Our Science graduates keep their career options open by studying emerging disciplines like Counter Terrorism, Sustainability, Cyber Security, or Environmental Management.
Find out more - https://www.ecu.edu.au/future-students/events/science
ECU School of Nursing and Midwifery Info Session
Friday 24 August | 6pm
ECU has the largest Nursing program and the only dual Nursing/Midwifery degree in Western Australia – and our facilities are hard to beat too!
Find out more - https://www.ecu.edu.au/future-students/events/nursing-and-midwifery
ECU Open Day
Joondalup - Sun 22 Jul 10am - 3pm
Mount Lawley & Waapa - Sun 12 Aug 10am - 3pm
South West - Sun 26 Aug 12pm - 3pm
Find out more and register - https://www.ecu.edu.au/future-students/open-day-registration
MURDOCH
Murdoch Uni Open Day
Saturday 28 July | 10am to 4pm
Join us at Open Day 2018 to explore your Think. Discover our wide range of courses and find the one that's right for you. Academics, students and staff are available all day to answer your questions, show you around and help you uncover where your Think could take you. More detailed information, including the full program, will be available closer to Open Day 2018. Find out more - http://www.murdoch.edu.au/study/open-day
UNIVERSITY OF NOTRE DAME
University of Notre Dame Perth – A Day in the Life of a Uni Student
July 6 | Fremantle
Experience A Day in the Life of a Uni Student at our beachside campus in Freo and discover why students say their Notre Dame education experience is #1 in WA.
Find out more - https://www.notredame.edu.au/events-items/A-day-in-the-life-of-a-uni-student
University of Notre Dame Perth – Open Day
August 19 | Fremantle
Discover the Notre Dame difference while exploring our Campus in Freo's West End on Open Day. There will be delicious eats, live music, course advice and more!
Find out more - https://www.notredame.edu.au/events-items/open-day-freo
University of Notre Dame Perth - Admissions Info & Expo Evening
September 6 | University of Notre Dame Fremantle
A Notre Dame student panel which will provide first hand insight into what it is like to study and be part of the Notre Dame community.
Find out more - http://www.applecross.wa.edu.au/news/notre-dame-admissions-information-expo-evening
UNIVERSITY OF WA
UWA Campus Tours
Join us for an informal morning tea after the tour. Our Future Students team will also be available to answer questions on courses, entry requirements and the UWA student experience.
Can't make it to one of our campus tours? You can still view the UWA Perth campus via our virtual tours.
UWA Year 12 Individual Advisory Sessions
10 July | 10am – 7.30pm (make an individual appointment)
These school holiday sessions are designed to help answer your questions about future study.
Parents/guardians are welcome to attend.
Bookings are essential due to a limited number of sessions.
Find out more - https://study.uwa.edu.au/Events/year-12-individual-advisory-sessions-2018
UWA Open Day
Sunday 12 August | 10am to 4pm
Whether you're a future student, parent, teacher or member of the community, there will be so much for you to discover, experience and enjoy on the day.
Explore our amazing campus while you chat to current students, meet our world-class teaching and research staff, and take part in a huge variety of entertainment, activities, tours, displays and information sessions on offer during the day.
Find out more - https://study.uwa.edu.au/openday/
CQU – Open Day
Perth – 23 August
Find out more - https://www.cqu.edu.au/campaigns/open-days
Endeavour College of Natural Health – Open Day
June 16
Perth
Natural Health Open Day is an opportunity to be immersed in the Endeavour College experience. Speak with lecturers and students, find out all about our Bachelor degree courses, explore our campuses, learn about educational pathways and study options, and find out if a career in natural health is for you.
Find out more - https://www.endeavour.edu.au/open-day
COMMUNITY NEWS
ACADEMIC TASKFORCE PROGRAMS
AVAILABLE IN THE JULY SCHOOL HOLIDAYS
Year 11 & 12 ATAR Revision Program with Academic Task Force – 10 hr subject revision and exam preparation courses to guide your study and help you maximise your marks. Available in week 1 and 2 of the July School Holidays at Rossmoyne SHS, Perth College, Churchlands SHS and Perth Modern School. Enrol online today at www.academicgroup.com.au or call 9314 9500 or email learn@academicgroup.com.au
Year 12 ATAR Academic Enrichment Program with Academic Associates – Premium 10 hr revision courses available at the University of Western Australia in week 1 of the July school holidays for students wanting top ATAR marks and advanced insight into their ATAR courses. Enrol online at www.academicgroup.com.au or call 9314 9500 or email info@academicassociates.com.au
Skills Development Program for students in Years 7 – 10 with Academic Task Force – Programs available in English, Maths, Learning Skills and Essay Writing. Available in week 1 and 2 of the July School Holidays at Rossmoyne SHS and Churchlands SHS. Enrol now online at www.academicgroup.com.au or call 9314 9500 or email learn@academicgroup.com.au
REGULAR MASS TIMES
St Simon Peter Parish, Ocean Reef
Sat - 6pm, Sun - 8am, 10am and 5pm
Our Lady of the Mission Parish, Whitfords
Sat - 6.30pm, Sun - 8am, 9.30am, 11am and 5.45pm
St Andrews Parish, Clarkson
Sat - 6pm, Sun - 7.30am, 9am and 5.30pm
St Luke's Parish, Woodvale
Sat - 6pm, Sun - 8am and 9.30am
St Anthony's Parish, Wanneroo
Sat - 6.30pm, Sun - 7.30am, 9am and 6pm
All Saint's Parish, Greenwood
Sat - 6pm, Sun - 7.30am, 9am, 10.30am and 5.30pm
St John Paul II Catholic Primary School, Banksia Grove
Mon to Sat - 8am, Sat - 6pm, Sun - 9.30am
The Hub: A Home For Bright New Ideas!
Prendiville Catholic College Facebook
Follow our official Facebook for up to date pictures from everything happening at the College, from student and staff superstars to Prendivillians out and about in the community!
Prendiville Catholic College Instagram
Our Instagram is filled with regular photo and video updates from vibrant and exciting life at the College, and includes features from our other Instagram accounts!