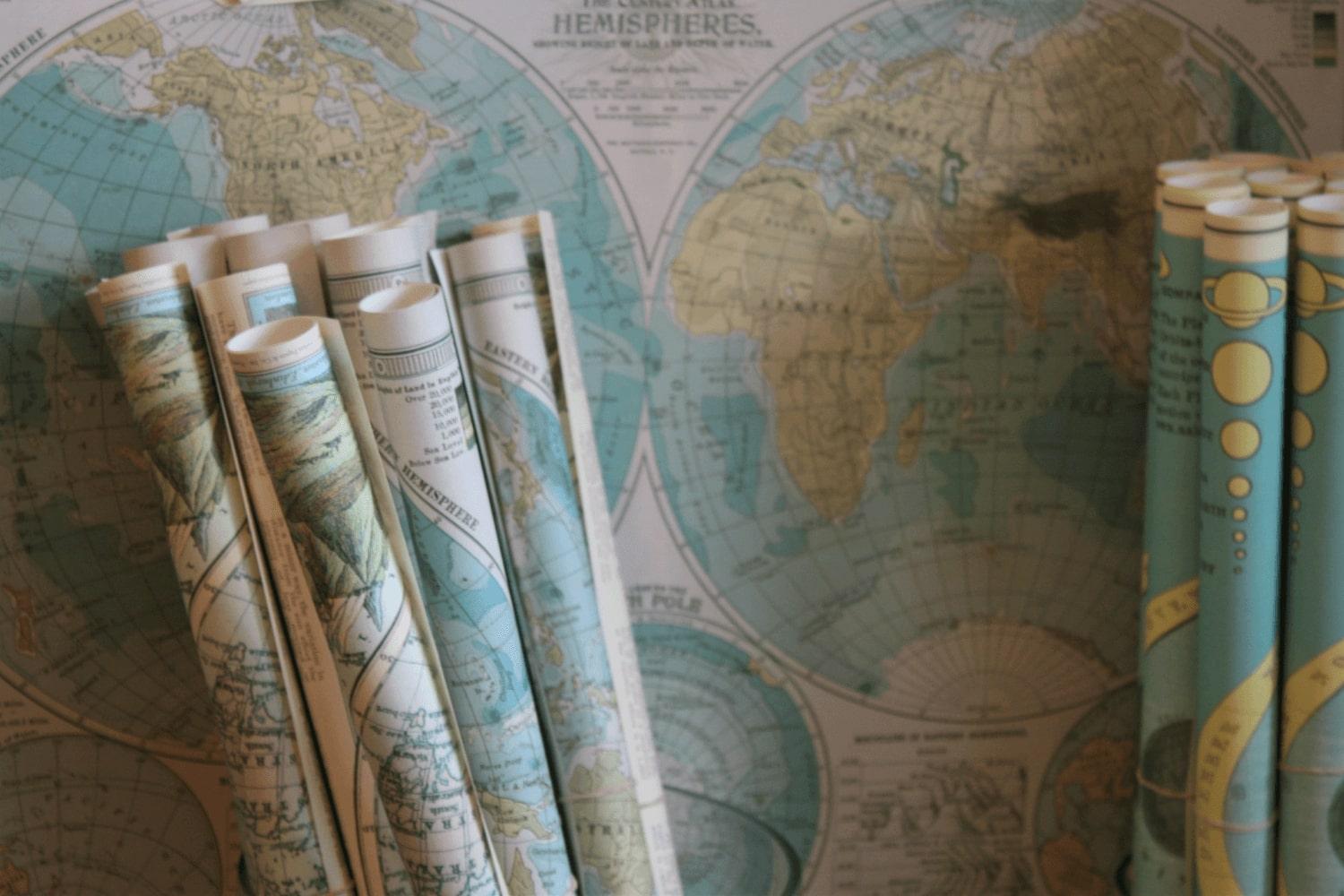 School District of Howards Grove
Parents & Guardians Newsletter September 2023
WELCOME BACK 2023-2024 SCHOOL YEAR
Dear Parents and Guardians,

I hope this message finds you and your families in good health and high spirits. As the new school year begins, I want to extend a warm and heartfelt welcome to each and every one of you.
The start of a new school year is a time of excitement, anticipation, and new beginnings. It's a time when our school community comes together to nurture the growth, development, and education of our students. Whether you are a returning family or new to our district, I want you to know that we are committed to providing a safe, supportive, and engaging learning environment for your children.
Together with our teachers, you play a crucial role in your child's education, and we look forward to partnering with you to support their growth and success.

Communication will be key to a successful school year, and we will keep you informed about important updates, events, and educational opportunities. Please stay connected with us through our school website, newsletters, and parent-teacher conferences. If you ever have questions, concerns, or suggestions, please do not hesitate to reach out to our dedicated staff and administrators. Please remember to follow the communication chain, by going directly to your classroom teacher(s) with any immediate concerns. If you are unable to resolve conflicts directly, then feel free to contact the principals. If all of those efforts fail, you are welcome to reach out to me directly.
I want to thank you for entrusting us with the education and well-being of your children. Together, we will make this school year a memorable and successful one.

Once again, welcome back to school! Let's make it a fantastic year filled with growth, discovery, and achievement.
Sincerely,
Shannon L. Kilton
Superintendent of Schools
School District of Howards Grove
Welcome Aboard New Teaching Staff
Top Row Left to Right:
Scott LaBonte- Northview Special Education
Sarah Nowak- Kindergarten
Becky Holzer- Middle School ELA
Lynsey Wymer- 1st Grade
Front Row Left to Right:
Nicole Tenpas- High School Chemistry
Elizabeth Weber- 2nd Grade
Izzy Johnston-Middle School ELA
Kayla Bell- Middle School Science
Dan McMullen- Middle School Social Studies
In addition to our new teaching staff, we've also added a few other new employees.
David Ziegelbauer-

Business Manager
Ross Hurley- IT

Tech

Cory Lund- High School

Head Custodian

Haley Marroquin-

Middle School Part Time Custodian

Danielle Grahn-

Northview Special Ed Aide

Jack O'Keefe-

Middle School Custodian

Ben Mattson-

District-Wide Maintenance

Linda Foote- Northview Foods Service
Samantha Dassler- Northview Food Service
NOTICE: Important Change in eFunds
Historically, our district has covered the additional processing fees associated with online payments made through the eFunds system. However, due to the increasing costs involved, we regret to inform you that starting October 1st, 2023, we will be passing these fees to parents and guardians who choose to make payments through eFunds.
Here are the details of the new fee structure:

ACH Payments: There will be a fee of $1.50 per ACH (Automated Clearing House) payment made through eFunds. A "Payment" may include multiple students, multiple items, across multiple schools.

Credit/Debit Card Payments: For every $100 paid using a credit/debit card through eFunds, a fee of $2.95 will apply.


We understand that this change may be inconvenient for some, but it is necessary to alleviate the financial burden on our district. The fees associated with online payments have been costing our district over $12,000 per year, which could otherwise be directed towards enhancing the educational experience for our students.

If you wish to avoid incurring these additional fees, we encourage you to consider alternative payment methods, such as cash or check. Payments made directly at each school office will NOT be subject to these processing fees.


We appreciate your understanding as we work to allocate our resources more efficiently for the benefit of our students and the entire school community.
Are you wondering what is going on with the construction project?
The final design is coming together! Check out this video to see the current plans and a 3-dimensional look inside the building.
Weather contingent, we plan to break ground for the new middle school this upcoming April.
Continue to follow us on the district website referendum page for ongoing updates.
As in the past, each school's monthly newsletter will be linked in the communication from the district office. This is a one stop spot to get updates from the district and all 3 schools.
Enjoy!
A message from our School Nurse
Hello HGSD Community,
I wanted to share some resources for you and your families as we enter fall in full swing and prepare for cold and flu season in winter.
It is recommended that everyone who is older than 6 months receive their flu vaccine every year. Even if you do not usually get sick, getting your flu vaccine will help prevent more serious illness and stop you from spreading the flu to others that may be at high risk of getting hospitalized or dying from the flu.

It does take about two weeks after getting vaccinated for your body to build up its defenses against the flu, so I do recommend getting your flu vaccine in late September, early October.
Here are some resources that will help you find a flu vaccine location nearest to you:
Walgreens:
2702 Calumet Dr. Sheboygan (Phone 920-457-5656)

3320 S. Business Dr. Sheboygan (Phone 920-452-5858)

Only available for

3 years old and up

.
CVS:
1108 N. 14th St. Sheboygan (Phone 920-452-0079)

4085 State Hwy 28 Sheboygan (Phone 920-451-6802)

After you receive your

flu

vaccine

you will receive a $5 off $20 coupon for the CVS store.

Only available for

3 years old and up
Call your provider. Most providers do offer

flu

vaccine

s at your appointment, usually free with insurance.




Most of the locations I have shared are Sheboygan-centric, so if Sheboygan is not close to where you live, please visit this website to find a flu vaccine nearest you. Just pop in your zip code: Vaccines.gov - Search for flu vaccine locations
Please let me know if you have any questions at LPomeroy@hgsd.k12.wi.us

In best health,
Lydia Pomeroy RN BSN
District School Nurse
Student Family Assistance Program
The Student and Family Assistance Program (SFAP) provides short-term counseling via in person, video or telephonic sessions to the students and families in your school district. A parent or legal guardian must call to access these services for a minor child. In addition to counseling services families also have access to legal, financial, child care and elder care consultations and resources at no cost.
Each school district has a dedicated Account Executive who can assist with student referrals, providing communication pieces to the school district, or answering any other questions that may arise.
One Phone Number to access all the above: 800.236.3231.Families can register for single presentations OR the entire series! These webinars will not be recorded.
Your AAH Student and Family Assistance Program is proud to present a free 4-part webinar series that highlights current trends of school-aged children that impact both their academic and home-life.
Please Note: All presentations will be on Tuesdays, offered at both 12:00pm – 12:30pm and 6:30pm – 7:00pm. You can register for single presentations OR the entire series! These webinars will not be recorded.
Let Me Do It By Myself.
I Need Help!
Presented by She'Leah Fisher, MS, NCC, LPC
Description: This presentation will focus on the developmental stages of children. Knowing these stages can help families understand when to allow age-appropriate independence and when to offer support.
My Phone is My Life.
It's Driving Me Crazy!
Co-Presented by Evoanna Vargas, MSW, LCSW & She'Leah Fisher, MS, NCC, LPC
Description: This presentation will focus on fostering strong family relationships through communication, consistency, and compromise in a digital world.
I Need Sleep.
There is No Time!
Presented by Lynn O'Brien, LCSW, LMFT
Description: Research shows that a good night's sleep is vital for maintaining the health and wellbeing of children. This presentation will focus on these health benefits and offer tips for
parents to help ensure that their children are getting enough sleep.
Life is Hard.
But I Can Do Hard Things!
Presented by Lynn O'Brien, LCSW, LMFT
Description: This presentation will focus on the importance of helping children develop resilience in the face of a fast-changing world. In addition, parents will learn tips for helping their children manage stress and deal with intense
The School District of Howards Grove does not discriminate in the employment of staff on the basis of any characteristic protected under State or Federal law including, but not limited to, race, color, age, sex, creed or religion, handicap or disability, marital status, genetic information, citizenship status, veteran status, military service (as defined in 111.32, Wis. Stats.), sexual orientation, national origin, ancestry, arrest record, conviction record, use or non-use of lawful products off the District's premises during non-working hours, or any other characteristic protected by law in its employment practices. (Board Policy 4122)
Shannon Kilton
Shannon is using Smore to create beautiful newsletters