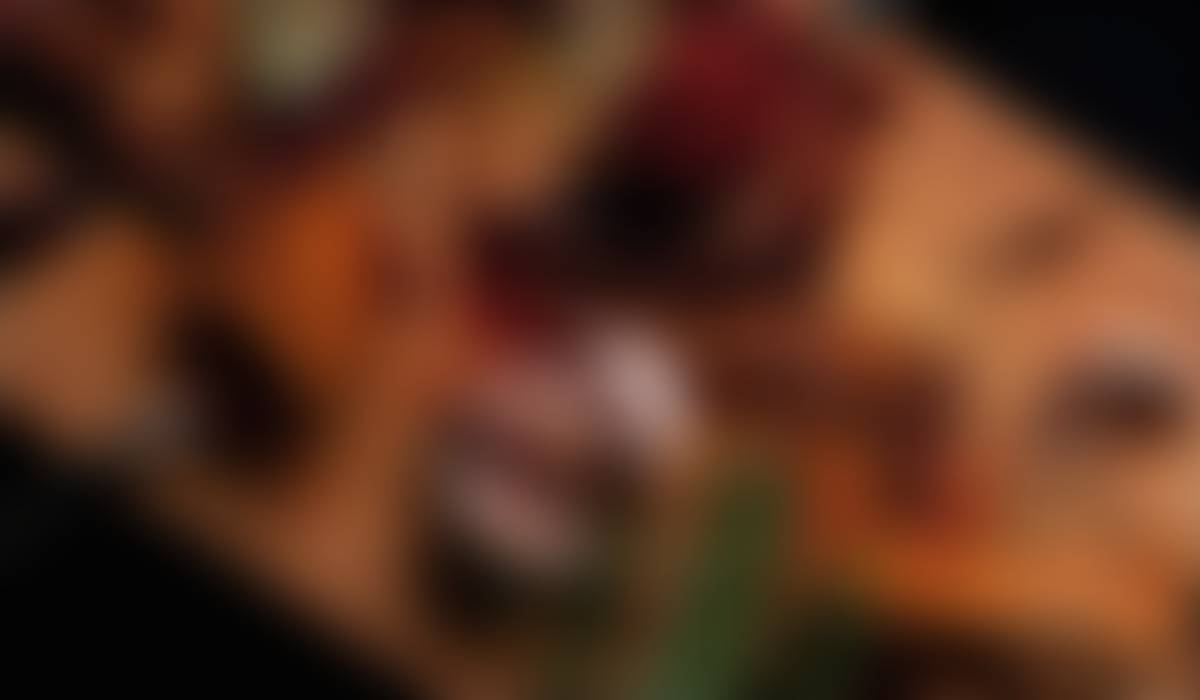 Winston Weekly Update
July 29, 2022
A full five day week!
We had a great week at North. Ask your student about the activities completed in advisory this week, the Digital Media Literacy assembly (grades 9, 10, 11) or Senior Seminars (gr. 12).
Sports teams have begun to compete, Theatre Ink is up and running, and clubs are really getting rolling! Students should check out the student group in schoology to see all of the club announcements. Club tables at lunch will begin this week on Main Street. Students will have the opportunity to meet club leaders and find out more information. Check out the club page on the NNHS website for information on how to register a new club and to view the list of clubs that have been registered so far this year.
National Hispanic Heritage Month is the annual celebration of the history and culture of U.S. Latinx and Hispanic communities. It is celebrated from September 15th to October 15th. During this time, we honor the contributions made by American citizens whose ancestors came from Spain, Mexico, the Caribbean and Central and South America.
We are still hiring at North! Check out the opportunities via the NPS website. We have a number of special education aide and administrative assistant positions open. Please spread the word! We are looking for great folks to join our team.
FAQ of the week: Where do I find a copy of the NNHS Block Schedule?
Please check out the NNHS website. The Block Schedule (and other calendar documents) are posted HERE.
This Week at North:
Monday, 9/19 - Make WIN selections in Advisory!

Tuesday, 9/20, 6:30pm - 12th grade Family Night

(for Parents/Guardians). (Details sent out from house office)
Thursday, 9/22 - Back to School Night! Follow your Student's Schedule and Meet your Student's Teachers. Some gatherings begin as early at 5:30pm. Following the class schedule begins at 7pm. See below for details.
Looking Ahead:
Monday, 9/26, No School

No homework due or assessments on the first class meeting on Tuesday 9/27 or Wednesday 9/28.

NNHS 2022-2023 Homework Calendar
Thursday, 9/29 - Early Release. Vans and busses depart North at 12:55pm.
Friday, 9/20 - Class of 2023 Movie Night on Tiger Drive Field
Back to School Night - Thursday 9/22
You are invited to follow your student's schedule and get a feel for a day in the life of a Newton
North High School student. Throughout the evening, teachers will present an overview of the curriculum for each class. For many of you (probably at least 3/4 of you) this will be your first time really exploring our building! Note that the building is large and distances can be far. We do have three elevators: one near the loading dock on Elm Road, one near the Main Office in the main lobby, and one at the far end of the athletic wing.
Please login to Aspen TODAY to download your personal schedule for Thursday Night. The report is called "Copy of Back to School Night North." Please note that cell coverage is not dependable in the building. Please be sure to have downloaded this document before coming to North. Please print out this document and bring it with you on 9/22 or take a photo and store it on your phone. I will post one more time on Wednesday evening so that posted schedules will be available for any new students who begin this week and/or posted schedules will reflect any schedule changes that take place.
Please be aware that parking for the evening is going to be difficult. We encourage parents to carpool or walk if possible. Do not park opposite driveways, other vehicles, or in areas that are restricted. Please do not park within five feet of a driveway and do not park in fire lanes (that includes on the inside of the Tiger Drive Loop)
The schedule for this evening is as follows:
5:30pm - 8pm Library Open House - Visit our library on the 2nd floor of North (overlooking Main Street.) Our library teachers are excited to share their space with you, answer questions about programming, and talk to you about how they work with classroom teachers to teach research and digital literacy skills.
5:30pm-7pm Meetings for Various Parent/Guardian Constituencies
5:30pm Dover Legacy Scholars - Room 132- the International Café.

6:00pm ELL - Room 409.

6:00pm METCO - Room 132 - the International Café.

6:00pm French Exchange - Room 267

6:15pm CAPS - Room 366

6:30pm Special Education - Film Lecture Hall (located in the Tiger Drive Lobby)
6:30pm-7pm & 9pm-9:30pm PTSO Representatives available on Main Street to collect dues and answer questions. Our Dover Legacy Scholars will also host a bake sale on Main Street.
7:00-8:50pm Follow your student's schedule in order to visit classes and meet classroom teachers. Tonight you will have the opportunity to visit the "1s", A1 through G1. If you need help deciphering your student's schedule below, please ask your student or any adult at North.

A1 7:00-7:10
Advisory: 7:15-7:20
B1 7:25-7:35
C1 7:40-7:50
D1 7:55-8:05
E1 8:10-8:20
F1 8:25-8:35
G1 8:40-8:50

Directed studies will NOT meet tonight.
Classes meeting tonight are Q1 (Quarter 1), SM1 (Semester 1), or FY (Full Year)
Visitor wi-fi is available in all buildings for families:
User: visitor

Password: FigNewton13
But we still recommend printing or photographing your B2SN report (that was posted to Aspen) before coming to the building.
What is WIN? How do you use MyFlexLearning?
This week in advisory students learned all about WIN block and using MyFlexLearning to sign-up for WIN block. (app.myflexlearning.com)
WIN Block: "What I Need" Block
Students will be encouraged to take advantage of: Support, Enrichment, and Completing school work.
Students will be encouraged to think about: Social Emotional/Wellness, Academics, and Support
Even if One WIN is Pre-Scheduled, we expect students to have plenty of time to access and support their other needs.
Watch/re-watch these videos for more info:
What does the WIN cycle look like each week?
8am Monday - MyFlexLearning opens to students for sign-ups
Advisory Monday - Advisory teachers support WIN selection
1pm Tuesday - Any students who haven't yet made selections will be assigned to WIN with their Dean
1 hour before WIN each Wednesday, Thursday and/or Friday: Deadline to move yourself from one WIN to another.
Families:
Each weekend you can login to Aspen and see how your student spent their WIN time and whether or not they attended WIN. Your student's WIN schedule for the week is posted on the schedule tab in Aspen. Their WIN attendance is visible in the attendance area.
Help your student plan out their WIN for the week. An important part of WIN is learning how to use available time thoughtfully.
FAQs about WIN
Does WIN attendance matter?

Yes! WIN is required learning time for ALL students. Attendance will be taken and midterm comments and report cards will include attendance data for WIN along with an indication of whether or not the student has met the attendance standard for WIN (based on the new attendance policy).




Educators and/or deans may assign consequences for unexcused absences during WIN.
The teacher I'm supposed to see during WIN today is absent. Do I get a free?
No! No one gets a free during WIN.
If you see your teacher on the absence list in the morning, you have until 1 hour before WIN to move yourself to a different WIN.
If you don't move yourself, you will be moved to the cafeteria. You will be expected in the cafeteria where attendance will be taken.
Seal of Biliteracy (note to seniors)
The Seal of Biliteracy registration deadline is October 19 Seniors who are proficient in English and another language should go to tinyurl.com/sealNNHS for more information.
Peer Tutoring
The Peer Tutoring Program is back and starting up THIS week! As a reminder, the Peer Tutoring Program is a voluntary support program that pairs student tutors with student tutees for one or more terms. Students can receive support for a specific subject or for general skills and will meet with their tutor in a WIN or Free block once per week.

Prospective Tutors:


Prospective Tutees:

Chat with your teacher about whether or not Peer Tutoring is right for you!
Dreamfar Marathon Team Info Session
What: Dreamfar Information Session - Learn all about the Dreamfar marathon program. Q+A session as well.
When: WIN Block, Friday, September 30th
Where: Room 471 (Sign up on MyFlexLearning - search for Dreamfar)
Road Work Near North This Week
Washington Street from Church Street to Walnut Street will be undergoing a road improvement. The schedule is as follows:
Monday, September 19
Tuesday, September 20
Wednesday, September 21
7:00 a.m. – 7:00 p.m.
One lane of traffic in each direction will be maintained at all times but turning onto or off of Washington Street in this stretch will be limited. Plan accordingly.
HLU=Hispanos y Latinos Unidos
HLU=Hispanos y Latinos Unidos. We are having our first meeting on Tuesday Tiger Block in room 253

HLU is an affinity club for people who identify as Latinx (from Latin America and the Caribbean), regardless of language spoken at home and also for HIspanics (Spanish speaking people from Spain and Latin America). We discuss successes, struggles, and experiences as Hispanic/Latinx people in the USA and NNHS. Traditionally, students organize a presentation for Hispanic Heritage Month in the Theater Wing and also other celebratory events. This year we would like our club to expand and be more involved in the larger community. Specifically we are looking for members interested in fundraising and outreach to organizations that support HLU people in different ways at North and beyond. HLU is a great platform for making connections among different Departments in the school and for trying new things.

Food Service Update
The cafeterias are returning to pre-pandemic normal this year as students relearn or learn the standard processes. Thank you to the Newton students who are being patient in line, patient with Whitsons team - many who are learning to use the registers this year - and patient with each other at the middle and high school as each student keys in their student number.

What is free - and what is not
Please note that first "reimbursable" meals are free for all students. However, second meals and a la carte items are fee-based and must be paid for with cash or with MySchool Bucks.
What does a "reimbursable" lunch mean?
As part of the National School Lunch Program, a lunch must have a minimum of three of five of the required meal components - a meat/meat alternative, grain, fruit, vegetable, or fluid milk, with a fruit or vegetable as a necessary component. We strongly encourage students to take all five of the meal components; however, they must have three - one being a fruit or vegetable - to be considered reimbursable and therefore free under USDA meal requirements. Your student may be asked to grab a missing component if their lunch does not have three required components so that their meal can count as free.
Is milk free this year?
Milk is free if part of a reimbursable lunch. However, if a student brings their lunch from home but would like milk, there is a charge for the milk. As of today, 9/13, we have reduced the price of a single milk to just $.40.
How does my student pay for a single milk?
If a student wants to purchase milk, they need to have money in their MySchoolBucks lunch account or have cash on-hand. If your child will be purchasing milk, a second meal, or any a la carte items, please add money to their lunch account. This makes for an easy, cashless transaction for them. Directions for how to add money to their account can be found on the NPS website under the Food Services tab.
A la carte items
With the return of the registers this year - necessary for Newton to claim both the federal and state reimbursements that fund the program - we are also able to offer students different food options to purchase. An individual milk, just an entree - example = a slice of pizza or a cheeseburger - baked chips, juice, water bottles, granola bars, cheese sticks, yogurt, and other healthy options are all examples of a la carte items that require either cash or funds deposited into your students MySchoolBucks account that can be drawn from at the register for a cashless transaction.
It is causing some confusion for students given that not all food is free this year. This is definitely an issue at the middle schools as this is a new option for them. We limit the a la carte items at the elementary school generally, and all students currently in middle school have not experienced being able to purchase a la cart items for the two previous school years while we operated under a different USDA lunch program during the pandemic. Please talk to your children about these paid options and decide whether you do or do not want them to purchase a la carte items.

Paid Meal Pricing for Second Meals
The student charge for second meals is $5.25 for elementary students and $5.50 for middle and high school students. If a student purchases just an entree, the cost is $3.50.
National School Lunch Program (NSLP) FAQ
Please review the National School Lunch Program FAQ found on the Free and Reduced Price Documents tab on the NPS Food Services website for more information about free and reduced-price eligibility.
Questions or Support
If you have questions or require support, please contact Amy Mistrot, Director of Business Operations at 617-559-9038 or mistrota@newton.k12.ma.us

Below this Line: Reminders from Prior Weeks
Chromebooks
Every NNHS student is expected to bring their NPS issued chromebook to each class every day.
We DO NOT have daily loaners available at the high school. Don't forget your chromebook.
Chromebook broken? Please bring it to the main office. You can turn in the broken one and check out a new one. Please note that you won't receive the original one back......so if you like your current chromebook.....please take care of it!
Don't forget to pay into our annual repair fund (via MySchoolBucks) and potentially save yourself significant money for repairs down the road. A VERY small number of NNHS families have paid into the annual repair fund. Please note that chromebook repairs can be expensive. The repair fund is much more affordable. Information and Directions posted HERE.
PTSO Dues
Thank you to everyone who has already paid their PTSO dues. Your generosity makes all the difference. And, lucky you! You are already entered into our DUES RAFFLE. You could be the lucky winner of a gift card to MIDA, the Roar Store or two tickets to Northside Porchside. IF you have yet to pay your dues, don't despair! You can click here to pay due by September 23 and be entered into the raffle as well. We will also accept payments at Back to School Night on 9/22 and at Freshman and Senior Family' nights.

Your generosity helps make all of these events possible and donating early helps us plan ahead for a successful year. Please DONATE now!

Update Student Info in Aspen
Every year, you are required to update student information in Aspen, our student information system. It is very important that families update addresses, emergency contacts, health records, and permissions so that schools have the most accurate and up to date information for students.
This system is also used to determine what student information can be released. Please note that we do have new Opt Out Permissions for the 2022-2023 school year that need your review and preference selections.
Families must update their students' records by Friday, September 30th. Please use these instructions to access the information and forms in Aspen: Student Information Update Instructions.
Winston Weekly Update Archive
Amy Winston
Amy is using Smore to create beautiful newsletters