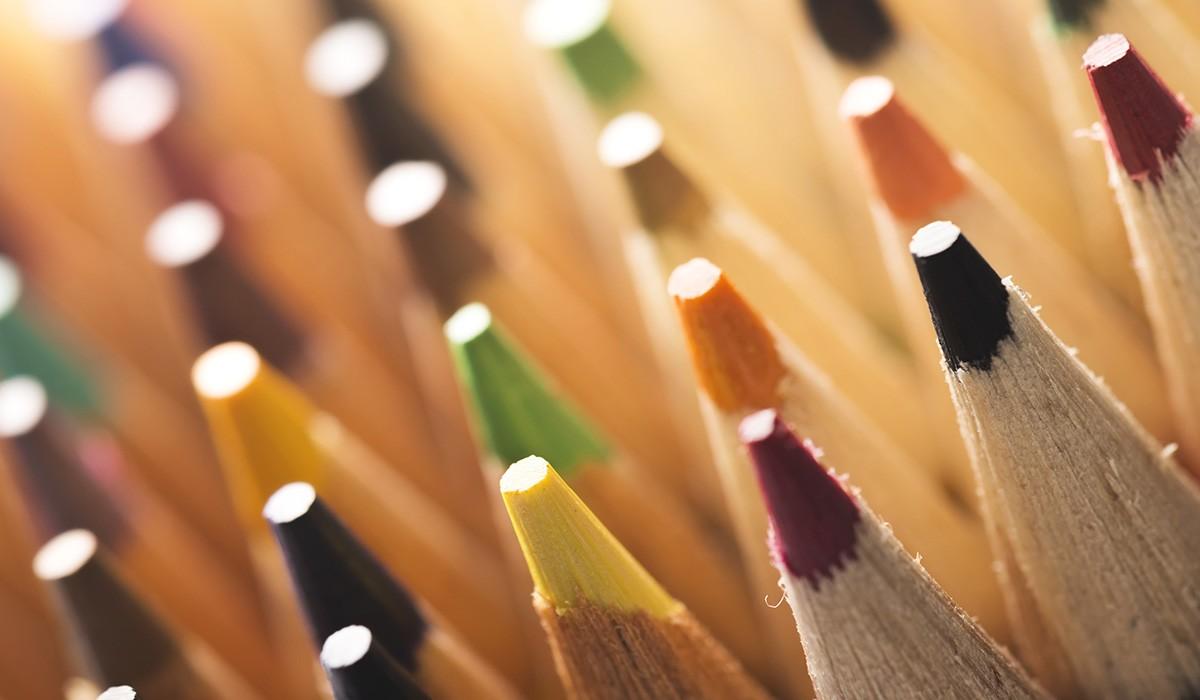 Loveland High School
September 8, 2023
Message from Shawn Collins
I hope this month's newsletter finds you in good health and high spirits as we embark on our Fall Season filled with exciting possibilities and opportunities for growth. As the weather begins to cool and the leaves begin to change, our school community once again comes to life with the energy, curiosity, and determination of our exceptional students, dedicated staff, and supportive families.
Thanks to everyone that came to Back to School Night! We had such a great time getting to meet all of you! If you missed it, please view the slide show. We look forward to supporting our students throughout the year! Hopefully for those that came to Back to School Night, you saw how much we enjoy working with all of our students. If one of our teacher's stands out for the success of your child, please consider nominating them for the Teacher of the Month through the Loveland Rotary Club by completing this quick Teacher of the Month Application.
Our Loveland High School community thrives when we work together, and there are countless ways you can become involved and support our students' success. Whether you have a few hours to spare as a volunteer, expertise to share as a guest speaker, or resources to donate to our various programs, your contributions make a significant impact. We encourage you to explore the different avenues of involvement and find the one that resonates with you. We have several opportunities to support Loveland HS in this upcoming newsletter.
At Loveland High School, we believe in the strength of community and the power of collaboration. By working together, we can create a supportive and nurturing environment where our students can thrive academically, socially, and emotionally. As we embark on this exciting journey, let us remain committed to the growth and success of our students and our school. I am confident that, together, we can make this academic year one filled with achievements, meaningful connections, and memorable moments.
Thank you for your continued support, and I look forward to working with you and supporting our Red Wolves. Thanks for your support and GO Loveland!!!
Congratulations on another successful IB Diploma Exam session! More than 82% of the students taking the May 2023 exams passed with a 4 or better. Many of our students received college credit, including the full Diploma Candidates who received 24 credits at Colorado universities. Find out more about the LHS IB Diploma Programme and watch for upcoming meetings and events!

Our LHS staff has been awarded over $24,000 in grant money from DonorsChoose for over 44 different projects and activities. These numbers are still going up as our staff and donors are working together to raise support for LHS. Thank you for everyone's support for our Red Wolves!

Front of Building Handicap Parking Spots
All handicap parking spots have been removed from the West-Main Parking Lot and moved to the Southern "Swim" Parking Lot in order to meet ADA requirements. Please be aware of these changes when you are planning your visit at LHS.

Open Blocks on Student Schedules
Students with an off period will soon see a course added to their schedule (LHS Open Block S1 or S2). This change makes it easier for families to see the off period in the schedule. Attendance and transcripts are not impacted.
Students should remain in the Library or Cafeteria during the entire off period and may not wander the building. If you would like your student to be in a Study Hall for Semester 1 or 2, please contact the student's Counselor to check availability. Attendance is taken in the Study Hall and ALL students are eligible for this opportunity.
School Accountability Meeting
Come join us for our School Accountability Meetings. We will meet each quarter in the Library to provide feedback and help shape LHS. At our first meeting we will be offering an AM and PM meeting time to accommodate parents' schedules. We will make a decision after the first meeting about what time would be best for our members. At the first meeting we will be discussing the following: Introductions, Parent Volunteer Opportunities, School-Wide Goals, Open Floor for Feedback.
Sept. 18th, 8:30 AM and 6:30 PM

Nov. 13th

Feb. 12th

April 15th (Tax Day)
Families and Red Wolves, a great way to support LHS is through being involved. We are looking at starting a PTSA (Parent Student Teacher Association) to help support LHS and our goals. If you are interested in participating, please fill out the PTSA Interest Form and we will get back to you with next steps. Thanks for everything that you do to help support our staff, students and families.

Each student needs a total of 20 volunteer hours by March of Senior year in order to graduate, and these hours may be earned anytime over the course of four years. Forms are available in the Library! Please record hours as you complete them - helping neighbors do yard work, care for pets, shovel snow, or babysitting are easy ways to earn your hours! If you have any questions, please contact Mrs. Starkson, LHS Community Service Hours Coordinator, in the Library!

School pictures may be ordered online at online at LHS 2023-24 Lifetouch Order. The FINAL PICTURE RETAKE DAY is Friday, September 29th.

Sign up for alerts at www.nocoalert.org to receive alerts for 5 different locations. For more information, visit the NOCO Emergency Alert Flyer. It is recommended you sign up for your home, work, and children's schools. This emergency alert will alert those who sign up for it with emergency notifications from Larimer county. Please text NOCOALERT to 888777.

Loveland's Latino Heritage Celebration
Join us at the Foote Lagoon (500 E. 3rd St., Loveland) for Loveland's Latine Heritage Celebration on Saturday, September 16th between 2-6 PM! View this flier for more details. Stop by and say hello to TSD's Equity, Diversity, and Inclusion Department at their selfie station!

Celebrating Jovenes Latinos
The Loveland Latin Community Alliance (LLCA) is hosting a community event to celebrate TSD students: Celebrating Jovenes Latinos. This event will be held on Saturday, September 30th at Fairgrounds Park (700 S. Railroad Ave., Loveland) from 11 AM-2 PM. Please view this flier (English and Spanish provided) for more details and feel free to share! All are welcome!

We still have discounted books available for a limited time. Don't miss our lowest price of the year! Order now at Jostens.com!

SENIORS: Portraits and quotes are due by October 27th. Visit the LHS Yearbook website for the
information and submission links.
We kick off the week on Monday, Oct. 2nd with Powderpuff Football at Ray Pat at 7pm. Girls need to see the posters or social media for the QR code to download the permission form and sign up by Sept. 15 ($5 to play, $5 to watch).

Tuesday, Oct. 3rd we will cheer on our Softball team at 4:15 as they take on Erie and then our Volleyball team when they play Brighton! If those aren't your sports, we encourage you to support our Soccer team as they play Prairie View that night!

On Wednesday, Oct. 4th, we are hosting a Homecoming Carnival! Starting at 5:30 near the baseball field, we will have carnival games, a bounce house, and food trucks for the community to come and enjoy! We will also show one of the Indiana Jones movies at 7:00, and all are welcome!

On Friday, October 5th, we will crown our underclassmen royalty at the Coronation Assembly.

The Homecoming football game will be Saturday, October 7th at 11:00 a.m. at Ray Patterson and the dance will be that night from 7-10 p.m. at LHS. Dance tickets will be on sale all week at school during lunch and after school ($20 in advance and $25 at the door).
11th Annual District (K-12) Science Fair
The submission window for the 2023 District Science Fair has opened! The deadline to submit a project to the fair is October 12.

September 8 - ALL 8 class periods (Monday Schedule)

September 21 & 22 - Hearing & Vision Screening in Science classes

September 29 - Picture Retakes (final opportunity)

October 2 - Powderpuff Football (7:00 p.m. at Ray Pat)

October 4 - Homecoming Carnival (5:30 p.m.)

October 7 - Homecoming Game (11:00 a.m.) & Dance (7:00-11:00 p.m.)

October 13 - No School for Students

October 17 - Virtual Parent-Teacher Conferences (4:30-7:30)

October 18 - Parent-Teacher Conferences (4:00-8:00)

October 19 - Parent-Teacher Conferences (8:30-3:50)

October 20 - No School for Students & Staff
Please follow Loveland High on social media for important updates and celebrations! These resources enable us to share information with our community, and we request that questions be directed to our information line (970-613-5200) or emailed to Robin Rykhus.


Matt Blumenstein
Matt is using Smore to create beautiful newsletters