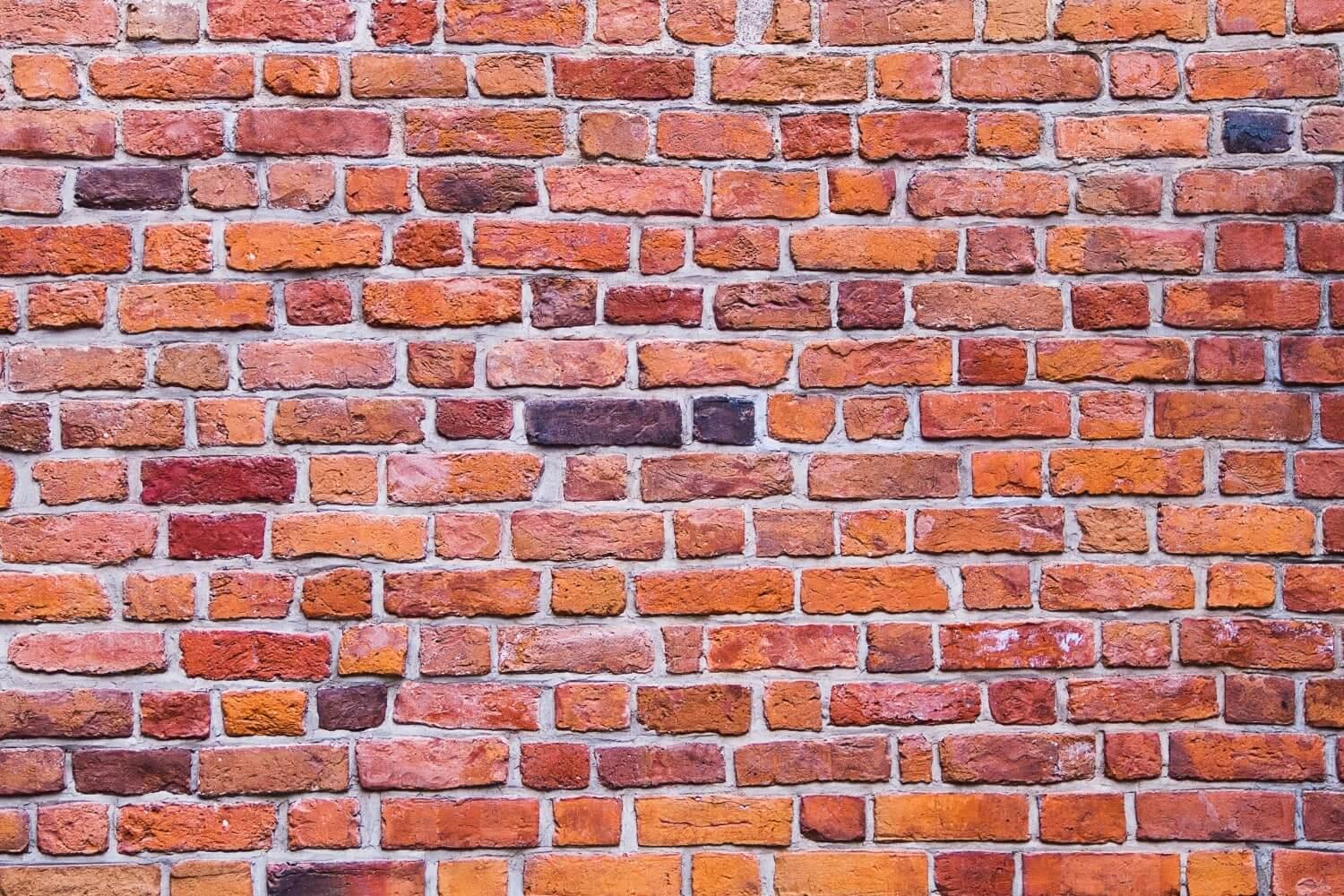 The Digital Paw Print
Newark City Schools Newsletter - October 2022
Buster the Bus entertains, teaches students about safety
When Buster rolls into the cafeteria in any of Newark's seven elementary schools, students are always happy to see him. Buster the Bus has been with NCS for about 10 years, though he hasn't visited students since before the 2020 COVID shutdown.
Buster has been back on the road this school year, entertaining students while teaching them the ins-and-outs of bus safety.
"The kids just absolutely love it," said Lisa "Jersie" Walcott, adding that Buster is lively and energetic during the presentations. "I get to be the strict one."
Walcott interacts with the students and Buster during the presentations, while fellow driver John Harter controls and voices the robot. The entire routine is improvised, which allows the duo to adapt to student attention spans.
"The kids love him," said Harter. If they get a little bit bored, "I start chasing her, and that re-engages the kids."
The program was previously led by Kellie Myers, a long-time Newark bus driver who passed away earlier in 2022. Myers loved taking Buster to the schools and working with students, Walcott said.
Walcott — also a NHS graduate — has been driving for the district for 19 years, and also serves as an On Bus Instructor (OBI). She said Buster is a great way to engage students about safety at the bus stop and on the bus.
The program goes over what students and parents need to know about pick-up and drop-off procedures. During pick-up, students need to stay on the side of the road and wait for the red lights to be activated and the stop sign to be put out. Then the driver will motion to students that it is safe to get on the bus.
This process takes about 20 to 30 seconds, and is vital for drivers to be able to "secure the stop" and make sure no cars are moving near the bus, Walcott said. She has seen an increase in cars running through bus stop signs in recent years.
"People just don't want to wait for the red lights," she said.
Students are asked to wait near the stop during drop-off so that drivers can count and make sure that every student gets off at the right time. Above all, Walcott and Harter — and any other transportation employees who are involved — try to make Buster a fun and memorable experience for all of the students.
"These kids will remember," Walcott said. "It's a positive reinforcement to our children to learn bus safety & stay safe."
Driving students to-and-from school is a job that our drivers take very seriously. Walcott and Harter have turned it into a career.
"It's been the best job I've ever had in my life," Walcott said. "Bus drivers are heroes, I think, in a lot of ways. … We are entrusted with other people's children."
For Harter, driving a school bus is a way to give back to a community that he is proud to have grown up in. He hopes to make an impact in students' lives.
"Newark is my home," he said. "I wouldn't change it. My kids are my kids."
Construction under way for future home of Digital and Preschool programs
The future home of NCS Digital and the district's preschool program — the former State Farm building — is making progress, even if the renovations will not be complete until after the initial target of Fall 2023. The district recently celebrated the beginning of construction with a groundbreaking ceremony. Click here for photos from the event.
In October, Robertson Construction was wrapping up interior demolition to prepare for the beginning of construction over the next few months. Once finished, carpets will need to be pulled up and the floor will be cleaned. Full construction is out to bid currently, with a goal of starting by January 2023.
The original timeline has been pushed back due to supply chain and labor shortage issues. The preschool and digital school won't be able to move in until at least January 2024.
"We're in the same mess with everyone else in the world," said Bill Franke, facility manager. "Everything's delayed."
During construction, the 325,000 square-foot building is still being used for multiple purposes. Ohio State University at Newark and Central Ohio Technical College are leasing more than 100,000 square feet for classrooms and office space during a construction project on their campus.
The district is also using a portion of the building for professional development, Citizen of the Month meetings and other events.
The preschool and NCS Digital spaces will cover about 60,000 square feet in the southwest corner of the building. The district hosted a groundbreaking to celebrate the beginning of construction at the end of October. Photos and other coverage are available on the district website and social media channels.
The preschool will be in the area behind the front entrance. Parents will be able to drop students off at the corner of the building. A courtyard will be added inside the building — cutting through a portion of the roof — to give students an outdoor play area, as well as to allow sunlight into their classrooms.
NCS Digital will be situated behind the preschool, with an entrance further back on the west side of the building. A wall between the two areas will keep students separated from each other.
Entrance to NCS Digital will be by the canopy to the side of the building. Preschool drop-off will be more toward the front of the building with the entrance on the same side. Entrance for preschool will be in the front of the building, facing Granville Street.
Haunted Bus Garage
Join us for Newark Transportation's 2022 Spooktacular Haunted Bus Garage, from 5 to 8 p.m. on Saturday, Oct. 29, at the bus garage, 475 Daniel Ave.
Key Club Haunted House
Join us Saturday night, Oct. 29, for our Haunted House event at the NHS Aux Gym from 7 to 8:30 p.m. The event will feature a haunted maze, crafts, a nerf gun battle area, and face painting. Cost is $5 per child and proceeds benefit the Hematology and Oncology Unit at Nationwide Children's Hospital.

Beat Beethoven 5K
It takes about 32 mins to perform Beethoven's 5th Symphony. Can you run a 5K faster than we can perform Beethoven's 5th?

Support Newark City Schools Orchestra program and see if you can Beat Beethoven!

Open to all ages and abilities.
Go to newarkorchestras.com to register!

The Harlem Wizards are Coming to Town
Come out and support the Newark High School Athletic Booster Club by watching your favorite teachers, coaches, principals, and school staff play the Harlem Wizards!
Please join us at Newark High School, located at 314 Granville Street, on Wed., Nov. 9.
The game begins at 7 p.m., with doors opening at 6 p.m. Tickets begin at $10 for students and $12 for general admission, with children 3 and under free.
Be sure to purchase your tickets in advance. An online processing fee of $1.50 per ticket will be added to your final total. Purchase tickets online up to 3 hours before gametime by visiting the following link: https://bit.ly/wizards2022. Tickets purchased online will be sent via email. You MUST print the ticket(s) and bring them to the event. Your ticket will be scanned for entry.
Pride of Newark Marching Band qualifies for 42nd consecutive OMEA State Finals
A very successful 2022 season for the Pride of Newark Marching Band is quickly coming to an end the Ohio Music Education Association State Marching Band Finals on Saturday, October 29.
The season got off to a great start while welcoming three new staff members to the NCS Band Staff. They are Tyler King (Liberty Middle School), Courtney Larkin (Wilson Middle School), and Kevin Ruppert (Heritage Middle School). NHS Director of Bands Lee Auer, in his 7th year in the position, stated that, "The students and I are so thankful for the new perspective and fresh ideas our talented new staff has brought to the program." He also pointed to the fact that the Newark City Schools Board of Education and Superintendent David Lewis have helped maintain a school district that is attractive to new employees.
The Pride enjoyed competitive success on the field. They qualified for the OMEA Marching Band State Finals for a state record 42 consecutive seasons in class AA. The band was the Grand Champion at the Valley Invitational in Lucasville, and also earned a Superior rating while performing at the Buckeye Invitational at The Ohio State University.
9th Annual Pride of Newark Bands Craft Bazaar
The 9th Annual Pride of Newark Bands Craft Bazaar is set for 9 a.m. to 2 p.m. on Saturday, Nov. 5, in the NHS Auxiliary Gym, 314 Granville Street. The event features homemade crafts, Avon, Scentsy, Tupperware and more, with a $1 admission.
Proceeds benefit Newark Bands. For more information, please email newarkbandcraftshow@gmail.com.
Upcoming Fine Arts Events
Nov. 4: 5-8 p.m.: Pride of Newark Pancake Dinner (5-8 p.m.) and Concert (8 p.m.) @ NHS gymnasium and Commons
Dec. 6: 7 p.m.: Combined Middle/High School Band Concert @ NHS Auditorium
Dec. 8: 7 p.m.: Combined NHS Orchestra/Choir Christmas Concert @ NHS Auditorium
Feb. 7: 7 p.m.: Winter Orchestra Concert @ NHS Auditorium
Esports club team provides new options for students
Competition can get heated in the Innovation Center at Newark High School shortly after the end of the school day, as Nintendo Switches and PlayStation 5's get hooked up to TVs. A small group of students meets a few times a week to compete against schools from across the eastern United States in a variety of video games.
Students Zachary Kearton and Isaiah Smith are two members of NHS's inaugural esports club team. They specialize in Splatoon 3 and Super Smash Bros. Ultimate, while the school is also competing in Rocket League and hopes to compete in NBA 2K and Mario Kart moving forward.
"I wanted to play with my friends," said Kearton, a junior. "I found I liked the atmosphere here."
The two friends have played games together and have also played competitively in local tournaments.
Smith, a sophomore, said the NHS team is "more welcoming than other competitive teams are. We're all building up together."
The team has competed with schools from Pennsylvania, Massachusetts, Georgia and Florida so far, through PlayVS, which matches schools up through its online platform. Newark is currently the only Central Ohio school on the platform.
Athletic Director Jeff Quackenbush said he received an email from the company and thought esports would be a great way to reach more students.
"My goal has always been to get as many kids as involved as they can at school," he said.
Eight students are currently involved in the club. Quackenbush is hopeful that esports will grow at NHS, and that it can become a full varsity sport in the future.
"I think it'll take some time to really get it to where we want it to be," he said. "Those are eight kids who weren't involved in many other extracurricular activities."
The team is coached by NHS teacher Alex Kovach and district Communications Coordinator Seth Roy. Kovach said he has enjoyed seeing the students — some who are in his classes — take on leadership roles on the team.
Kovach has previously coached boys soccer. He said he likes that students are much more involved in the strategy when playing esports.
"The kids are doing the problem-solving," he said. "They're coming up with their own gameplan."
Through the end of October, Newark's Splatoon 3 and Smash Bros. Ultimate teams each had 4 wins and 1 loss. The high school's Rocket League team was 2-3.
One of the most interesting parts of competition for the students has been seeing how they stack up against students from other areas.
"I didn't know how good the other schools were going to be," Smith said. "It's more casual. It's not too stressful. It's all for fun."
For now, the students are getting to know each other better and learning how to best help the team win their matches.
"I think we're still figuring it out," Kearton said.