Abuelita, Full of Life
By Amy Costales
Costales, A. (2007). My Grandma, Mi Abuelita. Flagstaff: Luna Rising.
Age level: K-2
Genre: Children's Literature
Topic/Theme: Families, Multiculturalism
Awards: none found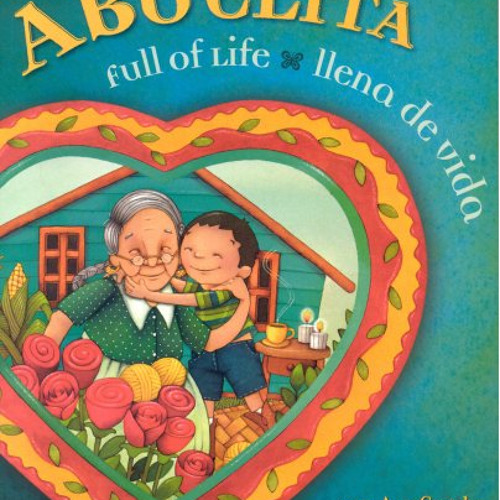 Tina Sheaves
Abuelita excerpt by Tina Sheaves
Author: Amy Costales
Amy grew up in Spain, Mexico and Southern California and became a teller of bilingual tales like her Grandfather and Mother. She teaches Spanish teacher, and has taught in the U.S. public school system and in international schools in India and Thailand. She believes that all children should be able to open books and see the astonishing diversity of the world, as well as a life that looks like their own.
Applicable Standards
RL.1.3 – Describe character, settings, and major events in a story, using key details.
RL.1.4 – Identify words and phrases in stories or poems that suggest feelings or appeal to the senses.
RL.1.6 – Identify who is telling the story at various points in a text.

RL.1.9 – Compare and contrast the adventures and experiences of characters in stories.

Objective:
The students will be able to compare and contrast the experiences of Abuelita and Jose by completing a Venn diagram.
They will practice this through discussion of each character and their personal preferences as stated in the story.
I think this book will directly affect many of my students, whose roots are from Mexico. It has the broader theme of families and the values we put on them.

I would use this book in relation to a Mexican holiday, discussion of families, and multi-cultural discussions.

Subject areas that I can use with this book are music and cultural appreciation.
I would want my students to see that even though we may be different each other, many cultures share the same values and customs in different ways.

Culturally Relevant and Authentic Examples
Illustrations
The cultural details in the illustrations of this book are numerous. If one did not know anything about the Mexican culture then he/she may believe that this book is stereotyping; however having been a part of strong Mexican culture in living and growing up in Los Angeles, these details add to the cultural rich illustrations though out the book. Some of the examples of the authentic details are the pictures of the virgin in multiple rooms, wrapping tamales, having aloe and cactus plants and the street vendor. Growing up in Los Angeles with many Mexican friends these things represent daily life, all the way down to Grandma living with them. The best time was when my friends would make bunuelos!
Theme:
The theme of this book is families. The Mexican culture has a very strong family values. It is not odd to see many generations living in one house or money being wired to Mexico to help out their family members. The overarching principle of family, that Grandmother is coming to live with them, demonstrates their deep value of family.
Characters:
The characters represent the culture of Mexico too. They are dark haired with dark eyes and there is mention of old Mexican folk music with guitar and accordion. This music is representative of Mexico.
Los Dos Genaros - Polkas y Redovas