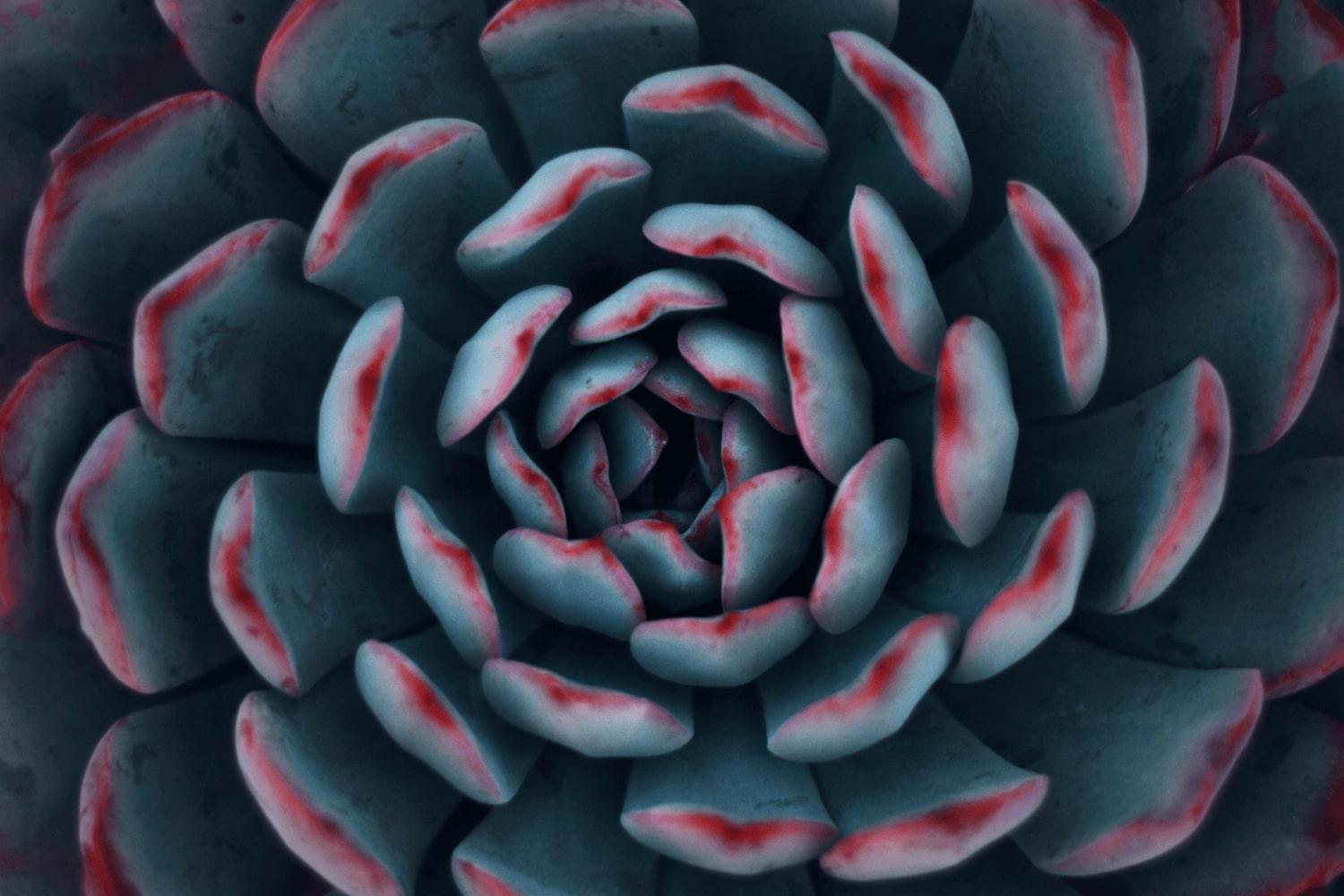 Truckee Elementary Cub News
August 31st, 2023
Truckee Elementary CUB NEWS 11/10/2023
From the Principals Desk-
Dear Families,

We are all mourning the loss of a beloved staff member and PTO president Rosemarie Moon. Her loss is deeply felt by our staff, parents and student body. We will continue to have counseling services on site if you feel your student needs help or support. There will also be posters up in the hallways to express kind words about Rosemarie for students that would like to do so. If you feel your student needs more support or additional check-ins please reach out to your child's teacher or Mr. Galles or Mrs. DiPrinzio and we will get them supports here at school. There will be a basket in the front office if you'd like to drop off a card or note for the family. We will deliver these to her family next Friday November 17th.
The weather is changing and we want our students to be prepared. As of now the weather forecast is calling for heavy snow next week. We have a good chance of 12" of snow over the passes midweek next week. As we head into winter weather we want to remind families to send students with appropriate weather clothing. As we're starting to see more wet weather please make sure your student has clothing that they can be sent outside in. That means during rainy weather that they have rain jackets/warmer clothing, umbrellas, waterproof shoes etc. During snow they need to be sent with snow pants, snow jackets, gloves, boots, and hats. If you need any of those items please let your child's teacher or Mrs. DiPrinzio know and we're happy to help you get them!
This week, we have our PTO meeting on Wednesday, November 15th at Engel and Voelkers @ 6:30 pm. We would love to see as many parents there as possible.
Have a healing 3 day weekend Cub Family.
Ryan Galles, Principal
Thank you to Word after Word Bookstore
Thank you to Word after Word Bookstore for their generous donations to our students. Word after Word donated 10$ gift cards to all students who completed the summer reading challenge. Kudos to all students who participated! Spend your gift cards on your next favorite book!

Winter Conditions Safety Reminders
With winter conditions quickly approaching, it's a great time to review how to stay safe and avoid slips and falls. Please click on the attachments to get advice from the friendly penguin, who will share important things to remember, including the following:
Plan for extra time to drive to work and extra time to enter the workplace

Focus on your footing - do the penguin shuffle!
Take it slow, avoid a slip
Carry only what you can - use a bag or backpack to keep your hands free
Don't be distracted - focus on your path
Don't use your cell phone
Wear sensible footwear (non-slip sole, deep tread, wide/low heel, consider adding cleats)
No shortcuts - pick the safe route
Step down, not out from the curb
Step down, not out from the car
Watch for changing conditions (ice, snow, sleet)
Report icy conditions
You can also check out these winter safety videos here and here for more tips and a little safety humor!
Thanksgiving Reading Challenge- November 22-26
Thanksgiving Mini Reading Challenge 2023
Get ready to Gobble up some great books! During Thanksgiving, each time you read a book, write the title of the book on the line in a feather (A chapter counts as a "book"). Fill in all 5 feathers; of course you can add more feathers if you'd like!
Be sure to have an adult at home sign your Thanksgiving Mini Reading Challenge and turn it in by December 4, 2023 for a fun prize.
You can:
Bring completed form to school and turn it into your teacher

Have an adult take a photo of your form and email it to emuldoon@ttusd.org
https://docs.google.com/document/d/1V5vuFsOPZ13cML_2A8ltpRmsFK1vjhQgye76mqR7kxw/edit?usp=sharing

Truckee Elementary Book Study
We are starting something new and exciting here at Truckee Elementary this year. Every month we will focus on a book study as a school. The intention is to tie our love of reading with social emotional learning. Each month we'll ask for families to support the book study by listening to a reading of the book at home and doing the home activity. It's a great way to connect. This month's reading is Mango, Abuela and Me. Here is the reading in English and Spanish as well as the home connection activity! Exploring culture with your child can be a fun and memorable experience. There are a number of ways to explore your family culture with your child including cooking together, taking language classes together, or even going through old family pictures and talking about family traditions, stories, and family members that may not be here. Try making a family favorite family recipe! Buy the ingredients together, talk about each step in the process, and eat it together talking about flavors and smells.

Explorar la cultura con su hijo puede ser una experiencia divertida y memorable. Hay varias formas de explorar la cultura familiar con su hijo, como cocinar juntos, tomar clases de idiomas juntos o incluso mirar fotografías familiares antiguas y hablar sobre tradiciones, historias y miembros de la familia que tal vez no estén aquí. ¡Intenta hacer una receta familiar favorita de la familia! Compren juntos los ingredientes, hablen de cada paso del proceso y cómanlo juntos hablando de sabores y olores.
ELD at Truckee Elementary
Have you ever wondered what Designated ELD at Truckee Elementary is all about? Designated ELD meets for 30 minutes every day to help students develop their English language skills. All learners are learning English and therefore students are divided up amongst the grade level teachers and the ELD teacher/coordinator, to meet the needs of the students, right at their level of English proficiency. The ELD teacher/coordinator primarily teaches students who are learning English as a secondary language and are in the early stages of English development. Here at Truckee El, we have students whose native language is Spanish, Turkish, Russian, and Chinese. We are so lucky to have a diverse population to learn from and create lasting connections with.
Mark your calendars and join us for an ELAC meeting (English Language Advisory Committee) on November 14, February 7, April 17 and May 15 all starting at 5:00. Come enjoy food, a raffle, an ELD update, and influence how we best meet the needs of our English language learners. You can even receive a certificate of participation. If you have any questions, please call Stacey Rodarte at 587-2560 ext. 26118, or contact our Community Liaison, Maria Torres at 587-2560 ext. 26348.

Sign up to be a volunteer driver:
If you would like to be a parent volunteer driver, we would love for you to start the process as early as possible. In order to start the process, please complete the Volunteer Clearance Application online. Make sure to attach a copy of your DMV Driving record and a copy of your Liability Auto Insurance for a minimum of $100,000/$300,000.

Attendance Matters at TES
Your children can suffer academically if they miss 10 percent of the school year or about 18 days. That can be just one day every two weeks, and that can happen before you know it.

Some absences are unavoidable. We understand that children will get sick and need to stay home occasionally. The important thing is to get your children to school as often as possible.

Sporadic absences, not just those on consecutive days of school, matter. Before you know it – just one or two days a month can add up to nearly 10 percent of the school year. The state of California describes a Chronic Absentee as a student who misses 10 or more days of school.

If too many absences occur, it is still a problem whether they are excused or unexcused because they represent too much lost learning time in the classroom.

Attendance matters as early as kindergarten. Studies show many children who miss too many days in kindergarten and first grade can struggle academically in later years. They often have trouble mastering reading by the end of third grade.

Preschool is a great time to start building a habit of good attendance. Young children with poor attendance in preschool also lose out on valuable learning time and if chronic absence continues into kindergarten, it can pull down academic achievement.

By middle and high school, chronic absence is a leading warning sign that a student will drop out.

Too many absent students can affect the whole classroom slowing down instruction.

Families should avoid extended vacations that require your children to miss school. Try to line up vacations with the school's schedule. The same goes for doctor's appointments.

For younger children, you can set a regular bedtime and morning routine. Make sure they get 9 to 11 hours of sleep. You can lay out clothes and pack backpacks the night before.

For older children, you can help them develop homework and bedtime routines that allow for 8 ½ to 9 ½ hours of sleep. Make sure that when the lights go out, so do the cell phones, video games and computers.

Get to know your teachers and Mrs. Diprinzio and Mr. Galles. With younger children, make sure you introduce your child to teachers before school starts and keep in touch with the teachers.

Above all, set an example for your child. Show him or her that attendance matters to you and that you won't allow an absence unless someone is truly sick. Avoid asking older students to help with daycare and household errands.

You can turn to the school for help. Many schools offer services for the whole family.

You can ask your principal to calculate chronic absence rates for the whole school. Even if your child attends regularly, it's important to know how many students in your child's school are missing 10 percent or more of the school year.

Seek help from the school or community if you are facing tough challenges related to access to health care, unstable housing, poor transportation or lack of food.
Who Wants to Work at Truckee El?
We now have 1 recess coach position that we are looking to fill. Parents in our Truckee Elementary community are encouraged to apply. This is a hour position from 11:15 am until 2:15pm. It is a great way to be part of our school community and be on the same schedule as your student. Please reach out to Mr. Galles if you are interested. The positions are posted on EdJoin.org and we are hoping to have them filled by the start of the school year. https://www.edjoin.org/Home/DistrictJobPosting/1828294

Tech Tips for Parents
7. Digital Footprint and Reputation

As a parent, it's important to be aware of your child's digital footprint and reputation online. Consider these tips:

Guide your child to be mindful of their privacy online. Help them understand the importance of protecting their personal information and being cautious about what they share and with whom.

Remind your child that online content is permanent. Once something is posted, it can leave a lasting impression. Encourage them to think carefully before posting and consider how it might affect their future. For example, future employers and school admissions officers routinely search online social media and website profiles.

Help your child build a positive online reputation. Teach them about the importance of behaving respectfully and responsibly online. Encourage them to use their online presence to showcase their talents and achievements.

Nurture critical thinking skills in your child. Empower them to evaluate the credibility of online information and be wary of misleading content. Encourage them to question and verify before accepting anything as true. Don't post or repost information that could be suspect.

Discuss social media responsibly with your child. Help them understand the potential risks and benefits of social media platforms. Encourage them to use privacy settings and be mindful of their online connections.

Maintain open communication with your child about their online activities. Create a safe space for them to discuss any concerns or issues they encounter online. Monitor their online presence while respecting their privacy.

The goal is to empower your child with knowledge and responsible digital citizenship, not to instill fear. By being proactive and involved, you can help your child navigate their online digital footprint. More information on helping your child with their digital footprint can be found at Common Sense Media: https://bit.ly/46SMEM8

Each week, we will provide you with valuable tips for you and your family. If there's a specific topic you'd like us to cover, please don't hesitate to reach out to me or our school district's Director of Technology, Mr. Hilton, at ehilton@ttusd.org.

Parent Reminders-
Early outs are incredibly hard at the end of the day. Please refrain from pulling your student out after 2:50 and wait until the end of the school day at 3:15 (or 3:00 for TK/K). Most of the time at the end of the day your student and their class are doing end of day clean up, social skills activities, and closing day activities. Those are incredibly important routine parts of your child's school day. Some classes have enrichment or library or other activities that are out of their classroom for that last part of the day and it's hard to get your child in time before school ends. Unless it's a true emergency please refrain from doing early outs after 2:50.
Please remember to not park in the bus lane between 8:40-9:05 and 2:50-3:20. The bus lane is located up front of Truckee Elementary and when cars park it makes an unsafe path for our students to exit and blocks off our buses.
Information Regarding School Illness
We are entering the cold and flu season and in an effort to keep everyone healthy at school please remember to keep your student(s) home if they are sick. We recommend that your child stay home from school if experiencing illness symptoms. To decide whether or not to send your child to school, please consider the following guidelines.
Definitely keep your child at home for treatment and observation if he/she/they has any of these symptoms:
Fever greater than 100ºF. Your child needs to stay home until they are fever-free for 24 hours without fever-reducing medication.

Vomiting: Your student may return to school once they've been 24 hours without vomiting

Cough and Cold Symptoms: Please keep your student home if they have worsening cough and cold symptoms.
To help prevent the flu and illness, teach your child good hygiene habits:
Wash hands, frequently, for 20 seconds with soap and water

Do not touch the eyes, nose, or mouth (the T-zone)

Cover mouth and nose when sneezing or coughing. Use a paper tissue, throw it away and then wash hands

Avoid close contact with people who are sick. Keeping a sick child at home will help minimize the spread of infections and viruses in the classroom.
Remember to get your flu vaccine!
Please see the following links for symptoms and guidelines for common illnesses
TTUSD's Updated COVID-19 Quarantining Protocol
Thank you in advance for helping to keep our school healthy.
TTUSD Health Services
Important Upcoming Dates
November 14- 2nd Grade Woodward Tahoe Field Trip

November 14- Dental Screening for K/1st
November 14- PTO Meeting at Engel and Volkers 6:30-8pm
November 17- End of First Trimester
November 22 - 24- Thanksgiving Break, No School

November 22-26- Thanksgiving Reading Challenge
November 28- ELAC Meeting @ 5:00 pm

December 5- School Site Council 8-8:50 am in Conference Room
December 6- Minimum Day Students out at 12:50 pm
December 13- PTO Meeting at Engel and Volkers 6:30-8pm
December 22- January 5- No School Holiday Break
January 15- No School MLK Holiday
February 6- ELAC Meeting @ 5:00 pm
February 19-23- No School February Break
March 5- ELAC Meeting @ 5:00 pm

March 6- Minimum Day Students out at 12:50 pm
April 1-5- No School Spring Break
April 16- ELAC Meeting @ 5:00 pm
May 1- Minimum Day Students out at 12:50 pm
May 8- Combined PTO/ELAC Meeting @ 5:00 pm

May 15- ELAC Meeting @ 5:00 pm
May 16- June 8- CAASPP Testing @ TES 3rd-5th Grade
June 21- Last Day of School (with 5 snow days)
Truckee El Facebook Page
Did you know the Truckee El PTO has a Facebook page? Please click the link below for information on PTO events and how you can get involved.
https://www.facebook.com/truckeeelpto?mibextid=ZbWKwL
While we are sharing Facebook pages, please join the Truckee Elementary Facebook Page. All of our bulletins will also be shared on Facebook as well.
Ryan Galles
Ryan is using Smore to create beautiful newsletters