TEAM GOOD LIFE NATION 2 B
RECOGNITION & CELEBRATION FOR JUNE 2016
SUMMER SUMMER SUMMERTIME!
I love summer! I love the weather, the food, and all the fun activities that happen in the summer. I love the BBQs, the community events, and just hanging out by the pool. A lot of people get sidetracked during the summer and they think they can't really work their business. I'm the opposite. Summer is my FAVORITE time to work Arbonne! I love all the opportunities I have to network and get friends together. Sure, I seem to get a few more cancellations during the summer because there's just so much going on and people sometimes choose a family BBQ over an Arbonne party. I get it! No big deal! I know this is going to happen so I just work harder to book more during these months. It's all about mindset. In this business, we've got to learn to go with the flow, expect things to come up and simply prepare for it to happen. A decided heart gets this and does whatever it takes to ensure that the system (8 shows a month) is still followed. It's still the same recipe...whether it's 100 degrees outside or 50!
Summer is also a crazy time in terms of incentives! Holy moly...that VIP pool party was off the hook fun! And the next one up at Mo's is going to be just as amazing (picture a humongous bonfire and all of us gathered around it in our adorable white Arbonne logo'd vests...I can't wait!). And don't forget that mountain retreat!!!! Every single one of you CAN earn that incentive IF you really want to. Ask your AM or myself to MAP YOU OUT and then get to work!!! I promise your life and your business will be forever changed after attending that event. I can't adequately describe what happens when the leaders, movers and shakers come together for a weekend of bonding, sharing, learning and growing...it's truly magical and I want you ALL to experience it. So please set your mind on achieving it and JUST DO IT!
Remember that what we do today usually shows up in 60-90 days. September is ALWAYS a huge month for us with Holiday products launching and I know Arbonne has some special tricks up their sleeve so we want to do whatever it takes to prepare ourselves NOW. Let's commit to working hard this month and next so that our September is ROCKING!
I love and appreciate all of you so much! Thank you for your commitment to this team and to your WHYs. We WILL be a Nation this year! And any one of you who wants to be a part of that as a District, Area, Region or even Nation CAN! Let's lock arms and do this together!
Love,
T.
"Overcome Obstacles" Learn & Burn by Kelly Yurosek
Visualizing obstacles in your business as hurdles in a run...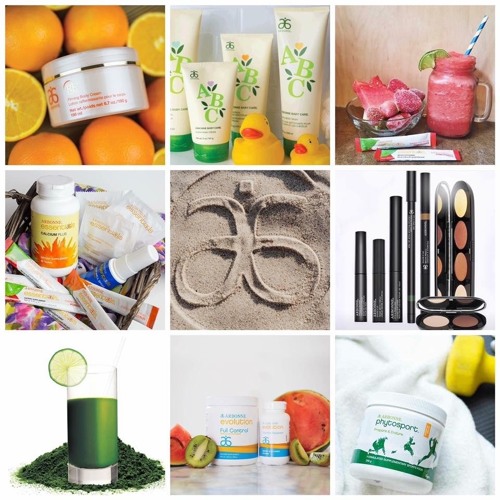 Toni-Ann Templeman
Kelly Yurosek "Overcome Obstacles" by Toni-Ann Templeman
LET'S ALL SURF THIS WAVE TOGETHER!
Welcome New Consultants!
Elizabeth Godsell of Invercargill, NZ, sp'd by Kate Blickle (New Zealand in the house!)
Torrie Parkhurst of Woodland, CA, sp'd by Lorene Leathers
Karla Packwood of Sacramento, CA, sp'd by Leah Roman
District Managers in Qualification, Finish Strong in July!
Leah Roman of Sacramento, CA, sp'd by Tanya Powell
Karla Packwood of Sacramento, CA, sp'd by Leah Roman
Jen Wenck of Woodland, CA, sp'd by April Vanderford
Elizabeth Madera of Davis, CA, sp'd by Nalehua Pitoy
Traci Neilson of Woodland, CA, sp'd by Allison Dodd
Traci Pryor of Woodland, CA, sp'd by Traci Neilson
Sarah Miller of Sacramento, CA, sp'd by Shawna Durgin
Torrie Parkhurst of Woodland, CA, sp'd by Lorene Leathers
Tessa Reynolds of Sacramento, CA, sp'd by Devon Hood
Elizabeth Godsell of Invercargill, NZ, sp'd by Kate Blickle
Audry McWhirter of Sacramento, CA, sp'd by Dani Bartlett
Lacey Kolvoord of Vacaville, CA, sp'd by Dani Bartlett
NEW District Managers!
THIS SECTION NEEDS TO BE EXPLODING WITH NAMES!!! IT'S JUST A STEPPING STONE TO GREATER THINGS BUT IT'S A NECESSARY ONE!
Area Manager in Qualification!
AREA IS THE NEW DISTRICT! $10,000 TO GET HERE...THAT'S YOU AND JUST 3 OTHERS DOING YOUR $2500 BUILDING BLOCK! EASY PEASY! GO FIND YOUR THREE!!!
NEW AREA MANAGER
LINDA PARKER CHALLENGED US TO BE 8 AREAS WIDE (AND YOU WILL BE A NATION)! IF YOU CAN'T SEE YOURSELF AS AN ENVP YOUR VISION IS TOO SMALL!!!
REGIONAL VP IN QUALIFICATION!
WHAT WOULD A $4,000-$8,000 A MONTH PAYCHECK DO FOR YOU AND YOUR FAMILY? $40,000 IS JUST 16 PEOPLE DOING $2,500 A MONTH! YES! IT'S THAT SIMPLE! WHAT MODEL BENZ WILL YOU BE DRIVING? HAVE YOU DECLARED IT? SET A DATE? BACK IT UP WITH OUR SYSTEM OF ACTIVITY AND YOU'LL GET THERE!
NEW REGIONAL VICE PRESIDENTS!!!
YOU DESERVE TO BE AN RVP! YOU DESERVE TO DRIVE THAT BENZ! YOU DESERVE TO LIVE A 'GOOD LIFE' BY DESIGN! YOU ARE WORTHY!!!!
National Vice Presidents in Qualification!
YOU. YES YOU. YOU CAN AND WILL BE HERE IF YOU FOLLOW THE SYSTEM, PLUG IN, ARE CONSISTENT AND HAVE AN ATTITUDE OF GRATITUDE WITH A SERVANTS HEART. WE WILL BE A NATION THIS YEAR IN 2016 BUT EVEN BETTER IS MANY OF YOU WILL BE COMING ALONG RIGHT AFTER! NO ONE HAS ARRIVED UNTIL WE ALL HAVE!
NEW NATIONAL VICE PRESIDENTS!!!
I can't wait to celebrate ALL of you here! You each have the potential. Will you live up to it? Or will you listen to your excuses? You ARE a leader, you ARE capable, you DO deserve the life of your dreams and people deserve you to share it!
BONUS and INCENTIVE TIME
District Bonus - extra $200
Tanya Powell
Kimi Hatcher
Dani Bartlett
Area Bonus - extra $400
Tanya Powell
Region Bonus - extra $600
Trifecta Bonus - earned all 3!
Strong Start Graduates
TOPS & SPONSORING
*Top
Region
Sales*
Tanya Powell $51,248.50

*Top Region Sponsoring @ 150+*
Tanya Powell 52
*Top Area Sales*
Tanya Powell $20,955.50
*Top Area Sponsoring @ 150+*
Tanya Powell 17
*Top District Sales*
Tanya Powell $11,101
*Top District Sponsoring @ 150+*
Dani Bartlett 12
*Top Personal Sponsoring*
Michelle McMillen 7
2nd Q Incentive: VIP Pool Party
Congrats to
Executive Area Manager Kimi Hatcher
and
Area Manager Dani Bartlett
for being the ONLY two from our team to earn this incentive! They earned their DM Bonus April, May & June to earn the exclusive pool party with the VPs and other VIPs!
You ladies deserved it!
MOUNTAIN RETREAT 2016
Earn this swanky celebration in Tahoe with your VP Team! Be showered with gifts and pampered with meals and incredible training! You have July and August left to earn this incredible retreat! Even if you started today, you can still earn this! To prove it, AM Dani Bartlett lead by example and earned the retreat in ONE MONTH! Remember... the DMs you help can be stacked! It's the "double district" method and it is duplication at its best! It all starts with the ASK!
3rd Q Incentive!
Missed out on the VIP Pool Party? Don't get left on the sidelines again! It is up to YOU to earn this next incentive and help your team earn it too! Decide today and MAKE IT HAPPEN! Let's bring the most people from the Good Life Nation 2 B to this incentive!
Regional Vice President & Independent Consultant