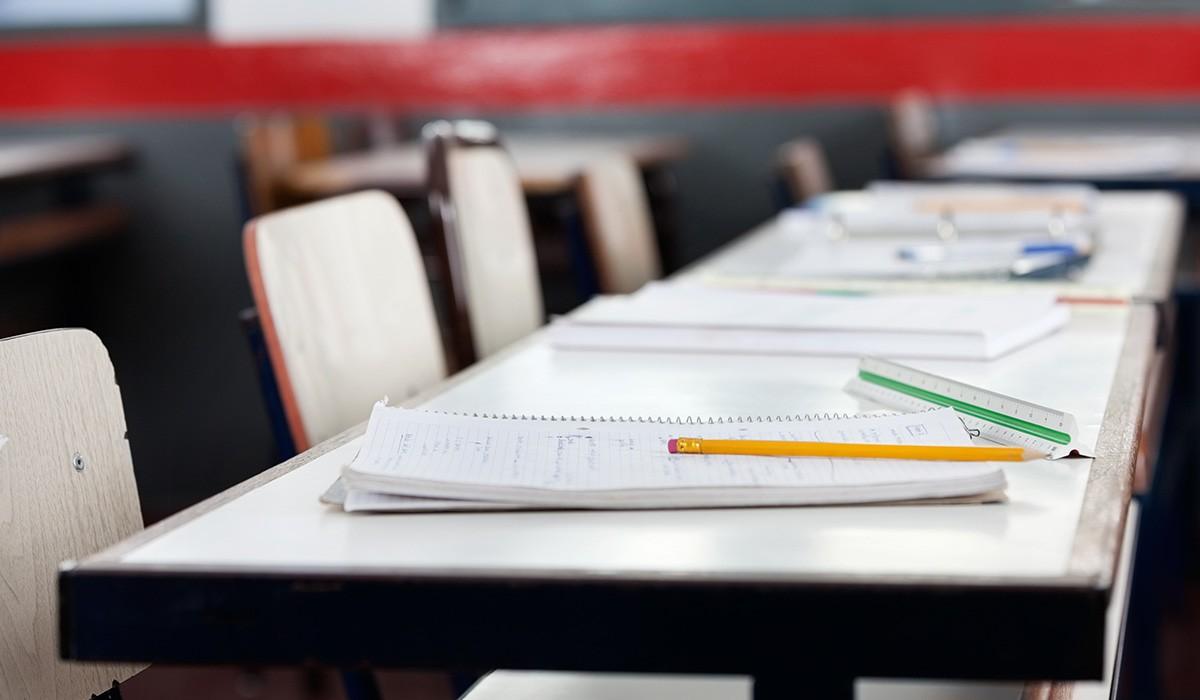 Raider Family News
First Day Of School
Welcome Back!
We are very excited to welcome all of our students back to school next week. School starts at 7:25 a.m. on Wednesday, August 30, 2023. Students may be dropped off beginning at 7:00 a.m. and breakfast is available in the Student Dining Center (SDC) until 7:20 a.m. every day. Wednesday is an early release day for all students in grades 10-12. Students in grade 9 will remain with us all day with a dismissal at 2:05 p.m. Bus transportation home will be available for both groups of students. Please review the first day of school schedule below:
In an attempt to limit the back up of traffic on Luther Avenue, County Street and other places, the
following student drop off and pickup pattern will be used again for the 2023-2024 school year. Just like last year the following will be the drop off and pickup pattern:
The Luther Avenue Entrance to Blue Raider Boulevard will be closed from 7AM-7:30AM for student
drop off. To drop students off on campus you will need to enter onto campus from the County Street/Grandview Avenue entrance or from Clifford Holland entrance (refer to image below).
The southbound lane (closest to the building) of Blue Raider Boulevard will remain closed to all traffic during this time except for SBRHS/Fisher Bus special education vans.
When picking up your child in the afternoon it is also highly recommended you enter onto campus using the County Street/Grandview Avenue or Clifford Holland entrance and stay in the northbound travel lane of Blue Raider Boulevard for your child to exit the building.
Luther Avenue is posted no parking or standing and this will be enforced by the Somerset Police
Department.
If there are any questions regarding the route update please contact SRO Vicente-Roberts at
Guidance Counselors/School Adjustment Counselors
Dr. Susan Brelsford, Principal
Mrs. Kim M. DoCouto, Assistant Principal, Grades 10 & 12
Mrs. Erica Pereira, Assistant Principal, Grade 11
Mr. Matthew Talbot, Assistant Principal, Grade 9
Welcome New Staff
We have been very busy hiring this summer. We would like to welcome the following people to our Raider Family:
Mr. Jose Araya-Yampey: Biology Teacher
Ms. Neville Barry: ELA Teacher (WELCOME BACK!)
Dr. Katelyn Champine: Special Education Content Coordinator
Ms. Colleen Dufresne: Administrative Assistant (Guidance)
Ms. Sarah Godet: Special Education Administrative Assistant
Ms. Heather Kuplast: Special Education Teacher
Ms. Alison Loranger: School Adjustment Counselor
Mrs. Elaine Murray: Administrative Assistant (Main Office)
Ms. Kelsey Oliveira: Biology Teacher
Ms. Kelly Rezendes: Guidance Counselor
Mr. Tyler Rousseau: Social Studies Teacher
Mr. Matthew Talbot: Assistant Principal
Ms. Danielle Tinkham: Science Content Coordinator
August 28: Wellness Night (all fall athletes should attend)
September 5: Picture Day
September 27: Early Release
October 17: Early Release/ Parent Teacher Conferences
October 20: Early Release
October 25: Early Release
November 7: No School
November 10: No School
November 22: Early Release (10:30 Dismissal/ No Lunch Served)
December 25-January 1: No School
January 15: No School
January 24: Early Release
February 19-23: Winter Vacation
March 5: No School
March 29: No School
April 8: Early Release (No Lunch Served)
April 15-19: Spring Vacation
May 3: Jr/Sr Prom
May 27: No School
May 31: Graduation
Dr. Susan Brelsford
Dr. is using Smore to create beautiful newsletters