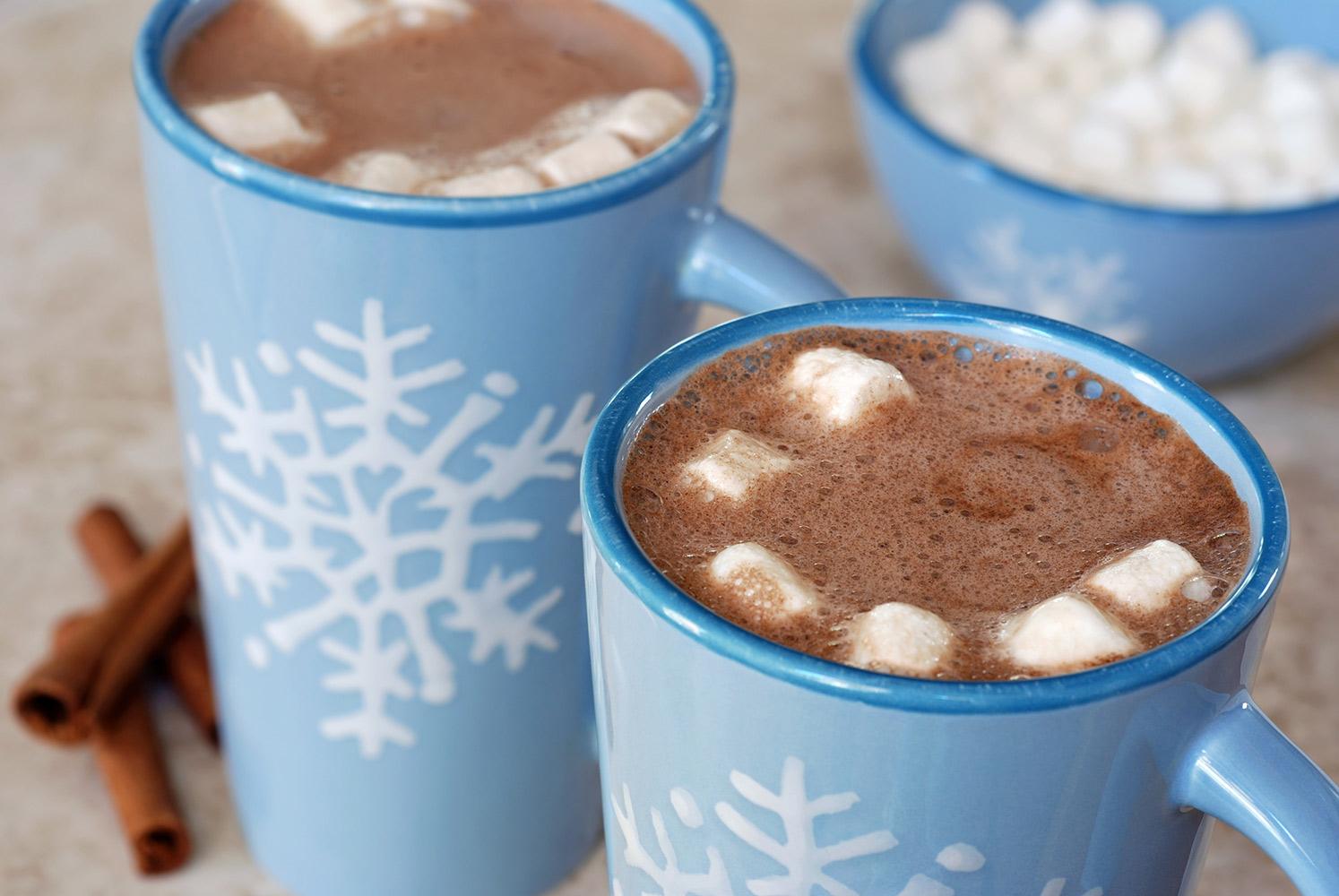 Cougar Courier
December 11
THIS NEWSLETTER TRANSLATES INTO 100 LANGUAGES
Português: Para traduzir este boletim informativo para outro idioma, clique no boletim informativo e, em seguida, clique em "Traduzir boletim informativo" à sua direita.

Español: Para traducir este boletín a otro idioma, haga clic en el boletín y luego haga clic en "Traducir boletín" a su derecha.

IMPORTANT DATES AND UPCOMING EVENTS
December 24-January 2nd - School Vacation

January 5th - Home and School Meeting - 7pm - Mulready Library
January 11th - Half Day - Professional Development - 11:45am dismissal
January 16th - No School - Martin Luther King Day
February 15th - Half Day - Professional Development - 11:45am dismissal
February 20th-24th - WInter Vacation
March 13th - No School - Professional Development
SPRING MCAS DATES ANNOUNCED
Below are the dates for the Spring 2023 MCAS tests. Please make sure your child is in school for the tests. Children always do better and take more time when they take it altogether. When they make-up the test, they tend to rush through it.
ELA grade 3 - April 3 and 4
ELA grade 4 - April 10 and 11
Math grade 3 - May 8 and 9

Math grade 4 - May 11 and 12
HOME AND SCHOOL ASSOCIATION
Next Meeting
Our first meeting of the new year will be held on January 5, 2023.
Coffee and Cocoa Staff Appreciation
Our annual "Coffee and Cocoa" holiday staff appreciation event will take place on Wednesday, December 21st. We will deck the staff room in holiday cheer and provide our wonderful staff with an array of breakfast foods, beverages, and festive treats. We are asking parents for help providing these items. See the volunteer signup link below to sign up for an item. If you're a baker and there's something you don't see on the list that you'd like to provide, just let us know!
We will be collecting food donations starting this week. Food donations may be dropped off at school or transported in your student's backpack, we just ask that any perishables be brought to school by 8 am on the morning of the event.
Sign up here: https://volunteersignup.org/A94DL
Thanks for your help!
Jingle Bell Fair
THANK YOU SO MUCH TO OUR VOLUNTEERS! Parents, Grandparents, Alumni families, High Schoolers, Middle Schoolers, Softball Players! We couldn't have done this without your help!!!! You are all the best.
We hope all the families had an amazing time!!!
A special thank you to Meg Bear! She has been at this for 8 years and 4 of those years she has lead the show. Today was her last Jingle Bell Fair (don't worry, we will drag her back for artsy guidance and volunteering next year!) Meg, thank you so much for your time, energy and talent. You are the epitome of holiday spirit and lucky for us you have gifted it year after year for our Ohana through the Jingle Bell Fair. We love you.
Email us with your questions: jlmulreadyhomeandschool@gmail.com
Follow us on Facebook:
Mulready Home and School Association
Support us on Amazon Smile:
Mulready School Parents Association
Spiritwear Store:
TOYS FOR TOTS CHALLENGE
The Mulready Elementary School is having a Toys for Tots Drive beginning Monday, December 2nd until Tuesday, December 13th.
If the school collects at least 200 items each class will earn a surprise.
Members of the Hudson Fire and Police Department will be picking up the toys from Mulready and adding the toys to the items collected at the Hudson Fire Department and Police Station. Please consider donating a new unwrapped toy.
Thank you and Happy Holidays.
FRIDAY SCIENTIST
Each week a student in Mrs. Calvanese's class chooses an experiment. The student follows a format for a lab report and presents it to the class. The student then performs the experiment. This week, in Mrs. Calvanese's class, a girl showed the chemical reaction )an explosion) that takes place when yeast and hydrogen peroxide are mixed together.

HUDSON'S GOT TALENT JR.
Do you have a special talent (dance, sing, play an instrument, take karate lessons or gymnastics, etc.)? Do you like to perform?

Forest Ave is hosting the 13th Annual Hudson's Got Talent Jr.!! HGT Jr. It is open to Forest Ave, Farley & Mulready 3rd & 4th grade students.
We will be hosting Performance Previews, from 6-8PM, in the Forest Ave Café on the following dates: Tuesday, 1/3/23, Wednesday, 1/4/23 OR
Monday, 1/9/23. All acts should be no longer than 3 minutes.
If your performer cannot make one of the scheduled dates, please contact Kelly Haley to make arrangements for another time.
All music should be in a MP3 (youtube videos are OK). Music should be able to be shared.
_____________________________________________________________________________________
IMPORTANT DATES:
Registration ends: 1/4/23
Rehearsal: 2/2/23
Show: 2/3/23
SIGN UP:
Please send completed
registration form to your
school—
Attn: Kelly Haley, HGT JR/
Forest Ave
QUESTIONS??
Kelly Haley, 508-577-5869 or
kahnah98@gmail.com
(please put HGT JR 2023 in the subject line when e-mailing.)

________________________________________________________

PLEASE FILL OUT FORM COMPLETELY:
Student Name: _________________
Parent Name: __________________
Parent Email: _________________________________________________
Parent Phone: __________________________________
School: ________________ Grade/Teacher: _____________________________
I will be attending the Performance Preview on: (circle one) 1/3/23 1/4/23 1/9/23
Act: _________________________________________________________________
Song Title:____________________________________________________________
Performing with:_ _______________________________________________________
I acknowledge that HGT Jr will be aired on HUD-TV. I give my
permission for _________________________ to participate in the Hudson's Got Talent Jr.
show and acknowledge that HGT Jr will be aired online on HUD-TV. I also give
permission for my son/daughter to be photographed.
Parent Signature: ______________________

PRE-K REGISTRATION INFORMATION
November 9, 2022
Dear Parent/Guardian:
This introductory letter is to inform you of our programming and enrollment information for the Hudson Public Schools preschool program in the fall of 2023.
Preschool Options:
Hudson Public Schools and CHAPS, Inc. have partnered to offer a part-day inclusion preschool at The Hubert School. This part-day preschool program offers a variety of classes in six classrooms and schedules for children ages 2.9-5 years old. The morning session is held from 8:30-11:30, the afternoon session is held from 12:00-3:00. Transportation is not provided. For your reference, current class choices and tuition rates are at www.hudsonchaps.com, and information for the 2023-2024 school year will be available in March 2023.
In addition, we have a few spots available in the Farley Integrated Preschool and the Mulready Integrated Child Development Preschool programs. Each preschool has a four-day class that mixes 3 and 4 year old students together. Classes are held Monday, Tuesday, Thursday and Friday from 9:00 a.m.-11:40 a.m. Children must be 3 years of age by August 31, 2023 to be eligible. Transportation is not provided. Tuition is $2,305.00 and includes a non-refundable $65.00 deposit. Students will attend Kindergarten in their home district schools, which may be different from the preschool they attend.
Enrollment Process:
The Hubert School, operated by CHAPS, Inc., conducts registration in March. This process is coordinated by the Hubert School. Registration forms, fees and all enrollment paperwork are completed with the Hubert School. If you have any questions about the CHAPS part day classes, please contact the Hubert School (978)567-6130 and ask for Mrs. Patulak or Sally@hudsonchaps.com
The Farley and Mulready Preschools are operated by Hudson Public Schools. Since there are a limited number of openings, Hudson Public Schools will conduct a lottery for interested parents on December 22, 2022.
The lottery is early to alleviate families' concerns that they could lose a possible spot in the Hubert School if they do not get one of the few slots in the Farley or Mulready programs.
Lottery Process for Farley and Mulready Preschool:
Any family wishing to enroll their three or four year old child in the Farley or Mulready preschool program will need to enter the lottery which will be held on Wednesday, December 22, 2022 at 9:00 a.m. on the second floor of the Hudson Public Schools Administration Building located at 155 Apsley Street. Families will receive a letter within a couple of weeks of the lottery letting them know if they have a slot for September 2023 or are on the wait list.
Enclosed is a preschool lottery form for Farley and Mulready. To enter the preschool lottery, complete the attached form and mail it to Renee Graca, Student Services Office, Hudson Public Schools, 155 Apsley Street, Hudson, MA 01749. The deadline for lottery applications is 4:00 p.m. on December 20, 2022. Please do not send the $65.00 deposit with your lottery application. If you have any questions about Farley or Mulready, contact me at 978-567-6100 x-42118.
Sincerely,
Renee Graca
Office of Student Services
155 Apsley Street
Hudson, MA 01749
Enclosures: Hudson Public Schools Lottery Application
HUDSON PUBLIC SCHOOLS LOTTERY APPLICATION
My child will be 3 or 4 by August 31, 2023, please enter them in the preschool lottery.
Please number the options in the order of your preference (1 = first, 2 = second):


______ Mulready Elementary School Integrated Child Development Program Preschool four-day program. This class mixes 3 and 4 year old students together and is held Monday, Tuesday, Thursday and Friday 9:00 a.m. – 11:40 a.m. Transportation is not provided. Tuition for this class is $2,305.00 this includes a non-refundable $65.00 deposit.
______ Farley Elementary School Integrated Preschool four-day program. This class mixes 3 and 4 year old students together and is held Monday, Tuesday, Thursday and Friday 9:00 a.m. – 11:40 a.m. Transportation is not provided. Tuition for this class is $2,305.00 this includes a non-refundable $65.00 deposit.

Child's Name: _______________________________________________

Child's Date of Birth: _________________________

Female: _____ Male: _____

Parent's/Guardian's Name: _________________________________________

Address: ______________________________________________________

Phone: Day: ____________________ Cell: _____________________

E-Mail Address: _______________________________________________________


****Deadline for lottery applications is 4:00 p.m. December 20, 2022****
WINTER IS HERE!! --LABEL CLOTHING AND LUNCHBOXES
We have three tables of sweatshirts, jackets, lunchboxes and backpacks. Please label your child's belongings. That way we can be sure that the items get back to their owners.
Also, if your child is missing clothing or a backpack or lunchbox, feel free to stop by and check out our tables.
SCHOOL WEBSITES: (If link does not work, copy and paste it into the address bar.)
Kelly Costa-Sardella
Kelly is using Smore to create beautiful newsletters