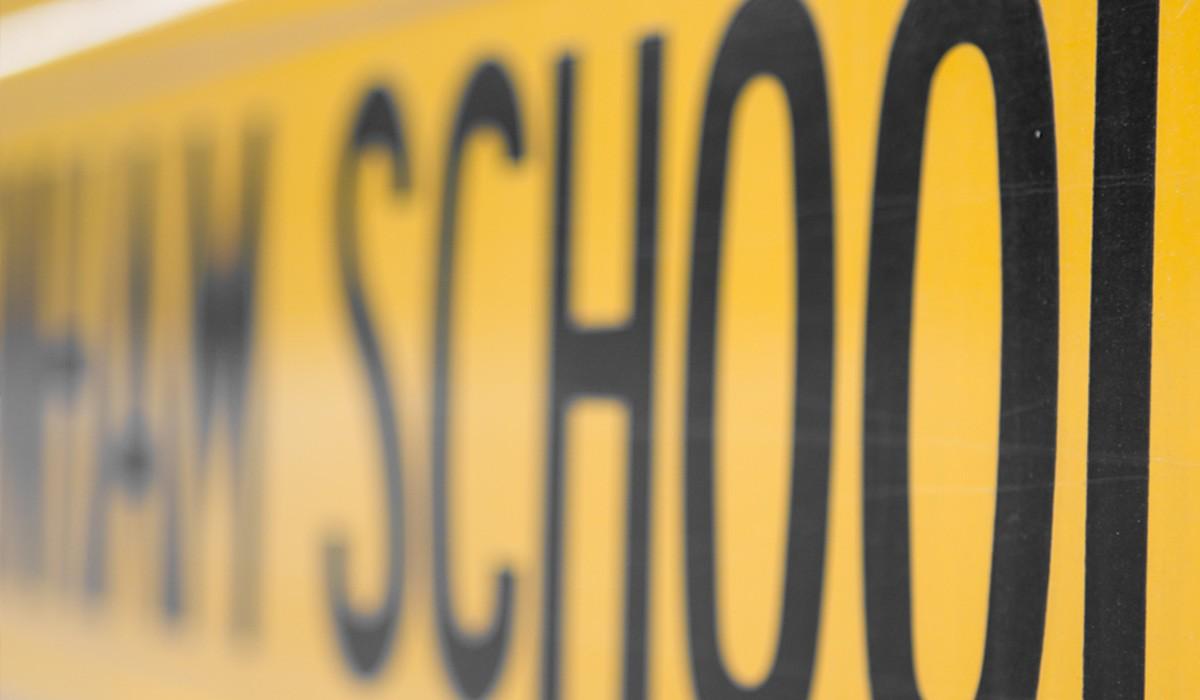 Welcome to the 2023-24 School Year
Abernethy is so excited to have everyone back!
Welcome to our first Newsletter of the 2023-24 school year!
I hope you all had an amazing summer break! The staff and I are looking forward to welcoming everyone back from the summer break as well as giving a big WELCOME to our new students and kindergarten families!
For all new families, my name is Melissa Dunn and I am the principal of Abernethy. This will be my second year here, but my 15th year in Portland Public Schools. I am so excited to be starting another school year with the incredible staff, students and community of Abernethy!
I can't wait to hear all the summer stories from all the students when they return. This summer I was able to spend some time with my family, catch up on some projects around my house, lots of projects around the school and prepare for the 2023-24 school year! I started the summer off by attending my 22 year old son's college graduation. What an experience that was. Saying I was a proud mom just does not capture how proud I was in seeing the grown up that he has become and watching him walk across that stage to get his diploma. I was also able to spend a lot of time as my 13 year old daughters taxi driver. One would think that does not sound like fun, yet I loved it! I do not get to do much to help with the getting here and there during the school year and I actually found the time in the car with her very enjoyable.
Our big family time event this summer was our trip to Maui. This was a trip 2 years in the making, somehow managed to match with everyone's schedule and one I hold close. My family of 4, my sister's family of 4 and my parents, were able to spend our time on the island before the heartbreaking fire. The beautiful and historic town of Lahaina and the absolutely stunning Front Street will forever hold a special place in my heart.
Ladd's Addition Green Street and Sewer Project
It has been a busy around the building this summer. I am not sure if you all are aware of all the construction happening?? Maybe you are and maybe you are not, but rest assure, we have been told that all immediate roads alongside Abernethy will have construction finished by the evening of August 28th! Just in time to welcome everyone back on the 29th! Currently, Orange St. is closed, so if yo have tried to drive down this street, you were probably greeted with big tractors and trucks as well as a lot of LOUD noises. If construction is not done as we get closer to the start of school, I will send out a follow up announcement, however, I am really hoping that it goes as well as they say it will and will indeed be complete by the evening of the 28th.

Building Improvements This Summer
It has been just as busy inside our building this summer as well. Our custodial staff, Scott and Roderic have been very busy cleaning all classrooms, hallways and common spaces in anticipation of all our students arrival on the 29th. It is always amazing the sparkle that you see on a newly waxed hallway! I want to extend a big THANK YOU for all the work that they have done for our building.

This summer we also had new floors and carpet put down in our auditorium. It looks like a brand new space!

Unfinished Building Improvements This Summer
This summer the district has been helping us address the facility needs within our kitchen, mainly reflooring and updating the ramp to the walk-in refrigerator as well as a plan to update the shelving and service line. As with all old buildings in Portland, we hit a little bit of an unplanned setback and the kitchen will not be ready by the start of the school year. This is definitely not what we wanted to happen, but we do have a plan for how we are going to ensure your students have access to school lunch.

Here is what you and your student can expect:
We will be adhering to the district menu for Abernethy as closely as possible. The menu can be found at www.pps.net/Page/214.

Meals will be made and prepared in the Franklin High School kitchen and delivered to the school site just in time for lunch services. This is similar to how they regularly support meal services for Access.

Meals will be served off of a portable service line within the cafeteria.

All foods will continue to meet all food safety standards.

We will continue to provide information as the repairs progress so that families will be aware of the anticipated kitchen re-opening.

The repairs only impact the kitchen space - and will not have an impact on the surrounding school areas, air quality, or drinking water.

Meal benefits and payments to meal accounts will still follow the same process and can be found on our website.
As this is not ideal, it will not be forever and the end result will be a safe and functioning kitchen.
I know that there has been a lot of wondering around teacher assignments for your students. The office staff and I have been busy with all the new enrollment over the past 2 weeks. We are so happy to welcome all our new students and we know that they are going to LOVE Abernethy. With new students and a couple of unexpected movement form others over the summer, we have been trying to ensure that when looking and making class lists we are keeping the best learning environment for your students as our main focus. We are looking at friends students may have, students who maybe do not pair well if in a class together and a balance of social, emotional and academic needs within every class.
With that being said, teachers report back to the building on Wednesday, the 23rd, and will give a final look at the groupings to identify any red flags or partnerships that we should consider and we will send out notice that teacher assignments will be visible in ParentVUE.
An update to staff names - Ms. Arthurs has changed her name to Ms. Shah
If you do not have ParentVUE set up, here are steps that you can take now so that when the announcement is made, the process should be simple.
If you have an account set up, and like me, always forget your password, here are steps that you can follow:
Parents:
Go to the ParentVUE login page
Select I am a parent
Select More Options
Select Forgot Password
Enter the email address that was used when the account was activated
Select Send Email
You will receive an email which contains a one-time use reset link
As always, if you have any trouble with resetting your password, please call Christine in the school office. She will be happy to help with any troubleshooting.
If you are wondering what school supplies to purchase, supply lists are by grade level and not tied specifically to a teacher, other than the reams of paper.
If you click on the School Supply image and you will find the supply lists for every grade.
If you are in need of assistance for any or all school supplies, here is a google form that will connect you to our school counselor, Jenny Morgan, and she will happily ensure that your student has all their supplies on the first day of school.
Melissa Dunn
Principal, Abernethy Elementary School mdunn2@pps.net (971) - 425 - 5486