JoNi Case Studies
Student #3 and Teacher #4
Concerning extracurricular activities, the contract states...
"The teacher may be assigned to any position in the district for which he or she is qualified, and maybe assigned reasonable incidental duties, including supervision and sponsorship of extracurricular activities or other district programs."
Missouri Statutes that Apply
Donald (With the Pierced Face)
Student Case #3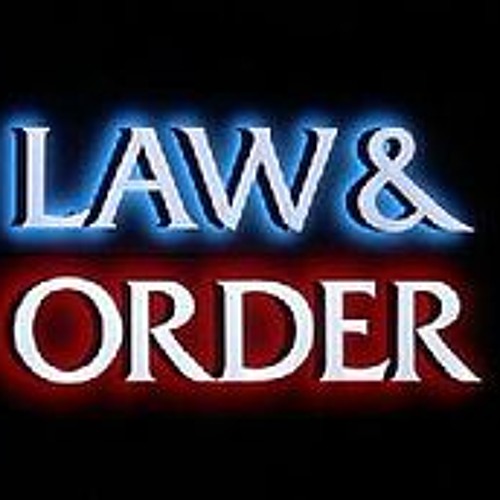 Matheus Senra
Law and Order Theme by Matheus Senra
In the (educational) criminal justice system, the (students) people are represented by two separate yet equally important groups: The police (or Assistant Principal), who investigate crime, and the district attorneys (Principal or Superintendent), who prosecute the offenders. These are their stories.
Donald has been a student at Junction High School for three years. During the three-year period he has constantly been in and out of trouble. In September of his senior year, Donald shows up with shoulder length hair, sunglasses, and earrings all over his face. As a result, he is suspended from school until he cleans up. He refuses and files suit against the school district.
MISSOURI STATUES THAT APPLY
What Tinker Ruled:
"First Amendment rights, applied in light of the special characteristics of the school environment, are available to teachers and students. It can hardly be argued that either students or teachers shed their constitutional rights to freedom of speech or expression at the schoolhouse gate."
"In our system, state-operated schools may not be enclaves of totalitarianism. School officials do not possess absolute authority over their students. Students in school as well as out of school are 'persons' under our Constitution. They are possessed of fundamental rights which the State must respect, just as they themselves must respect their obligations to the State."
Local Approaches to Face Bling
RSSD Student Dress Policy
RSSD Policy: Student Dress Policy 2651 The Board of Education expects student dress and grooming to be neat, clean and in keeping with community standards, so that each student may share in promoting a positive, healthy and safe atmosphere within the School District. This expectation includes the school day and school sponsored extracurricular activities.
Although the school cannot address every dress code violation in writing, some examples are listed below.
● Clothing styles, unusual grooming, or jewelry that is disruptive to the learning process will not be allowed.
● Any piercing through the lip, nose or eyes that uses a ring will not be allowed to be worn during the school day.
Facial Piercings Banned in Knox County Schools
"Facial piercings have been a rising issue in schools. They have been found to be disruptive to the educational process and have been a safety concern, as well," said High School Principal Andy Turgeon. "By implementing this new policy we hope to improve the safety of all
"NO facial piercings (piercing must be limited to the ears and the piercing must be no larger than that required by a standard earring. Tongue piercing is not permitted.)" (naval piercings addressed by the board policy of no bare midriffs)
PIERCING BAN VIOLATES RELIGIOUS FREEDOM (Free Exercise Clause)
Ariana Iacono, 14, was suspended for a nose ring. She and her mother (and nose ring) returned and she was suspended for another 5 days. She and her mother are members of the Church of Body Modifcation. Globally the non-theistic groups has about 3,500 members and has a clergy. The ACLU took the case which eventually went to a federal judge which ruled in Iacono's favor.
http://www.cbsnews.com/news/teen-school-ban-on-piercing-violates-religion/
Ad Cautelam Homenum Revelio (ACLU - Rhode Island)
...On the other hand, removable body piercings may be held to not fall within the realm of constitutionally protected expression at school. However, the ACLU believes that to punish you for your hairstyle or body piercings, your school should have to show that they were disruptive or caused a valid health or safety risk.
In Loco Parentis
Code of Conduct Violations
If a student is referred to a Principal or Assistant Principal because of an alleged code of conduct violation, thatdoes not constitute an alleged commission of a crime or offense. In other words, a student who violates student dress code or creates a disturbance in class can be interviewed without a parent or guardian present. If the student's parents demand to be present for the interview, you can rely on the principle of "in loco parentis" and/or the statutory provisions cited above in respectfully rejecting their demand. Remember, it is the pupil's responsibility to comply with the District's rules and regulations, N.J.S.A. 18A:37-1, and the administrator's responsibility to hold every student accountable for misbehavior inside of school, on the playground, and on the bus to and from school. N.J.S.A. 18A:25-2.
My Verdict
Questions to Consider:
1. The case study does not say if the district had a policy regarding hair, sunglasses, or face earrings.
2. Do parents and students have a say in the dress code process?
3. Are piercings covered by the first Amendment? (Piercings are a form of nonverbal form of expression; so generally not protected under 1st Amendment)
4. What qualifies as a distracting and unhealthy piercing?
Unless otherwise noted in the school handbook:
1.Policy of DBAT = lose the sunglasses unless you have a doctors note.
2. Keep the hair
3. Depending on the piercing number and locations, keep them or remove them during the school day if they become a distraction or you keep taking them out of your face or wherever.