Resources Reminder
Special Issue of the Digital Broadside
Welcome to 2015 - 2016
Welcome back to school.
As most of you know, just about every week, I send a newsletter to all the Social Studies teachers detailing some current events related to the classroom, instructional strategies, new resources, professional development opportunities, and more.
This newsletter serves as both a reminder and introduction to all the resources you have available. Some are new resources while others are some that have been around, but may still be a unintended secret.
Hope this is helpful!
New Resources for Civics
Over the summer, a few teachers helped created
Civics
resources for everyone in the county.
Scott Rizzi created, and is creating more, Kahoots! for each Civics SOL. You'd think Kahoot would make it easy to access, but you would be wrong. The best way to find them is to:
log into your Kahoot Account;
Click on the PUBLIC KAHOOTS at the top of the screen;
In the search box, type in hcpssocialstudies
That should do the trick.
Carey Smithson created banks in Socrative for Civics SOLs. Again, Socrative doesn't make it easy to access other people's stuff. So:
Log into your Socrative Account;
Go to Manage Quizzes;
Go to Import Quizzes;
In the first box, asking for SOC numbers, use these:
Socrative Codes

CE.2 SOC-16807573

CE.3 SOC-16807809

CE.5 SOC-16807929

CE.6 SOC-16842100

CE. 7/8 SOC-16870410

CE.9 SOC-16870728

CE.10 SOC-16895597

CE.11 SOC-16967504

CE.12 SOC-16989366

CE.13 SOC-16989778

CE.14 SOC-16989959

Quizlet, stealing from Nancy Pierpont and a Mr. Byvik, there are these two sets of flashcards (Pierpont and Byvik) already created. Thanks Quizlet for making sharing so easy!

Civics Review Packet: The team at Moody made this packet last year to help Advanced 7th graders do well with Civics content. Use as you want.
Oldies but Goodies
Here are sites I've had for a while with different resources:
RIGOR
This summer, and in training last year, I've discussed the topic of RIGOR in Social Studies. For me, RIGOR means: Reading, Inquiry, Grouping, Organization,and wRiting- all for a purpose and involving Critical Thinking. To help teachers, I've created this
RIGOR folder
in Google with dozens of activities for you to use in class. Some of them are quick and easy, others might take an hour to plan out in your class.
Interactive Achievement
I have just entered Student Growth Measures for all middle school content and all SOL tested content in the high school level.
There are also 100s of questions in IA for all SOL classes for you to create your own tests and quizzes.
The benchmark and mock SOL tests will also be in there.
Advanced Placement Resources
Recently, AP US History and AP European History have been redesigned. APUSH twice!
Here are folders that have resources for you. Keep in mind, AP Euro just changed over, so resources are more limited. If you have anything, please share.
Also, APUSH changed again, so some of the resources may not fit perfectly with the re-redesign.
If you teach another AP class and want a folder of shared material, let me know. I'll make it and we can start sharing.
Prevention Project
Starting with Hermitage High School, students have been learning about Human Trafficking and how to combat it in a program called The Prevention Project. Since "the Herm," Godwin and Glen Allen High School have implemented it with success.
I have bought a license for the curriculum for every school. If you think you have a place for this 6-lesson curriculum, let me know. It would fit in many electives like Sociology or even a class like Government.
Sharing
Come on... it's cute Internet dogs....
I'm always looking for good resources to share. If you have resources and activities that work in your classroom, let me know and I can share them out.
One rule with the Google Drive Resource Box was if you borrow one, leave one. There's too much good stuff out there for other folks to spend time re-inventing the wheel.
Please email me if you want to share something you think other teachers can benefit from.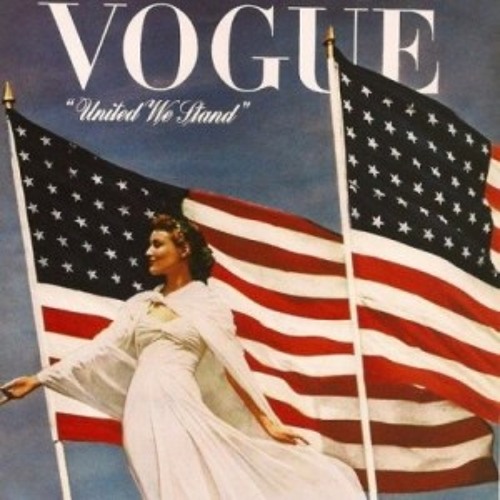 BackStory
American Apparel: A History of Fashion [rebroadcast] by BackStory
Trivia
I asked this question to the new teachers last week, but never gave the answer:
"What is unique about the death of JFK?" Truly unique, not that he was in a car.