The 2nd largest planet in the solar system
What is Saturn?
Saturn is the sixth planet from the Sun and one of the four jovian planets. It is named after the Roman god of agriculture. Its rings are the biggest in the Solar System.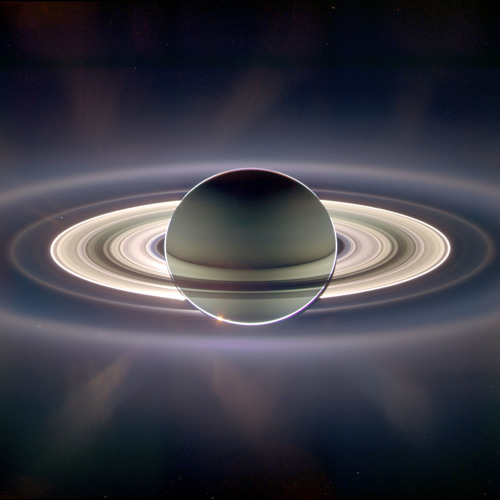 Studenttwo
Saturn by Studenttwo
The Diffuse Ring

This is Saturn's Diffuse Ring. It is only visible in infrared light.

More Rings

Another spectacular view of Saturn's rings.

Enceladus

This is Enceladus. Cryovolcanoes at the south pole shoot large jets of water ice particles into space. The whole of Saturn's E ring is believed to have been made from these ice particles.