Panda Post
Issue #10 10/21-10/25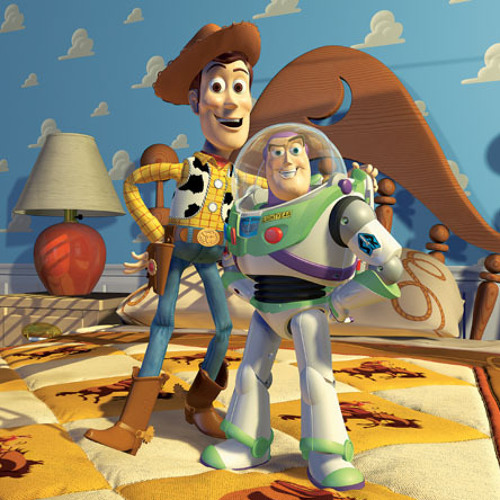 James Diffenderfer
You've Got a Friend in Me (Cover) by James Diffenderfer
Classroom News
Hello Families!
I can't believe it's been another week! We are getting so excited about Halloween being just around the corner! Our fall celebration is next Thursday and I am so thankful to have such wonderful families in our class who are willing to donate all of the food items for us! So far only one parent is signed up to come in for the party, we don't bite I promise!! We would love to have family members in the class with us for this fun celebration.
I would really like to have a collection of maps and brochures from places around the US for our next "travel destination" that we will study. If you have any you'd like to lend or donate to us, that would be great!
On a bummer note, we had to have a long class discussion about personal property and respecting others' things and space this week. Two students had meaningful things taken from their cubbies. Luckily I found and was able to return them. Although we have hopefully resolved this issue without any future problems-this is another reason why I request that students not bring toys to school. This is still an issue that we are having and I need your help to resolve it!
Don't forget, book orders are due 10/30!
Enjoy your three day weekend and I look forward to our conferences!
Monday
We were so lucky to have Cole's family donate an awesome pumpkin for our math studies this week. On Monday, we took estimations about the weight, number of lines, circumference, and number of seeds. We found out that we tended to overshoot the weight and undershoot the number of seeds. It ended up having 519 seeds, and weighing 15.2 lbs. Daniel was the closest estimation to the circumference! You can see all of our circumferences up on the window of the classroom.
Tuesday
Tuesday morning we watched a video for Miss Colabrese's favorite halloween song-Monster Mash! There were several requests for a second viewing so if you want to watch at home-here it is! Enjoy!
Groovie Goolies Monster Mash Music Video
Wednesday
On Wednesday we learned a lot about our great state of Virginia! We learned that the state bird is the cardinal and the state flower is the dogwood! Did you know that the actual flower part of the dogwood is not the white petal part? Pretty cool!
Thursday
We opened up our pumpkin on Thursday and counted out all of the seeds! We counted by tens which we discovered was much easier than counting by ones! Check out the pictures below!
Friday
On Friday we learned that starting next week-some of us will leave the room for math! It will be fun to have friends from other classes join us in our room too! If you have questions about your child's math class, I am happy to answer those for you!
10/28 No school! Conference Day #1

10/29 Conference Day #2
10/30 Casen's Birthday! Book Orders Due
10/31 Halloween: Dress up like your favorite book character!
10/31 Fall Party-Join Us!!
11/4 No School
11/5 No School
11/6 PTO Meeting at 6:30
Contact Me
Please share any questions, comments or joys you have!