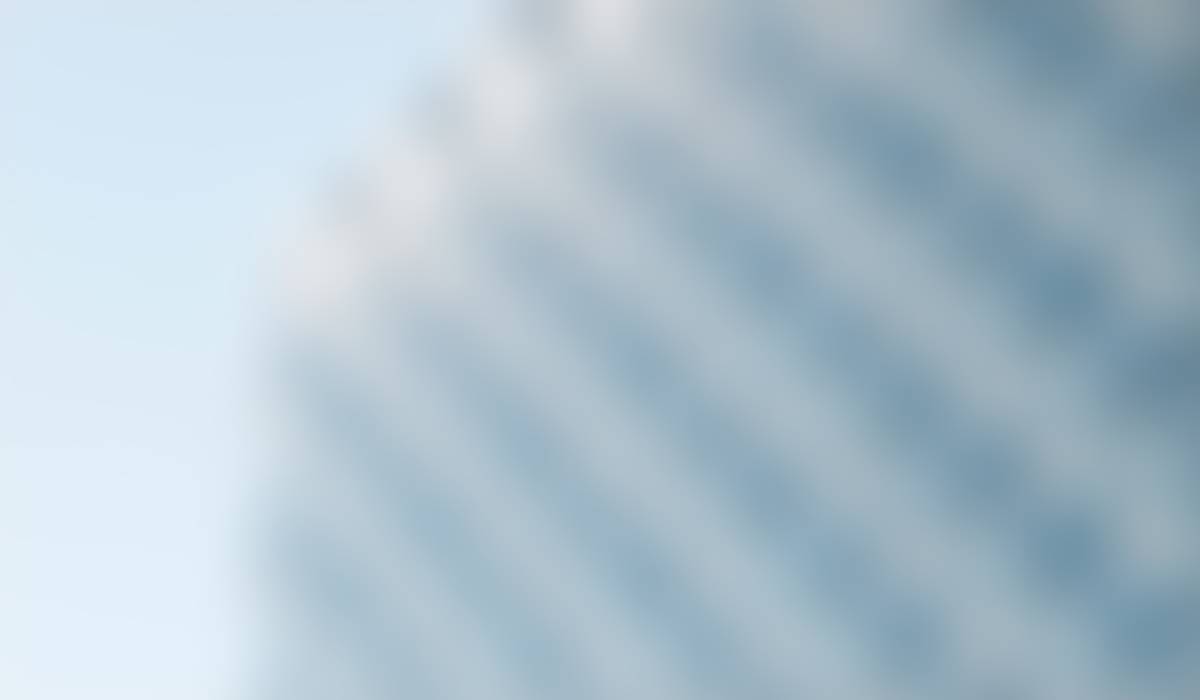 School Board Update
February 2022
April 2022 School Board Meeting Recap
Each month the school board is presented with non-action and action items for their consideration. A few noteworthy items that were approved at this month's meeting are included here.
Items Approved by the Board
Gifts and Donations
2023 Window Replacement Project
Boys' Golf Overnight Trip Request
Memorandum of Understanding with the Education Minnesota Cambridge-Isanti for 2022 Summer Programming
Unit 1 Policies: Chapter 620E Reorganization
Unit 2 Policies: Series 600 Updates
Unit 3 Policies: Policy Text Updates
Unit 4 Policies: Legal and Cross Reference Updates
Superintendent Update - Dr. Rudolph
The end of the school year is quickly approaching and will be here before we know it. As we plan for the next season, we are excited that our school district will be undertaking a new strategic planning effort. It will be a bit different from past plans. Our world is changing rapidly, and in an era of rapid change, our planning will need to be more adaptable. We will, however, need the help of our community.

Building on our last community task force, we will again ask community members with expertise and forward-thinking to come together to help us focus our attention on the most pressing priorities. Similar to last time, our task force will include representation from all areas of expertise and perspectives. If you are interested in participating or providing input on our planning, please complete our Strategic Planning Task Force Interest Survey. Teams won't start meeting until after school dismisses in June.

Administrative Services & Human Resources
By: Shawn Kirkeide
Job Fair
Over the past few weeks, our Human resources team has had the opportunity to participate in an East Central Minnesota Job Fair and a Virtual Job fair for licensed staff through Educate Minnesota. Through the East Central Job Fair, we were able to chat with candidates that were interested in our non-certified positions and also provide names to the hiring supervisors for their open positions. The Virtual Job Fair for teachers was very fun as the HR team and principals were able to chat with over 20 interested candidates over the two-day event. We have even secured interviews for some of these candidates.
Insurance Open Enrollment
Our annual Insurance Open Enrollment period is also just around the corner. Starting April 26, staff will be able to make changes to their benefit elections in the PlanSource portal through May 13. We've partnered with OneDigital and Aflac representatives again this year to offer personal coaches to employees who will walk them through the Open Enrollment process in a personalized phone call. There will also be a video tutorial for staff to reference and an in-person information session on April 28 if they prefer. The representatives will be able to explain all of the available benefit options and answer any questions employees may have during the process.
Bluejacket Celebration
The deadline for submitting nominations for the annual Bluejacket Celebration awards is Friday, April 29. We are excited to announce the winners of the Teacher of Excellence, Support Staff Person of the Year, PBIS, Friend of the Cambridge-Isanti Community, and the "Bluejacket Way" at the Bluejacket Celebration on Thursday, May 26 at 4:30pm in the Performing Arts Center at CIHS. We'll also be celebrating our retirees and Years of Service award winners during this celebration, as is customary. It's going to be a fantastic event!
Finance & Operations
By: Christopher Kampa, CFA
Finance
The state requires school districts to increase their spending on special education every year. This is referred to as Maintenance of Effort (" MOE"). Unfortunately, we were one of ninety districts in Minnesota to not meet MOE requirements for FY21. This is entirely due to the pandemic. We will appeal to MDE by the April 29 deadline. We believe our response will be successful. However, if MDE rejects our claim, we will lose funding and be required to increase special education expenses in the future.
Transportation
We are planning various scenarios for next year to make the routes more efficient, which will provide better service to our families and reduce transportation spending. This may include slight modifications to school start times. However, our goal will be to minimize the impact on families.
Food Service
We would like to congratulate two employees on their outstanding careers and wish them well in retirement! Julie Benting, Head Cook at IPS, has worked with the District for 31 years. Diane Nelsen, CMS Cook, has worked with the District for 25 years! Thank you both for the time you have spent with us and the contributions you have made!
In legislative news, we are waiting on a determination on the status of universal free meals for all students. This proposal was not included at the federal level, but remains a part of the proposed Minnesota state budget. We eagerly anticipate a conclusion and will keep everyone informed as the situation develops.
Building & Grounds
Our Buildings and Grounds crews continue to make our facilities shine. We have transitioned to spring operations. Our grounds crews are busy prepping our athletic fields and facilities for spring sports and our custodial staff is preparing for the summer cleaning season. The LED lighting contract is nearing completion on installation at CPS and CIS and will begin working on CMS and IIS next.
We received bids for next summer's window installation, and as with most bids, came in well under budget. Through a lot of hard work, and a little bit of luck, we are sitting in a very strong budget position. This will give us great flexibility as the project progresses and will help alleviate the pressure on the district's future facility funding. HVAC contractors will be in the buildings to make pipe and ductwork markings in preparation for the LTFM project.
Community Education
By: Christina Thayer Anderson
Additional Grant Funding for Summer Preschool and Outreach
The Early Childhood department was recently awarded a $5,000 grant from the Initiative Foundation to support our summer Gearing Up for K program and community outreach. Through community outreach we are able to market the incredible opportunities we have for our young students and their families, increasing enrollment in C-I Schools for years to come. Gearing up for K is a 2 week, half-day experience for students entering kindergarten in the fall. It is designed as a transition program to prepare students for kindergarten with activities such as eating in the lunchroom, circle time, and navigating independent learning centers. It is taught by our early childhood staff.
This is the third grant awarded to Early Childhood Coordinator Kim Goodmanson and the department this school year that is dedicated to supporting early learning experiences for students. We are so grateful for this financial support and Kim's dedication to finding additional resources to ensure we can provide access to these great programs for all families without contributing to a budget deficit.
Adventure Center Expanding to IIS 22-23
Pat Bourke, Adventure Center Coordinator, has completed the Department of Human Services certification process for Isanti Intermediate School as an Adventure Center location beginning in the Fall of 2022. Adding another certified programming location is an exciting and significant opportunity. The benefits of having enrichment and school age care programming in every building include greater connectedness for students and families, the ability to collaborate with teachers and special education teams to provide consistent support for students, and specialized programming to align with the student population and ages. We recognize this may present a challenge for families who will have two pick up locations for their children if they attend IPS and IIS. We will continue to work with families to support them in this transition. Note: At this time, due to enrollment and budget implications, the program will still be housed at IPS in the mornings with bus service between the two schools to bring C-I STEAM students and IIS 3rd-5th graders to school.
The process of certification is extensive and requires ongoing tracking of staff training and emergency preparedness among other factors. As a certified program, families who qualify for county child care assistance can attend for free or little charge. Additionally, DHS has provided stabilization grant funding to only certified programs since Fall 2021. For Cambridge-Isanti Adventure Center, that has totaled over $30,000 for the school age care sites. Thank you to Pat for her ongoing leadership in these efforts.
Teaching & Learning
By: Dr. Brenda Damiani
Professional Development
Cambridge-Isanti Schools offers licensed staff the opportunity to participate in Flexible Professional Development. Staff can choose from a variety of opportunities or propose professional development that is aligned with their specific position and needs. Staff who did not participate in Flexible Professional Learning will participate in Professional Development on April 18.
Federal Programs
We are very pleased to announce the hiring of a new district American Indian Liaison, Amanda Roll. Amanda is a native of the community and graduate of Cambridge-Isanti High School and comes to us with a Bachelor's degree in American Indian Studies through the University of Duluth and a second Bachelor's degree in Criminology. We are very grateful to have Amanda join our C-I team!
Student Support Services
By: Julie Williams
Special Education
As the end of the school year draws near, we are planning for Extended School Year (ESY)! Registration forms will be sent by case managers to parents of students who qualify for ESY based on their IEP. These forms are due April 29 which will help us gauge what is needed to staff the ESY program this summer.
Updated Isolation & Quarantine Guidance from MDH
Following the updated guidance from the Minnesota Department of Health (MDH) and Centers for Disease Control (CDC), the Cambridge-Isanti School District is also updating our procedures regarding student and staff isolations and quarantines for COVID-19.
Cambridge-Isanti Schools will follow the updated decision tree released by MDH:
Schools will continue to use CUE tests to provide rapid COVID tests to staff and students. In addition, schools have received BinaxNow test kits that can be brought home and used when people are experiencing symptoms. With the addition of these test kits, the VAULT saliva tests will no longer be available from our health offices.
Cambridge-Isanti Schools
Every Student. Every Day.