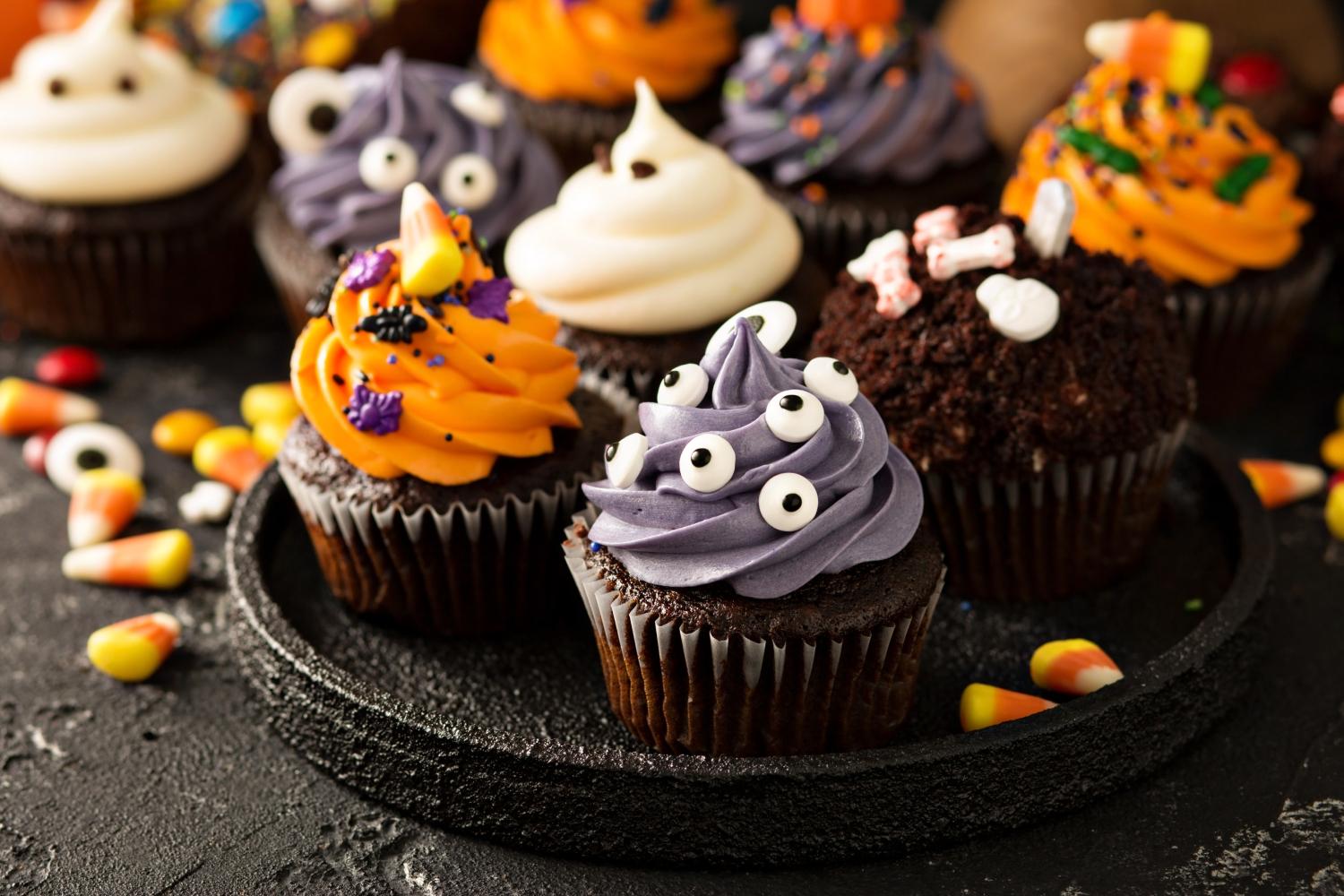 October Family Newsletter
🎃October 2023 🎃
From The Principal,
Hello Tiger Families!
Please be sure to read our October Family Newsletters in its entirety. You will learn more about upcoming events, ways to volunteer, and guidelines around Halloween
Please be sure to check out pictures from events we've had so far this school year:
Rock That NWEA Test Spirit Week

Attendance Matters
As we approach Count Day, it is imperative we reach our goal of 600 scholars.
Let's work together to create a culture of attendance and engagement at DCPHW! Our ADA goal is 90%! Please communicate with your child's teacher, if your child will be out. Please try your best to schedule appointments outside of school hours.
Let's work together to reach/EXCEED our goal!
Count Day
Wednesday 10/4, is COUNT DAY--> It is important that ALL students are in attendance on this day


Here are some exciting things that will be happening at our school ….

Spirit Week- Please see attached flyer for a breakdown of spirit week days**

**If your child is present on count day, 10/4, he/she will get to enjoy a sweet treat at lunch, attend our school wide pep assembly, AND be entered into a gift basket raffle.
**All classes that have 100% attendance on 10/4, will win a pizza party
**If we have an overall school attendance average of 90% or higher, we will earn a FUN FRIDAY!
**Parents of students who are in attendance, will be entered into a raffle to win a gift card (4 winners)
--> It is VERY important your child is present every day but especially on COUNT DAY. This is a day where the enrollment that is taken will help determine how much state aid our school will receive-- let's get 100% present!
**WE CAN DO IT**
Become a Volunteer
Do you want to go with your child on a field trip this year? Or do you want to help in a classroom or with a school activity?
Before taking part in a volunteer activity such as a field trip, applicants must complete a criminal background check.
Volunteer applications can be picked up in the main office or contact your child's teacher and we will be sure to send one home with your child.
Once you have completed and turned in the application, it takes approximately 48 hours to process.
Complete the process now so that you are ready for upcoming field trips
Tigers Den: PTO
The Tiger Den PTO is our Parent Teacher Organization. Our main goal is to establish and maintain a working relationship among parents, the school, and the community. We wish to enhance and support the educational programs and extracurricular activities of the school. We also want to encourage parental involvement in the school.
It is so easy to join the team-

If you would like to learn more...
please come to our next Tiger's Den meeting on
Tuesday, October 10th from 4:00 pm-5:00 pm.
*children are welcome to attend*
--
10/3: Fall Into Fitness Family Night 4:00-5:30pm
10/4: Count Day
10/9: NO SCHOOL- Staff PD
10/10: PTO Meeting 4:00-5:00pm
10/13- PINK OUT Day to support Breast Cancer Awareness
10/20: Q1 Ends
10/21: Q2 Begins
10/23-10/27: Red Ribbon Week
10/26: Picture Day
10/27: Q1 Report Cards Go Home
10/30: Fall Festival Night 4:45-6:30pm
10/30-11/10: Scholastic Book Fair
10/31: Halloween Parade
Spooky Fun Parade/ Celebration
Please join us on Tuesday, October 31st for a costume parade. We are asking parents to line the walkways around DCPHW and cheer on our students as they parade around in their costumes. The parade will start promptly at 2:45pm! Students should be dressed in a school-appropriate costume.
Please be sure to click the link to read more about our Halloween Guidelines.

BREAST CANCER AWARENESS MONTH - PINK OUT DAY!
On Friday October 13th, we are asking ALL students to wear pink to raise awareness around Breast Cancer, to honor a survivor, or in memory of a lost loved one.

Students can purchase a pink ribbon bling sticker and/or a pink wristband for $1.00
50% of funds will go towards Sista Strut Detroit which benefits Karmanos.
RED RIBBON WEEK- OCTOBER 23RD - OCTOBER 27
We're excited to announce the 2023 Red Ribbon Campaign Theme:
"Be Kind to Your Mind. Live Drug Free"
Students this week will learn about the meaning behind Red Ribbon Week and the importance of being drug-free. Students will also take the Drug-Free Pledge. Please have your child(ren) participate in our red ribbon week spirit week!
As you may or may not know, our school does not "feed" into a high school. Parents MUST enroll their child in a high school. During the 23-24 school year we will work with your family to provide all of the great high school options for the 24-25 school year. High school options are already accepting applicants, hosting open houses, shadow days, and scheduling placement exams.

We will be hosting a mandatory parent meeting to review 8th grade high school fair along with other 8th grade activities planned for the year!

Please be sure to take a quick second and fill out the survey. This survey is designed to support DCPHW in hosting a High School fair, scheduling shadow visits, and providing the correct information to each family to assist with the application process to enroll their graduating 8th grader for the 24-25 school year.

8th-grade families-->
Please complete the High School Survey:
https://docs.google.com/forms/d/e/1FAIpQLSe9lhrPl8DSB4-qprMqXRKrZmO9iu1fPqr6b1uFjEzCCqh_6w/viewform

Please join us on Monday, 10/30 from 4:45-6:00pm for a night of spooky fun at DCPHW.
Students can come dressed in their costumes as they trick OR treat through our kid friendly haunted hallways.
*To make this night special, we are asking for all parents to please donate a bag of candy to the main office by 10/25
4 Quick Links for Busy Parents
👑 DIY Costumes for when you've left it till the last minute...
🕷 Fun crafts with stuff you really do have around the house
🍪 A quick and easy recipe for green monster sprinkle cookies
🎶 A clean, fun Halloween-themed playlist
Smore Templates
Smore is using Smore to create beautiful newsletters