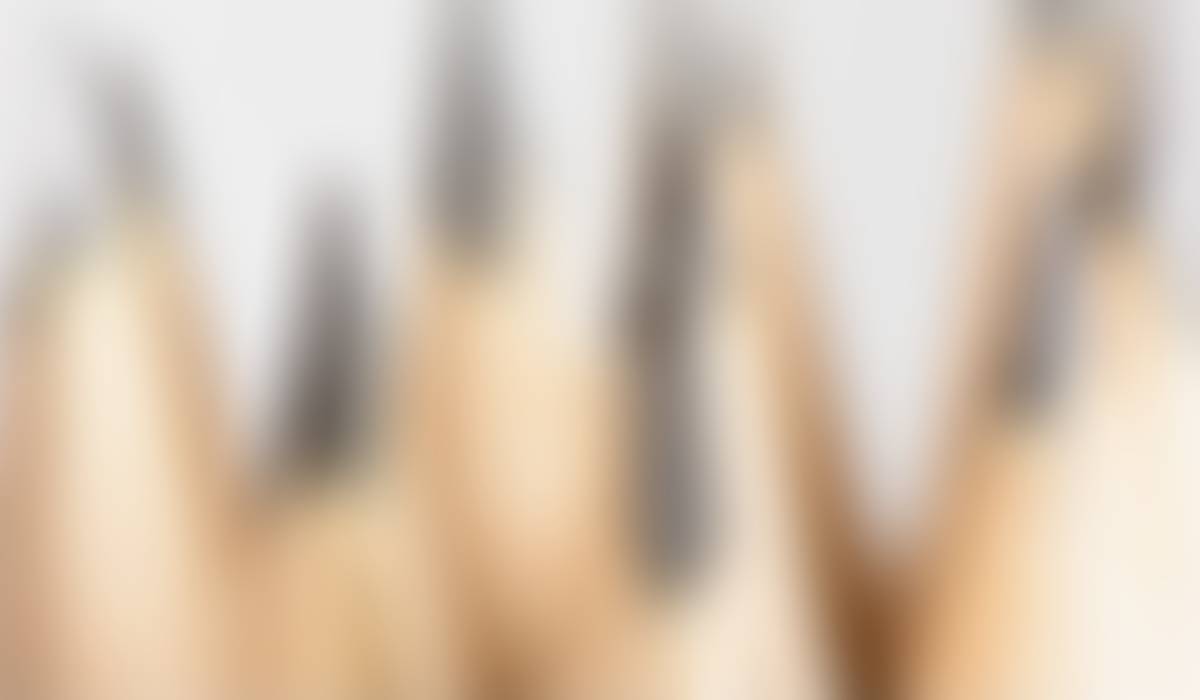 School Pointes
South makes a splash for inclusion
Tenth grader Olivia McMillin takes the Polar Plunge in support of Special Olympics.
Whether dressed in costumes, fuzzy pajamas, swim attire or full clothing, Grosse Pointe South students and staff braved the cold to participate in the school's first Polar Plunge Friday morning to benefit Special Olympics Michigan and the district's Unified Sports and inclusion programs.

The planning committee, led by special education teacher Shelby Salatja, set a goal of $10,000. At the conclusion of the event, they doubled that fundraising goal, reaching $20,000, with the donation link open for another week as gifts continue to come in.
A total of 190 students and staff members jumped into the pool, along with Principal Moussa Hamka, Assistant Principals Cindy Parravano and Joe Spryzak, Athletic Director/Assistant Principal Brandon Wheeler and Superintendent Jon Dean.
Shelby said she couldn't believe how many students and staff participated.

"It was so nice to see everyone come together to support such a great cause," she said. "The inclusion that we see at South High School continues to grow each year and that means the world to us and our students."
More on Black History Month
Monteith students celebrate powerful figures in history
In addition to honing their research and writing skills, students in Shelley Denison's third and fourth grade magnet class and Susan Howey and Suzanne Jabara's fourth grade classes at Monteith Elementary learned valuable life lessons while creating body biographies as part of Black History Month.

The third and fourth graders worked in pairs or teams of three to research the person they selected from a list provided by their teacher. Using the Who Was? series of children's non-fiction books, the students took notes to glean facts about these trailblazers in history, including things they were passionate about, obstacles they overcame, and how their talent was developed over time.

Students learned a lot about effort, Mrs. Denison said, answering questions like: What kinds of things did they do to hone their craft? How did they show empathy toward others? What were their challenges? What kinds of things did they stand up for and believe in?

And, perhaps most important of all: What lessons did the students learn from their study of this person?

They also chose quotes that resonated with them.

"Make your own path," was the quote several students selected from American poet and playwright Langston Hughes.

"The American dream belongs to you," was a quote from Vice President Kamala Harris.

Third grade Jocelyn Comer and fourth grader Paige Parish, both in Mrs. Denison's class, chose Vice President Harris "because we wanted someone that is still living so we could learn more about her and be more of her supporter," Paige said. "I chose her because I like that she was the first woman vice president because I thought that was really cool. And I like how the first woman vice president was Black and I thought that was very interesting."

"I chose her because I had never learned anything about her and the only thing I really knew was that she was the first woman vice president and I thought it would be cool to research her since I had never done anything like that before," Jocelyn said.

For obstacles the Vice President faced, the girls wrote: "It was hard for Kamala when she had to move to Canada because she had to leave all of her friends behind. Kamala had to speak a different language and people did not support her ideas."

Under the category "Effort," they wrote that "Kamala is very bold about her ideas."

They also noted that she "started as a small town attorney then worked as the San Francisco district attorney of California. Next she got elected to U.S. Senator then to Vice President in U.S."
Paige said she learned from Harris's example "how I can do amazing things if I work hard and do my personal best."
Monteith students pose in front of their body biographies they created as part of Black History Month. Pictured, from left, are Clare DeLind, Olive Waugh and Harper Shuboy; Jocelyn Comer and Paige Parish; and Rosa Perrotta, Rian Buchanan and Audrey Skiera.
Clare DeLind, Harper Shuboy and Olive Waugh, all fourth graders in Mrs. Jabara's class, hadn't heard of Newbery award-winning author Jacqueline Woodson before they selected her for their project.

"We wanted to do someone female for the Black History Month project because we wanted to show that women were powerful," Olive said.

The girls learned a lot of important lessons while reading about this contemporary writer.

For example, "Jacquelyn has to put a lot of effort into her writing," Clare said.

"We learned to always keep going and to persevere," Olive said.

"I learned that she had powerful words in her books and her quotes," Harper added.

A quote they selected for their body biography poster was: "I don't want anyone to walk through the world feeling invisible ever again."

Now that they know who Jacqueline Woodson is, the girls said they plan to read more of her books.

Rian Buchanan, Rosa Perrotta and Audrey Skiera, students in Ms. Howey's class, chose Rosa Parks for their body biography not just because one of their partners shared the same first name, they joked, but "because she stood up for herself and didn't let anybody boss her around," Rian said. "She defended herself. Then she got arrested but she was nominated by the President for a medal."

The personal lessons they learned, according to Audrey, were "Rosa never gave up. Black and white should be created equal."

"She has the power to change how we view the past and the present," Rosa said. "She was a very strong woman."
Pierce study of Black History Month crosses multiple disciplines
Pierce Middle School staff built in conversations and lessons within their curricular areas as part of the school's Black History Month celebration.

For example, instrumental teachers incorporated African American composers and players into their classes. They also highlighted Joseph Striplin, the Detroit Symphony Orchestra's first Black musician and member of the DSO since 1972.
Life skills and foods students conducted research on notable African American chefs. Library staff displayed a periodic table of Black History, as well as books written by African American authors. The ELA classrooms read poems, short stories and picture books showcasing Black authors, and science classrooms used Scholastic magazines to showcase the important contributions of Black Americans in the fields of science and technology.

Lastly, social studies classrooms regularly call attention to the positive impact African Americans have had throughout our country's history and around the world.
Maire spotlights the importance of reading
Teddy Vieweg enjoys some quiet reading time in Gina Green's second grade classroom at Maire Elementary.
Maire Elementary School kicked off National Reading Month with an optional Bingo board for students and their families to demonstrate their love of reading in fun places outside of school. If they meet their goal of 75% or more completed Bingo cards, students will earn a school-wide movie in the Maire gym.
As always, reading is encouraged in school as well. Special Friday events will be held throughout March to enhance students' love of reading. This began on Friday, March 3, with PJ/Flashlight Day. In every classroom, students dressed in their comfy pajamas and spent a half hour or so tucked in a cozy reading nook with a small flashlight. Lights were turned off and music played to enhance reading enjoyment.
Next Friday, March 10, is Teacher Swap Day, when teachers will visit different classrooms to read a book.
March 17 is Wear Your Words Day, when the children are encouraged to wear clothing with lots and lots of words to read on them.
Friday, March 24, is a half day, but the plan is for students to enjoy a movie in the morning if they meet their Bingo card goal.
Pierce and Defer bowling buddies
Clockwise from upper left: FIfth grader Dawson Olszewski with Young 5 student Peter Fontes; fifth grader Nikolaos Dionysopoulos with Young 5 student Xavier Cruz; fifth grader Declan Spearman with Young 5 student Ian Fisher; fifth grader Evan Sharrow with Young 5 student Jude Melegrito; fifth grader Charlotte Worley with Young 5 student Maybellene Vanover; fifth grader Gianna Lupo with Young 5 student Margaux Meyer.
Young 5 students in Amy Zizelman's class at Defer Elementary and fifth graders from Courtney Kliman's P.E. Plus class at Pierce Middle School worked together as bowling buddies during Ms. Kliman's cosmic bowling unit. Each Young 5 student was matched with a fifth grader.

"I heard laughs, and saw high fives, lots of cheering and a whole bunch of smiles," Courtney said.

All students received a glow stick. At the end of class, the fifth graders gave their younger buddies their glow sticks to remind them of the good time they had together.

"It was such a great experience for the students, myself, and my student teacher, Chris Pokladek," Courtney said. "This was the most heartwarming thing I had a privilege of seeing all year."

"I saw the fifth graders as they were coming back and they were all smiles and super excited to tell me about their morning," Pierce Assistant Principal Judy Gaffrey said.

Principal Sara Dirkse appreciates that Courtney created this experience for the students.

"This makes me smile for so many reasons!" she said.
Check out GPPSS Summer Programs
Summer Programs 2023 are now online! Go to gpschools.org to see GPPSS's 2023 offerings. These include:

Summer Theater Camp presents Alice in Wonderland (June 20-30)
The lottery link will be open from April 3-14.
Camp Invention (June 19-23)
Safety Town (June 26-August 11)
NEW this year - Refresher Course (for grades 2-3 only)
Registration opens March 6 at 8 a.m.
Camp O'Fun (June 20 - August 28)
Summer Music Festival (June 19-30)
Grosse Pointe Summer Choir (August 14-18)


Please note: The Summer Connection program will not run this year due to a change in federal grant funding requirements. A new program called Summer Pointes will be available to support learning loss for K-8 students in the area of literacy and numeracy. Families of eligible students will be notified in mid to late spring.
North's spring play opens March 9