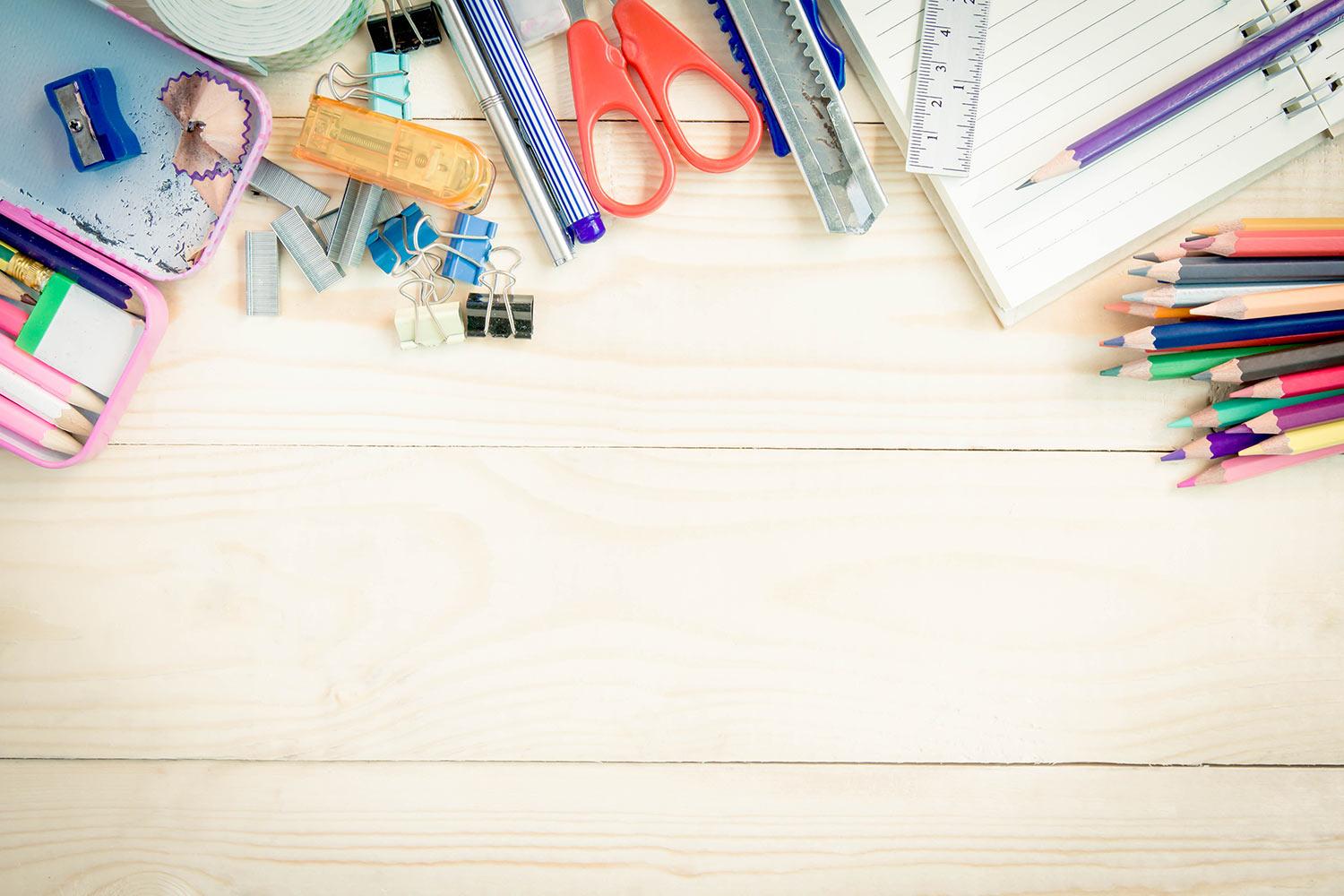 Back to School Update
September 1, 2022
Dear EWRSD Community:
I hope this communication finds you and your families in good health and you have found ways to enjoy and appreciate the summer with family and friends. As the very proud superintendent of schools, I am extremely excited about welcoming the return of our students on Tuesday, September 6, 2022! The beginning of the school year is a uniquely special time. It represents the transition to the fall, a sense of community and belonging, and most importantly, opportunities for our dedicated teachers and educators to make a positive impact in the lives of our very talented students! It should also be noted that this is the first time since September 2019, that we are opening our schools under what I would consider to be "normal" circumstances.
This back to school update will provide you with important information regarding the
transition to a new school year.
Breakfast/Lunch
All breakfast and lunch meals will return to regular service for all students for the 2022-23 school year. Families that do not meet free and reduced lunch qualifications will be charged for
meals.
Prices are as follows:
Elementary Schools:
Breakfast - $1.30
Lunch - $2.70


Middle School:
Breakfast - $1.30
Lunch - $2.85
High School:
Breakfast - $1.70
Lunch - $3.05-$4.05
Bus Passes, Teacher Assignments (K-5), and Schedules (6-12)
As previously communicated, student bus passes, class assignments (K-5), and schedules
(6-12), were available as of August 24 via the Genesis Parent Portal.
Cleaning/Disinfection Procedures
The EWRSD will continue with enhanced cleaning and disinfection practices that were implemented last year. These procedures are as follows:
Each room will be equipped with disinfectant wipes and hand sanitizer.
Continued cleaning of frequently touched areas throughout the day.
Routinely disinfect bathrooms throughout the day.
Disinfect cafeteria areas between/after lunch.
Wipe down every desk and chair as well as high touch surfaces in rooms each night.
Daily application of EPA approved disinfectant spray to all rooms and buses.
COVID-19 Guidance
This guidance is based on the latest recommendations for schools from the CDC and NJDOH
and reflects a practical approach that acknowledges increased population immunity, due to
vaccinations and previous infection. It also recognizes the priority of keeping students in school
if they are healthy, and only excluding them if they are ill or test positive for COVID-19. Please
note that due to periodic updates from the CDC/NJDOH and the COVID related health status
within the community, our guidelines may need to be adjusted during the year.
Masks will continue to be optional for all staff, students, and visitors in our indoor spaces

and on our school buses. We ask that everyone respects an individual's decision to wear or not wear a mask.
If a student or staff member is sick it is important for them to remain at home and

consult with their family physician to determine if COVID-19 testing is warranted. If a staff member or student tests positive for COVID-19 they are required to isolate (stay at home) for 5 days and wear a mask for days 6-10 upon return. Communicate all positive cases to your school nurse to determine a timeline for return to school.
We will no longer engage in the contact tracing process for each reported case of COVID-

19. However, we will still monitor the number of cases related to a classroom, school, or particular activity, and maintain communication with health officials regarding potential outbreaks.
We will no longer offer remote learning via Zoom for students who are out sick with COVID-19. As with other health related absences, we ask that students focus on their well-being while recovering. Makeup work can be accessed through Seesaw/Google Classroom, picked up by parents from their child's school, or given to the student upon their return to school. Teachers will ensure that they help students to catch up after they return to school.
Student athletes who test positive for COVID-19 should immediately inform their school

nurse, coach, principal, or Athletic Director, Mr. Berger at mberger@ewrsd.k12.nj.us
Summer Facility Update
This summer, in addition to our custodial team thoroughly cleaning our schools in
preparation for the upcoming school year, there were several facility upgrades taking place
throughout the district. Here is a brief overview:
GNR
Renovation of two classrooms in 300 wing and two classrooms in the 400 wing
Renovation of the gymnasium
Renovation of 300 wing bathrooms
New floor installed in art room
New floor installed in music room
New casework installed in eight classrooms
Replacement of 12 rooftop HVAC units
HHS
Conversion of former tennis courts to a new 200 space parking lot
Replaced main office carpet
Replaced carpet runners in the auditorium
MHK
Main office and nurse's office renovation
Ceiling grid and LED light replacement in main entrance hallway
Renovation of 300/400 pod classrooms
PLD
Completed renovation of exterior
Installed new operable windows
Installed new exterior doors
WCB
Renovation of cafeteria
Renovation of bathrooms attached to the cafeteria
Renovation of main bathrooms in the 100 wing
Renovation of staff bathroom
Renovation of two staff rooms
Technology – 1:1 Device Expectations
Each student in the district will be issued an electronic device to support their learning experiences throughout the school year. As an educational tool, students are expected to handle their assigned device with care. Parents will be responsible for the cost associated with the repair or replacement of a device that appears to be intentionally damaged, misused, or lost.
Administrative Appointments
Please note the following administrative appointments that took place this summer:
Brendan Connelly – Appointed as Supervisor of Student Services
Libby Gopal – Appointed as Supervisor of Visual/Performing Arts
Jennifer DaSilva – Appointed as Melvin H. Kreps Middle School assistant principal
Rodney Point-Du-Jour – Appointed as Melvin H. Kreps Middle School Assistant Principal
Brittney Santucci – Transitioned from 6-12 District Supervisor to Walter C. Black

Elementary School Assistant Principal
Juan Swist – Transitioned from Melvin H. Kreps Middle School Assistant Principal to Grace N. Rogers Elementary School Assistant Principal

Yvette Panasowich - Appointed as Interim 6-12 Math/Science Supervisor.



Enjoy the remaining days of the summer. Thank you for your continued support and feel
free to contact me with any questions. I look forward to seeing our students on Tuesday,
September 6!
Sincerely,
Mark Daniels
Superintendent of Schools
East Windsor Regional School District Board of Education Meetings
The East Windsor Regional School District Board of Education meetings are generally scheduled to start at 7:00 p.m. A full calendar of meetings can be found here.
Please note there are occasions when a change of date and time may be required. These changes will be posted the Friday before the meeting.

East Windsor Regional School District
"Pride in Performance"
Through a safe, inclusive learning experience that is grounded in best practices, students in the East Windsor Regional School District will develop and strengthen academic, social, and emotional skills needed in order to be successful, productive citizens.