The cloud Training
Google Docs, Forms and Dropbox.
Intro
The student workers need to have a better understanding of the Google apps and cloud applications. The different ways that it can be used to improve the flow of information. They need to be able to troubleshoot the issues. Also they will be able to train the faculty in the used of the Google apps to improve their classes and cut the printing. A training will help users have a faster response to issues. The intended audience are student workers for the academic computing department. They are students that are trying to get a bachelor degree in different fields. Most of them are trying to get their degree in computer science. Their knowledge in the technology field is above average in most of the student. Some of the students have a high level of technology experience. The age group is from 19 to 24. They prefer to work with technology. The learners have above average computer skills. Most student participated in an online class. Learners have experienced several types of learning environments. There will be 8 student workers in the training and the training will be given in a computer lab.
Schedule
Day 1
Face to face training day
9:00-9:15
Introduction to cloud application.
9:15-9:30
Student fill out form of current knowledge.
9:30-10:00
Group session
10:00-10:30
Group session result and sharing session
10:30-11:00
Different ways to use cloud applications
Day 2
Online Training
Online exercise
Test
Training breakdown Day 1
Face to face training day
Introduction to cloud application
Trainees will get a introduction to cloud. they will watch two videos. first video will show them some tricks of Dropbox. the second video will show them why you should use google apps.
Student fill out form of current knowledge.
Trainees will fill up a form to measure their current knowledge
Group session
Trainees will be divided in two groups and create a document and collaborate. they will also create a word document and share it using Dropbox. Also they will need to create a Google form. This form will be share with the other group to answer.
Group session result and sharing session
Trainees will share their finding with the group. they will also come up with an example of how we can use this tools in the department
Different ways to use cloud applications
Instructor will share with the trainees the different ways that google docs and Dropbox can be used.
Four killer Dropbox tricks
Different ways to use cloud applications
Dropbox
1. Automatically download Facebook pictures to Dropbox
Did you ever want to have offline access to all Facebook pictures you upload from your phone or even pictures you have been tagged in? Use IFTTT to download the pictures automatically to your Dropbox. Check out other useful IFTTT recipes to automate your online activities!
2. Host a website
Dropbox allows you to host files in the cloud. This means that you can host your website in the cloud! With the help of DropPages you can host your website on Dropbox with your own sub-domain (yourwebsite.droppages.com).
3. Find your stolen computer or Smartphone
Not every computer thief is smart enough to uninstall all internet-enabled software from your computer. Once the stolen machine gets internet access you will be able to see your computer's IP address through the Dropbox account security page and track it down. When it comes to smartphones – enable the auto-upload of pictures taken from your phone. Now, every time the thief takes a picture it will be uploaded to your Dropbox, which will help you to identify the thief's identity.
4. Store portable apps
Wouldn't it be great to have your apps in sync across multiple computers, so you don't have to change settings all the time? With Dropbox you can install portable apps and access them on multiple devices – without losing any settings and tweaks you have made before. You can download all kinds of portable apps from this website.
5. Print files remotely
What if you want to print something on your home printer but you aren't at home? Just put the document you want to print into a special Dropbox folder! A Script on your home-based computer checks a certain folder in your Dropbox for files, prints and deletes them afterwards. Digital Inspiration has published a step-by-step guide, which will help you to set everything up.
6. Save game progress
Change your local game-progress save location to a folder in your Dropbox and continue to play where you left off on a different machine. Great to keep Minecraft worlds in sync.
7. Use it as a local folder for your website
For webmasters: Use Dropbox as a local root folder for your website and make changes from anywhere you are without messing up your file structure and creating duplicate HTML/CSS files.
8. Make Dropbox your default "My Documents" folder
A simple way to automatically back-up your documents without having to think about it is to make Dropbox your default "My Documents" folder. Now, every time you save a document it is backed-up and can be accessed from anywhere. Check out Microsoft's guide, which will help you to change the location of your "My Documents" folder.
9. Collaborate with your colleagues
Here at trendblog.net we use Dropbox to keep all our blog-related documents and files in sync; everything from texts and pictures to website back-ups. Dropbox is only one of the online collaboration tools we use to work efficiently.
10. Share files with non-Dropbox users
Let's say that you have to share a big file with somebody. This file is already in your Dropbox, but the recipient doesn't have a Dropbox account. This is no problem at all! Simply right-click your file and go to "Dropbox > Share link". This will generate a URL to your file. Everybody who has this URL can access this file from now on and can download it anytime he/she wants.
Day 2 Breakdown
Online Training
Online exercise
Trainees will follow a set of instruction to complete an assignment.
- Create word document with google docs.
- Share document with classmates.
- Create form in google apps.
- Send form to classmates.
- Create folder in google drive
- Move word and form to the folder.
- download word document.
- sign in or create Dropbox account.
- Upload word document to Dropbox.
Test
Trainees will complete a test to measure the knowledge of google docs, forms, and Dropbox.
Test
Create a google document and share it with the instructor.

Create google form and share it with the instructor with least 10 questions. (add video and pictures in the form)

Create a word and excel document and upload it to Dropbox.

Create folder in Dropbox and share the word and excel document with the instructor.

Share document with instructor from Dropbox.

Upload a video to Dropbox and share the video with the instructor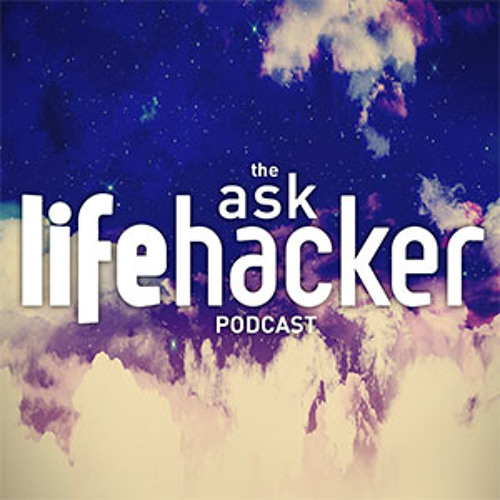 Lifehacker
Google, Google, and More Google by Lifehacker