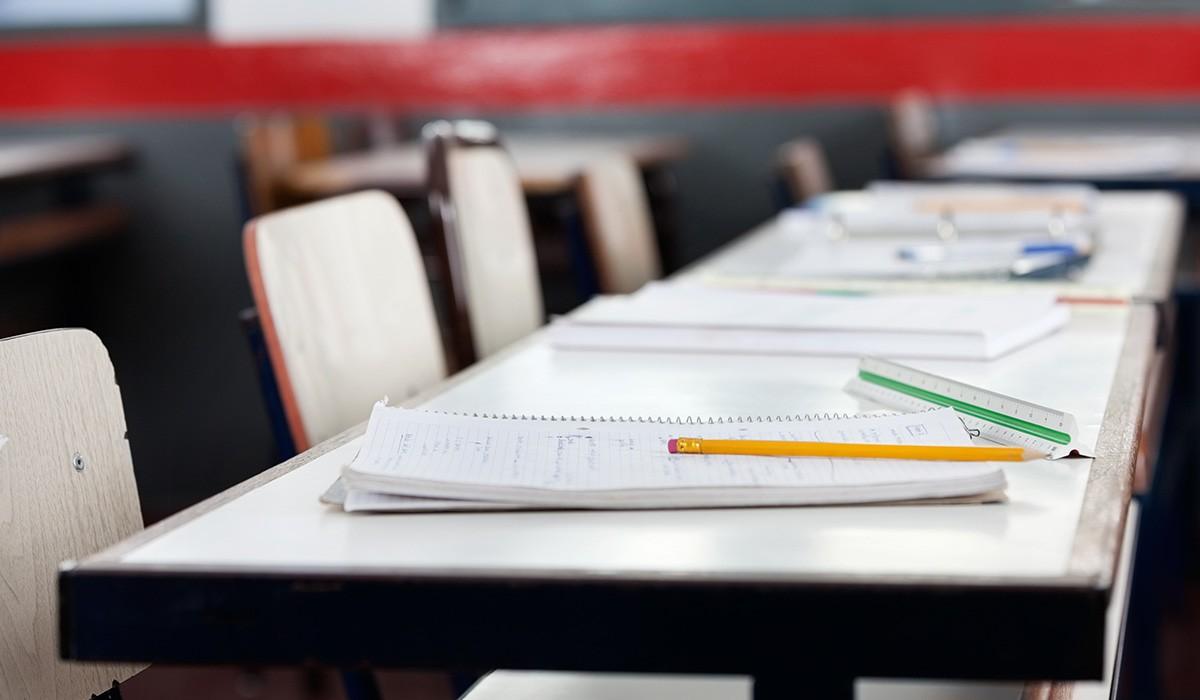 Haymarket Happenings
March 2023
Schoolwide Positive Behavior Plan
Between today and tomorrow we are having our Family meetings by grade level to talk about many things. We are very proud of the hard work of our Cubs up to this point. Teachers provided us with some "hot topics" at each grade level to discuss with our students that ranged from respectful listening, hands and feet to yourself, internet safety, being respectful and doing your best each day! We reminded students that they have a job...to be a professional Haymarket Cub!
With the help of our amazing staff, we came up with some common expectations in various settings using the acronym PAWS (Personal Best, Accepting of others, Wise Choices, Safe choices). At our Grade Level Family Meetings today we reviewed what these meant and will be reviewing them during broadcast in the coming days. Teachers will continue to do so in their classrooms during class meetings as well. The matrix poster that encompasses all the guidelines in below, but we will also have small posters throughout the building for each specific area (restrooms, hallway, classrooms, etc.).
We are so excited to be able to roll this out and use common language with our students!
SOL Testing Schedule
Please make note of the SOL Testing Schedule below. Please do your best to ensure that your child is well resting and present before, during, and after their testing dates. Retakes are for those who score between a 375-399 and for which we have parents permission to retake the test after remediation. More information about SOL testing coming in the future!
Socio-emotional Check-in
Here at HMES we are working hard to support our students in many facets of their development. After clicking HERE you will find a short survey that will help guide our focus and instruction during whole group guidance lessons. If you would like to reach out to one of our Professional School Counselors, we would encourage you to start with an email connection to set up a time to speak with one of them directly. Please complete one form per child. This form will close on Friday. Thank you to all those who have already completed the form for support purposes!


Mrs. Criser (crisersw@pwcs.edu) - K - 1st
Mrs. Poore (poorepb@pwcs.edu) - 2nd - 3rd
Mrs. Schenck (hudspern@pwcs.edu - 4th - 5th

Event Information
Advisory Council Meeting
We have a wonderful opportunity to learn more about digital citizenship and online safety from our guest speaker!
Basic Agenda:
Welcome and approval of minutes (approved online)
Guest speaker (Online Safety/Digital Citizenship)- Amy Lelito, Instructional Technology Coach
Principal's Time - Celebrations/General Updates, Staffing Updates (22-23 and 23-24), Budget (this year 22-23)
Superintendent's Advisory Committee Update
Join Zoom Meeting
https://pwcs-zm-edu.zoom.us/j/86050778417?pwd=K2NUQVZ2a3RrVENYZHZtMmROQyszQT09
Meeting ID: 860 5077 8417
Passcode: 438271

When?
Tuesday, Mar 7, 2023, 06:30 PM
Event Information
Virtual PTO Meeting
When?
Wednesday, Mar 8, 2023, 06:30 PM
Attendance Reminder
We want to remind you of the importance of attendance. Your child's attendance is a crucial part of their success in school. Studies have shows that regular attendance is one of the key factors in academic success and a key predictor of future success.
With regular attendance, your child will have access to more class time so they can get the support and guidance they need from teachers and classmates. It will also maximize their opportunities to learn and participate in class discussions and other activities.
Therefore, it is important that you make an effort to schedule any non-essential travel outside scheduled school days. Please make sure to arrive on time and that your child is present throughout the entire instructional day. If you are having any issues with getting your child to school please let us know as we can help! You have many great educators at your disposal whether it be your child's teacher or one of our counselors. Your child's academic and socio-emotional success start with good attendance, so please help us to ensure all our Cubs have consistent access to our proven success at Haymarket.
When absences accumulate, whether excused or unexcused following the parameters of the PWCS Regulations, we as a school are obligated to follow specific steps in communicating with you as parents. This may be a simple phone call, a letter home, an attendance contract, or more depending on the number of absences.
We thank you in advance for assisting us in promoting and maintaining good student attendance as this is a crucial aspect of school success.
Internet Safety and Social Media
We have seen a recent uptick in students using devices in a way that wasn't directed by teachers. Our teachers are becoming more and more concerned about students deviating from their assignments to do other things like searching non-content related items. As a staff, we continue to monitor our students closely to ensure they are learning not only the content but also safety online.
I would be remised if I didn't comment on social media participation whether in or outside school. Nearly all social media sites (Facebook, Instagram, Tik Tok, Snapchat, Twitter, etc.) require users to be at least 13 years old...in other words no students in elementary school should be using these accounts. The dangers of social media are extremely concerning. I can safely say that most lock the doors and windows to their houses each night so that people don't get in...I would argue that a bigger threat is on social media these days. In order to help with this, I highly recommend the following:
If your child must have a cell phone, ensure that they are not accessing social media sites.
Set limits on your child's phone use. Most organizations suggest that students don't have devices after a certain time of day. Their phones should be given to you to charge over night in your room, not theirs.
Be open with your child about the phone contents and let them know that you will be checking it with them each day.
Everything said on the internet can be found...please make sure they know that.
Upcoming Events
Tuesday, March 7th - Advisory (6:30pm - virtual...Zoom link above)
Wednesday, March 8th - PTO (6:30pm - virtual...Zoom link above)
Friday, March 10th - BINGO! (7:00pm)
Tuesday, March 21st - Regional Spelling Bee (good luck Luna!)
Wednesday, March 22nd - Battle of the Books Semi-Finals at Buckland Mills ES (good luck team!)
Monday, April 3rd - Monday, April 10th - Spring Break
Tuesday, April 11th - Welcome back! School re-opens
Lexia Reminders
Lexia is easily accessible to our students via Clever and is a great way for students to practice their skills. Please work with your child's teacher to have them practice their skills at least 3 nights a week for 15-20 minutes. This should be done independently as our teachers are able to review data and guide their instructional planning.
Parent Engagement Night
Mark your calendars...we will have a Parent Engagement Night on Wednesday, April 26, 2023. This night will be dedicated to engaging our parents in their child's education as we make the final push towards the end of the school year. There will be raffle items, information for parents, and activities for our students. It is also at the same time as our Family Night at the Book Fair!