LSMSA Student Services Update
November 15th, 2013
Fall Final Exam Schedule
The schedule for final exams is as follows:

Thursday, December 12th
8:00 a.m. - 10:00 a.m. - Exam for 9:30 MWF classes
10:30 a.m. - 12:30 p.m. - Exam for 4:00 or later MW/TR classes
1:30 p.m. - 3:30 p.m. - Exam for 2:00 MWF classes

Friday, December 13th
8:00 a.m. - 10:00 a.m. - Exam for 10:30 MWF classes
10:30 a.m. - 12:30 p.m. - Exam for 2:45 TR classes
1:30 p.m. - 3:30 p.m. - Exam for 3:00 MWF classes

Monday, December 16th
8:00 a.m. - 10:00 a.m. - Exam for 8:30 MWF classes
10:30 a.m. - 12:30 p.m. - Exam for 1:15 TR classes

Tuesday, December 17th
8:00 a.m. - 10:00 a.m. - Exam for 11:30 MWF classes
1:30 p.m. - 3:30 p.m. - Exam for 8:30 TR classes

Wednesday, December 18th
8:00 a.m. - 10:00 a.m. - Exam for 10:00 TR classes
10:30 a.m. - 12:30 p.m. - Exam for 11:30 TR classes

Lab finals will be held at the last class meeting prior to Finals Week. The final exam for a class which meets four days per week will be held at the scheduled MWF time.

Students who have three exams on one day can speak with Ms. Annie Mitchell about the possibility of rescheduling one of the exams.

Hall Spotlight: Caddo 2nd East
In the coming months, each hall will have an opportunity to be featured in the student services newsletter to provide parents with more information on the residence life staff and the activities taking place on the halls.

Yolanda Thompson is the SLA for 2E. Yolanda is new to Louisiana and is touched by the warm welcome she's received from students, parents, faculty and staff.
Originally from Arizona, Yolanda has traveled to many different places from studying Spanish abroad, to being an exchange student in Germany to teaching English in Kuwait. She loves meeting new people and trying different things and says she is enjoying her new position at LSMSA.

The students on 2nd East have been well-fed by Yolanda so far this year! In addition to monthly hall birthday celebrations, they've enjoyed a grilled cheese night, beef stroganoff night, taco night, and soda floats.
Yolanda says that the girls of 2E are "definitely a good group and get along well with each other and they are having a great year."
Student Stress Runs High
We are currently in the midst of one of the more stressful times for many LSMSA students. A number of tests and papers have been due recently or will be due next week, major performances in performing arts classes have taken place, final exams are approaching, college deadlines are hitting, and nerves are just generally wearing a little thin. During these times, normally small annoyances can turn into major frustrations: roommate conflicts escalate, patience regarding facilities issues decreases (particularly with respect to building temperature, which is difficult to manage due to fluctuations in outdoor temperature), and emotions run high.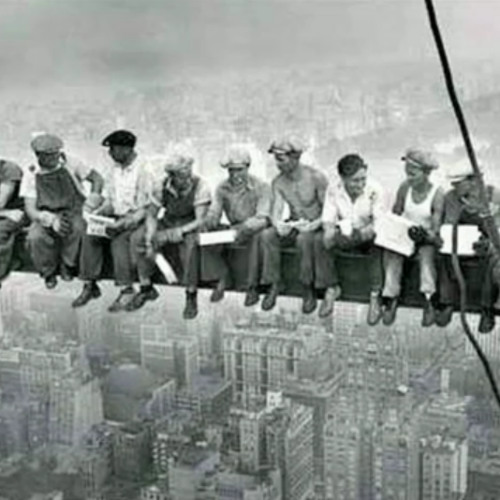 pd-k.
Under Pressure - (Queen/Bowie Cover) by pd-k.
We've offered some additional stress reducers this week for students who needed to blow off a little steam and the residence life staff is on the lookout for students who need some additional support.
We encourage parents to offer their students extra TLC during this time, to recognize that your student might be a little hypersensitive right now, and to be in touch with the student life advisor if you have any concerns.
Things should start to improve next week, as a break is in sight.
Mark Your Calendars! Halls Close for Thanksgiving Break
Friday, Nov. 22nd 2013 at 4pm
715 University Parkway
Natchitoches, LA
Tickets for the Economics Club Bus are now on sale!

Please remember that most of our residential life staff members are from out of state and have made arrangements to travel to see their own families during the break. We appreciate parents making arrangements to pick-up their students by 4:00 p.m., when the halls are scheduled to close.

Coming Soon to Natchitoches: Christmas Festival!
The annual Natchitoches Christmas Festival will be held on Saturday, December 7th. The schedule of events is available online at:
http://www.christmasfestival.com/schedule-of-events/
.
Because of the number of requests we receive from family members, friends of students, and alumni, we do not allow any guests to stay in the residence hall on Christmas Festival weekend.
Additionally, we do not allow students to stay overnight at any off-campus location in Natchitoches unless they are staying with their own parents on this weekend.
The cafeteria does not serve dinner on the night of Christmas Festival. With help from the Parents' Council and ABL cafeteria, we will be providing a gumbo dinner in the late afternoon/early evening for students who would like to participate. Any parents who would like to contribute something to the dinner can contact John Shore at
jshore@lsmsa.edu
.
LSMSA Student Services