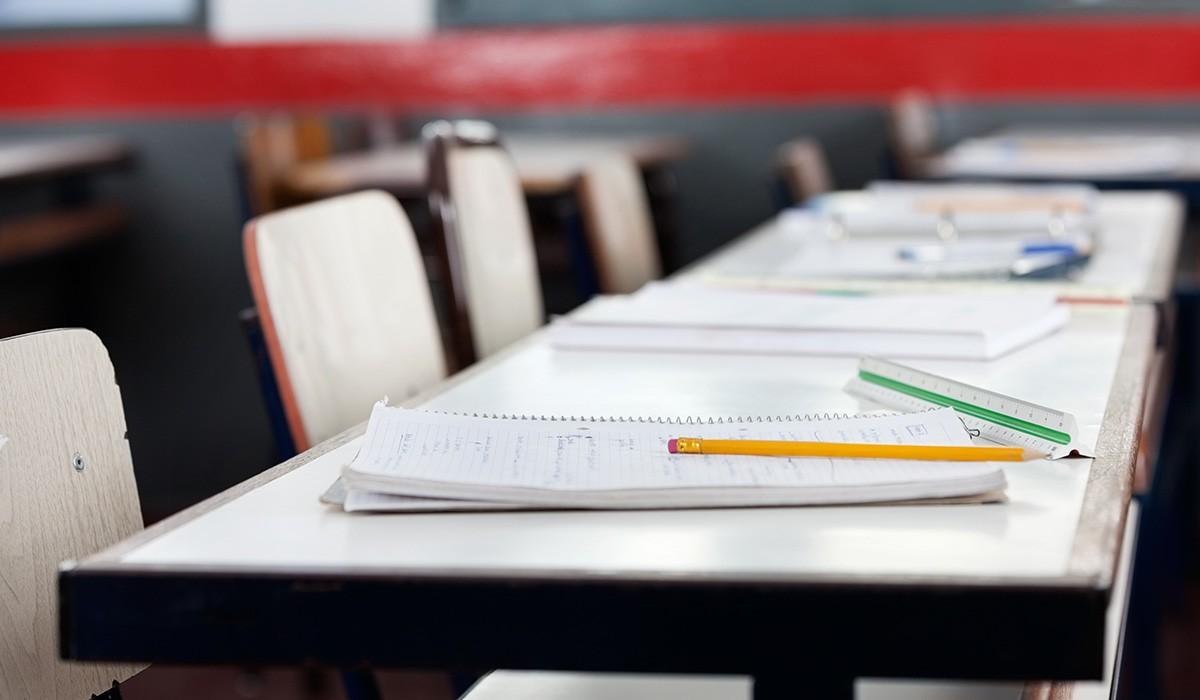 Superintendent's Newsletter
August 2022
Welcome to the 2022-2023 School Year!
It is with great pleasure that I welcome you to the new school year. Staff have been working tirelessly to ensure that all sites are clean, repaired and ready to open. Over the course of the past two months we have hired 26+ new credentialed staff and most of our classified openings have been filled. We have a few additions to our site administrative staff, with some of our returning admin moving to different positions.
I would like to take this opportunity to welcome the newest members of our administrative team, although many of you have seen or met them at the various events that have been happening to kick off the new year.
AHS:
Kesha Emmendorfer, Principal
Jason Krikava, Assistant Principal
James Stewart, Assistant Principal (former AHS science teacher)
VMHS:
Ami Nichols, Principal (former MPE Principal)
MJHS:
Ian Keough, Vice Principal
MPE:
Megan DeLaMater, Principal
DO:
Yadira Zapata, Coordinator Ed Services (former MJHS VP)
Patty O'Malley, Wellness Coordinator (former AHS AP).
Aside from preparing the sites for student and staff return, the District has also been preparing staff for the new year. At the end of the last school year Administration took the time to reflect on the areas of concern that were brought to our attention. Thoughts were collected from all site and district administration and were used to create a year long professional development plan, not only for administrators, but certificated and classified staff as well. Many of these trainings have already begun and will carry on throughout the year on a monthly basis. A few of our focus areas are Creating Safe Schools, Leadership, Multi Tiers of Supports, Student Wellness, Evaluations & Feedback, Communication, and other such areas essential to moving schools forward.
That being said, I truly look forward to working with all of you to ensure that all students in the MUSD have the best educational experience possible.
2022-23 COVID 19 Protocols
As we begin the 2022-2023 school year, I want to assure our community that we are continuing our commitment to safe, in-person learning for all students, and a safe working environment for our staff. The MUSD will continue to align our practices with current guidance from the California Department of Public Health (CDPH), our local health agency, Contra Costa County Health Services (CCHS), and Cal/OSHA.
Since the start of the pandemic, we have aligned our district-wide protocols with the guidance and direction of our public health agencies, and we will continue that approach with the protocols for the coming school year, as outlined in our 2022-2023 Revised COVID19 Plan that can be found in the COVID 19 Resources section on the front page of the MUSD website.
Alhambra High School Late Start Schedule
SB 328 - the "late start" law, that was passed in 2019, goes into effect this school year. This law does not allow California middle schools to begin before 8:00am and high schools, 8:30am. Last year, the staff, students and site administration worked collaboratively to put together a schedule for the 22-23 school year that met the start time requirement but kept a 7 period day option for students. In the late Spring the counseling and administrative teams put together a master schedule of students and classes for this year, based upon student course requests. No option was given for 1-6 or 2-7 preference in order to provide the best schedule possible, based upon student course requests.
The unintended consequence of siblings having two different start times happens every year, and the Counseling Office handles these changes in the first week or two of school. This year this process may take a bit longer as we have both a new counseling department and site administrative team at both AHS and VMHS/Briones. I can assure you that staff, both here at the DO and at the sites, are working as hard and as fast as we can to adjust schedules and are asking for a bit of patience as we work through each individual circumstance. Again, it is our plan to have the changes made as quickly as possible.
The late start itself is presenting challenges to families in regards to home to school transportation. For this reason we are providing supervision in the AHS Library and Commons for 2nd through 7th period students who need to be dropped off at 1st period and 1st through 6th students who need to wait for pick up until after 7th. Families needing help and wanting to use the CCC Transit buses to get their children to school, can contact the AHS main office as we do have a limited supply of one time ride tickets that we are happy to share should you need assistance in this area.
Principal Kesha Emmendorfer and her team are committed to evaluating this new schedule and working collaboratively with staff, students and parents to make improvements and changes for the next school year.
Drop off and Pick Up The First Days!
Just a quick reminder that traffic at drop off and pick up tend to be a bit crazier during the first weeks of school as our staff and parents sort out logistics. For many it is their first time navigating the process. PLEASE be patient as student safety is a priority! Please see your site administration with any concerns or questions.
Universal Meals! Free Lunch and Breakfast for All!
Please remember that every student has the right to a free breakfast and lunch each day, at all schools. The biggest difference this year is that we need to record the students that participate so we are working on ways to do that using their student ID cards. Please know that if they forget their card, they can still get lunch. The cards for elementary students are kept in the cafeteria so they do not need to carry one. 6-12 will have their ID card emailed to them by Tuesday (at their school email address) for printing until they get their picture IDs. They will be receiving directions in the same email on how to transfer the electronic ID to their phones (9-12) and mark it as a "favorite" for ease of use. This process is new to most, so students will need to be patient while waiting in line for their meals as this, too, will sort itself out in the first days. Our menus are posted for all sites here. In spite of the free meals, we are asking that all families fill out the free and reduced meal application if they fit the financial criteria as our federal funding is determined by the amount that qualify. This has a huge impact on our sites and their ability to provide materials and services for our students. Please call Becky 925-335-5923 with any questions.
Elementary Residency Verification
As verifying every elementary student's address is a huge undertaking, the process will continue through the first six or so weeks of school. If you have not yet uploaded your documents, please feel free to bring them by the District Office at 921 Susana Street, where we will take on the bulk of this project as the Office Managers are busy with opening tasks and activities. Parents will be notified by email if any verifications that were submitted and do not meet the 3 approved documents required. Students who enrolled after January 1, 2022 and those students on Interdistrict Transfers do not have submit proof. The expectation is that all returning families submit their verifications either in person or by uploading through the parent portal immediately. Thank you in advance for your cooperation. Questions regarding the process should be directed to the Student Services Department 925-335-5919. More information, including what constitutes an accepted form of verification, can be found here.
New Student Orientation
Last week both AHS and MJHS provided opportunities for new students to visit their new campuses. AHS held a 9th grade and new student walkthrough experience where students were able to pick up their schedules, find their classroom locations, obtain information about athletics and clubs as well as meet the admin, coaches and staff that were participating. The Student Store was open and well stocked with a variety of swag for the newest Bulldogs to purchase.
MJHS hosted the incoming 6th grade students, both new and returning to the district in a 1/2 day WEB or "Where Everybody Belongs" Orientation. The students participated in a variety of games and activities with the purpose of making all students feel welcome and comfortable as they transition to the middle school. The day ended with a delicious pizza luncheon provided by our own cafeteria staff.
Attend Today, Achieve Tomorrow
Did you know that regular attendance is vital for student success? When students attend regularly, starting as early as preschool and kindergarten, they have an opportunity to achieve academically and thrive. Research shows that when students are chronically absent – missing 10% or more of the school year or 18 days over an entire year – they are less likely to read proficiently by third grade, achieve in middle school and graduate from high school. Every day a student is in school is an opportunity to learn, build relationships and access support. We look forward to seeing your student every day.
SAY SOMETHING! The Sandy Hook Promise
The Say Something Anonymous Reporting System enables students and parents to anonymously report an issue 24/7/365 through an app, hotline, or website when they see a classmate who is at risk of harming themselves or others. CLICK HERE for more information. All sites will have a refresher training by the end of September.
Helen Rossi
Helen is using Smore to create beautiful newsletters