Cannella's Classifieds
Blog 3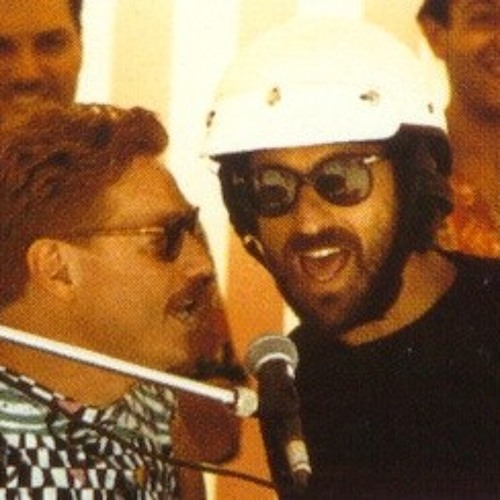 gruppodiapason
Visa Para un Sueno by gruppodiapason
What's Happening in my Classroom
What is going well:
I cannot express how great my student teaching experience has been thus far. I feel incredibly blessed to be paired with a cooperating teacher that wants me to succeed and is willing to share her materials with me. I know that her willingness to share materials with me has made this experience so much better than some of my peers. I do have the opportunity to really focus on what I am doing each day and how I can perfect that. I am constantly improving and my confidence level has grown so much. I finally feel as though I can do this! I also had my observation this week. I am excited to report that my observation went really well. I have grown so much since my last observation and Zyck could see that. He got to see me introduce holiday/ special event vocabulary. To introduce this vocabulary I actually incorporated two of my students into my presentation. I talked about special events in their lives (birthdays, weddings, family reunions, and anniversaries). I took pictures of the students and pasted their face on the clip art I choose to present my vocabulary. The entire class enjoyed seeing their classmates in the presentation. Everyone was very engaged throughout the entire lesson, and excited to see what was coming next. In the past I have used a story to introduce the vocabulary. I typically have the students listen to the story and complete some kind of comprehension activity during the presentation. I generally introduce all of the vocabulary before we go back and review the responses to their activity. For this lesson, I broke the presentation and activity into four different parts. After each part, I had students repeat the vocabulary and review the answers to their activity. I then gave the students the opportunity to use the words that had just been introduced in that section by providing them with discussion questions. I included 1 to 2 questions in the powerpoint after each section. I first modeled the discussion by having a student read the question and then me providing a response. I then had students have the discussion with their partner. I had never included these discussion questions in a lesson before, but I ABSOLUTELY LOVED it! It was exciting to see the kids instantly use the vocabulary they were learning. I provided the students with the discussion questions, so it was not too overloading. I also really loved that I broke this vocabulary down into chunks. The kids never learned more than six words in each section. I think this helped so much! They got to really work with and understand the six words before I added more. My CT also really loved the way I chose to introduce the vocabulary this time. She had me go back and think about how I could have changed my last vocabulary introduction to be more like this one. This helped me out a lot and showed me that I can repeat this in the future. I am very excited at how well this lesson went!
I still have not completely taken over Spanish IV yet. That will come in just one week. However, I am really enjoying watching my CT teach this course and all the fun things that are incorporated into this curriculum. This coming Friday we are taking this class on a field trip to Atlanta where they will get to watch a Naturalization Ceremony. One of the activities they did in preparation for the field trip during the immigration section we had students listen to Visa para un Sueno. It was fun to watch them listen to the song and actually understand it and the context in which it was written. I thought it was appropriate to incorporate the song into my smore this week!
What has not gone well:
For my Spanish II class, I worked really hard on creating a TPR lesson that would serve as more practice with the vocabulary we learned for that unit. Over all the TPR lesson went really well, but there was on aspect of the lesson that did not go as well. I created a powerpoint that had eight words and a supporting image beside each word. I would say the word aloud to my students, have them repeat the word back to me, and then show them a motion that they would do to represent that word. We went through each of the words a couple times. I then put a slide up that had only the TPR words without the supporting images. I had the students practice calling out the word and doing the motion with their partner. Finally, we came back together as a class. I had the students close their eyes and do the motions for the words I called out. We repeated this series 2 more times with 2 more sets of vocabulary. This part of the lesson did go really well! The students enjoyed doing the motions and getting to act a little silly. Then, I read a story to the students that I created. In the story I incorporated all of the TPR words the students had just gone over. They were instructed to do the motion every time they heard a TPR word in the story. I had a powerpoint with the images to help them along. After the story was over, I passed out a worksheet. I asked the students to recall the story and draw four things to represent the four scenes from the story. Along with each drawing, they needed to include one complete sentence using new vocabulary to describe their scene drawing. This is where things got a little complicated. Although most students did understand the story as I was telling it to them, they had a hard time recalling the order of events. Generally when I read a story to my students I have them completing some kind of comprehension activity as I present the information. I did not do that this time because I did want them to use the TPR vocabulary throughout the presentation. They did use their motions, but they were so focused on hearing a vocabulary word and doing the motion that they could not focus on what was actually happening. In the future, I might want to read the story two times. I might first have them complete a comprehension activity and then use the TPR motions the next time. It was not a bad lesson by any means, but there were some things that could have gone better.
Bring On The Change
I know that this space is generally to talk about change that I want to make in my classroom, but this week I want to share some change my classroom wants to make within the world. The Coca Cola commercial during the super bowl caused lots of controversy in the United States. The commercial was one of my absolute favorites! It was incredible to hear a song that Americans feel so prideful about being sung in the many languages that represent the many people that make up America. I started out class one day by simply showing my students the commercial. I continued by asking my students what they thought about the commercial and why. I wanted to get a feel of their reactions. I was excited to hear that most of them felt that there was absolutely nothing wrong with the commercial. They understood that Coke is a company that is world wide and does not just sell to monolingual English speakers. They thought it was cool that different cultures and languages were incorporated into the commercial. However, they too had heard the negative feedback. I then explained to my students that Coke combined all the languages for their super bowl commercial, but that a full commercial was filmed in each separate language as well. We watched the Spanish version which I included below. The little girl in the video feels such joy that she lives in a country where people are allowed to speak, think, believe, and pray what they want. She feels like it is so incredible that her culture and language were incorporated into the commercial. It was great to hear the students responses to this commercial. They felt saddened by the way that some Americans reacted, and that some people could not view their country the way this young girl does. Finally, I showed the students a news clip defending the Coke commercial. The students were really on fire to help change the opinions of people who bashed the Coke commercial. They wanted to come up with ways to be advocates for bilingualism and other cultures in the United States. Seeing the positive reaction my students had to the activity restored my own faith in this country. I am glad that these kids are our future, and I hope that they can create that change in the world!
Coca-Cola - It's Beautiful in Spanish
Local News Anchorwoman Destroys Coke Ad Misinformation
Discovering New Things
As always, I am constantly discovering new things to help improve my teaching and classroom environment, but I have a very exciting new discovery to share. I recently submitted my Gwinnett County job application and materials. After listening to the presentation on getting a job this past week in class, I was motivated to take my job search to the next level. I emailed several principals expressing interest in teaching Spanish and coaching cheerleading. I am so excited to share that I have my first official job interview this coming Tuesday! :) The interview is not at my host school, but a school nearby. I will be interviewing with the Principal, Athletic Director, and the Foreign Language Department Head. I am very excited, but also very nervous. I had no idea that anything would be available to me so early on. I have spent the weekend researching the high school and preparing interview responses. I am so thankful for the opportunity, and excited to see where it takes me! If nothing else, I am just grateful to have the practice interviewing. I am glad that the lady from the career center came to enlighten us and give us tips on interviewing this week. It could not have come at a better time. I am looking forward to including my interview experience and hopefully results in my next blog!