Homestead Homecoming 2015
The Happiest Homecoming on Earth!
Homestead's Homecoming (10/16 - 10/23) is an exciting week of friendly class competition through spirit days, brunchtime cheer-offs, lunchtime activities, and quad and float decorations that finishes with an exciting Friday - the Homecoming rally, float parade, and football game!
Find out ways to get involved by contacting your class officers!
Click here to see how your class is doing (scores will be updated every night):
https://docs.google.com/spreadsheets/d/11smkWKO0e6LxG_cWcS9kTc6w7J86FdYPnEnA8ZoYyAI/edit#gid=0
Homecoming Dance
Friday, Oct. 16th, 8-11pm
Homestead High School Large Gym
Kick off the week by having fun with your friends at the Homecoming Dance! There will be a photobooth, facepaint, and treats! New this year, the gym will be decorated and attire is
semi-formal
! Doors will close at 9pm.
Ticket Sales:
10/14 - 10/16 during brunch and lunch in the ASB Office! Sales will also be at the door, for the same price.
W/ ASB: FREE!
W/out ASB: $5

There is still time to buy an ASB card! $95 gets you free admission to the dance, a spirit shirt, a yearbook, discounts on all dance tickets (Proms, Formal, Sadies), and free admission to ALL Homestead sporting events!!!

Homestead Homecoming 2015 Dress Up Days
Monday 10/19
Dress Up Day: Mouse Monday!

Start off the week by wearing those mouse ears!

Brunchtime Cheer-Off
Lunchtime Activity: "Limbo" by ASB!
Tuesday 10/20
Dress Up Day: Tie Dye Tuesday!
Tie dye shirts, shorts, skirts, anything!

Brunchtime Cheer-Off
Lunchtime Activity: "Musical Chairs" by HOP and "Tinker Relay" by EL!
Wednesday 10/21
Dress Up Day: Mainstreet U.S.A. Wednesday!

Get decked out in all your red, white and blue gear!
Brunchtime Cheer-Off
Lunchtime Activity: "Ring Saturn" by 2018 and "Frontierland Adventure" by 2019!
Afterschool (2:30 - 8 PM): Quad Setup! Come out and help your class officers decorate your section of the quad!
Thursday 10/22
Dress Up Day: Theme Thursday!

Dress up in your class theme and show your class pride! Talk to your class officers for ideas, check your class Facebook page, or come up with something totally creative :)
Brunchtime Cheer-Off
Lunchtime Activity: "Snow White's Relay" by 2016 and "Why does it always have to be snakes?" by 2017!
Afterschool (3:15 - 8 PM): Float Setup! Want your class to have the best float in the float parade through the neighborhood? Come out and help set it up!
The Final Day: Friday 10/23
RALLY SCHEDULE
Dress Up Day: Green and White Day!
Show your school pride with green and white gear!
9:25 - 9:55 AM: Homecoming Rally
Watch performances, see the Homecoming videos, and find out who the Homecoming King and Queen are!
3:15 - 4:00 PM: Float Parade
Meet us in the Staff Parking Lot and join the school in a short parade around the neighborhood!
6:15 - 8:30 PM: Varsity Football Game
Support the football teams as they take on Saratoga High School! Students with ASB are admitted free.
HOMECOMING INSTAGRAM HASHTAG!
Get ready to click those iPhone shutters...
Show your spirit and post photos of your participation in Homecoming events such as the rally, spirit days, and parade on Instagram and share it on Facebook! Hashtag your photo #hhsfantasy, #hhsadventure, #hhstomorrow or #hhsfrontier depending on your class and tag @homesteadspirit!
Add homesteadspirit on Snapchat for reminders and updates throughout the week!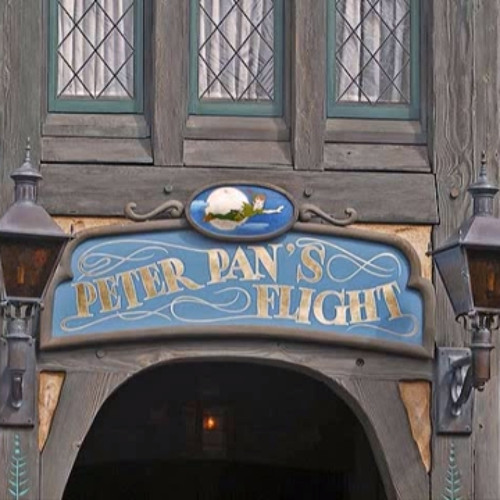 disneyland_resort
Peter Pan's Flight by disneyland_resort