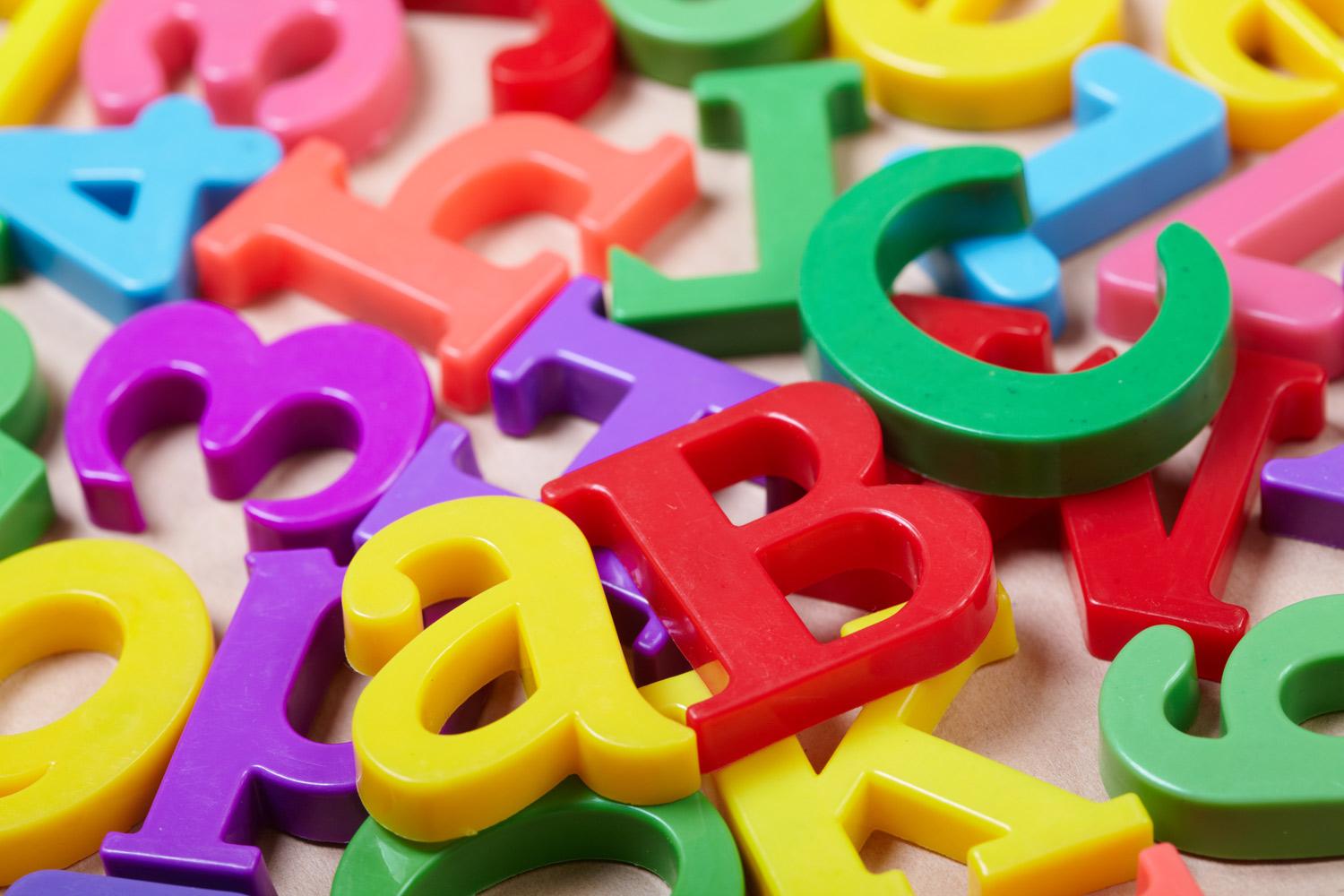 WELCOME BACK KEYSTONE FAMILIES
August 28th, 2023
Dear Keystone Families,
It is our pleasure to welcome back new and returning families and staff to a great year at Keystone Elementary School! We are excited that you are a part of our amazing learning community where parents, teachers, and students work together to build our team.
We welcome and value your positive energy and dedication to excellence in education, and we look forward to working with you and your children. Our skilled and devoted staff are already planning and preparing for your child(ren). Our hard working custodians have spent the entire summer thoroughly cleaning the facility, and our much appreciated office staff is registering new families. We are looking forward to this school year with anticipation and excitement.
Please remember to visit our school website and the district's social media platforms regularly for current news and upcoming events. Because a strong partnership with you will make a great difference in your child(ren)'s education, we want you to be involved in school, volunteer when available for school events, and communicate with your child's teacher as needed with any questions, concerns, or celebrations! Our educators are easily accessible via email, and will communicate with you in a timely manner. Home/School partnership is the reason Keystone Elementary School continues to excel.
We are honored to serve as the principal and assistant principal of Keystone Elementary School. It is great to be a part of a community where students, educators, and parents care for each other and strive to build meaningful relationships that support academic and social-emotional growth. It is important to us that everyone stepping through our doors is excited to be here! This attitude enables us to meet the challenges of academic excellence in a positive, fun, and nurturing environment. Our door is always open and we welcome your input.
Please feel free to call or email us to discuss any concerns you might have throughout the school year. We are looking forward to working with you and your family. Every Student, Every Day!
Respectfully,
Contact School
Have a question or concern? Need to contact the office or a teacher about an assignment or upcoming event? Please feel free to send an email, call, or schedule an appointment and we can help go over any pressing issues or concerns you might have.
General Information:
Address:
1800 Keystone Street
Croydon, Pennsylvania 19021
School phone: 267-599-2470
School fax: 215-788-1041
School Principal: Mr. Mark Wilicki - mark.wilicki@bristoltwpsd.org
Assistant Principal: Crystal Smith-Herman - crystal.smith-herman@bristoltwpsd.org
School Secretaries:
Mrs. Marianne Mensinger - marianne.mensinger@bristoltwpsd.org
Mrs. Donna Meehan - donna.meehan@bristoltwpsd.org
📆 Our Schedule: EVENTS Coming up!
First Teacher Day of School
Staff Professional Development Days
August 25th, 28th, 29th, 30th, and 31st
Kindergarten Orientation
Thursday, August 31st from 9:30-11:00am
First Day of School
Tuesday, September 5th, 2023
Back to School Night
September 6th, 2023- 6:00-7:00pm
For parent(s)/guardian(s) of children in kindergarten, second, and fourth grade

September 7th, 2023- 6:00-7:00pm
For parent(s)/guardian(s) of children in first, third, and fifth grade

Early Dismissal for Students/Professional Development in PM for Staff
September 13th, 2023 at 1:15pm
School Photos
September 14th, 2023
Retakes- November 3rd, 2023
SWPBIS Stations for Students
September- Week of September 18th
Yom Kippur
September 25th, 2023- No School/Offices Open
✏️✏️✏️SCHOOL SUPPLIES✏️✏️✏️
Please see the following link to access Keystone's suggested general supply lists;
School Supplies Link
.
Your child's teacher may request a few different items. (We would kindly suggest to save your receipts, just in case.)

** If your student has Mrs. White she ONLY requests:
1 box of tissues,
1 marble notebook,
earbuds , and (
Optional)
a pack of zip lock baggies OR a
pack of 3 x 5 cards.
Infinite Campus Parent Portal
Infinite Campus Parent Portal Login Instructions- First Time Instructions
Please visit https://www.bristoltwpsd.org/parents/parent_portal_instructions.

Infinite Campus Parent Portal Login

If you already have an account please visit https://bristolpa.infinitecampus.org/campus/portal/bristol.jsp.
*If you already have created an Infinite Campus Parent Portal account and are having trouble signing in please contact the school secretary; Mrs. Donna Meehan - donna.meehan@bristoltwpsd.org.
How to Update Parent/Guardian Contact Information in Parent Portal
Parents/Guardians – Please verify the accuracy of your email addresses and phone numbers for each upcoming school year on the parent portal.
Log on to the Infinite Campus Portal (If you are having trouble logging in, please contact your child's school.)

Select "More" on the right side of the menu bar.

Select "Family Information."

Click the "Update" button for each of the PARENTS/GUARDIANS ONLY and edit the phone numbers and/or email address fields.

Click the blue "Update" button to save changes.

Please DO NOT update any student information.
Kindergarten
*Kindergarten families will receive their Infinite Campus Parent Portal Login Instructions at Kindergarten Orientation (August 31st).
District Student Code of Conduct
This Bristol Township Code of Conduct was amended and adopted by the Bristol Township Board of School Directors on June 29th, 2022. This code of conduct was the result of a year-long process and many hours of discussion and deliberation by a committee that included professionals from Elementary, Middle and High School. Additionally we had students, community leaders, and members of the school board who also participated in our committee work. This code of conduct is reviewed each year and revised as necessary.
The purpose of the Code of Conduct is to ensure a healthy and productive learning environment in our schools so that the maximum potential for learning can be achieved. At the beginning of each school year, a copy of the Code of Conduct is made available to each student in the District. In addition, the Code of Conduct is communicated to students by their principals and teachers. The Code of Conduct is also published on the district website.
Creating and maintaining a safe, happy, and productive environment is the responsibility of all members of our school community. Since this document will be reviewed each year, your thoughts and ideas are important and appreciated. Please forward ideas to your building principal.
The staff and administration of Bristol Township School District look forward to working with parents/guardians and students in continuing to help keep our schools safe and create opportunities for our students to reach their potential.

Protect Your School Device
Protect Your School Device!
Pay your 2023-2024 tech fee here

• Click on school store
• Click Shop
• Add the technology fee to cart
If you're not able to log into the parent portal please email Icampus.Portal@bristoltwpsd.org.

Social Emotional Learning Tip of the Week
Creating Daily Routines for Kids

Consistent routines provide comfort and a sense of safety to young children. Following a schedule each day makes children feel safer and happier, which often leads to better behavior and cooperation. When they know what to expect, and what's expected of them, kids feel more comfortable and confident about what lies ahead.
Information above was shared from the pbs.org website.
Please feel free to visit https://www.pbs.org/parents/back-to-school to obtain more helpful tips and ideas to support the social emotional well being of your child(ren), as they transition back to school.
Keystone Family Spotlight
Keystone Families, we would love to include you in our weekly newsletters! Each week we will share a weekly Social Emotional Tip of the Week. We would love to receive a photo of your child(ren) practicing or applying the social skill of the week, along with a brief summary of the activity. Please send all submissions to KeystoneNewsletter@bristoltwpsd.org for a chance to be selected for our Keystone Family Spotlight!
Social Skill of the Week: Following a routine or schedule
District Guidelines in Support of the Code of Conduct
Anti-Bullying Policy
The Bristol Township School Board Policy #249 sets forth the District's commitment to providing all students and employees with the right to a safe and civil educational environment, free from harassment or bullying. The District recognizes that bullying interferes with the learning process and may present an obstacle to the academic, vocational, and social/ emotional development of students.

What is Bullying?
Bullying shall be defined as an intentional and unwelcome electronic (cyber), written, verbal, or physical act, or series of acts that has these characteristics:

Physical – includes hitting, kicking, spitting, pushing and taking personal belongings.
Verbal – includes taunting, malicious teasing, name-calling, and making threatening statements or gestures.
Psychological or Relational – includes spreading malicious rumors, and engaging in social isolations or intimidation.
Cyberbullying – includes any form of verbal or psychological bullying that may occur on the Internet through social media. Cyberbullying includes but is not limited to the following misuses of technology: harassing, teasing, intimidating, threatening, or terrorizing another student by sending or posting inappropriate or derogatory e-mail messages, instant messages, text messages, digital pictures or images, or website postings including any social networking accounts.
It is directed at another student or group of students that is reasonably perceived as being motivated either by any actual or perceived characteristic, such as race; color; intellect; religion; ancestry; national origin; gender; sexual orientation; gender identity and expression; or a mental, physical, or sensory disability.

It has the intent to coerce, intimidate, harass, and otherwise cause emotional distress. It is severe, persistent, or pervasive. It has the effect of:

Substantially interfering with a student's education;
Substantially disrupting the orderly operation of the school; or
Creating a threatening environment.



It occurs in a "school setting." School setting shall mean in the school, on school grounds, in school vehicles, at a designated bus stop, or during any activity sponsored, supervised, or sanctioned by the school and/or District.
The District reserves the right to investigate acts of bullying that occur outside the school setting if those acts meet the requirements of the characteristics as delineated above.

To access the bullying form please click on the attached form below.
Pennsylvania State Testing
The Pennsylvania System of School Assessments
Bristol Township School District students will be taking the Pennsylvania System of State Assessments, also known as the PSSAs, in the spring. What are the PSSAs used for and why should your child participate in the assessment?

What are the PSSAs used for?
The Every Student Succeeds Act or ESSA, requires students to take state tests in reading and math every year in third through eighth grade and once in high school. In Pennsylvania, students in third through eighth grade take the Pennsylvania System of School Assessment (PSSA) in English language arts and math. Students in fourth and eighth grade also take a test in science. High school students take end-of-course tests known as the Keystone Exams in Algebra 1 and 2, Geometry, English, Biology/Chemistry, U.S. History, World History, Civics and Government.

Why should my child take the PSSAs?

The PSSAs focus on grade level material aligned to the state standards. It gives parents, teachers, and school district leaders information to make decisions that affect student achievements.

Parents and students see how well their student performed at grade level
Teachers make informed decisions regarding instruction.
District Leaders can make decisions about student learning and achievement.
State leaders can determine which schools require more resources and/or additional funding.
Coming Soon! Keystone Staff Member Spotlight
Starting next week, our newsletter will spotlight different Keystone staff members.
Crystal Smith-Herman
Crystal is using Smore to create beautiful newsletters