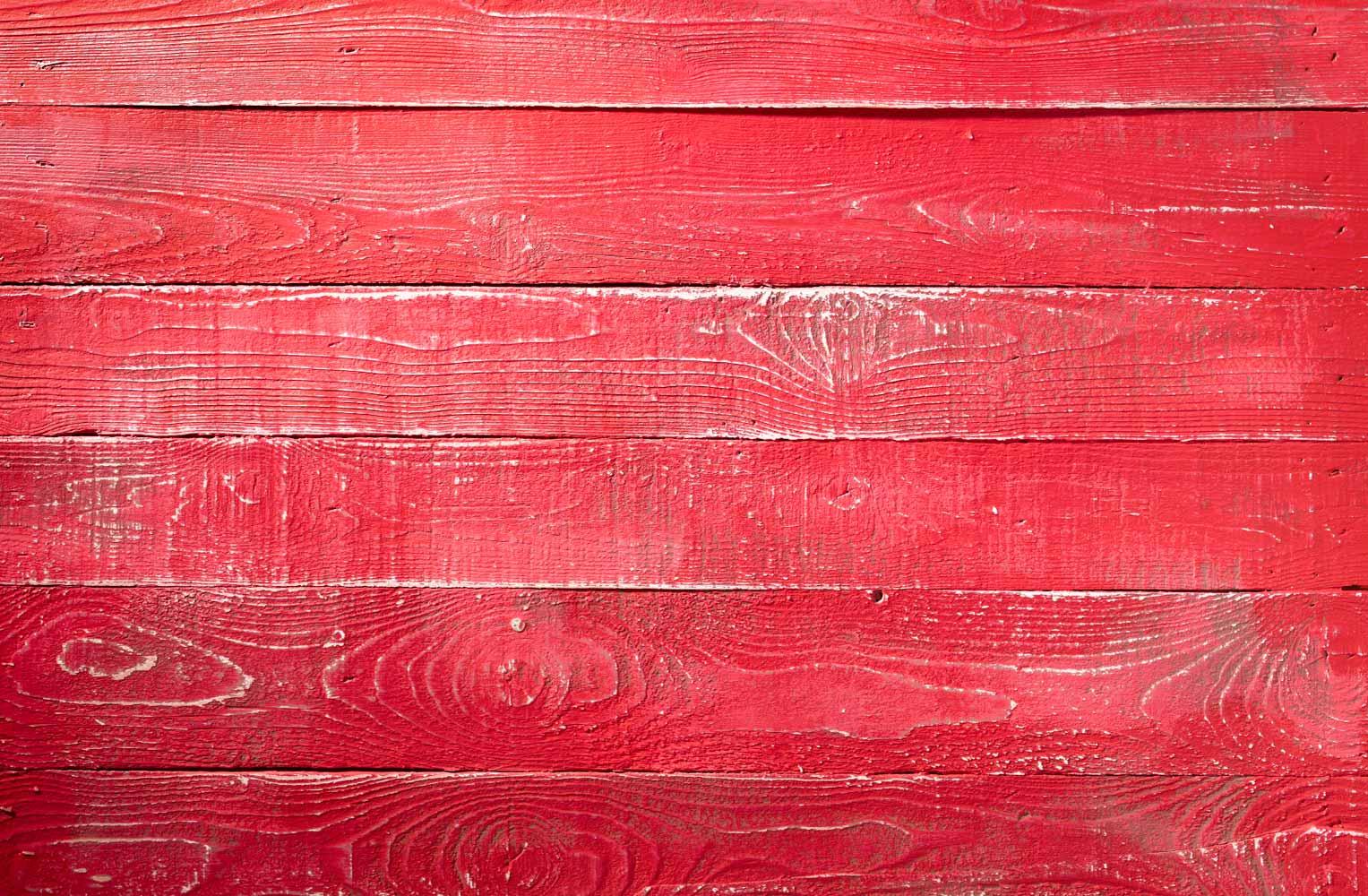 Coulston Elementary School
Comet Connection Newsletter
Notes from the Coulston Office
This week at Coulston
Grandparents and Special Persons Night
We are looking forward to our annual Grandparents Night on Tuesday, September 12th from 5:30-6:30. This is always a fun evening for our Coulston Comets to show their Grandparents and Special Person their classroom and school. We hope that the grandparents are able to join us and enjoy a fun filled evening.
Fall Athletics

It is time for fall sports! Volleyball and Cross Country practices have begun and are held on Tuesday and Thursday. Please make sure that someone is able to pick your child up at the end of practice. If you have any questions or concerns, please contact your child's coach. The practice schedules are attached.
PTO Fundraiser
Just a reminder that our PTO mum fundraiser pick up is this Saturday at Cossairts Flowers on Old Boggstown Road from 9:00-12:00. The mum pick up is only for those who have prepaid. Thanks for supporting our PTO.
Powerschool

Parents just a reminder that if you have not signed up for Powerschool, please download the app or use the website. This is the student data system that we use to post grades, and where you can access your child's midterms. If accessing the app, our district code is XSKQ. Please contact your child's teacher with any questions about grades. PowerSchool
Midterms
The mid-term grades have been updated and ready in PowerSchool. You can access PowerSchool by using the link. Just a reminder that kindergarten uses a system called ESGI, where you get updates and reports from the teacher. Please contact your child's teacher with any questions.
Transportation Changes/Drop-offs/Pick-up
Just a reminder that transportation changes must be submitted to the office NO LATER than 1:30 daily. We cannot honor any request made after this time. Please remember that your child cannot change buses or stops from the school ride home.
If your child is a car rider, please make sure that you follow the car rider guidelines for picking up and dropping off. Students cannot be dropped off at the sidewalk as a walker. This is for the safety of students and those in the car rider line. We appreciate your help with these requests.
If you need reminders for bus information, please check Infofinder at http://www.infofinderi.com/ifi/?cid=SCS5QTZ7SAUC. Car rider tag s are also available in the front office. Please contact the office if you are need of one.
School Drills
Parents just a reminder that all schools are required to practice various drills throughout the year. In the next few weeks we will have the following drills: Bus Evacuation Drill, Lockdown Drill, Fire Drill, and Tornado Drill. We wanted to make you aware of these particular drills in advance so you can have some conversation at home with your child. We discuss these drills at school in our classrooms, and practice the procedures to prepare the students. Your child may come home and share information about the drills. Please take time to discuss the importance of the drills and answer any questions they may have. Thanks so much for your support.
Detergent Fundraiser
The F.O.P. 84 Ladies Auxiliary will be sponsoring a detergent sale again this year. The sale will take place from Sept. 11-22, and order forms were sent home today. The pickup will take place at Loper Elementary on November 1st and 2nd. Every student has a chance at $100.00 if they sell one item. Every one that sells one item or more, will receive a small gift, and gift cards will be awarded for top sellers. The classroom that sells the most in each school will earn a gift card for their teacher to use for the classroom.
Golden Bear Spirit Week
We are helping the SHS Golden Bear football team celebrate homecoming week!!! We will have Spirit Week September 18-22. Please come out on Wednesday, September 20th to the SHS Homecoming Parade and see your favorite Coulston Comets! We are looking forward to a fun filled week of events. Please see the attached Spirit Week Flyer.
Update from Mrs. Reed:
Just a quick note from Mrs. Reed that during the month of September your students will be learning about bullying. The definition of bullying is four parts: hurtful, on-purpose, repeated, and one-sided. I will visit with students during library time, and we will talk about what to do if someone is being bullied and how to make a Coulston a bully-free zone.
Noche de Abuelos y Personas Especiales
Esperamos con ansias nuestra Noche Anual de Abuelos el martes 12 de septiembre de 5:30 a 6:30. Esta es siempre una noche divertida para nuestros cometas Coulston para mostrarles a sus abuelos y a sus personas especiales su salón de clases y su escuela. Esperamos que los abuelos puedan acompañarnos y disfrutar de una velada llena de diversión.
Atletismo de otoño
¡Es hora de practicar deportes de otoño! Las prácticas de Voleibol y Cross Country han comenzado y se llevan a cabo los martes y jueves. Asegúrese de que alguien pueda recoger a su hijo al final de la práctica. Si tiene alguna pregunta o inquietud, comuníquese con el entrenador de su hijo. Se adjuntan los horarios de las prácticas.
Recaudación de fondos del PTO
Sólo un recordatorio de que nuestra recogida de fondos para mamás del PTO es este sábado en Cossairts Flowers en Old Boggstown Road de 9:00 a 12:00. La recogida por parte de mamá es sólo para quienes hayan pagado por adelantado. Gracias por apoyar a nuestro PTO.
Escuela de poder
Padres, solo un recordatorio de que si no se han registrado en Powerschool, descarguen la aplicación o utilicen el sitio web. Este es el sistema de datos de estudiantes que utilizamos para publicar calificaciones y donde puede acceder a los exámenes parciales de su hijo. Si accede a la aplicación, nuestro código de distrito es XSKQ. Comuníquese con el maestro de su hijo si tiene alguna pregunta sobre las calificaciones. PowerSchool Midterms Las calificaciones de mitad de período se han actualizado y están listas en PowerSchool. Puede acceder a PowerSchool mediante el enlace. Sólo un recordatorio de que el jardín de infantes utiliza un sistema llamado ESGI, donde obtienes actualizaciones e informes del maestro. Comuníquese con el maestro de su hijo si tiene alguna pregunta.
Cambios de transporte /Devoluciones/Recogidas
Sólo un recordatorio de que los cambios de transporte deben presentarse en la oficina A MÁS TARDE de la 1:30 todos los días. No podemos aceptar ninguna solicitud realizada después de este tiempo. Recuerde que su hijo no puede cambiar de autobús ni de parada en el viaje escolar a casa.
Si su hijo viaja en automóvil, asegúrese de seguir las pautas para recoger y dejar a los pasajeros en automóvil. Los estudiantes no pueden dejarse en la acera como caminantes. Esto es por la seguridad de los estudiantes y de aquellos en la fila de pasajeros en automóvil. Agradecemos su ayuda con estas solicitudes.
Si necesita recordatorios de información sobre el autobús, consulte Infofinder en http://www.infofinderi.com/ifi/?cid=SCS5QTZ7SAUC. Las etiquetas para pasajeros de automóviles también están disponibles en la oficina principal. Comuníquese con la oficina si necesita uno.
Simulacros escolares
A los padres solo les recordamos que todas las escuelas deben practicar varios simulacros durante el año. En las próximas semanas tendremos los siguientes simulacros: simulacro de evacuación de autobús, simulacro de encierro, simulacro de incendio y simulacro de tornado. Queríamos informarte de estos ejercicios concretos con antelación para que puedas conversar en casa con tu hijo. Discutimos estos simulacros en la escuela en nuestras aulas y practicamos los procedimientos para preparar a los estudiantes. Su hijo puede regresar a casa y compartir información sobre los simulacros. Tómese el tiempo para analizar la importancia de los simulacros y responder cualquier pregunta que puedan tener. Muchas gracias por su apoyo.
Recaudación de fondos para detergentes
La F.O.P. 84 Ladies Auxiliary patrocinará nuevamente una venta de detergente este año. La venta se llevará a cabo del 11 al 22 de septiembre y los formularios de pedido se enviaron a casa hoy. La recogida se llevará a cabo en la Primaria Loper el 1 y 2 de noviembre. Cada estudiante tiene la oportunidad de ganar $100.00 si vende un artículo. Cada uno que venda un artículo o más recibirá un pequeño obsequio y se otorgarán tarjetas de regalo a los más vendidos. El salón de clases que venda más en cada escuela ganará una tarjeta de regalo para que su maestro la use en el salón de clases.
Semana del espíritu del oso dorado
¡¡¡Estamos ayudando al equipo de fútbol americano SHS Golden Bear a celebrar la semana del regreso a casa!!! Tendremos la Semana del Espíritu del 18 al 22 de septiembre. ¡Venga el miércoles 20 de septiembre al desfile de bienvenida de SHS y vea sus cometas Coulston favoritos! Esperamos con ansias una semana llena de diversión y eventos. Consulte el folleto de la Semana del Espíritu adjunto.
Actualización de la Sra. Reed:
Sólo una breve nota de la Sra. Reed de que durante el mes de septiembre sus estudiantes aprenderán sobre el acoso. La definición de acoso escolar consta de cuatro partes: hiriente, intencionado, repetido y unilateral. Visitaré a los estudiantes durante el tiempo en la biblioteca y hablaremos sobre qué hacer si alguien está siendo acosado y cómo hacer de Coulston una zona libre de acoso.
Happy Friday Coulston families! We sent home our PTO Newsletter last week with our families along with our flyer for Grandparent & Special Person Night next Tuesday, September 12th from 5:30-6:30. Please make sure to submit your form by Monday, September 11th before the end of the day! Also, we are needing volunteers for that evening. Please sign up using this link if you would like to help us out:
https://www.signupgenius.com/go/10C0F45AAAD29A3F8C16-grandparent
And please don't forget Mum Fundraiser THIS Saturday- September 9th from 9:00 AM-12:00 PM at ossairt's- 125 North Boggstown Rd. If you need to make arrangements, please reach out to Aleigha at coulstonpto@gmail.com. If you are interested in volunteering an hour of your time on Saturday, that would be so helpful. Please sign up at https://www.signupgenius.com/go/10C0F45AAAD29A3F8C16-mumfundraiser#/
We greatly appreciate everyone participating in this fundraiser!
-Coulston PTO
Cross Country Practice Schedule
Practice Schedule
Tuesday, September 5th 2:30 - 3:30 Thursday, September 7th 2:30 - 3:30
*Monday, September 11th 5:00pm - 6:00pm @ Blue River Park*
More information will be sent home by coach
Tuesday, September 12 th 2:30 - 3:30 Thursday, September 14th 2:30 - 3:30
Elementary Meet at Blue River Park Monday, September 18th - 1st Race begins at 5:30pm Information will be sent home by coach
Note: Please use Door A2 for student pick up from practice.
Coaches: Ashlee Isley and Tresa Eads

Questions – Coulston Front Office: 317-398-3185

Volleyball Practice Schedule
Coulston Girls Volleyball Practice Schedule
Tuesday, September 5 th 3:00 - 4:00 Thursday, September 7 th 3:00 - 4:00 Monday, September 11 th 3:00 - 4:00 Tuesday, September 12 th 3:00 - 4:00 Thursday, September 14 th 3:00 - 4:00
Monday, September 18 th 3:00 - 4:00
The game schedule will be released at a later date.
Note: Please use Door A2 for student pickup from practice.
Coaches: Jill Scott and Kristin Parker

Questions – Coulston Front Office: 317-398-3185
Breakfast Treasure Tickets
BREAKFAST IS FREE FOR ALL STUDENTS
Starting September 6. Instant win tickets hidden in breakfast bags that allow you to choose a prize from the Chartwell. Visit the cafe or your schools breakfast cart daily for a delicious breakfast and you chance to pick a prize from the Breakfast Treasure Chest. MAKE EVERYDAY A BREAKFAST DAY!
Coulston Elementary Web Site
Coulston/District School Calendar
School Breakfast and Lunch Menus
Coulston Elementary School
Phone: (317) 398-3185

Fax: (317) 392-5721
Office Hours: 7:00am - 3:30pm
Address:
121 N Knightstown Road
Shelbyville, IN 46176
Andrew Snow
Andrew is using Smore to create beautiful newsletters