MBA Tech Tips
Important Updates and Helpful Information Issue 4
Tech Tips
Your tech team would like to provide up-to-date and timely tech tips, updates, and information that will hopefully make your job much easier. If you have questions or training needs you'd like to share with us please fill out the form at the end of the newsletter. We are here to support you.
Thank you, MBA Tech Team
Using Announcements in Canvas
Announcements allow you to post messages to students in your course. You can also optionally receive responses to posts, via replies or likes, essentially enabling a simple polling or acknowledgement function. Users can receive notifications based on their personal notification settings, including via RMIT email, alternate email and or SMS messaging. This would eliminate having to use another app like Remind or Class Dojo to get information out to students and parents. Canvas is a one-stop shop because you can access it on your computer or your mobile device.
Announcements are located under the Announcements link but you can also automate the latest announcements to show up at the very top of your homepage. Then, the most important information is accessible to your students immediately upon logging into your class.
What can you put in announcements? You can use text, images, videos to relay important information to your class. Also, you can record the whole announcement and use a video announcement instead of text right in Canvas. How engaging is that to see your teacher giving you this important information? Think about the connections it's building for you.

Need some help setting these up in your Canvas Classroom? Your Instructional Technology Coaches are here to help. If you'd like to schedule a training time or work session use the google form below. Additionally, you can access training materials on the MBA website here. We're also adding the resources to this platform as well here. Also, don't forget in Canvas you can use the ? on the grey global navigation bar (bottom left) to access the guides in Canvas or even chat with a canvas support person to access help. You have a wealth of resources and help at your fingertips, literally.
Linking buttons/text in Canvas
Ever been to a website and you were excited about information you thought you could access only to find the link was dead or didn't go to where you thought it would? Your students may experience the same disappointment and frustration if your links are not viable on your homepages in Canvas. Canvas is so customizable and it allows you to use links to both Course information in Canvas as well as outside or external links.
Do you need help linking an image or text on your homepage? Well, here is a simple walk through to help make that happen. (You may have to zoom in or enlarge your screen view to read the smaller print).
You can link an image/text to anything both internal or external. Follwing this are is a step by step of how to link an image. This is example is linking to the announcements page. You would follow the same steps to link to any other course element or an external link.
If you need assistance, please reach out to one of your Instructional Technology Coaches. We are here and happy to help you.
Did you know iReady has Learning Games?
Check out this
link
to learn more about the iReady learning games and how you can use them with your students.
You can log in and see the what the games are about yourself.
Log in to see the Learning Games for yourself.
We encourage you to explore the games by following these instructions:
Log in to your i‑ReadyConnect.com or Ready Classroom Mathematics educator account.
Navigate to Reports. Select "Class" and "Instruction" as your report category ("District" or "School" and "Instruction" for administrators).
Select "Go" under Learning Games.
Click "Create Report."
On your Learning Games teacher home screen, select "Play Games." This will lead you to a page where you can play demo versions of all Learning Games. This is also where you will find your Learning Games reports.
Upcoming Lexia Training March 16, 2021
Save your spot for Lexia's Upcoming Customer Webinar
You won't want to miss our upcoming customer webinar on March 16, 2021 at 2pm EST. We will share:
how your Lexia programs can assist educators no matter the learning environment
how Administrators can help support their teachers
Lexia resources that can help to inform instruction and save educators valuable time
You'll also hear from one of our customers who will share tips on how they are using Lexia to support their instruction.
Whether your schedule allows you to attend or not, if you register, you will get a recording of the webinar so you can listen when time permits. Save your spot now so you don't miss it!
Upcoming Edgenuity Training
You're Invited

Check Out What's New from Edgenuity
Join this year's webinar for the 2021 school year

We are constantly improving to help you better serve students, and as Edgenuity customers, you will have a lot of new features and content to choose from in the 2021–2022 school year.
We'll be covering it all in this year's complimentary 'What's New' webinar.
Here are just a few of the additions you can expect to learn about:
New courses added to the Edgenuity catalog, including Civics and Citizenship, AP Computer Science Principles, an Anti-Racism Course from Point Made Learning, and several more.
Enhancements for attendance reporting and academic integrity features.
MyPath for grades K–5: A new supplemental reading and math program that personalizes learning.
Expanded SEL offerings and more!
Download the What's New for 2021-2022 flyer!
Fresh New Resource Libary at Smart Learning Suite
Looking for content to support distance learning? The fresh new resource library in SMART Learning Suite is ready for you! Find resources on classroom management,
#SEL
, and more.
Check it out now!
#blendedlearning
Smart Learning Suite Webinar
This webinar on how to create student voice and choice may also interest you.
New Feature Coming to Canvas in March 2021
Students will be able to upload a picture from their webcam as an assignment after the new releases in March 2021 in Canvas. We'll look at it more closely when it is implemented. Just alerting you to this upcoming feature.
Enjoy this while you read these tech tips!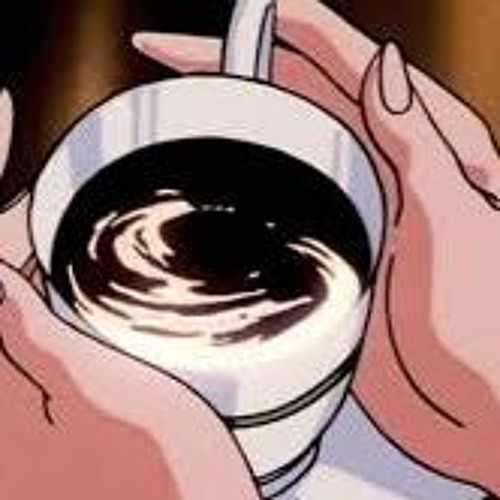 mood
At Cafe Lofi Jazz Hip Hop Mix by mood
Use this form to let us know questions you have and what training you might need to support you.
Click here to submit Questions or if you need assistance.
Just some tech humor to lighten your day!