ELEVATED MOM'S NEWSLETTER
Amazing Life!
Once upon a time I use to pay attention to other women and tell myself, "I want the life that she has". The massive diamond ring and the beautiful home, and the (seemingly) wonderful husband. I - want it all, but apparently it's someone else's life. Some other woman's fairy tale. Somebody else's perfect world....
Little did I know, HE had a different fairy tale designed for me. A different path. One that was 100% perfect for me, because it was designed many moons ago, specifically just for me. My very own destiny.
I count my blessings daily for what I've been given. Has my life been perfect? Far from it, but it's been perfect for me. So many unanswered life questions.... Why did I lose my parents early in life? Why am I not married yet? Why did I become a single parent at 19? Well I can answer that life question, but I think you get my point. :-)
God purposely throws different things at us that are solely meant for US to deal with. To guide us. Teach us a certain amount of wisdom. Prepare us for our next path in life. But the beauty of all of it, is that once WE surrender to HIM and just allow GOD to stir things up within us, then some of those infinite life questions begin to be answered. Those things are secretly revealed almost like magic. All we have to do is allow our own paths to be magnified and notice that as up and down, or left and right as our past may have been; we were created to live or our own AMAZING LIFE!
"For I know the plans I have for you" declares The Lord, "plans to prosper you and not to harm you, "plans to give you hope and a future." Jeremiah 29:11
Renee'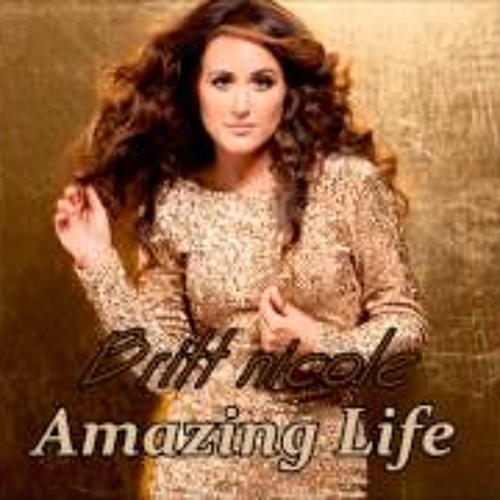 ElSoul7
Britt Nicole - Amazing Life (Capital Kings Remix) by ElSoul7
Mommy moment with Alexis (Lexi) Carroll
The day that I was scheduled to have Kamiya, I went to the hospital immediately after church on Sunday, September 25, 2011. I was in so much pain and incredibly uncomfortable due to contractions and such, but they sent me home because I wasn't dilated enough. During that particular church service, Pastor Keith just so happened to declare that the next day was Miracle Monday. Then on that Monday, I was on my way back to the hospital. In less than 24 hours, I was ready to deliver. My mom and aunt were in the Waiting Room waiting on information about me and the baby. Come to find out once they administered the epidural, my heart rate dropped and soon after the baby's did too. They rushed me into the labor room to do an emergency C-section. I felt so scared and lost. At some point, my mom and aunt came to check on the status of my labor prep. They requested that they go into a private room without any other info. My mom and aunt didn't even know of my current situation. :-(. Talk about being all alone.
Kamy looked more like a stuffed burrito wrapped up in her newborn blanket. She weighed a very healthy 8 pounds, 9 ounces.
The morning that Kamyia and I were scheduled to be discharged they took my baby to run some routine tests, so I took advantage of that time to take a nap. The doctor notified my mom that it appeared as though my baby had a heart murmur and they would have to do some more tests to rule it out. Talk about feeling emotional. Kamy was gone for what felt like forever. The doctor finally brought her back to my room and the murmur was gone, non existent. PRAISE GOD!!! We were both healthy through all of that and ready to go home.

Life with Kamyia has truly been a blessing and I thank God everyday for her. Kamyia Lynn is amazing and she has so much personality.
When you're going thru a tough time in your life, always know that you can call on Jesus and HE will send you a blessing.
Welcome to all of our new moms! January-April
Tiffany McDowell
Amy Grabowski
Aja Hicks
Angela Lee
Jessica Smartsy
Jordan Palmer
Karen DeMers
Melissa Gruver
Tara Chrysler
Susanne Riggs
Rosalie Coburn - Mentor Mom
Kimberly Copeland - Mentor Mom
*we deeply apologize for any New Moms that were not recognized. Please inform us so that we can make sure to include you for June.
Elevated Mom's Leadership Team
ICE Night - Impartation
Sunday, May 31st, 7pm
317 Equine Ln
Celina, TX
Drinks will be provided. Please bring a snack to share.
It's raffle time again, so please notify Renee' if you have something that you'd like to provide for this fun giveaway.
SHE Conference
Thursday, May 14th, 7pm
8500 Teel Parkway
Frisco, TX
6:00 pm, Registration check-in open
6:30 pm, Auditorium seating open
Friday, May 15// DAY SESSION
8:00 am, Registration check-in open
8:30 am, Auditorium seating open
9:00 am-1:00 pm, Session Two and Three
Friday, May 15// EVENING SESSION
6:00 pm, Registration check-in
6:30 pm, Auditorium seating open
7:00 pm, Session Four
9:00 pm, GIRLFRIEND PARTY
More info at elevatelife.com