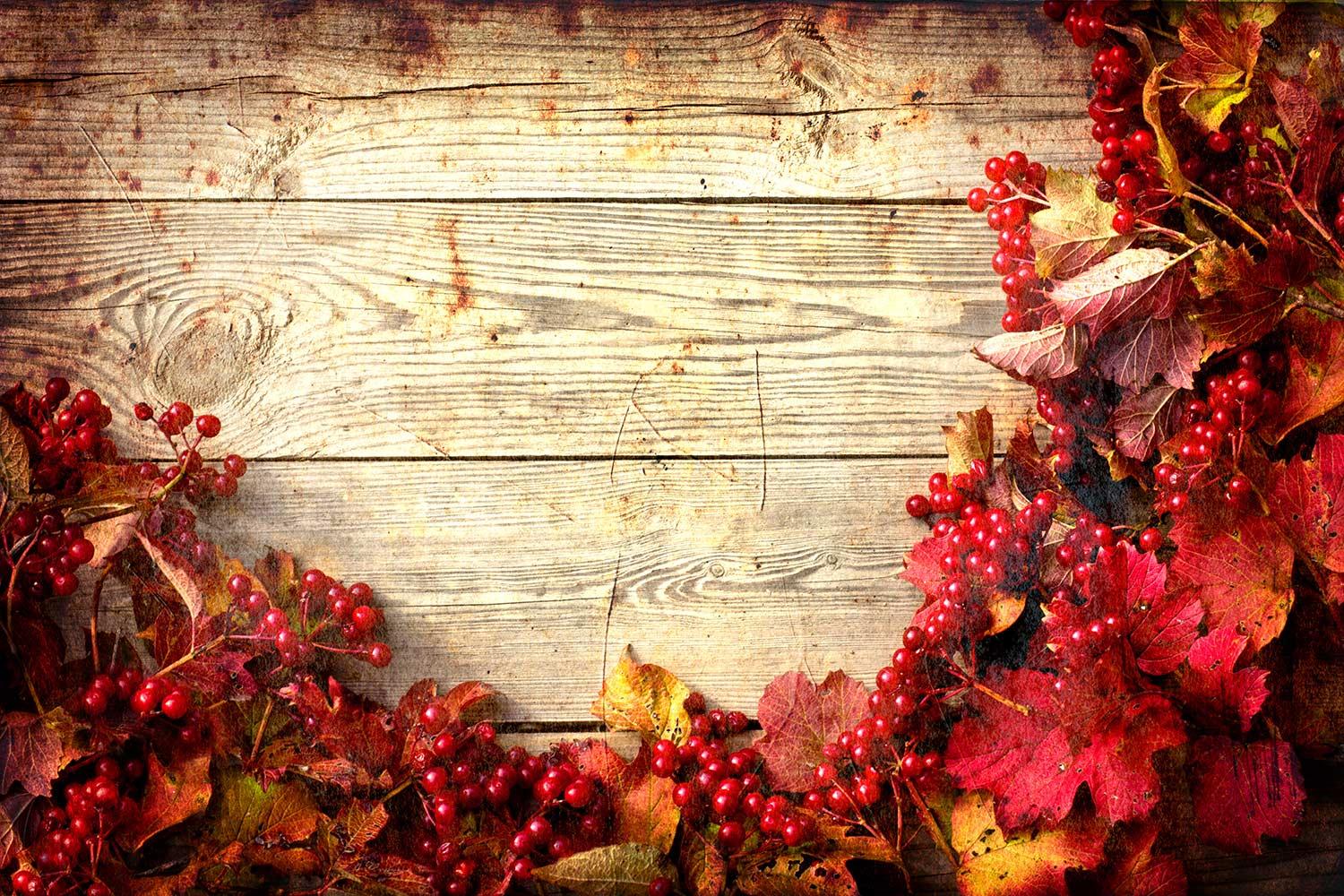 School + Home
Winter FAST (Family And School Team) Conferences
At RES We Follow the RingGOLD Way!
Give Respect
Own My Actions
Lead By Example
Demonstrate Cooperation
Our Mission: Loving Learning and Growing Together
Our Vision: Equipping Everyone for Excellence
Our School Theme for This Year: Together We Can Move Mountains!
PBIS Character Trait for November: Citizenship (Respectful devotion to one's country and/or school)
Mark Your Calendars!
November 6 - Daylight Savings Ends - set your clocks back one hour!
November 10 - Thanksgiving Lunch for 4th Grade Parents (below for more information)
November 11 - Veterans Day - Wear red, white & blue to school
November 21 -25 - Thanksgiving Break - NO SCHOOL!
November 24 - Happy Thanksgiving! We are so thankful for our RES students & their families!
November 30 - Progress Reports
December 16 - PBIS Reward Event for the 2nd 9 weeks (more information coming soon!)
December 8 - Christmas Lunch for 5th Grade Parents (more information coming soon!)
December 20 - End of 2nd 9 weeks of school
December 21 - January 6 - Christmas Break - NO SCHOOL!
Student of the Month
For the month of October students and teachers focused on the character trait of Loyalty. Each teacher chose two students who most demonstrated this trait. Those students got a certificate and their picture on a bulletin board at Food Lion! Be sure to stop by and see it! The students chosen for October are:
3rd Grade:
·

Bearden - Norah Baltimore & Ezekiel Jones

·

Dunkin – Katelyn Heafner & Levi Majors

Fava/Berry - Sarah Barley & Griffin Sun

·

Courtney -Kathy Tran & Theo Carpenter

S

hadwick - Addie Reynolds & Jackson McDaniel

Peters - Laney Howell & Carson Foshay

Bruce - Olivia Massotti & Joshua Farmer

Coulter –

Aubrey Duncan & DiMaggio Ruscillo
4th Grade:
Whitely - Izzy Kirkland & Aidin Pezic

Fayta - Eleanor Morgan & Lucas Magallanez

Rich - Ava Harper & Rigs Giambrone

Giannamore - Skylar Collins & Jax Pickett

Sanders - Mallory Colbert & Lionel Joubert

Burgess - Hanna Claro & Eli Fischer
McElhaney - Kali Smith & Benjamin Williams
5th Grade:
Bacha - Presley Dowden & Hudson Cummings

Coney - Mia Brown & Hayden Griffith

Crosland - Evie Blankenship & Chasen Lowrance

Burgess - Piper Cornwell & Carson Viar

Anderson - Gianna Vongphaiboun & Bubba Clowdus
Jones - London Chadd & Brennon Cooper

Khalili - Cali Chandler & Jack Orr
MOID:
RES 2022 Teacher of the Year - Carla McCrary
Mrs. Carla McCrary was voted by the staff at RES as our 2021-2022 Teacher of the Year! Here is her story...
"I always knew I wanted to be a teacher....Some of my first students were my stuffed animals who I taught after school each day, pretending to be a teacher. I attended the University of Tennessee at Chattanooga and graduated in 3 and 1/2 years with my Bachelor of Science in Education. I taught 5th grade my first year in Hamilton County and started on my Masters Degree, which I graduated with a degree in Master of Arts in Education from Tusculum College in 1996. I taught for a total of 5 years in Hamilton County before getting married and moving to Ringgold Elementary School. This is my 23rd year at Ringgold Elementary School. I have always taught 5th grade except for one year where I taught 4th grade and another year where I was math interventionist. I am currently part time Math academic coach and interventionist. My husband and I have 2 children; Kailey, who is a senior at Heritage High School, and Cole, who is a senior at Dalton State. I love to travel! The beach is one of my favorite places. I also love to be outside working in the yard. I'm thankful for all the students I've taught over the years. I love it when they come back and say, "Remember when?".... "
RES 2022 Parapro of the Year - Beth Ervin
Mrs. Beth Ervin was voted by the staff at RES as our 2021-2022 Parapro of the Year! Here is her story...

"Hi. My Name is Beth Ervin and I am a Parapro here at RES. I have been at RES for 3 years.The first year as a substitute teacher, the second year as an Autism Para, and this year a Media Assistant in the Library. I love working with the students and staff at RES simply because they are the BEST! Everyone makes me feel needed and loved. When I'm not at school I am spending time with my family. I have been married for 15 years to my high school sweetheart, Brad. We have 2 wonderful boys Jax and Cam. Some of my favorite hobbies are drinking coffee, camping, and gardening. I enjoy being outside and learning new things every day. I am so thankful for my RES family and love working with them. It is an honor to be voted as Para of the year."

4th Grade Thanksgiving Lunch
On November 10th all 4th grade parents are invited to come enjoy a Thanksgiving meal with their students! You MUST RSVP to attend this event! A yellow paper was sent home last week with all our 4th grade students. Please fill out that form and return it NO LATER than Monday November 7th! (Please note the lunch times listed on the paper for each class....they are different than the students' normal lunch times!) We hope to see ALL our 4th grade parents here! (Although this event is only for 4th grade, we have not forgotten our other students! Earlier this year, our 3rd graders had a special Grandparents Lunch, and in December our 5th graders will have a special Christmas Lunch! Look for more information on that to come soon!)
If you need another RSVP form, please click the link below, or ask your teacher for another form.
From Our Academic Coaches
Reading WIN
At 8:00 each and every morning our students transition to their Reading WIN (What I Need) groups. These are literacy groups that focus on all elements of literacy including reading, writing, speaking and listening. We have literature societies, social skill groups, enrichment and remediation groups, as well as groups that provide a specific intervention in reading. Our goal is to strengthen our students' abilities to communicate effectively and make sense of the world.

Because these groups start promptly at 8:00, it is extremely important to make sure your student is getting to school on time while allowing plenty of time to eat breakfast.
We had our first Reading WIN celebration on October 7th. We celebrated 116 students! WOW!!!! Students were recognized for being on time to their WIN group, working hard, being kind to others, and showing growth within their program. Our next celebration is scheduled for November 18th, and we are so excited to recognize more students.
Thank you to all the parents that donated treats and candy for reward bags. We are always in need of more incentives, and we will gladly take your donations to help us promote literacy.
Mrs. McCrary and Mrs. Webb
Dance Force News
The Ringgold Dance Force will be performing for the first time on November 8th at the Heritage High School Fall Showcase. It begins at 7:00. All of the cheer and dance teams for Catoosa County have been invited. There will be a small entrance fee at the door. Come join us and cheer on our team!

STEAM Night Fun
Thank you so much to all the families who attended our STEAM Night on October 25th! We had over 130 families join us! We hope you had as much fun as we did! If you missed it, here's some highlights of the night!
We did fun activities to solve a mystery and found out that Mr. McMurry was the victim of our "criminal" Mr. Anderson!
We voted on our favorite pumpkin! The winner was Eli Long and his family for their super cool & creepy pumpkin! They won a family gift card to Subway! Thanks to everyone who participated!
We watched poor Mrs. Whitely get slimed for having the most money collected for the PTO Slime-a-Teacher contest! The PTO thanks you for all your contributions!
Special thanks to our AMAZING STEAM teacher, Mrs. Nepp, for planning such a fun & educational night! Be on the lookout for more RES Curriculum Nights in the future!
Safety First!
For the safety of everyone, our School Resource Officer, Deputy Marcus, has asked that we remember a few safety tips when driving at the school:
Please use caution upon driving onto the school property, especially in the mornings. It is getting dark earlier and when the time changes, it will be dark upon your entering the school property. If you see blue lights, this means a Deputy is in the intersection of RES. Slow down and watch for the Deputy's directions.

Since the beginning of this school year, every day there have been several close calls. The Deputy was almost struck, pedestrians were almost struck, and/or a vehicle crash almost occurred.

SLOW DOWN, BUCKLE UP, STAY OFF ELECTRONIC DEVICES (CELL PHONES), AND PAY CLOSE ATTENTION.

Arrive safely at your destination. All we want is for everyone to be safe.

Thank you for your cooperation and patience!
Veterans Day
Veterans Day is on Nov. 11th.
If your student has a family member or family members who are/were veterans please fill out the attached form. A Veterans Day Google Slideshow will be created for our students to view on Veterans Day. The slideshow will be shared here and on the school website.
Forms must be submitted by Nov. 4th.
https://forms.gle/Xb42GvWQvHRDeKBe7

I can send a QR code for the link too.
Also, we are asking all RES staff and students to wear red, white & blue to school on Veterans Day!
PE with Mrs. G
The children at RES are working hard in PE, and I'm having a blast with them. Everyone is doing their best to get into the Healthy Fitness Zone. This zone is made up of cardiovascular endurance, muscular strength and endurance, flexibility, and body composition. We are combining muscle strength and cardio with mini workouts made up of a variety of exercises like squat jumps, planks, skiers, jumping jacks, lunges, and more. I have been so pleased with the effort put forth each day by all the children. Remember it's important to exercise every day. This doesn't mean you have to jog a mile or work out at the gym. You can get the daily exercise your body needs simply by playing with your friends. Go for a bike ride. Take your dog for a walk. Turn on some music and dance. Play tag. All of these activities help your body in a variety of ways. Just have fun and stay active!

In addition, experts find that when families eat together, meals are likely to be more nutritious and kids who regularly eat meals with their families also tend to snack on healthier foods like fruits, veggies, and whole grains.
Try this recipe! It makes a great lunch or can be used as a light supper.

Avocado Chicken Salad
Ingredients:
2 cups shredded chicken
1 avocado
½ tsp garlic powder
½ tsp salt
½ tsp pepper
2 tsp lime juice
1 tsp fresh cilantro
¼ cup olive oil mayo
¼ cup plain Greek Yogurt
Directions:
Mix all ingredients in a large bowl. Cover and refrigerate for at least 30 minutes to let all those yummy flavors blend together. Serve on your favorite bread, crackers, pita pocket or on a bed of lettuce.

November is Family Engagement Month!
Did you know that November is National Family Engagement month? We are so thankful for all of our RES families! We have a Family Engagement project that we would love for you to participate in! On Tuesday November 7th all of our students will be bringing home a blank turkey feather. Will you please decorate that feather as a family and return it to school as soon as possible? We will have a giant turkey posted inside the school near the cafeteria. As you send your feather back to school, we will add them to the turkey! I've attached a picture of last year's turkey, so you can see how awesome it turns out when we all work together as a school family on one project! We would love to have all the feather in no later than Monday November 14th, but you can return it at any time and we will add it to our turkey!
Title 1 FYI: School-Parent Compacts
Each year we create a School-Parent Compact for Achievement (or as we call them for short "Compacts") for each grade level. The Compact is an agreement that teachers, students, and parents develop together that explains how everyone will work together to share responsibility for student learning at RES.
The teachers developed their part of the Compact at grade-level meetings. The students were asked to fill out a Google form in class to help develop their part of the Compact. Parents were provided the opportunity to provide input for the Compact on the Fall Survey. A grade-specific Compact was then created, posted as a draft for review and revision, then had final approval at our Fall Parent Advisory Council (PAC) Meeting.
A copy of the Compact was sent home in our FAST (Family And School Team) packets in September. Attached to the Compact was a signature sheet for the teacher, student, and parent to sign. All students who returned their signature sheet by the requested date were given a coupon for a free ice cream! We gave out 336 free ice cream coupons!!! (Overall we had an 88% return rate! So, thank you to to everyone who returned the signature sheet!)
Please keep your Compact to refer to throughout the school year. They are also always available on our School Website under the Title 1 section. or a copy can be picked up from the Family Resource Room (Room 302, across from the cafeteria.) These Compacts will be used at all Parent-Teacher Conferences throughout the school year. Please email Mrs. Cooper if you have any questions!
Cathy Cooper, Title 1 Parent Coordinator
Email to request paper copy of newsletter: ccooper.res@catoosa.k12.ga.us
School Information:
322 Evitt Lane Ringgold, GA 30736
706-935-2912