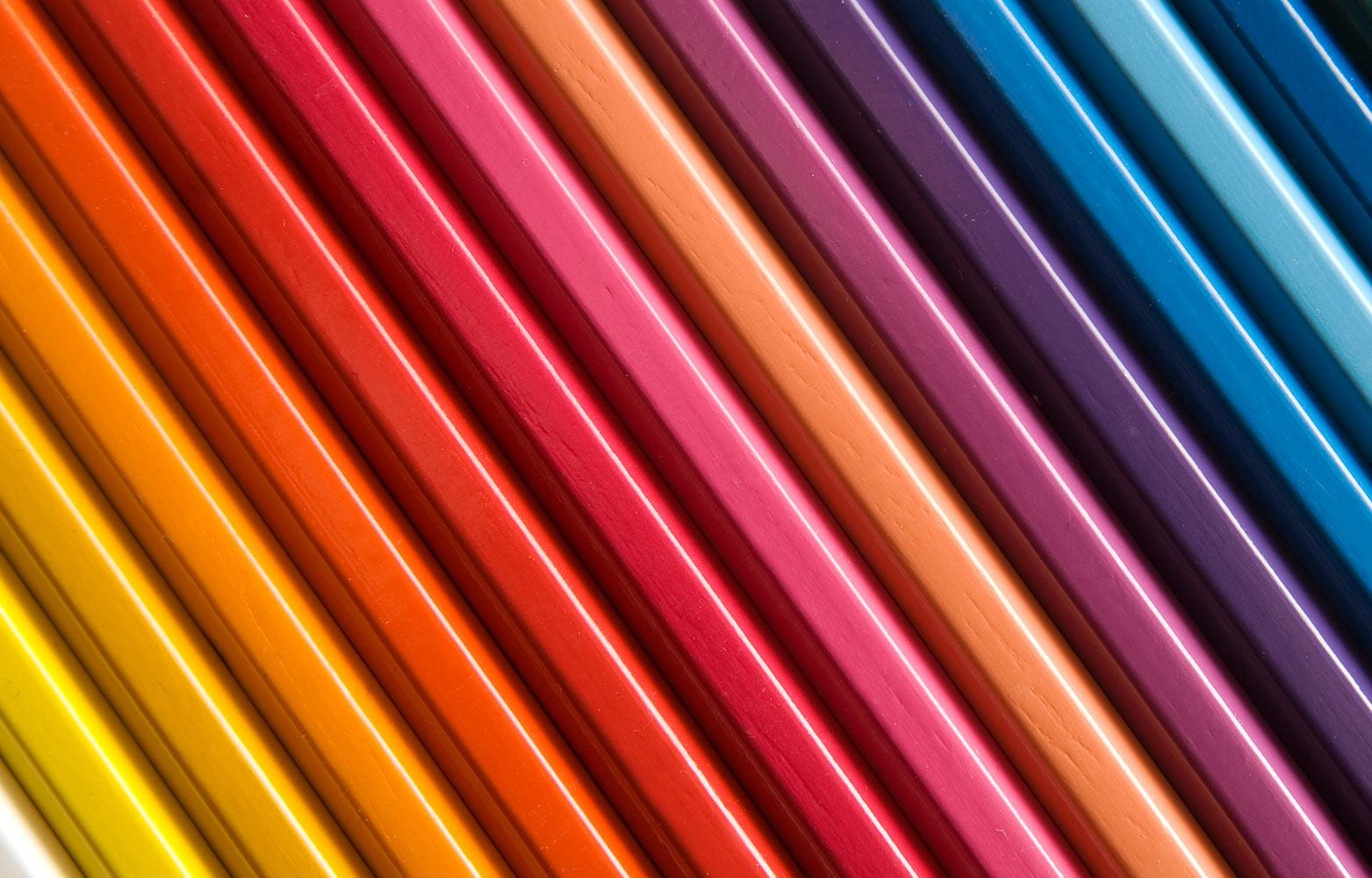 Dr. Fehrman's Friday Follow-Up
Dear Staff and Families,
I can't believe the start of school is right around the corner. I am so excited to see our students and staff back in the classrooms! I had a great day yesterday welcoming our new teachers to our district. This group of new hires adds a wealth of expertise and experience to the CSD Team and I can't wait to see the amazing things they do in their classrooms!
As we prepare for the new academic year, we are also reminded that our foremost responsibility is to keep our students and staff safe. As such, I have a pair of updates for you on safety-related topics that might be on your mind. Please review them carefully.
Safety and Security Updates
Ensuring our students and staff are safe while on CSD property remains a top priority. Over the past two years, CSD has invested a great deal of time and resources into updating our safety and security protocols and procedures, and enhancing our security equipment. The safety and security of our students and staff is a collaborative effort between our students, staff, community, and the City of Decatur Police and Fire Departments. In 2020, CSD hired a Safety and Security Coordinator to ensure we have a dedicated staff member monitoring safety and security. Some of the enhancements made since last year include: safety locks on every classroom door, ongoing updates to our intercoms to ensure clear communication, upgrades to our walkie-talkies to support long-range communication, and additional access control protocols that limit entry to our buildings. All of our schools complete a variety of safety drills on a regular basis to ensure that staff and students are ready to follow our safety procedures in the case of an emergency. We also invite the City of Decatur Police to these drills to ensure they are familiar with our schools and protocols. Principals will send more specific details about their local safety and security procedures to their families.

COVID Mitigation Strategies
As we begin another year feeling the impact of the COVID-19 pandemic, we will continue to ensure a healthy and engaging learning environment. Linked here is a summary of the mitigation strategies that will be in place this year. CSD will continue to closely align our mitigation strategies with those recommended by the CDC. CSD is committed to providing a rich and engaging learning environment that promotes equitable and exceptional outcomes for our students, even in the face of challenges related to the pandemic. Please contact your principal if you have questions about COVID-19 mitigations at your child's school.
Our masking policy aligns with CDC's guidance, and we recommend indoor masking for all staff and students when DeKalb County is in the CDC-defined "high" level of community spread. CSD will require all school visitors to wear masks while in CSD buildings. This decision was not made lightly, and I understand that there are strong feelings on both sides of this decision. I consulted with the Board of Education, school and district leaders, the Teacher Advisory Council, and I solicited feedback from the COVID Advisory Committees on our mitigation plans. I know there are members in our community who would prefer CSD mandate masks when our community is experiencing "high" community spread. I discussed the option and logistics of implementing a mask mandate with the groups I listed above. However, as we worked through the logistics of monitoring and enforcing a mandate when parents have the legislated option to opt their child(ren) out of wearing a mask at any time, it was evident that this would be impossible for our staff. We are fortunate to have readily available vaccinations and testing services for our community. These, along with the other mitigations CSD has in place, will provide several mitigation layers identified as best practices by the CDC.
CSD Announcements and Updates
ANNOUNCEMENT - Back-to-School Bash SCHOOL SUPPLY DISTRIBUTION
Due to the weather on Thursday, we delayed the outdoor Back-to-School Bash activities and held the indoor activities only. Although we still have not finalized a date to reschedule all of our outdoor activities, we do have good news…
On Monday, July 25, we will proceed with our school supply and book bag distribution!
This distribution will take place in the CSD Parking Lot at 125 Electric Avenue from 4:00 p.m. to 7:00 p.m. on Monday.
School supplies and book bags will be available on a first come, first served basis for elementary, middle, and high school students.
Although Monday will not be feasible as an alternative date for our remaining back-to-school bash outdoor activities and presentations, the CSD Planning Committee will communicate possible alternative dates as soon as possible.
Thanks to all our partners for making this school supply distribution possible!
Meet and Greet Schedule
All teacher Meet and Greets will be held on Friday, July 29 and Monday, August 1. Please check your school's website, calendar, and back-to-school messages (coming later in July) for specific details. The first day of school is August 2.
Annual Data Update
It is essential for parents or guardians to complete the Annual Data Update in the Infinite Campus Parent Portal by the start of school. Go to https://www.csdecatur.net/adu to get started – and to see which school is closest to crossing the 100% submission line!
The ADU is how you
make sure we have your current contact information

provide your student's health information

complete mandatory district signoffs
Please review the K-12 District Handbook and the Code of Conduct and Restorative Practices Handbook, and be sure to complete the ADU update for each child in your household before the first day of school.
Bus Registration
If you would like for your child to ride the bus this year, please go to https://csd.mybusplanner.com/ to see if you qualify to ride the bus. Then, click here to complete step 2 in the graphic below to register for the bus.

School Nutrition Information for the Upcoming Year
Schools offered breakfast and lunch at no charge to students during the last two school years. This was made possible thanks to the U.S. Department of Agriculture reimbursing schools for meals served to students, regardless of their income.
For the 2022-2023 school year, this waiver of school meal costs is no longer in place. Therefore, we request that all families complete and submit a Free and Reduced Meal Application for this school year if you believe your student is eligible. The online application will be available beginning July 15 in the Infinite Campus Parent Portal: when you login, click "More" on the left, then "Meal Benefits," then "click here to start the application process." Paper applications will be available at your child's school when school begins. If you don't plan to apply for Free and Reduced Meals, don't forget to load funds into your child's lunch account in the parent portal.
For information about our school nutrition program, please contact Tiffany Lawrence, Director of School Nutrition, at tlawrence@csdecatur.net.
Meal Prices SY22/23:
COVID Testing Drive-Through Event
The City Schools of Decatur will host a Drive-Through COVID-19 Testing Event for CSD Staff, Students, and families ( at NO COST).
When: July 27
Where: Decatur High School (Front entrance beneath the Space Ship on N. McDonough)
Time: 7:30 am-4:30 pm
Walk-ups WILL be accommodated
Please contact Shonda Moore, CSD School Health Coordinator, at smoore1@csdecatur.net if you have questions.
Community Partner Announcements and Updates
After-school Counselors Needed in the City of Decatur!
Pay: $14/$15 per hour depending on qualifications
Hours: 1:45-6:15 (3rd-5th grades) or 2:15-6:15 (K-2nd grades) M-F when school is in session in City Schools of Decatur
Location: Seven (7) K-5th schools in City of Decatur
Position starts July 27-29 with Orientation. School starts August 2, 2022.
The work: Afterschool counselors work in a team environment to lead a variety of engaging activities for children in schools across Decatur. The work is active, engaging, and rewarding as staff members connect with children and teammates to create a sense of belonging and a sense of community. Animal Crackers serves K-2nd graders in five locations and Whiz Kids serves 3rd-5th graders at two upper elementary schools.
Apply on the City website at www.decaturga.com/hr or send a note to Rashad Crowell at rashad.crowell@decaturga.com. We look forward to talking with you about this opportunity!
YMCA School Supply
The Y is partnering with the Empty Stocking Fund (ESF) to bring school supplies to families in our community.