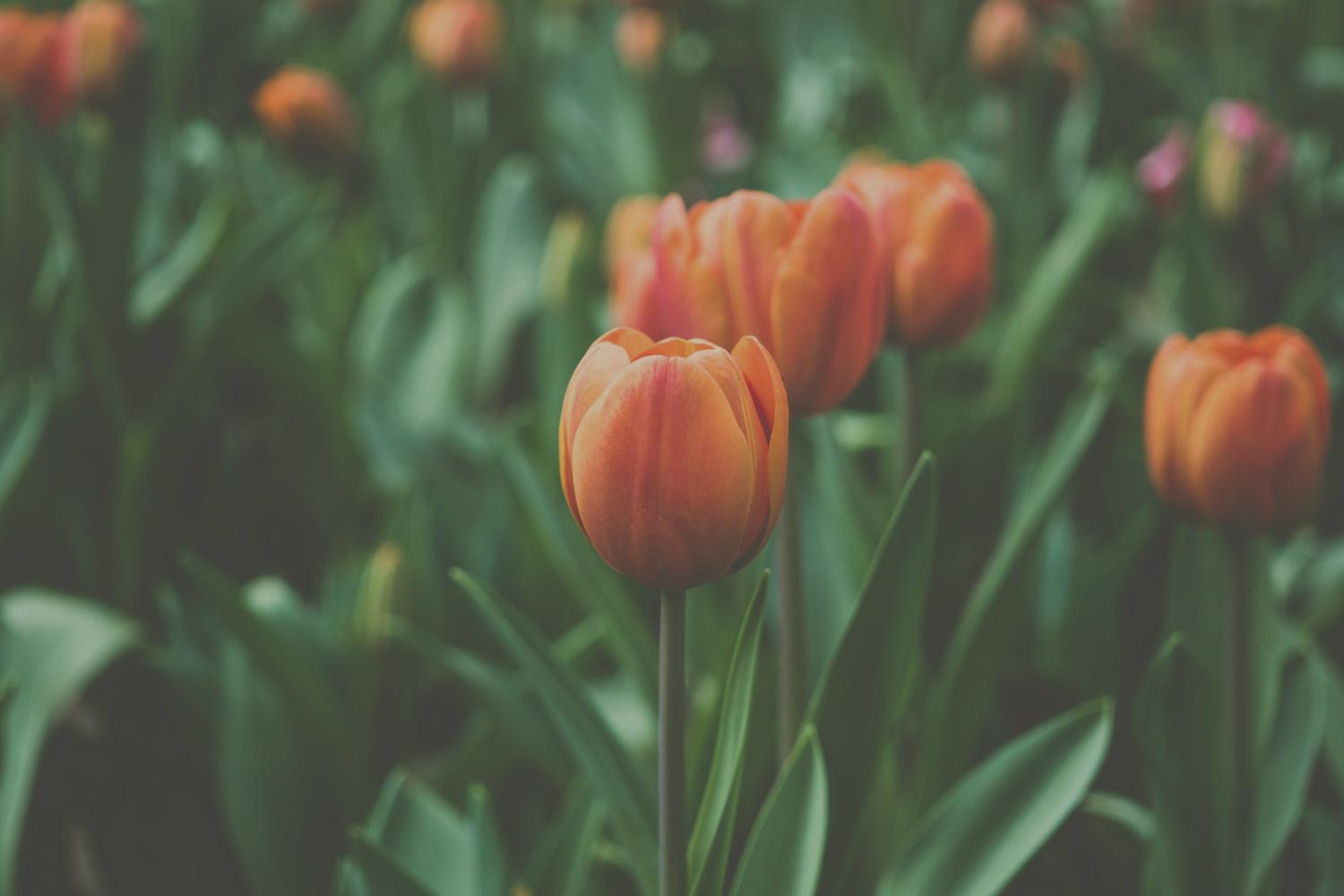 Wilson Middle School Newsletter
April 2023
A letter to our families from the Principal
Dear Wilson Families,
We are nearing the end of another school year. Your 8th grade student should now be registered for high school. Sixth and seventh graders are gearing up for the next grade level and we are currently working on their schedules as well. Please help your student have a strong end to their year by encouraging them to keep up with their work and follow the plan agreed upon at conferences. Our after school homework center is a great resource for students who may have trouble completing their work at home. Please call us if you would like more information about this program.
Sincerely,
Mr. Araiza
Happy National Secretaries Week
The week of April 24th-April 28th is designated to celebrate and honor our school secretaries. Our secretaries are relied upon to make a welcoming first contact when you arrive at our school. They strive to provide "heroic" service to all our school visitors. Wilson proudly honors and appreciates our secretaries Mrs. Espinoza, Mrs. Thomas, Mrs. Rankin, Mrs. Bautista and Mrs. Thorn-Heang. Help us celebrate them the next time you are in our school.

Registration will be open on FamilyID.com from March 20th- April 14th.
You must have a valid sports physical on file to participate. Spring sports take place April 10th - June 2nd. Spring sports are: Girls Soccer and Baseball and Track.
All City Basketball Champions
A message from our counselors
Wilson counseling department is partnering with Safe Yakima Valley to provide mentors for our students. If you would like your student to participate in this program please contact their counselor at 509-573-2406.

Character Word of the Month
Adaptable
Capable of being or becoming adapted. / Able to adjust to new conditions.

Congratulations to the March Students of the Month
Congratulations...
Trey Ramos, Aaron Amundson, Emma Blondin, Aubrey Woodcock, Natalie Espinoza, Tiana Rodriguez, Anthony Larios, Ximena Garcia Sosa, Keyry Martinez, Cristian Cordova, Yaritza Duran-Cuellar, Savannah Lint, Ellouise Ross, Izabella Trillas, Breana Quirarte Carrasco, Victor Gonzalez Pina, Nova Mercado, Alex Moncada, Camryn Wauneka, Issaiah Quiroz, Adolfo Martinez, Isabella Fisher, Jose Chacon, Cooper McDaniel, Joaquin Sanchez-Manzano, Hazel Ornelas, Alyzsa Villa, Jazmin Soto Ramirez, Valeria Martinez, Lionel Jaydin Villalvazo- Flores, Gavin Boyd, and Richard Almaguer.
A visit from Eastern Washington University
We had the pleasure of hosting admissions and financial aid representatives from Eastern Washington University. They were here to speak with a group of our 8th graders about college life. Go Eagles!!
White Pass Foundation's March Learn to Ski Program
Thank you to the community volunteers and White Pass for making it possible for students from 2 Yakima District middle schools to experience skiing. Wilson had the privilege of being one of those schools!
After school in the library
Homework Center meets after school Tuesday, Wednesdays and Thursdays from 2:30 to 3:30 PM. We provide students with a snack, have tutors available, and any other supplies they need like paper, pencils, markers, rulers, and calculators. We keep attendance when students arrive and when they leave. Please call Mrs. Madrinich at 573-2422 for more information or if you want to check if your children are attending regularly.
MakerSpace meets after school until 4 PM Tuesday through Thursday with Fridays reserved to do VEX Robotics with Mr. Ream and his TSA students. Anyone welcome to join in and be a Maker!
Cell Phone and Electronic Device Policy
All student cell phones, earbuds, and electronic devices are to be turned off and stored in student backpacks once students are on campus between the hours of 7:30 am and 2:30 pm.

Wilson Middle School staff will not be responsible for lost or stolen cell phones or electronic devices. If the student is caught with their phone out during school hours, the phone will be taken to the office. If it is the students 1st offence they can pick it up at the end of the day. If there is a 2nd incident and anytime after, the parents will be asked to come and pick up the cell phone from the office.
If students need to reach parents for any reason they can use the phone in the office.
Please encourage your student to come to the office if they are not feeling well. We do not allow students to text or call parents from their cell phones in class. This disrupts learning and causes confusion in the office because we are unaware as to why the student is leaving.
Dress Code

Wilson Middle School guidelines for students will foster an environment of respect for oneself, a sense of school pride, and will improve the level of safety in our building, while maintaining a focus on academic achievement. This policy applies to all students at Wilson Middle School.

Students may wear:
· Pants, shorts, sport shorts, and skirts of any color.
· Shorts and skirts that are longer than the finger tips, when arms are extended down to the sides.
· Tops that are of any color, or style, as long as shoulders, cleavage, backs, chest, and midriffs are covered.
· Hats and hoods, but only outside the building.
· Footwear that is safe for all school activities.
Students may not wear:
· Pants, shorts, or skirts with holes above the finger tips; unless worn with leggings underneath.
· Clothing with excessively ripped/hanging material that can catch or snag.
- Muscle shirts, tank tops or crop tops.
· Bedtime slippers, flip-flops, or "slides"
· Pants, shorts, or skirts, "sagged".
· Trench coats or long overcoats.
· Any items deemed by administration as disruptive to the educational process, such as gang attire, or items with sexual, drug or alcohol messages, or those deemed unsafe. (This includes gang color or representation through numbers, pictures, Old English fonts, etc.)
We believe our dress code preserves our commitment to provide a safe and equitable school environment for all students. If in doubt, please call 573-2400 to avoid a disruption to your student's education.
ABSENCES: If you have not called in your student's absence and we have not made contact with you, please send a note with your student upon his/her return in order to avoid an unexcused absence. We are now required to send an attendance letter after three unexcused absences. At five unexcused absences, we will schedule a conference to discuss attendance issues. If, your child obtains 7 unexcused absences or 10 unexcused absences in a year a BECCA petition will be filed for your student in juvenile court. Feel free to contact our attendance secretary at 573-2410.

TARDIES:

Students need to be in class by the time the tardy bell rings. In the morning, the first bell rings at 7:50am, students are expected to be in class by 8:00am and ready to learn! Students have 4 minutes to get to their next class on time; otherwise they are tardy, which disrupts the learning process.
CHECKING OUT A STUDENT:

When you know your student has an appointment or needs to be picked up early, we ask that you to send a note or call in the morning with the time they will be picked up. Your student will need to turn in the note to the office and will receive a pass to be released with the time you indicate. We will not be calling classrooms, as this interrupts instruction.
If you have any questions, please call our attendance secretary at 573-2410.

PRE-ARRANGED ABSENCES:

If your student will be gone from school for other than an illness, or medical appointment, please fill out a prearranged absence form ahead of time. The forms are in the office at the student service desk. They need to be completed two weeks ahead of time with a parent signature or attached note, the dates of the absence, teacher signatures, and the principal's signature. If such an absence occurs, and the form is not completed by district guidelines, the absence is not excused
Students should always check their school email and Canvas page to stay current on their school assignments.
Non-Discrimination Statement
Yakima School District does not discriminate in any programs or activities on the basis of sex, race, creed, religion, color, national origin, age, veteran or military status, sexual orientation, gender expression or identity, disability, or the use of a trained dog guide or service animal and provides equal access to the Boy Scouts and other designated youth groups.
The following employees at 104 N. 4th Ave. Yakima WA 98902 have been designated to handle questions and complaints of alleged discrimination:
(Non-Students) Title IX/ADA: Robert Noe, Chief Legal Counsel, (509) 573-7039 noe.robert@ysd7.org;
(Adult) ADA/504 Compliance Coordinator: Chris Miller, Human Resources Director, (509) 573-7066 miller.christopher@ysd7.org;
(Students) Title IX/ADA/Section 504: Omar Santoy, Director of Student Services, (509) 573-7004 santoy.omar@ysd7.org.
Individuals with disabilities who require assistance or special arrangements to attend a program or activity sponsored by the Yakima School District should contact one of the ADA Coordinators 24 hours in advance of the event to inquire about reasonable accommodation. Deaf, deaf-blind, hard of hearing, and/or speech impaired individuals may access Washington Relay Services by calling 7-1-1- or 1-800-833-6388.
Mirna Rankin
Mirna is using Smore to create beautiful newsletters