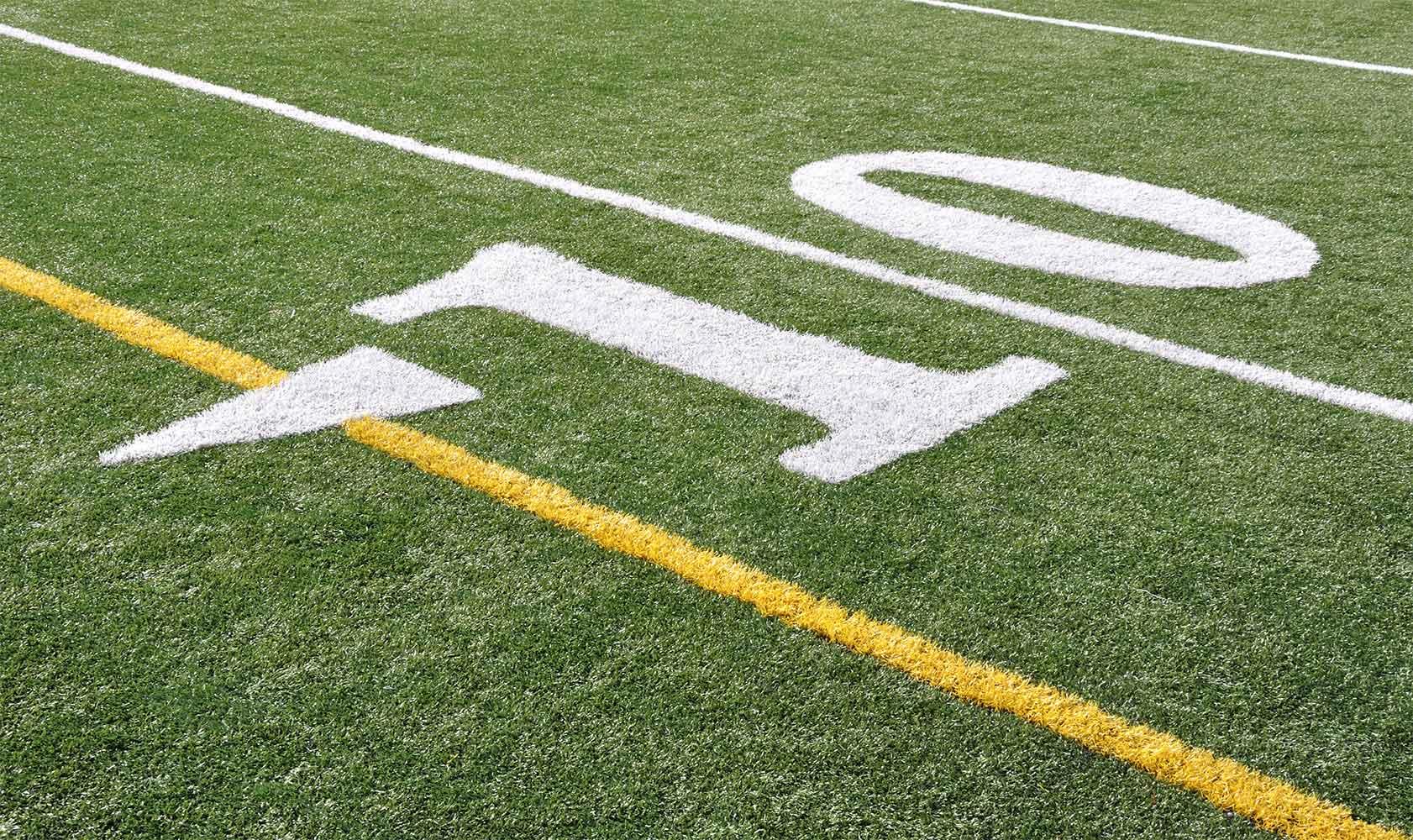 Sunday Scoop with the Supe
August 27th, 2023
Week in Review and the Week Ahead from the Vermilion Central Office
From the desk of the Superintendent
Friday Night Football....
This week we kick off another high school football season. I know many people sometimes think that we put an overemphasis on athletics and football, but I want to share a little this week about why these times are so important to the school and community experience.
Each and every Friday night, for a minimum of ten weeks, the opportunity to see so many important pieces of our schools and communities come together and showcase all of the hard work and dedication that happens behinds the scenes each and every day. "Friday Night Lights" is not just about football, it is about the band, the dance team, the cheerleaders, the student sections, the future football players and cheerleaders wearing uniforms, the moms and dads who sacrifice and allow their kids to participate, the maw-maws and paw-paws that display student buttons, jerseys and t-shirts honoring their favorite grandkid, and the community and the alumni who come out and support their schools. While all of our extracurricular groups and sports teams are important, the stage and opportunity for all to come together only happens at this time of the year. And if that is not enough, it's nachos or the Jack Miller's BBQ sauce hamburger that hits the spot on a Friday night.
More importantly, these ten weeks is also about watching growth right before our eyes. We watch our team get better at executing and adding a few new wrinkles each week, we get to watch the evolution of our marching band shows from the first set to the culmination performances before Showcase, and our dance and cheer teams learn new routines and stunts every week.
But just as important to me is the perseverance it takes to be a part of "Friday Night Lights". These are life lessons and experiences that are not taught in textbooks.
Our teams will not always win, but will they continue to fight and get better. As fans can we persevere and be examples for our children of what supporting at all cost looks like. Can we support the men and women who work with our children even when we don't agree because we know the time and effort that is put into your child. Can our student sections cheer with respect and dignity despite the outcomes and will they support their teams no matter the results. Things that can never be taught in a textbook.
As a former football coach, the thrills of Friday Night will never go away. But the lens I get to look at now is a different one. It's our high schools, it's our communities, it's life lessons right before my eyes. I hope you get the opportunity to share in the experience at some point, but it you don't I hope that you continue to take pride in supporting our school system in any way you can. Good luck to all. Strike up the band, blow the whistle and let's play ball.
Superintendent Tommy Byler
New Feature Coming Next Week...
We are excited to begin a new feature next week that will bring insight to many of the programs, plans, resources and insights to the academic structures we have in place in Vermilion Parish. Mrs. Kim Etie', our assistant superintendent of curriculum and federal programs, will provide insights, articles and resources that we hope are useful for parents to play a role as part of the village that it takes to educate our children. Be on the lookout for the inaugural article next week.
District events for the week of August 27th...
Monday - August 27th
Zearn Models begin this week in grades K-5 math.
Tuesday - August 28th
Parish Athletic Directors Meetings
LOOKING AHEAD
October 9 is the first of four distance learning days for K-3 students so that teachers may complete mandatory state training on the "Science" of reading.
Athletic Event Guidelines
A reminder of the following athletic event policies are in place for the 23-24 season
No outside food or drink allowed into facilities
No backpacks
No re-entry policy.
No alcohol, tobacco or vape products are allowed in and on our school facilities.
Clear Bag policy is in effect. No size limitation, but needs to be clear.
Diaper bags and personal items are subject to search.
All parties are subject to metal detector searches upon entry into our facilities.
Primary and Middle School students must have a responsible party with them at games. They are not allowed to be dropped off at our high school events unsupervised.
Thank you in advance for following these policies and helping us to expedite entry into the stadiums by taking care of these before entry.
Thomas Byler
Thomas is using Smore to create beautiful newsletters