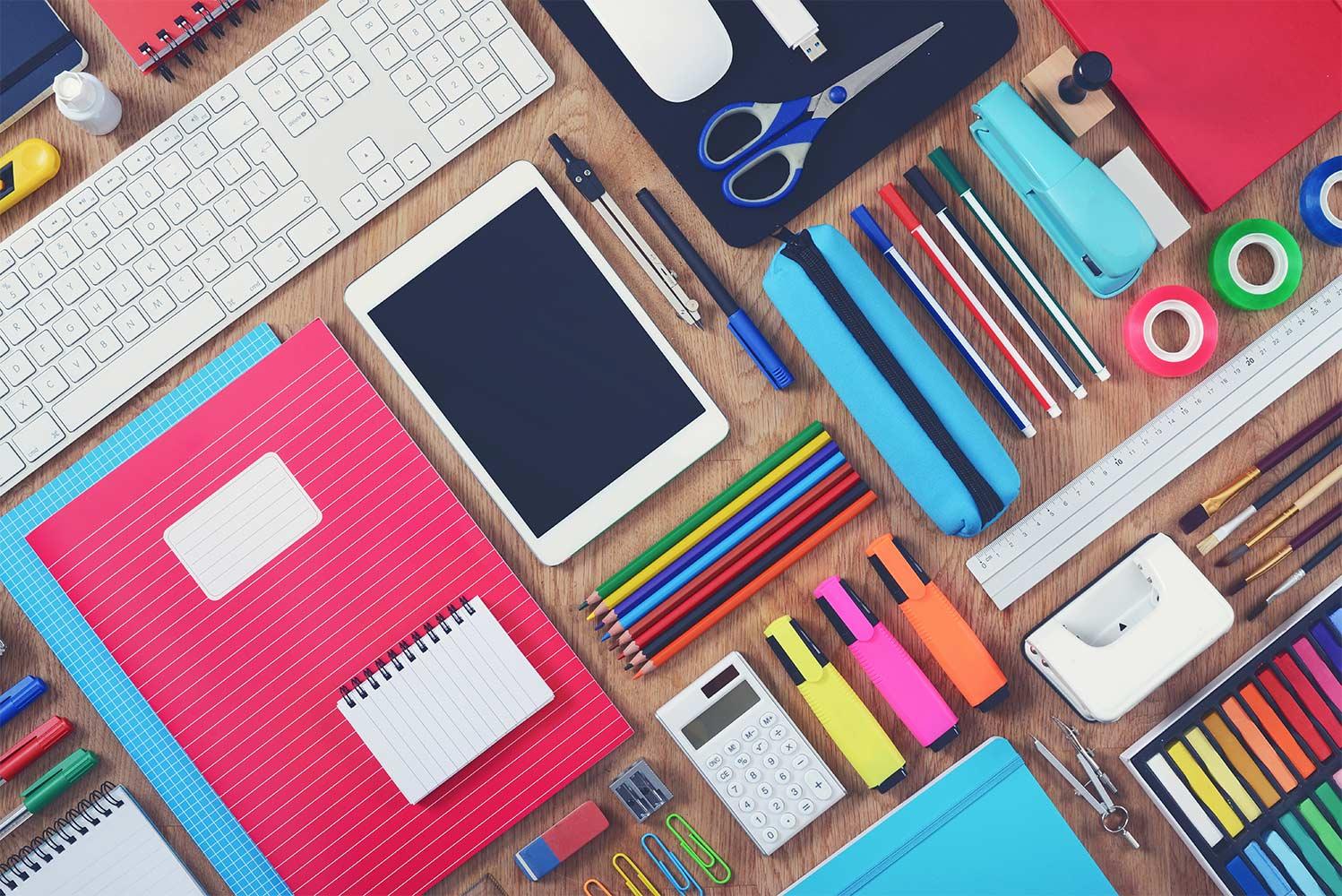 District Newsletter
Next Board Meeting: February 10, 2022 7:00 p.m.
This Board meeting is open to the public. There are no limits to the number of people who may attend in person, but masks are required. Board meetings will continue to be live-streamed as well, but there will be no call-in comments or questions.
Link to Live-Streamed Meetings
Presentations from Recent Board Meetings:

GREETINGS from the SUPERINTENDENT!
Over the past two years, we have had to face the myriad challenges associated with running a school system during a global pandemic. I am proud of the way our community has come together to address every issue along the way, but it is important that we do not make those issues the only focus of our work. As the new year begins, it is time for all of us to look forward to other challenges that must be addressed.
One of the most prevalent topics for the Haddonfield school system is that of our facilities. The Board is currently working on updating and revising the district's Long Range Facilities Plan (LRFP); a subcommittee has been formed, and the work has begun. We are examining where we are, what we need, and what we aspire to.
Our last bond referendum (2016) addressed crucial improvements in building infrastructure, safety, and other practical projects such as multiple secure vestibules and structural reconstruction at Tatem. Our next referendum will look toward upgrading and modernizing our schools for contemporary education in contemporary learning spaces. The planning process will require future-looking and future-thinking.
Over the next six months, representatives of the Board of Education, administration, and our architect will meet with representative groups to listen to what they believe is important for the educational system of our future. These groups will include administration, faculty and staff, community members, parents, and students. As a team and a community, we will design a scope of work that we believe will help to move this district forward and keep it agile and progressive.
The primary topic that needs to be addressed in our buildings is space. Our buildings are crowded and often lack the space necessary to operate in the way we would like. Over the past years, our building-level administrators have been amazingly creative in maximizing the effective use of their available spaces, but this has resulted in the loss of music rooms, science labs, and other learning spaces. We also lack space in our buildings for individual student tutoring and support services. To that end, we are currently looking at options that could free up space by transferring operational functions and reallocating those spaces for student-centered uses.
Because these space issues are more urgent than all other aspects of improvement that the LRFP will examine, we are considering various options that would allow us to maximize student learning areas. For example, the Hopkins parcel at Bancroft will come to us as a "land swap" within the next few months, but any transformation of that area will require a bond referendum to be fully carried out. Additionally, we are looking at other available properties adjacent to our schools that may potentially be useful to us, such as two properties on Grove Street near Tatum. There are no finalized plans; however, we are brainstorming possible use of such spaces to relocate operational functions and offices and to free up space in our buildings for student-centered focus. We will consider pursuing these options only if we can develop a feasible plan.
More details and ideas will be presented at Board meetings in February. We invite the community to either join us in person or watch the meeting online to have a clear understanding of the thought processes.
Thank you for your continued interest and support as we continue to aim for excellence in the Haddonfield School District!
Chuck Klaus,
Superintendent of Schools
Kindergarten Info Night is February 3rd
TELL A FRIEND!
Our virtual Kindergarten Info Night is February 3rd.

Click here for all information about kindergarten registration. Kiddos must be 5 by October 1st.
New Board Members Sworn In
At the January 6th reorganization meeting of the Board of Education, three new Board members were sworn in. They were Stephanie Benecchi, Rachael Brown and Meg Hollingworth.

In October, Hollingworth was one of two candidates (along with Greg Esemplare) appointed to fill mid-year vacancies. On January 6th, Hollingworth was sworn in again to fill a three-year term.
Stephanie Katsigiannis Benecchi is an attorney and partner in the firm of Montgomery McCracken Walker & Rhoads LLP, in Philadelphia and Cherry Hill. A litigator with broad-based experience, Benecchi earned her Juris Doctor from Fordham University School of Law and her Bachelor of Arts in Psychology from Columbia University, focusing on child and personality development.
"I am a proud graduate of New Jersey's public schools, and I wanted to serve on the Haddonfield School Board because I believe very strongly in the value of public education," said Benecchi.
Rachael Eriksen Brown is associate professor of Mathematics Education and program chair for the Elementary and Early Childhood Education department at PSU Abington. She earned her Ph.D. in Mathematics Education at the University of Georgia (Athens), her Master of Science in the Natural Sciences from Rensselaer Polytechnic Institute (Troy, N.Y.), and her Bachelor of Arts in Mathematics from Siena College (Loudonville, N.Y.).
Brown taught math at the high school level, served as a teaching and research assistant at the University of Georgia, and taught secondary math education methods at the University of Pennsylvania.
"I hope to help the district become a leader in anti-bias pedagogy and a model for how to retain amazing faculty," said Brown.
Click here to read the entire news release about Hollingworth and Esemplare.
Click here to read the entire release about Benecchi and Brown.
Data Evaluation during Two-Hour Delay Day
On Tuesday, January 18th, 23 teams of teachers across the district met to analyze assessment data during a delayed opening. ELA and math teachers analyzed benchmark data, and other teams analyzed either common assessment data or other standardized, standards-based, data. Our teacher leaders and administration working together (the Local Professional Development Committee, AKA the LPDC) guided their respective teams in reflecting on their collaborative data analysis and denoted three takeaways they found in the data, as well as what they will do in class to support their findings. Some teams drilled down on a few key standards, sometimes referred to as focus standards or power standards. For instance, one team found that their writing students "need support with transitions and conclusions" and have made plans to support these skills in class. This set-aside time has proven to be valuable for our entire school community.
Senior is Selected for US Senate Youth Program
Haddonfield Memorial High School principal Tammy McHale announced that Lily Anne Cheatham (photo right with Superintendent Klaus) was one of only two New Jersey students chosen to be a part of the United States Senate Youth Program (USSYP). She will join Senator Robert Menendez and Senator Cory Booker in representing New Jersey during the 60th annual USSYP Washington Week, to be held online March 6 - 9, 2022.

Cheatham was selected from among the state's top student leaders to be part of the national student delegation who also will each receive a $10,000 college scholarship for undergraduate study.
HMHS NAHS Students will Unveil a Mural at Markeim
Art teacher Allie Westerside shared this photo of students working on a mural for the humanities hallway at the high school. The unveiling of "Memorial" will be at the NAHS (National Art Honor Society) induction and senior show at the Markeim Arts Center on March 27th 3:00-3:30. There will be a reception for the senior show immediately following until 5:00. Mark your calendar!
District Employment Opportunities
As of January 28th, the following positions are open:
FACULTY & STAFF
Anticipated School Nurse
Speech Pathologist - District Wide
Substitute 5th Grade Writing Teacher - Haddon Elementary
Substitute 5th Grade Writing Teacher - Tatem Elementary
Kindergarten and Reading Interventionist Sub - Tatem Elementary
Anticipated Physical Education Substitute Teacher - Tatem
Grade 4 Substitute Teacher - Tatem Elementary
Substitute Special Education Teacher - Tatem Elementary
Elementary School Educational Assistant
Substitute School Nurse
COACHES
Track and Field Head Coach - High School
Head Softball Coach - High School
Freshman Girls Lacrosse Coach
Freshman Boys Soccer Coach
Freshman Baseball Coach
Assistant Softball Coach - High School (2 Positions)
Intramural Field Hockey Coach - 6th Grade
Assistant Girls Lacrosse Coach - High School
Assistant Wrestling Coach - Middle School
Field Hockey Assistant Coach - Middle School
Crew Club - Assistant Coach
Please review the positions and apply on our website. Applicants must have an active certification or sub certification before applying.
Sign Up for these Virtual Parent Workshops
Central Grade 4 Commits to 30 Days of Service
Ms. Hsieh's fourth-graders are working towards their goal of 30 days of service, from January 15th to February 15th. Among many other projects, they have made brown bag lunches for the Neighborhood Center in Camden, cleaned up their school yard, and baked goodies for first responders and essential workers. Students are encouraged to complete the 30-Day Bingo Challenge (bottom center), and are adding photos of work they have completed at home to a slide show Ms. Hsieh will share in the near future.

Second-Grade Students Create Owl Art
Second graders at all three elementary schools have been very busy working on their clay owls. This project is always a favorite! The students learn many skills related to working with clay. After the owls are glazed, Lizzy students will draw portraits of their owls, and incorporate them into an "Owl Moon" winter landscape!

Tatem Fourth-Graders Create Watercolor Dreams
In January, Tatem fourth-graders in Ms. Schneider's class read "My Brother Martin - A Sister Remembers Growing Up with the Rev. Dr. Martin Luther King Jr." Students brainstormed dreams they have for themselves, our community, and the world, and created beautiful watercolor displays of their dreams!
HMS Orchestra, Band and Choir Concert a Success
The HMS music concert was held Wednesday, January 19th. The orchestra showcased the seventh- and eighth-graders with a dark, menacing piece, "March of the Shadows," by Brian Balmages. The sixth-graders then joined the group to play a bright and exuberant piece, "Into the Sky," also by Balmages. The concert wrapped with a song entitled, "Holiday Bells," featuring the sound of church bells chiming and of the holiday season coming to a close. The orchestra worked together as a team to create a strong, confident sound, while illustrating musicality through drastic dynamic changes and various articulations (bowing styles). The musicians enjoyed the excitement and energy of being able to play together as a group on stage again and were smiling broadly with their eyes as their masks hid the smiles beneath them. The orchestra as a whole deemed the concert a success, and is looking forward to learning new pieces to showcase at the spring concert!

HMHS Students Attend Thought-Provoking Assembly
Students from grades 9 to 12 had an unusual opportunity on Friday, January 14th to learn more about recent events in Afghanistan.

The speakers at the assembly were Sgt. Matt Watters (photo below left) and Mr. Sahil (below right). Watters is a former Green Beret who served in Afghanistan alongside his translator, Sahil, who recently came to New Jersey after being released from detainment at Fort Dix.
Following a slide show with powerful photos and after listening to the speakers, students learned that some American soldiers worked closely with native citizens who served as translators. When the American troops left Afghanistan, many interpreters feared for their safety if they remained behind, and some, like Sahil, emigrated to the U.S. Watters and Sahil talked to the HMHS students and answered questions.
"Mr. Sahil's story was both captivating and emotional, and I found it very interesting to gain a new perspective on the evacuation from Kabul," said student Will Kennedy. "I viewed the assembly along with my AP Government class, and I think it is really important for any HMHS student interested in international politics and relations to research what Sahil and the Green Beret officers went through. I also want to say a special thanks to Lily Cheatham (student) and her family for putting this assembly together!"
INCLEMENT WEATHER DELAY & CANCELLATION NOTIFICATIONS
Here is a shortened reminder of the way our district handles notifications of school delays and closures due to snow or other inclement weather.
HOW ARE FAMILIES NOTIFIED?
Haddonfield Families will receive an e-mail and text message. Also you may check our district website for information. Checking local TV and radio stations should be your last resort as their announcements are sometimes delayed. Our school's number is 560.
WHEN IS THE DECISION MADE?
We try very hard to make the decision by 5:30 a.m.
FAMILY DECISIONS
Just as you trust us to do our best, we trust you to make the best personal decisions for your family as well. For example:
If you do not feel that it is safe for your children to attend school, please keep them at home.

Also, please discourage teenagers from driving in bad conditions and offer them alternatives.
Keep up with current information, news and photos.
Polly Mitchell
Communications Specialist