Fun Trip!
We had a great time on Friday! Thank you chaperones! Some of the students began singing a song on the bus to DeBuck's. Below is a small bit I recorded. Look for more pictures to come in a separate newsletter.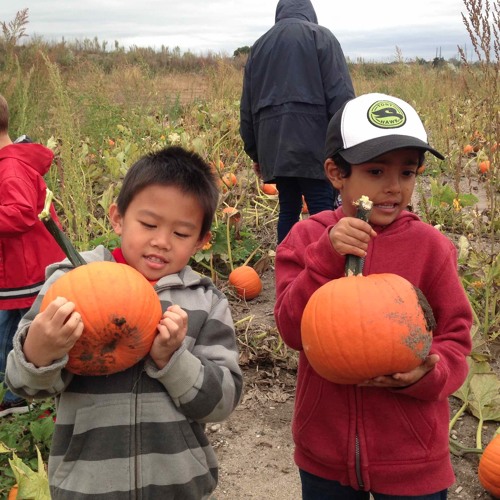 Alison Medeiros
Pumpkin Patch by Alison Medeiros
Shared Reading
We've been enjoying the book and song, "Over in the Meadow." This is an old rhyme, sometimes found as a poem as well. There are lots of variations and so far we've compared two of them. This week students will be searching for the action words (verbs), and we are noticing those that end in -ed and those that change entirely to a different word for the past tense.
Halloween and Fall Centers
On Friday October 30th costumes will return to Bryant! Students are permitted to wear costumes to school for a morning parade. No masks, weapons, or gore will be allowed. Also, from 1:45-2:45 our class will be having a special afternoon with several pumpkin and apple related centers. Look for further information and a sign-up in future newsletters.
Art Info - from Ms. Sullivan
Many families have signed up for a fall conference. If you would like to check your date and time, or still need to sign-up, the link is below...
Dates to Remember:
10/16 Family Movie Night at Bryant 5:30-8pm-The Lego Movie

10/30 Costume Parade and Fall Centers
11/2 No school for elementary students
11/3 No school for all AAPS students